Discussion Starter
•
#1
•
Well inspection time is coming up again and I still have an R wing. Last time I Velcro'd up the brake light and it held for inspection but fell off. Time to make this permanent:
Weapons - purchased at Lowes and Advance Auto parts for the rearview mirror glue
From left to right (fender washers, some plugs, 10/24th screw pitch teenuts, matching machine screws 1/2" long, rearview mirror glue)
Measuring out, helps to have 2 tegs - one to measure off
MEASUREMENTS ARE AS FOLLOWS:
EXACTLY 1" from the bottom of the lowest stripe on both sides
EXACTLY 10" from center to center of the brake light holes.
You can see what I did, found center, then measured up from the bottom line 1" (dots) then 10" center to center (crosses). Marks are on the OUTSIDE of the car.
Next we have to prep the teenuts. I used 250grit sand paper and a flat surface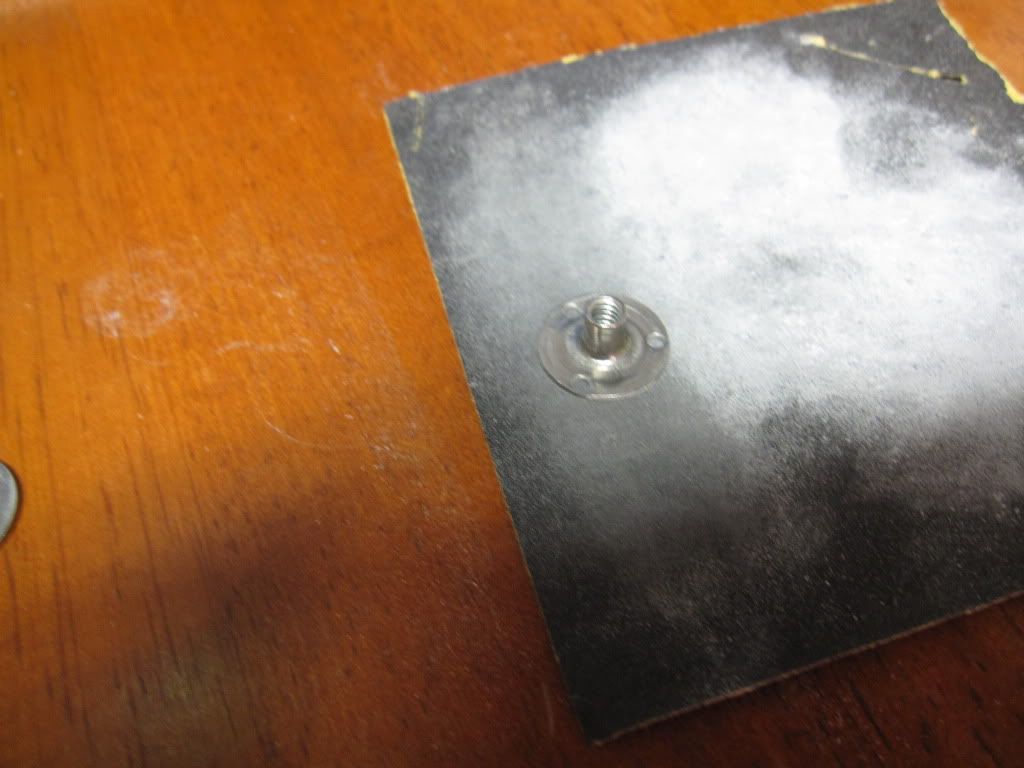 in-progress on the right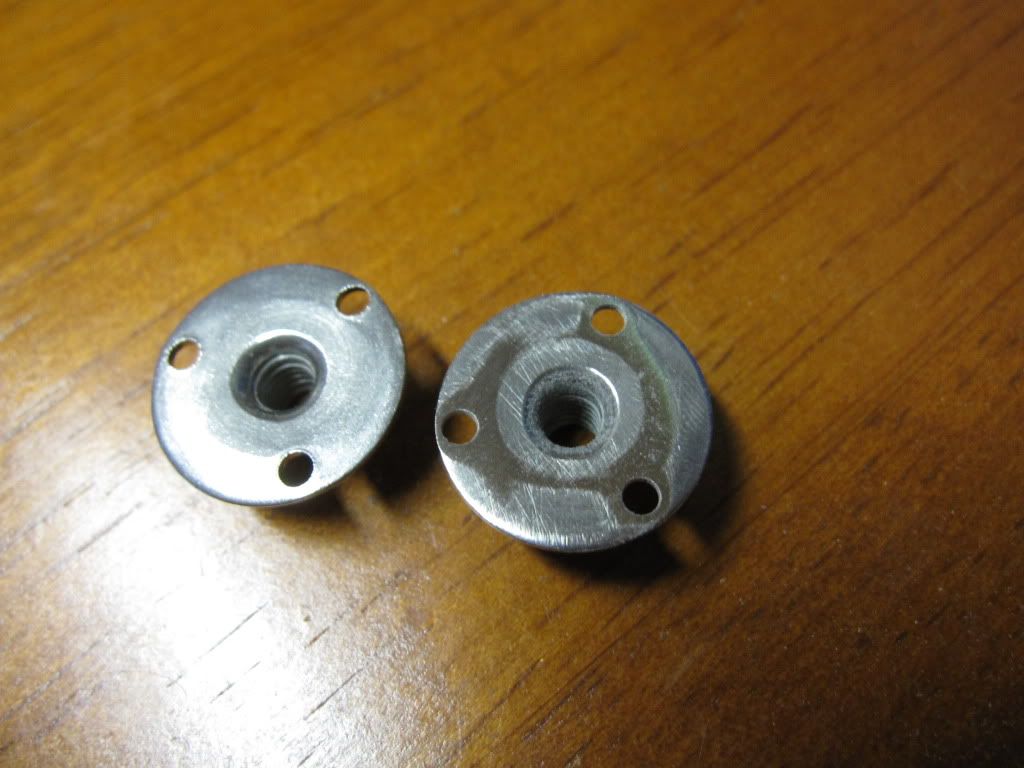 flatness achieved on the right, rinse them with water after (NO SOAP)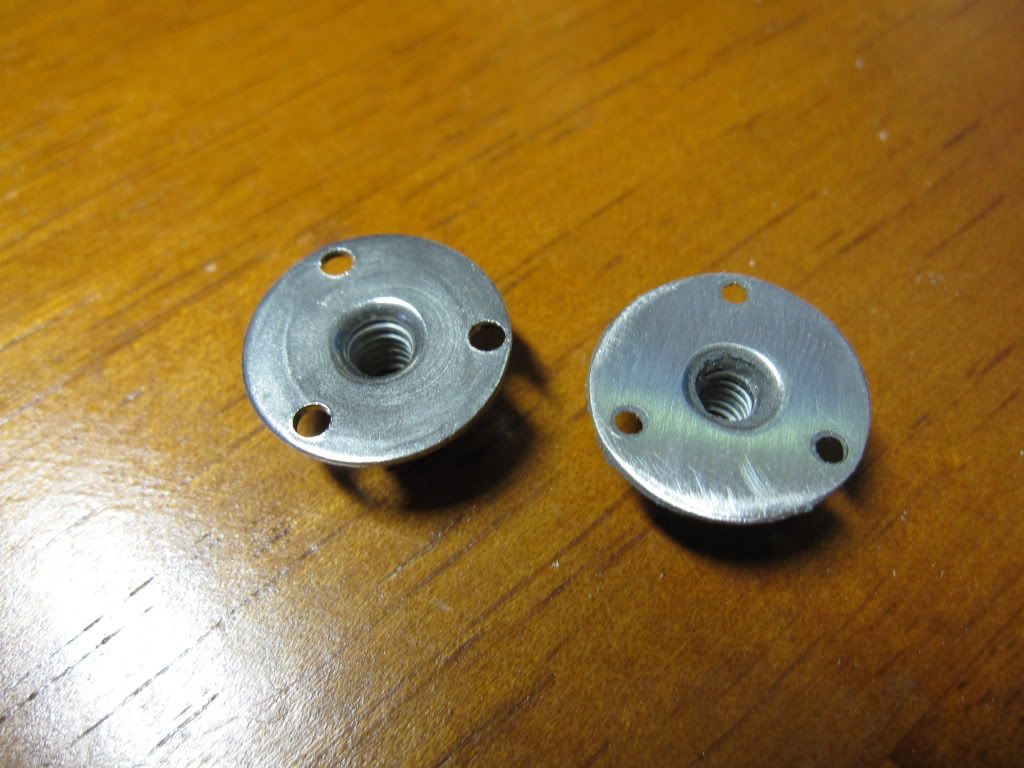 Next, follow the directions of the rearview glue to stick
one side only
down. After you've got the first one set for a minute place the other teenut into the other side hole in the brakelight itself, apply the glue and placing the first teenut into it's hole use the brake light as a guide to line up as good as you can with your mark on the other side. After it's set you're left with this: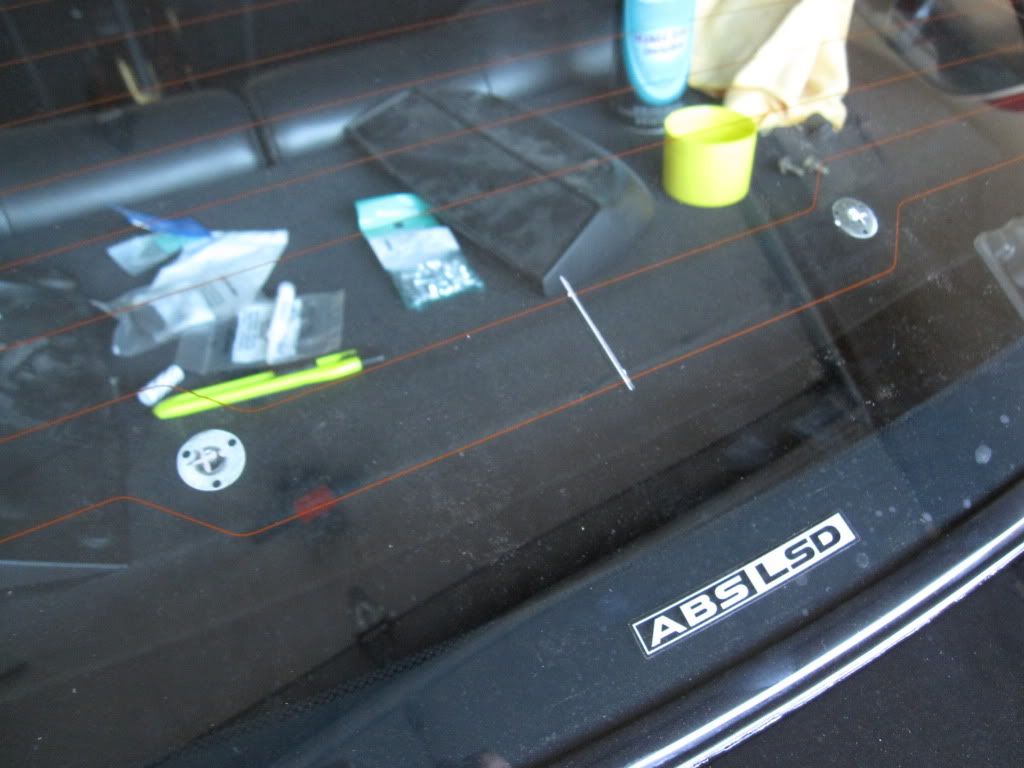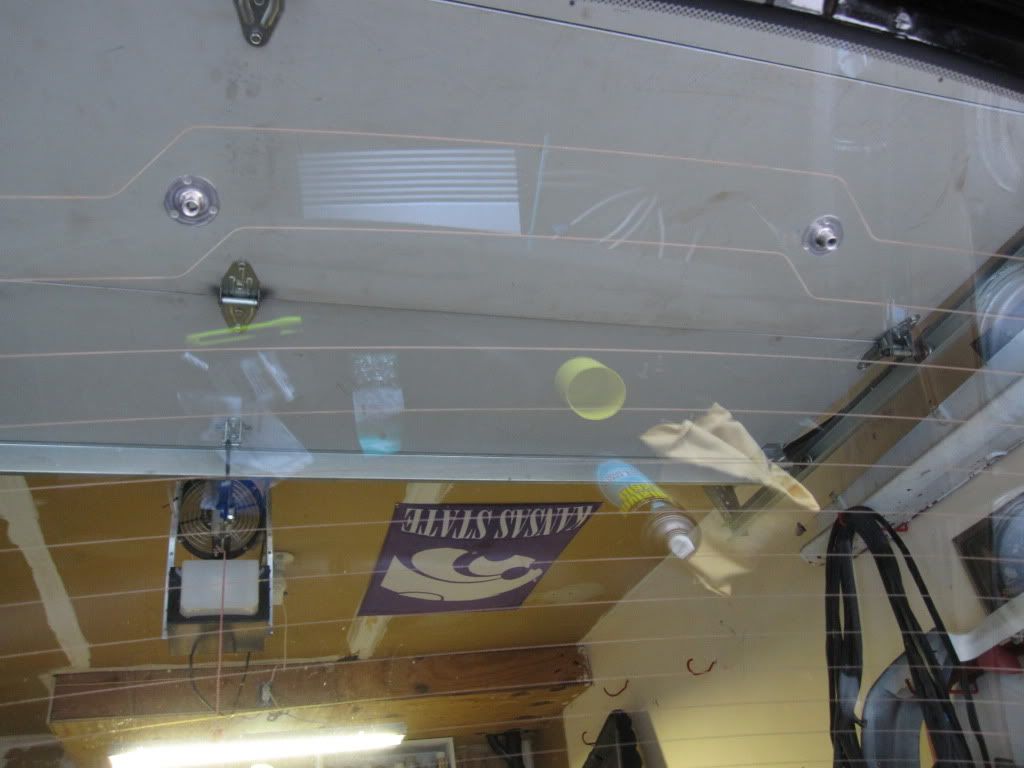 Now we're going to let that set for 15 minutes or whatever your directions say. While that's setting up lets mod the exterior covers.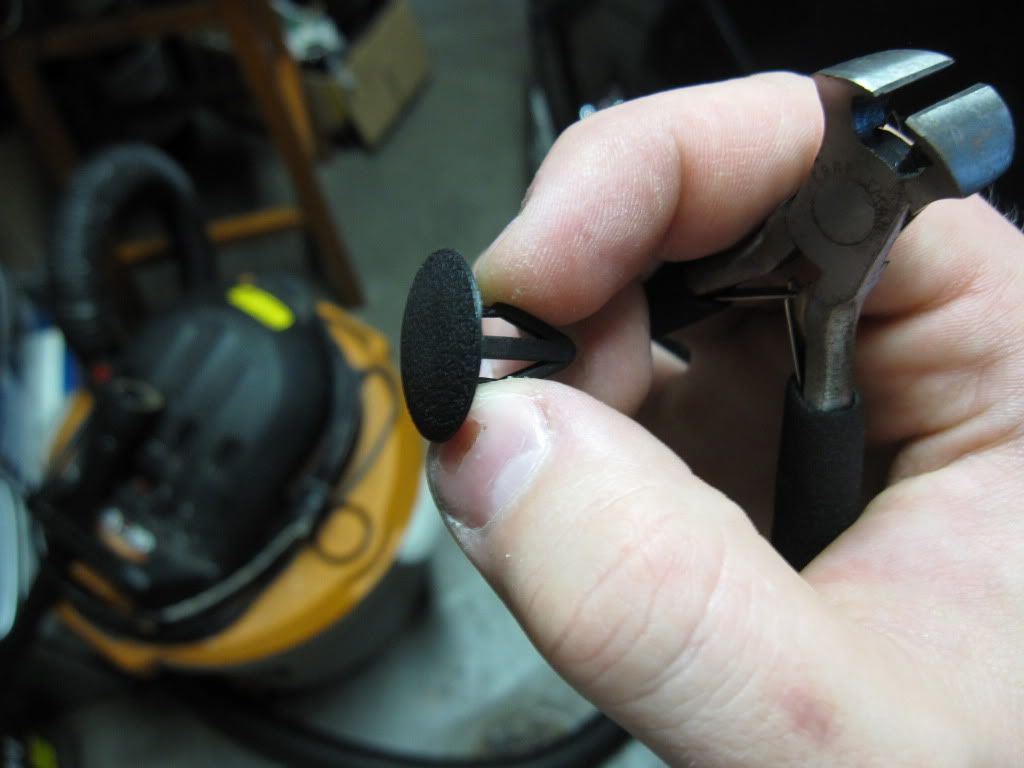 I clipped the leg off with pliers then took a dremel and got rid of any part sticking out: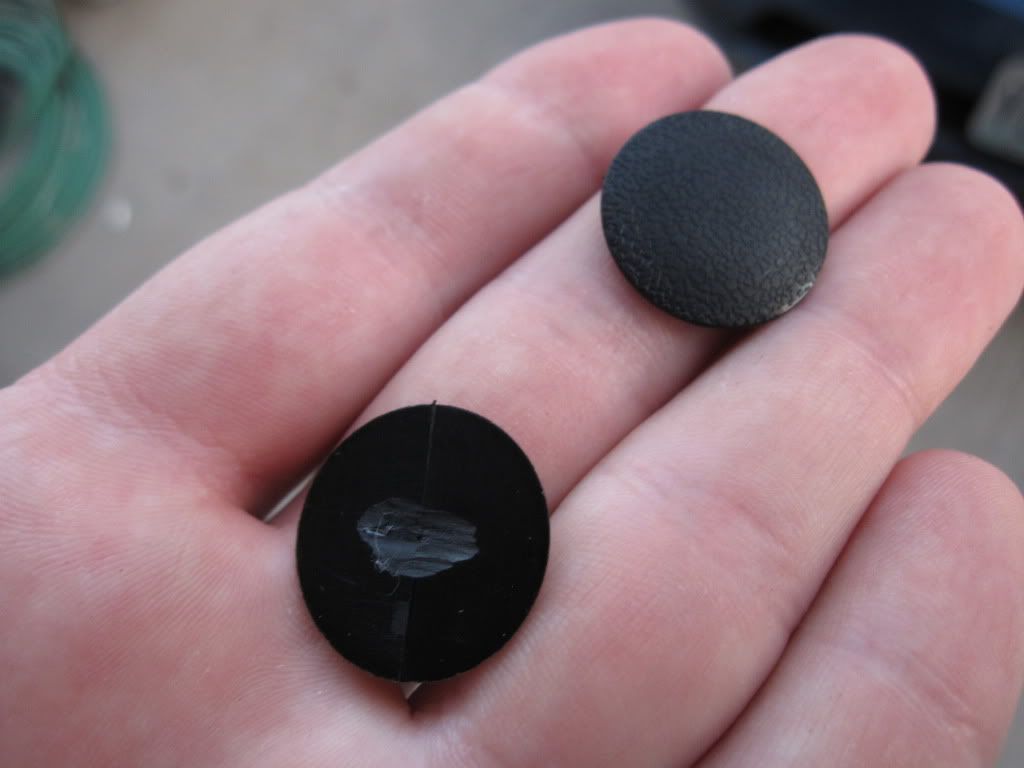 They were attached with some black silicone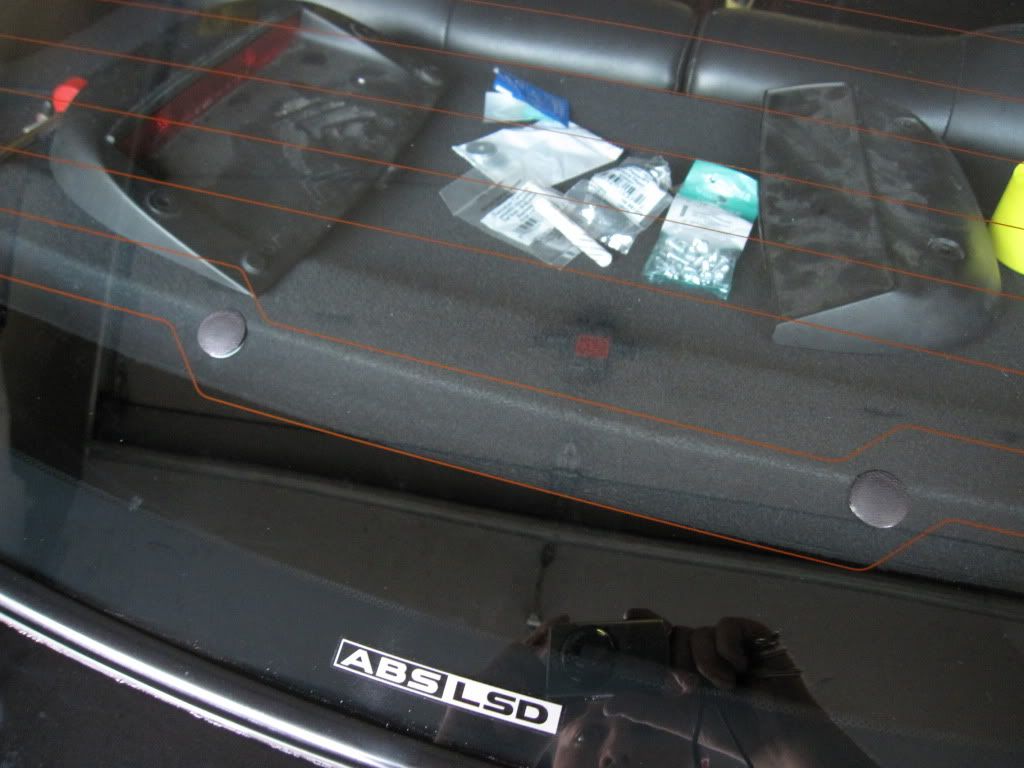 After that 15 minutes had elapsed so I bolted down the light, not UBER tight, just snug. I used teflon tape on the threads of the screws so they wouldn't back out with vibration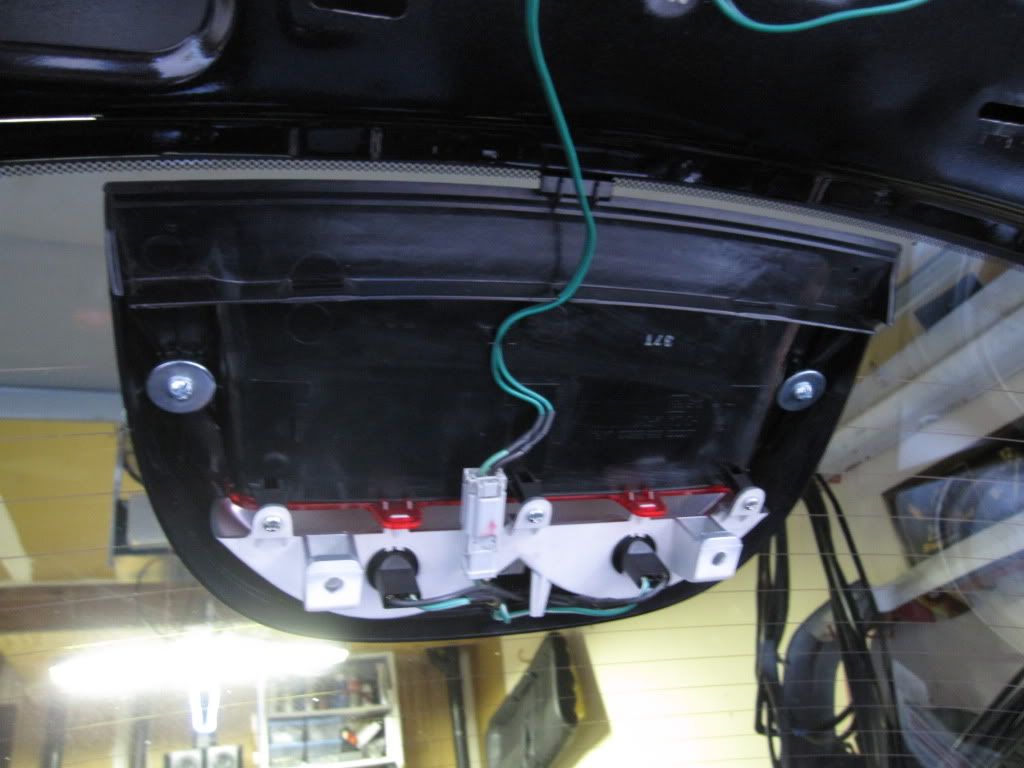 And put everything back: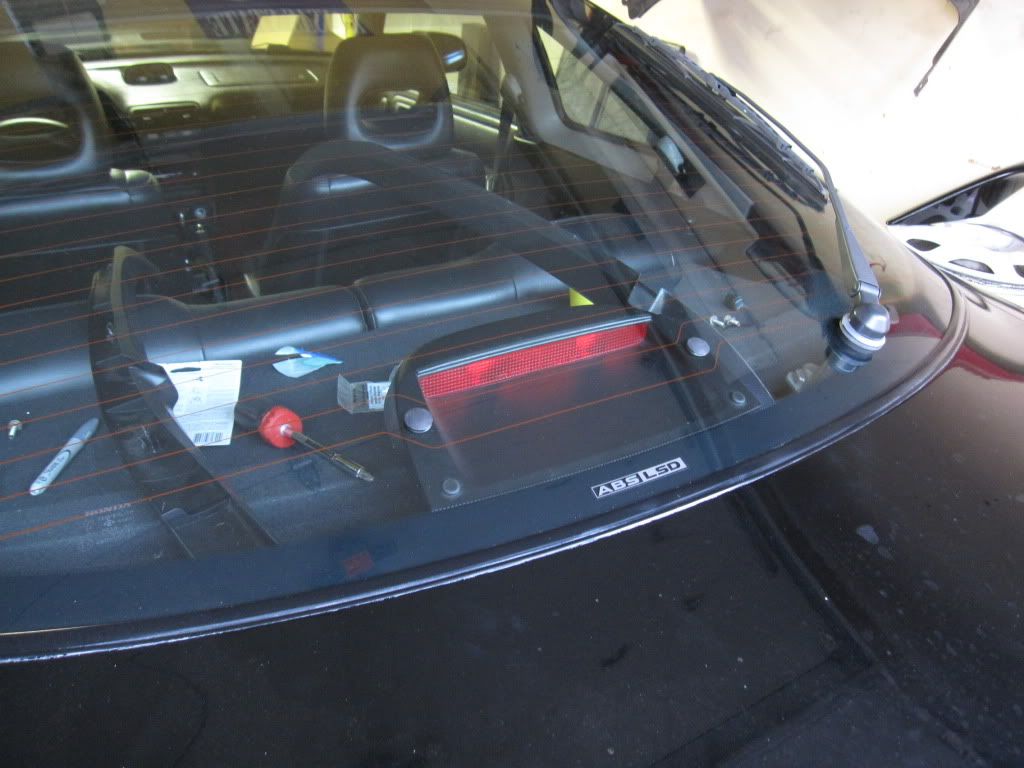 The covers sit very low, almost flush. The OEM ones stick up considerably more: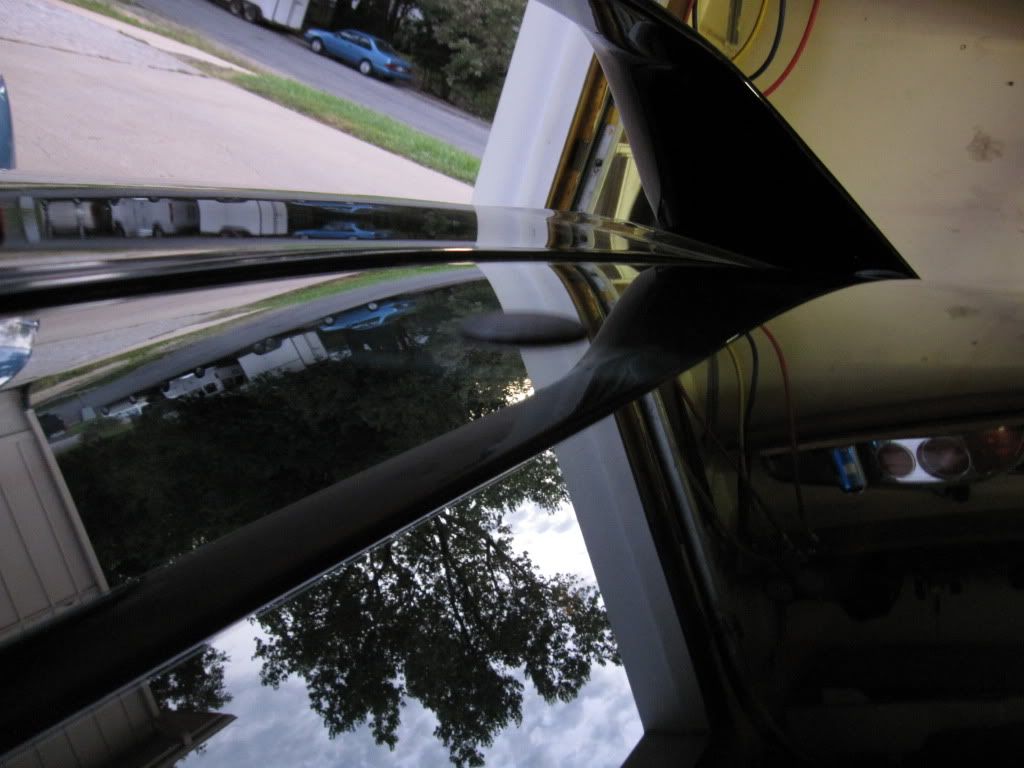 Now there are 3
Update:
It fell off. I have a pretty good idea why... I think I actually loaded those teenuts. I'm going to go look at my beater teg and see how tight that brake light sits against the glass. The glue stayed on the teenuts but popped right off the glass. I really think I just had the light too tight against the glass. I'm going to do some measuring and maybe place a spacer in there so the light isn't always trying to pull the nuts off the glass - just resting gently against it.