Discussion Starter
·
#1
·
So this is my first official post about my car. I drive a 96' Gsr Turbo. I've had it for about 2years and most of this time it's been in storage and in the shop to rebuild the motor. My girlfriend own's the 02' RSX. And feel free to criticize as you feel necessary.
Quick list of mods on the integra....
Greddy Tdo5h-18g Turbo kit (boosted at 6psi)
Mahle pistons
Crower connecting rods
BDL block Guard
New Main bearing set
OBX muffler
New Rod bearings
New Oil pan gasket
New Water pump
Greddy timing belt
Exedy clutch
Vortech FMU
Apexi Neo Fuel Controller
New Cylinder Head Gasket set
NGk Platinum PLugs
Then I had it sent to a machine shop where they did a...
Cylinder Head valve grind
Polished Valve stems w/stem height adjust
Three angle vlave seat grind
Clean and glass bead head
Ported and Polished
Clean and Triple Pressure wash engine block
Bored cylinders to 2.0l
Measured and balanced piston and rods to crankshaft
piston and rod alignment
Demagnatized crankshaft and rods
Now the mods on RSX
Greddy evo2 exhaust
Sprint lowering springs 2in drop
Tsudo weighted shift knob
Here are some Pics...
Like many of you asked here are two pics of a day shot and engine bay:
Sorry for these pics being so crappy they were both with a cameraphone.
1.
2.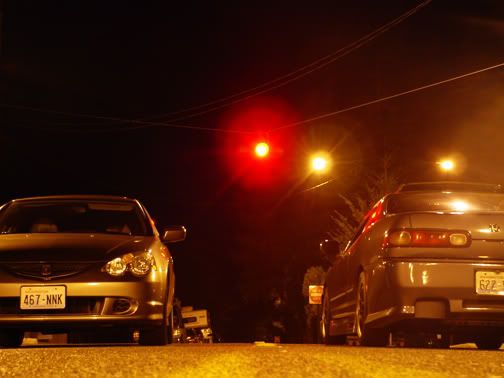 3.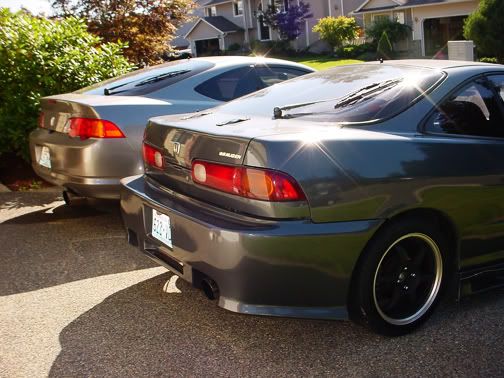 4.
5.
6.
7.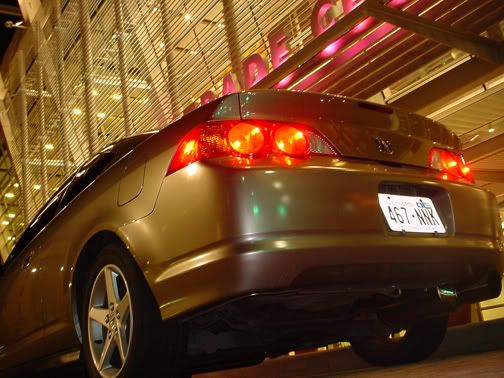 8.
Thanks for looking. ANd I'm pretty sure I forgot a few things so I'll update accordingly.