Discussion Starter
·
#1
·
**GSR TURBO IS ALIVE** go to page 4 for video and pics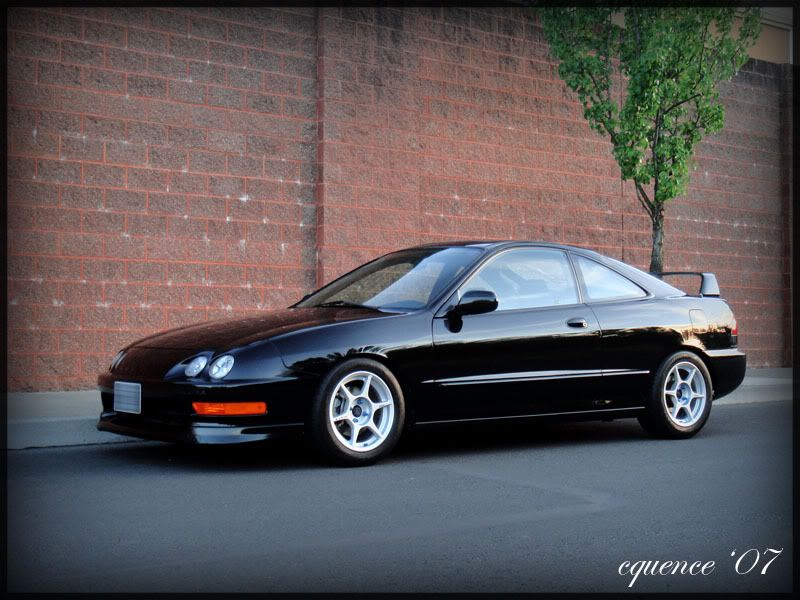 My GSR is about to under go a MAJOR upgrade... Heres whats going to get done.
My goal is to have a power band close to this dyno graph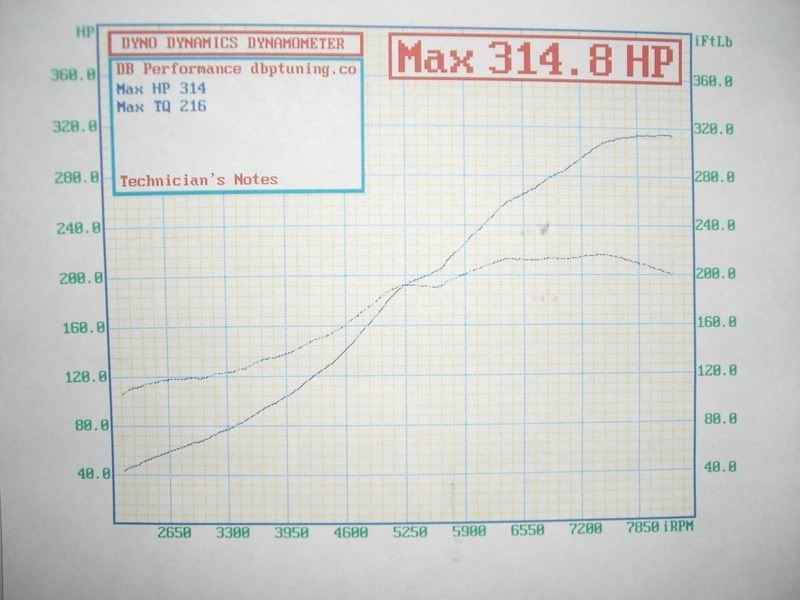 bone stock GSR with an STC built GT3255b at 10psi
1997 GSR
-100% stock B18C1 engine
-Skunk2 Pro Intake Manifold
-Hondata Thermal IM gasket
-RS Machine Thermal TB gasket
-Full-Race Vacuum manifold
Fuel Delivery
-Walbro 255LPH fuel pump
-AEM fuel pressure regulator
-RC Engineering 650cc Saturated injectors
-RC Engineering OBD1 to OBD2 injector clips
-Mashall Fuel pressure guage
Engine Management
-OBDI P75 converted to P72 Specs vtec ECU by Xenoncron.com
-Moates Ostritch ROM emulator
-OB1 to OBD2 conversion harness
-Innovate Motorsports LC-1 wideband sensor/controler
-Innovate Motorsports XD-16 wideband gauge
-CROME PRO rom editor
Force Induction Kit
-PeakBoost Stainless Steel equal length exhaust manifold made of 304 8 gauge forged stainless steel*
-Garrett T3/TO4E turbocharger
-Tial 38mm wastegate
-
Turbo XS MBC
-PeakBoost(Garrett core)24x6x3.5 Intercooler (2.5" inlet and outlet)mounts directly to factory bumper support
-Tial 50mm blow off valve
-12inch "Slimline" radiator fan
-fully TIG welded complete 3 peice 2.5" charge piping with bead rolled ends to prevent piping blow offs
-3inch downpipe with stainless flex section and wastegate dumptube.
-Stainless oil feed (-3) and oil drain (-10) lines (featuring earls fittings.)
-Weldless 100% leakfree oil drain line
-All necessary 4ply pipe couplings
-Strong T-Bolt hose clamps
Engine Cooling
-RS Machine Dual Core all aluminum 1/2 size radiator
-12inch "Slimline" radiator fan
Exhaust
-3" Thermal Research System
MORE TO COME..............
NOW FOR SOME......EYE CANDY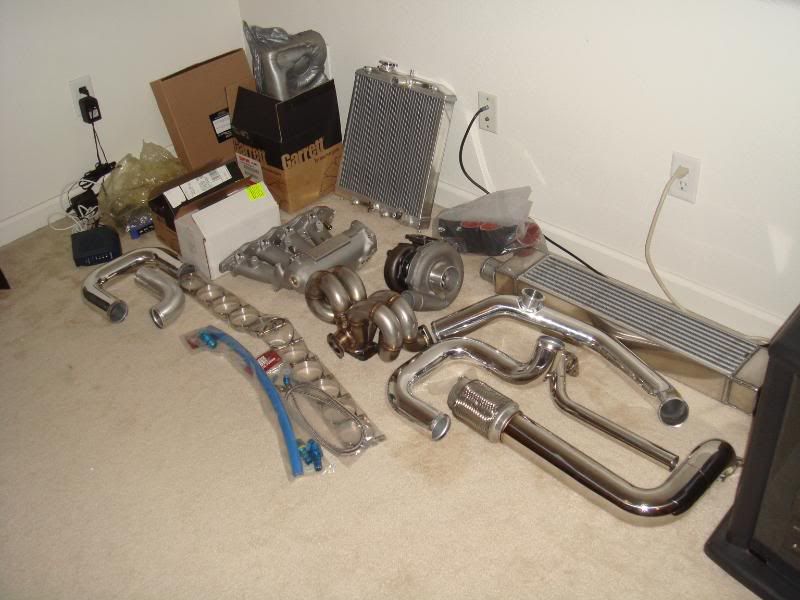 The Peakboost kit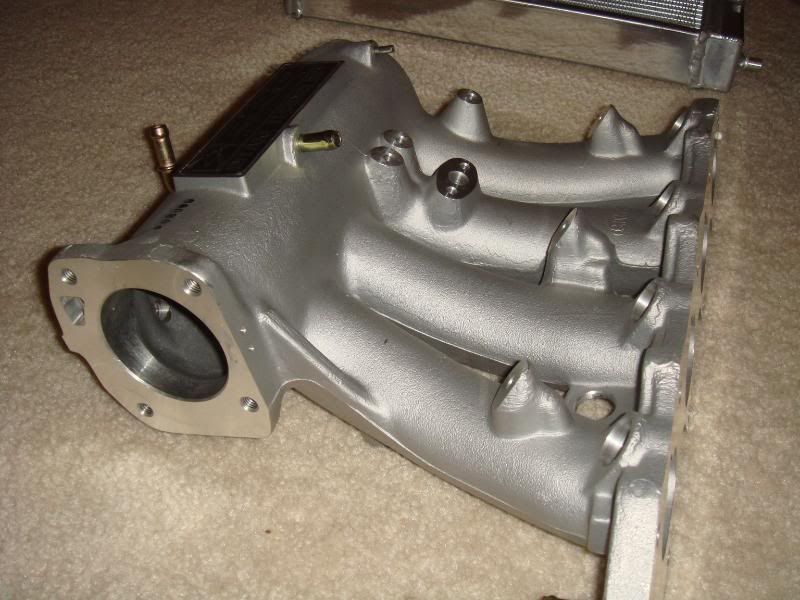 SKUNK 2 PRO intake manifold
PeakBoost FTW Turbo Manifold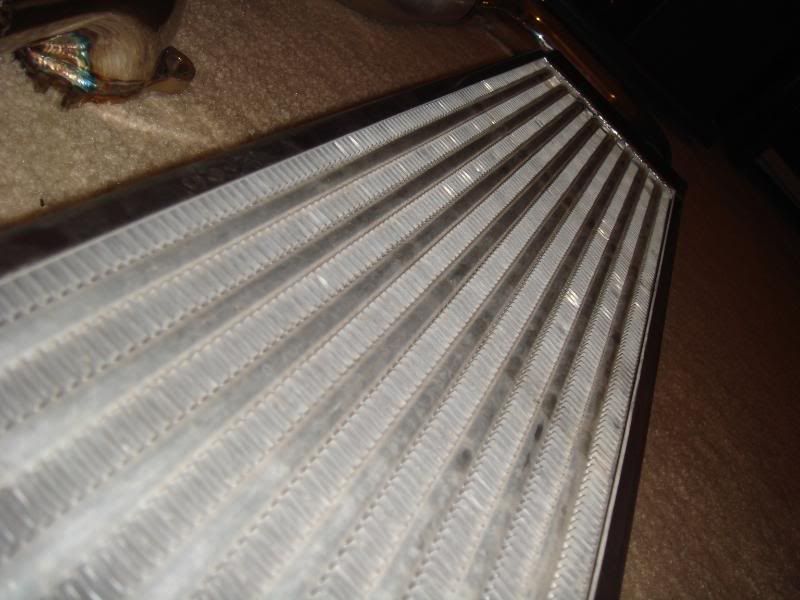 Intercooler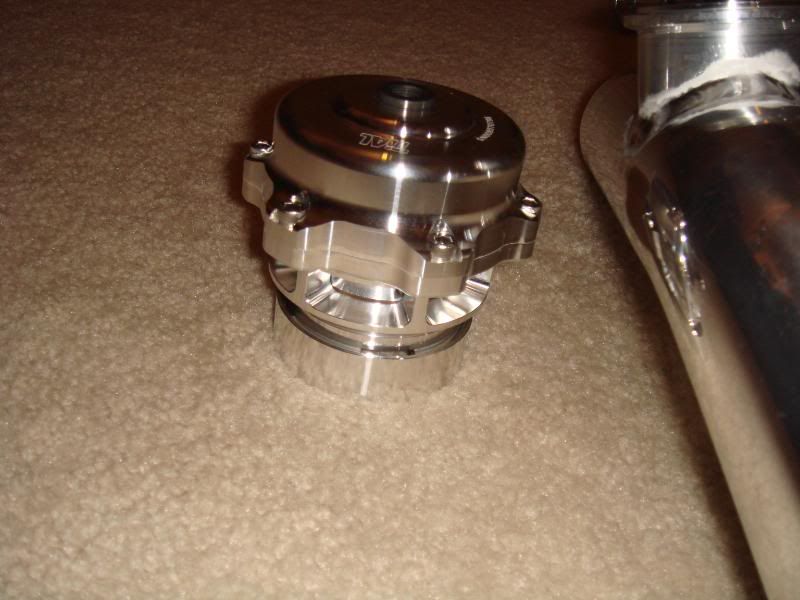 Tial Sport 50mm BOV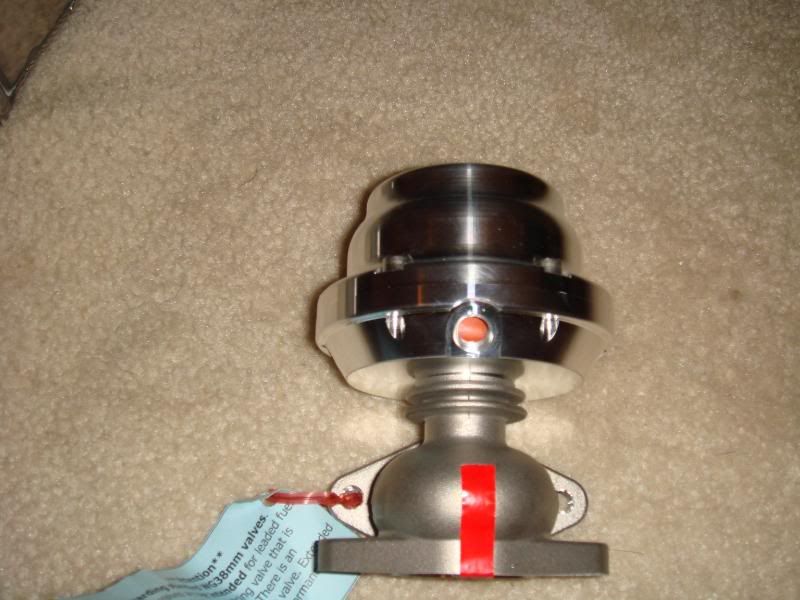 Tial Sport 38mm Wastegate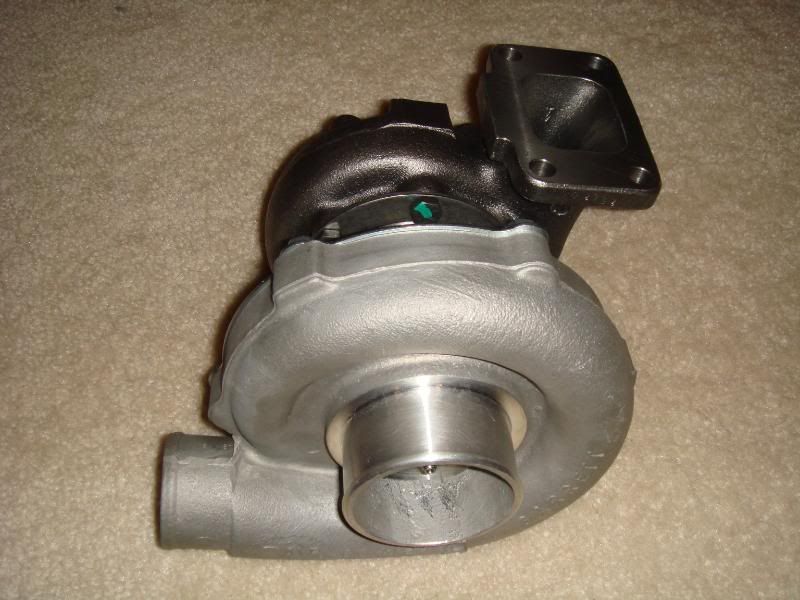 Garrett T3/TO4E 57trim turbocharger
flow: 53 lbs/min 678cfm .60 A/R HOUSING 60 TRIM WHEEL
TURBINE SPECS: .63 A/R HOUSING STAGE 3 WHEEL oil lubricated centersection. supportable of 500whp!
I know its not like the latest and greates Turbo like the Garret GT series turbo but it will do for now : )
RS Machines Dual core Radiator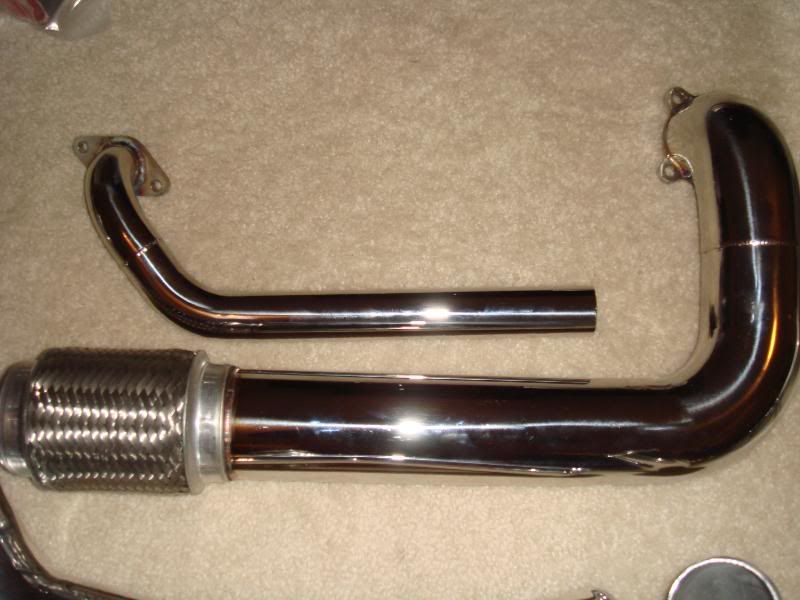 4 bolt 3in Down pipe + dump tube Polished too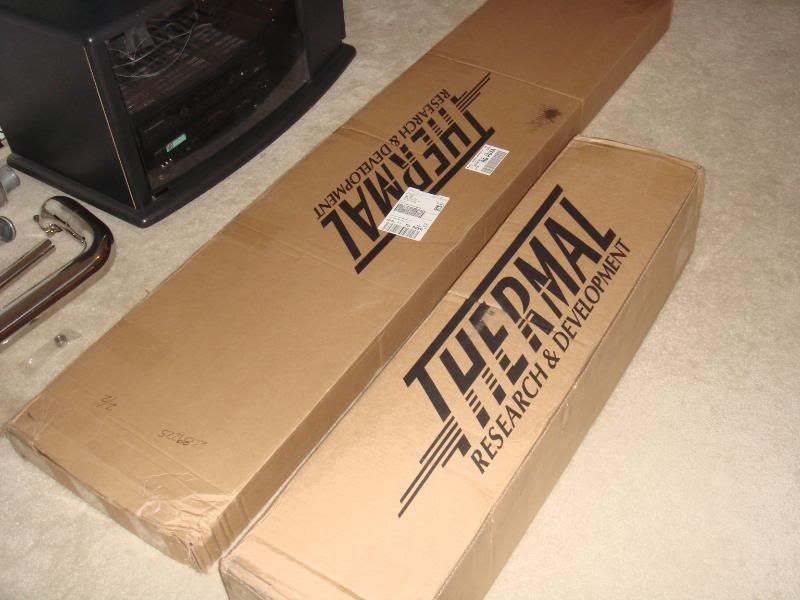 New parts just came in today!!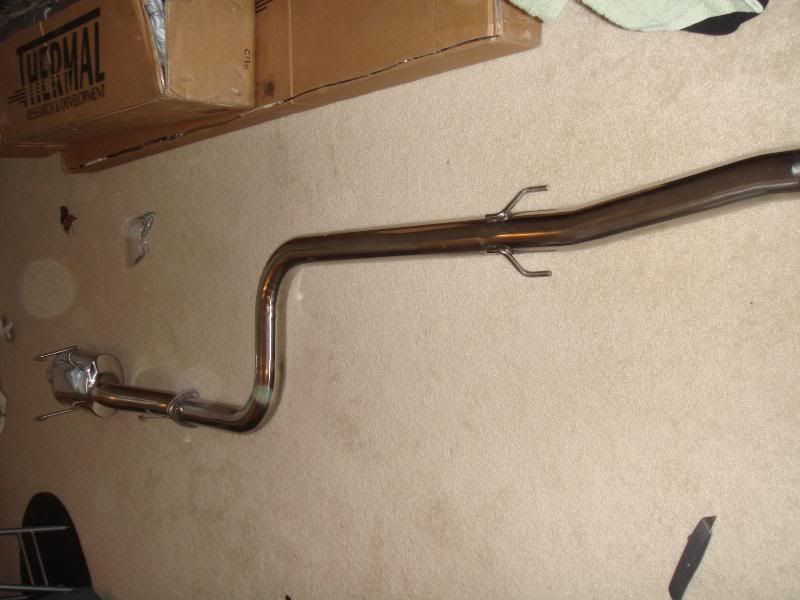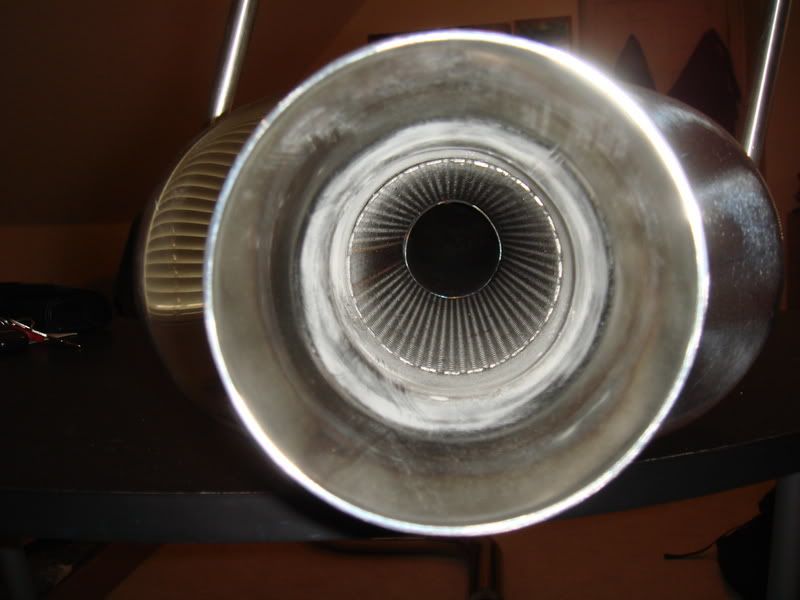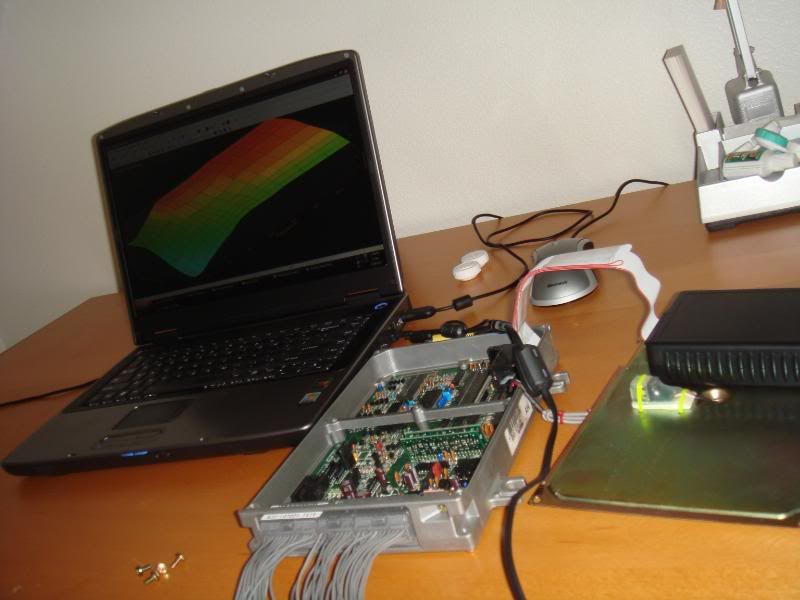 inside a P75 ECU with Ostrich connected and Hulog Data logging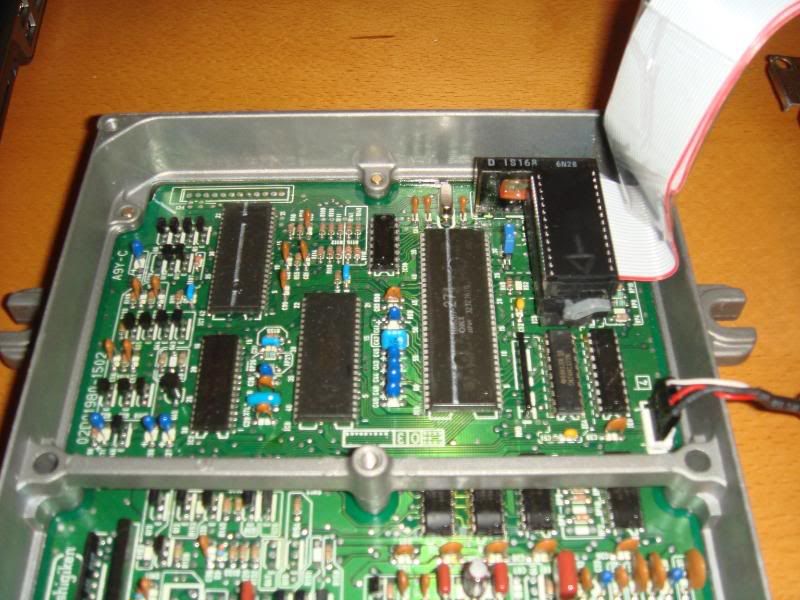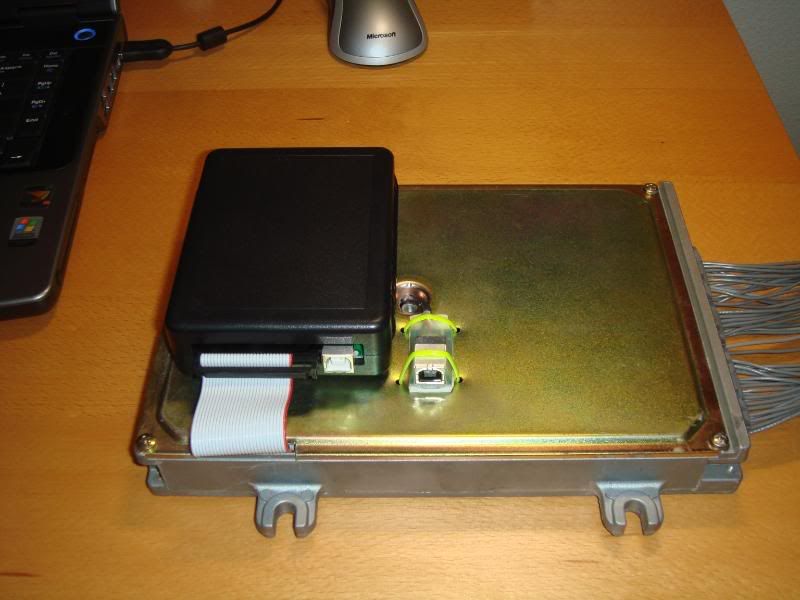 I mounted the Ostrich and the Hulog on the ECU cover (So changes can be made on the fly with Crome Pro with no chip burning)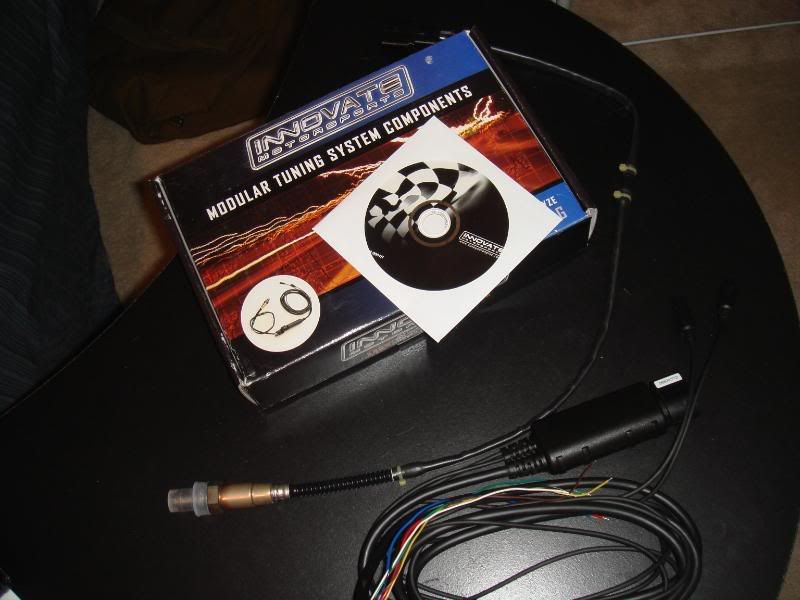 Wideband Sensor and Controller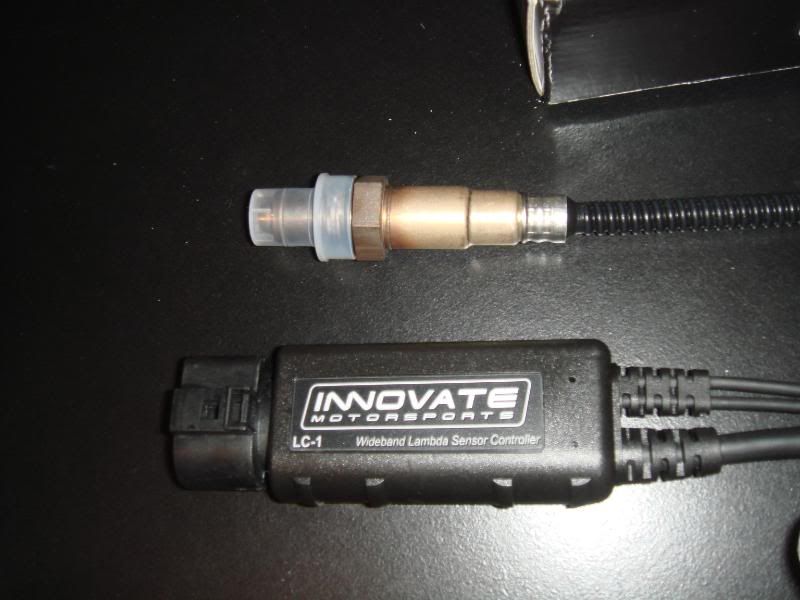 close up look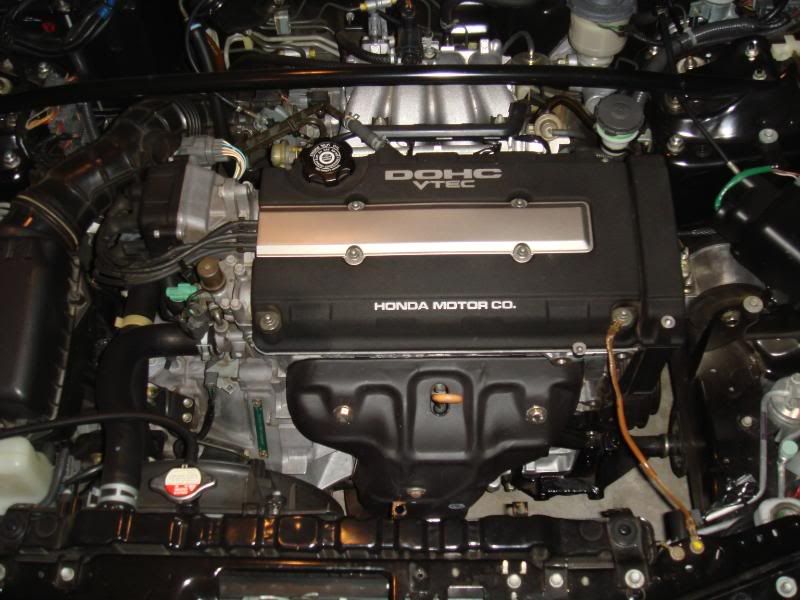 This is what it looks for now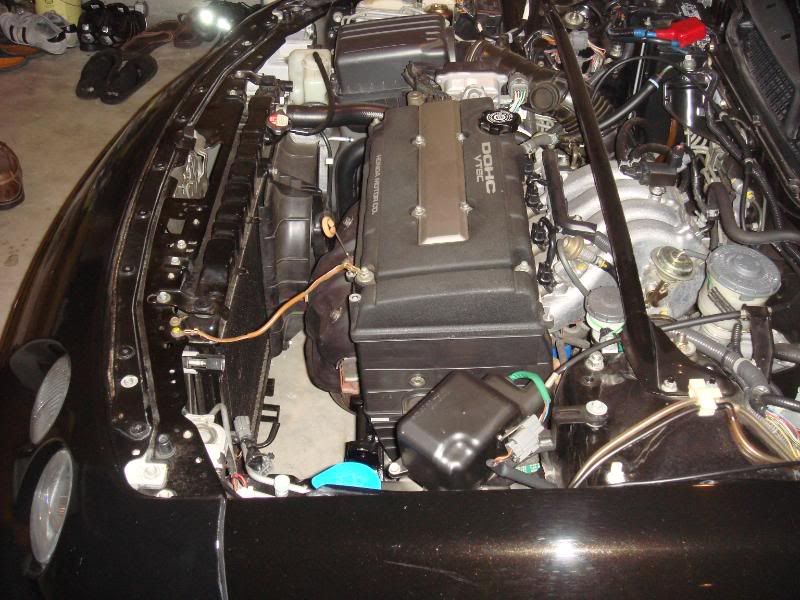 AC and PS were removed (lines, compressors, pumps,.etc) This car is not my DD thank god!
MORE TO COME..................!