Discussion Starter
·
#1
·
I got tired of all the apexi N1 systems with angled mufflers for no apparent reason other than looks. For those of you who don't know, the reason ANY muffler was EVER angled to begin with, was because it followed the natural rout of the exhaust piping. If anybody has seen the buddy club exhaust system that follows this principle then you know what I am talking about.
Here is my angled muffler: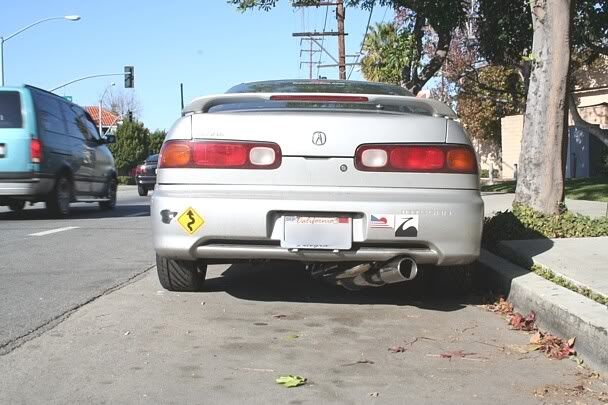 If you notice (I dunno how well you call can see from the picture, there is some SERIOUS angle on my muffler. Moreso than you would get if you are putting extra kinks in the piping to bring it at that angle from over the rear lca.
That being said, this is how an angled exhaust system is SUPPOSED to be done: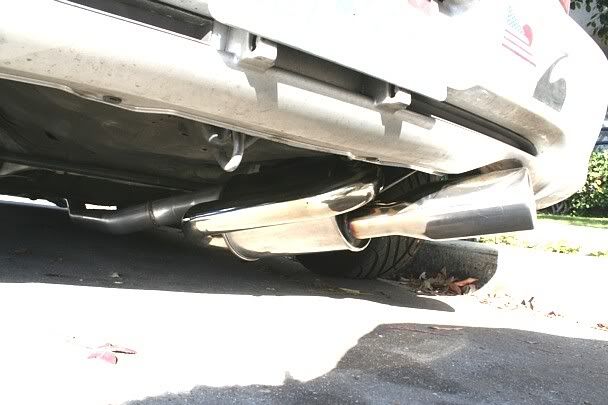 Yes its low (about 1.5" ground clearance), yes I know that mandrel bends allow for an almost infinite number of turns without affecting exhaust flow so going under the gas tank with the piping is more than likely pointless. So please spare me the lecture on all that. I also know this... NOBODY has an exhaust system like this, it sounds sick as hell driving down the road, its a lot quieter than my spoon N1, I havn't lost any performance because its all mandrel bends, and i did it because... well... i can! Comments, questions, flames all welcome!