Discussion Starter
·
#1
·
Story goes: I was pulling out of the driveway of Staples.. going all slow like I do due to the slope and how low my car is. I check before I roll out, no car is coming except a white tacoma way back, full well enough time to move. As I pull out, the old bastard decides to speed up. As soon as I get to maybe 8 mph, he decides to crunch my car.
A cop was there and saw it all. I have court for this on the 30th.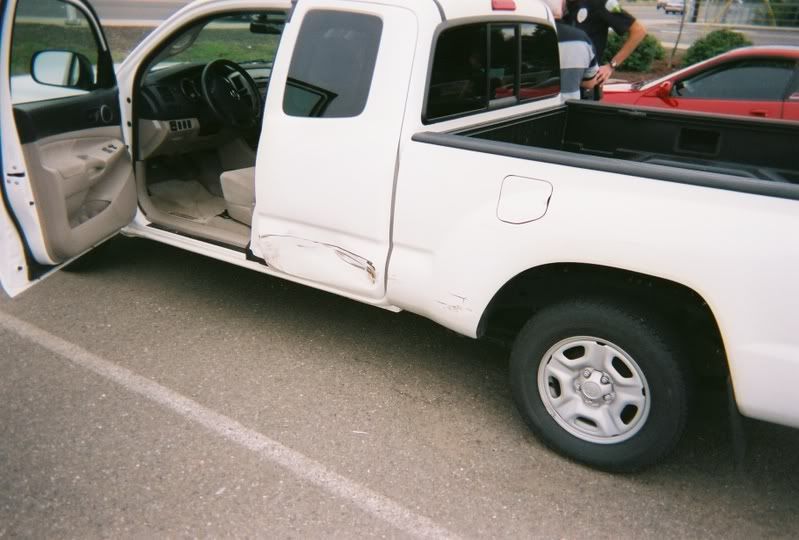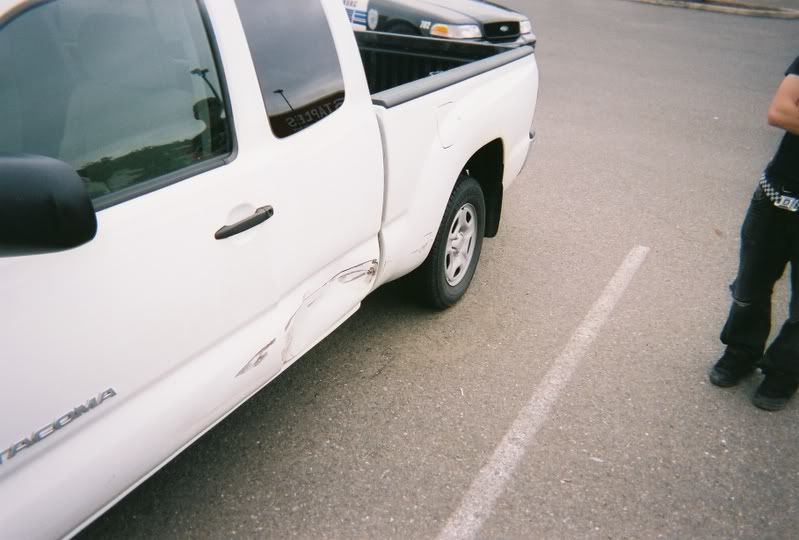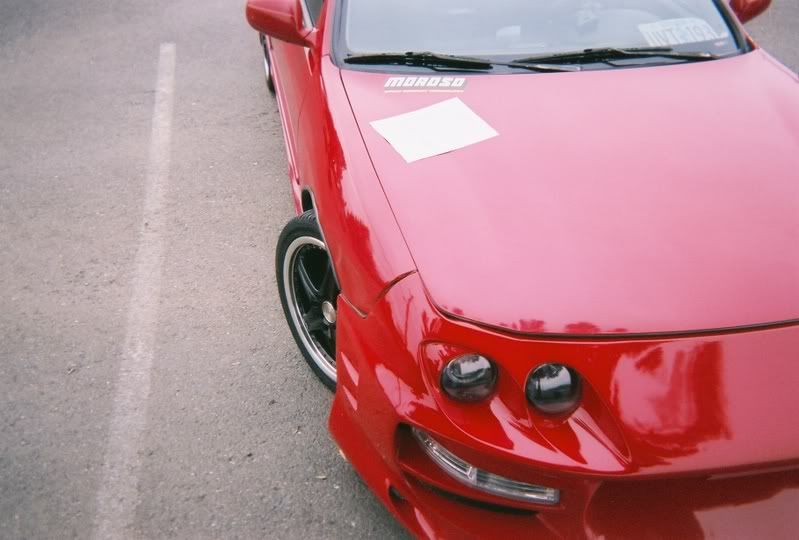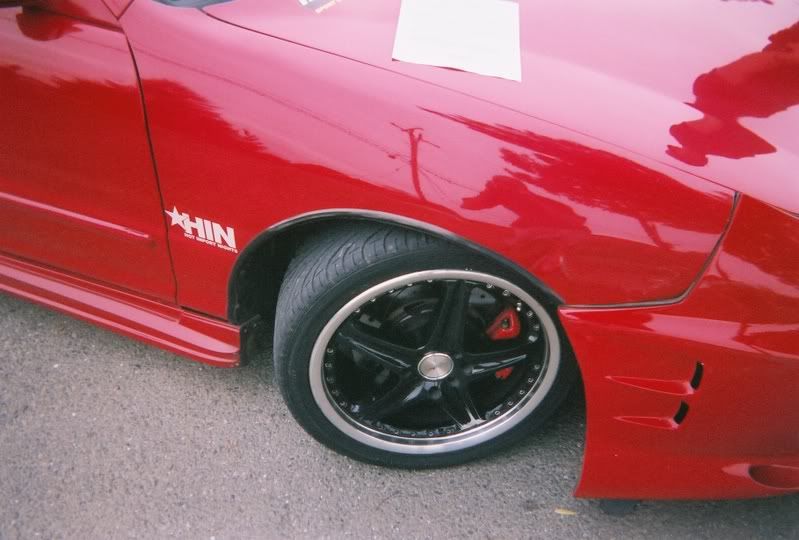 The shine makes it difficult to see, Lol.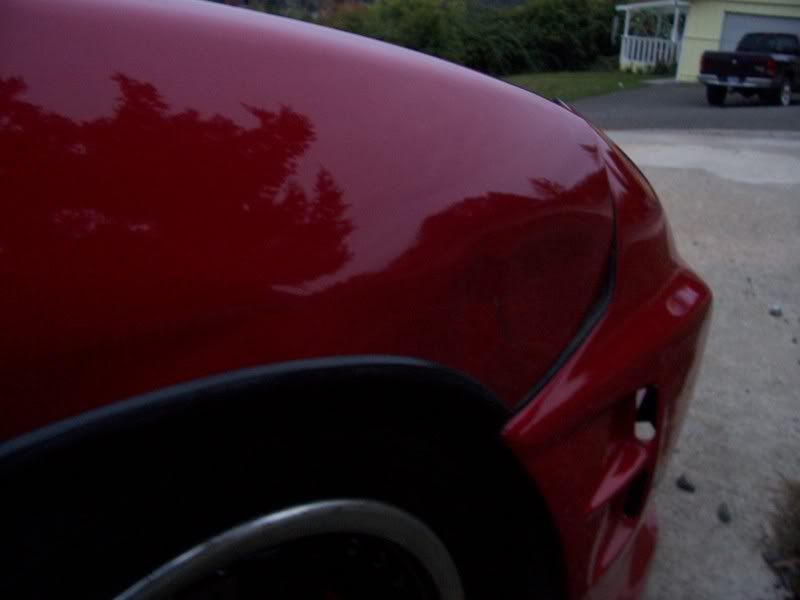 My passanger fender is all wrinkled and there is abrasion marks from the front, to the fender. A good amount I was able to remove with my fingers, rubbing it out. It has to be buffed but now and I need a new fender. I probably going to buy high-end aftermarket ones with the D1 vent that fits well and retain that sexy crease line that flows along the car. There is probably like.. 500-800 in damage.. the Tacoma probably suffered 1,500+. My rim is a bit scraped but the wheel did most of the damage to the Tacoma.