Discussion Starter
·
#1
·
Alright well, today I took my car to get my new struts and springs put on. KYB GR-2s and Tein S Techs...The DC needed it due to the horrible bouncing ride it had from some horribly cheap coilovers, but it was dropped a good 2.5 -3 inches on them...haha. Well, I leave and come back to find my car looking like an old hot rod with like hoosiers on the back. I mean the front is now lower even a good inch lower than with the coilovers on it (Now 3-4 inches) and the rear raised up about 2-3 inches...Well I thought they may have accidentally mixed up the front and rear and so did they...well they switched them...It looked the exact same....Here are some pics, any ideas on what they could have done? Please...my car looks ridiculous...
Before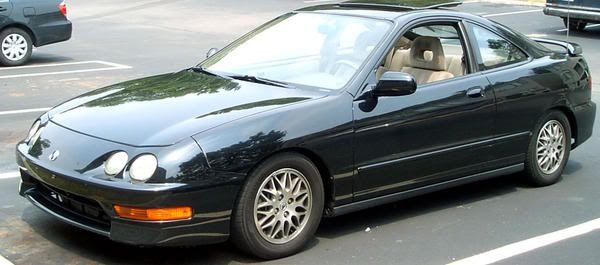 Now...what the rear looks like...
The Front Now...
Front bumper from ground...
one more of the rear...