Discussion Starter
·
#1
·
**update** pics of drop on page 2!
Well, today my car rolled over the 100,000 mile mark on the odometer. It's sucha bittersweet feeling, I mean my its 10 years old and now has high mileage, but runs better than ever. Anyway, I love my car and I thought I'd share its history since I don't post that much.
I purchased my 1996 Acura Integra LS on February 15, 2003 with a little over 60,000 miles. I don't have any pics of it right after I bought it but it was just a bone stock LS.
Then in Sept, I found TI and everything changed.
My first mod (after my mp3 headunit) was the GSR blades.
WWRSII lip I got from another member: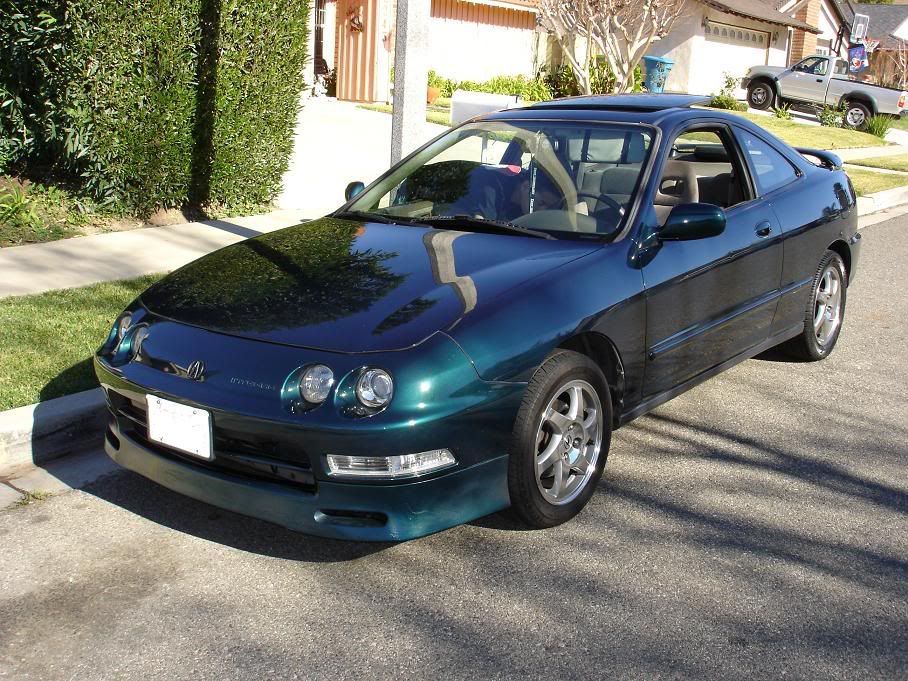 -Mugen Replica Lip
-ITR Wing
-5Zigen Fireball Exhaust
-Bronze Blades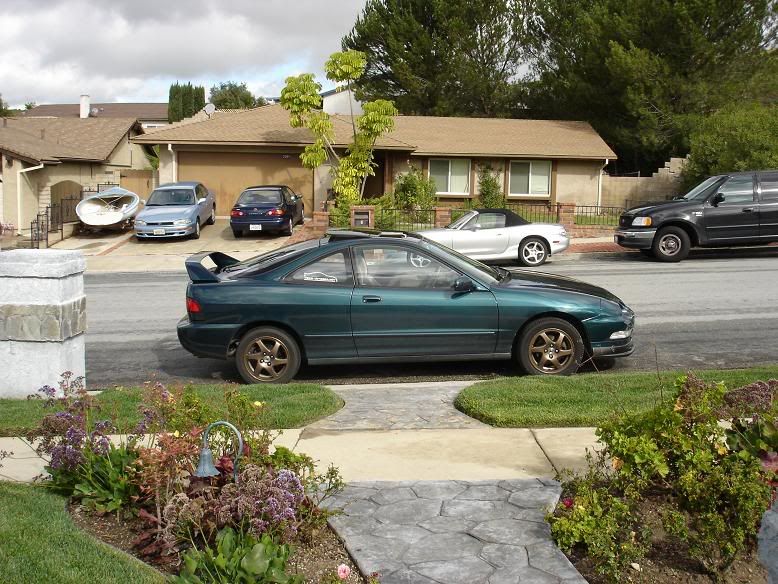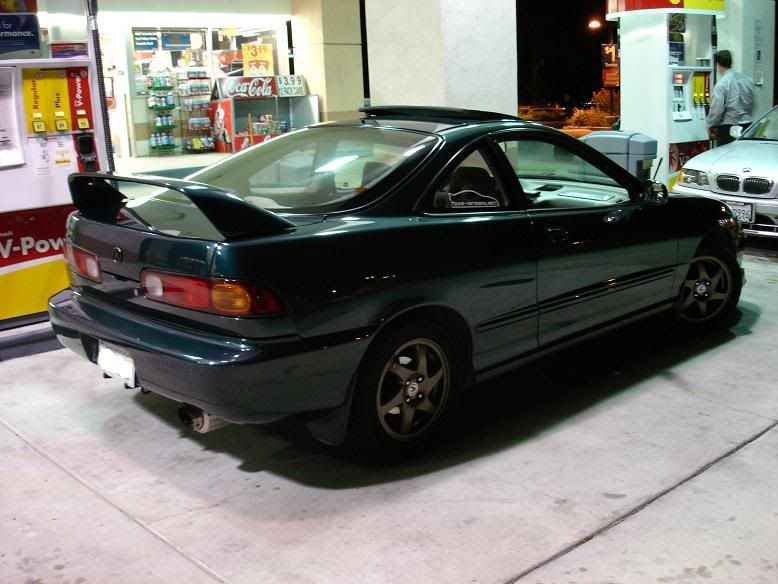 then i decided to upgrade my system...
12" Alpine E-Type Subwoofers
Power Acoustick Amplifier
Sony Xplod Speakers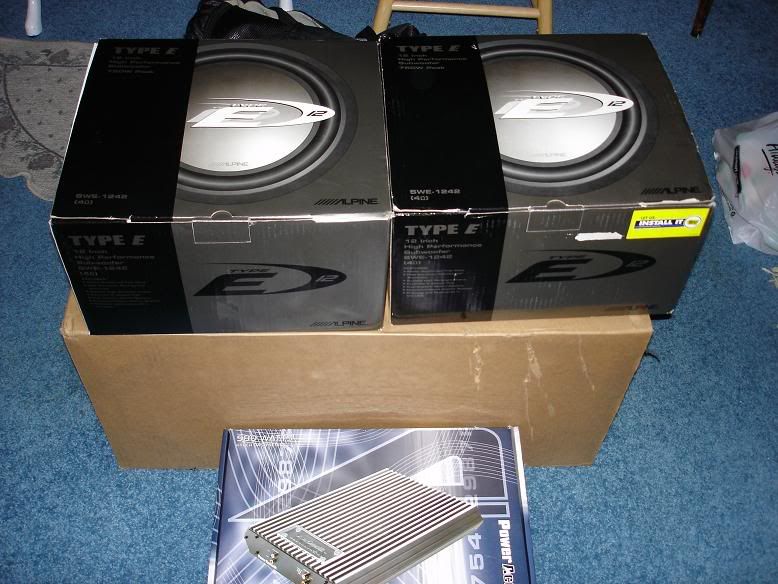 and as it sits today....
-Skunk2 Short Shifter
-Apex'i N1 Exhaust
-VIS Carbon Fiber Hood (thanks to reallyquietman)
-Carbon Fiber Spoon Style Mirrors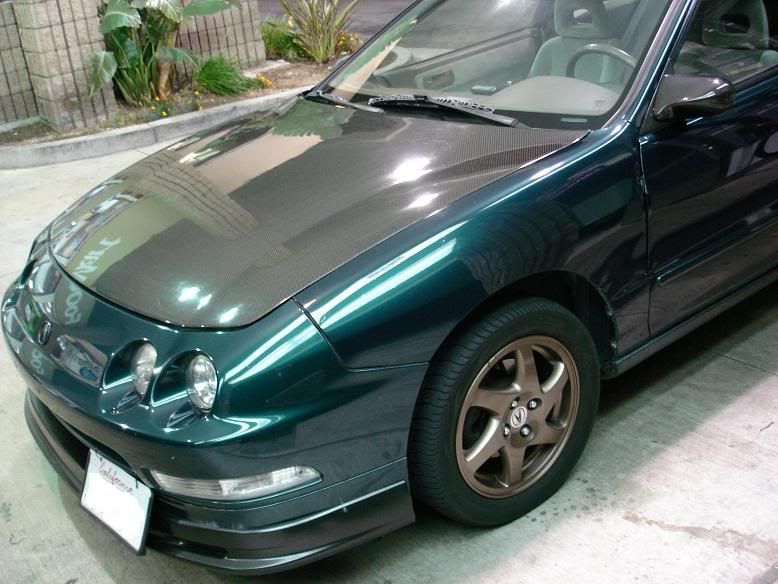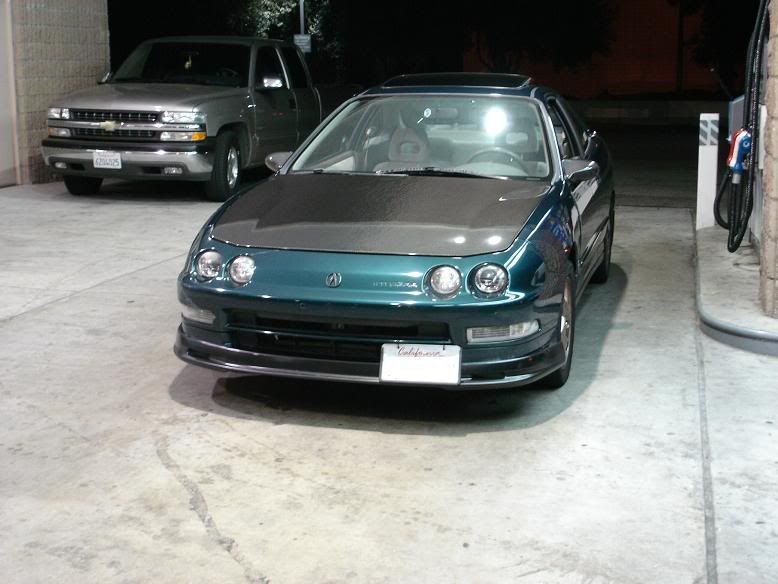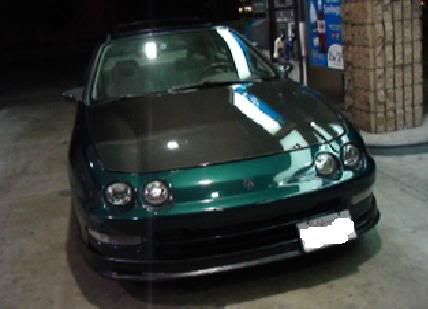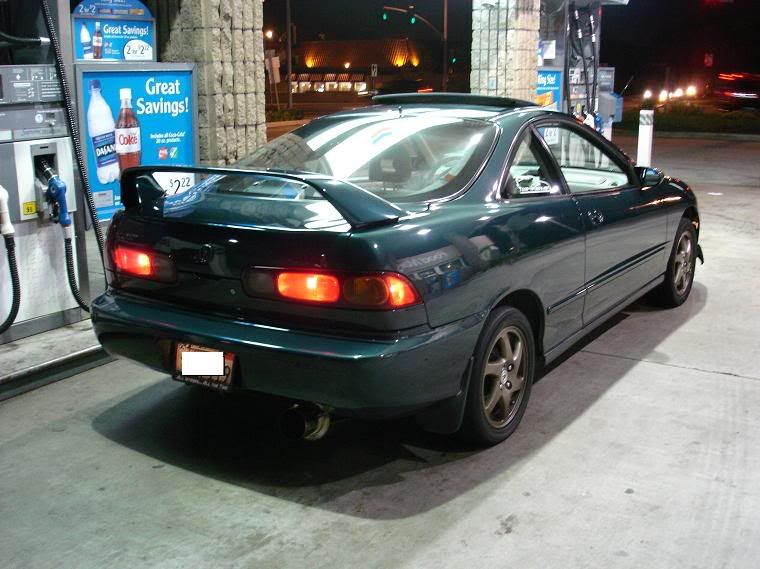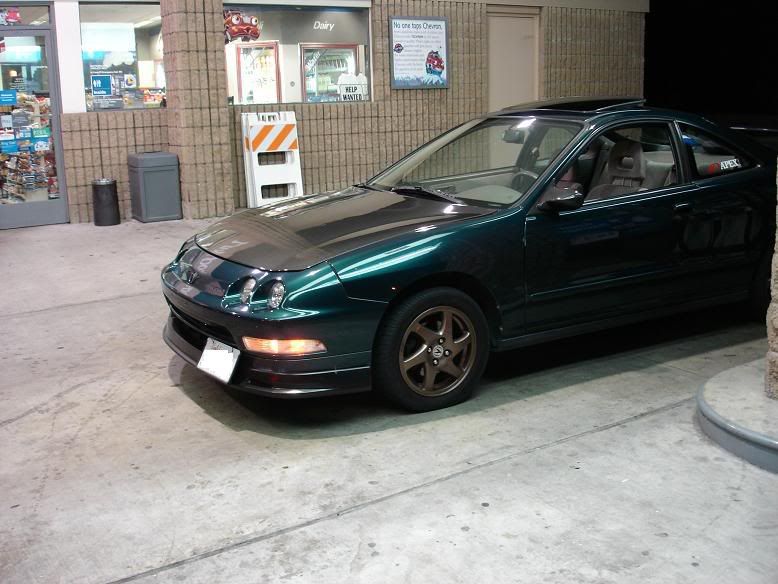 Today, I also ordered Tokico Illumina 5-Way Adjustable Shocks to go with the H&R Sport springs I got from duckie.
Also my 98 bumper(bolanosav), WW W-Type Lip (bolanosav), and the wwrs sides (adejong) are being painted, with the wolfgang detaling kit is on its way!
so in a few weeks I should be shiny and slammed!
and hopefully soon after I'll have a new set of rims.
Finally, a great thanks to Z and TI for such a wonderful site. Rarely do I go a day without looking at the newest threads. This is by far the best car forum on the web, and without it I would NEVER have learned to appreciate and love my car as much as I do now.
...heres a preview of my conversion...kinda...