Discussion Starter
•
#421
•
Got a few minutes over my lunch break today to play with the lights I picked up. Seems like this little project is going to be a piece of cake, and a lot easier than I initially thought. I had anticipated that I might have to fab up some sort of bracket, or re-engineer the supplied bracket to get them to fit where I wanted.
I knew fitment was going to be close, but I didn't think it'd turn out nearly as "perfect" as it did out of the box. In the pics, they're just temporarily snugged into place (so don't pay attention to them being non-centered). It seems using the supplied mounting bracket, I'll be able to drill into and secure them to the support bar behind the bumper.
I'll get some more pics of them mounted and powered up when I get to it tomorrow. I hooked up a power lead to both of them as I played with them, and they are BRIGHT. They are WAY brighter than my headlights. I do not intend to use these as fogs / running lights. I'll have them hooked up to an independent switch, so I can flip them on / off as needed when I'm heading down dark roads on my own.
Dimensions
Box
Housing with supplied bracket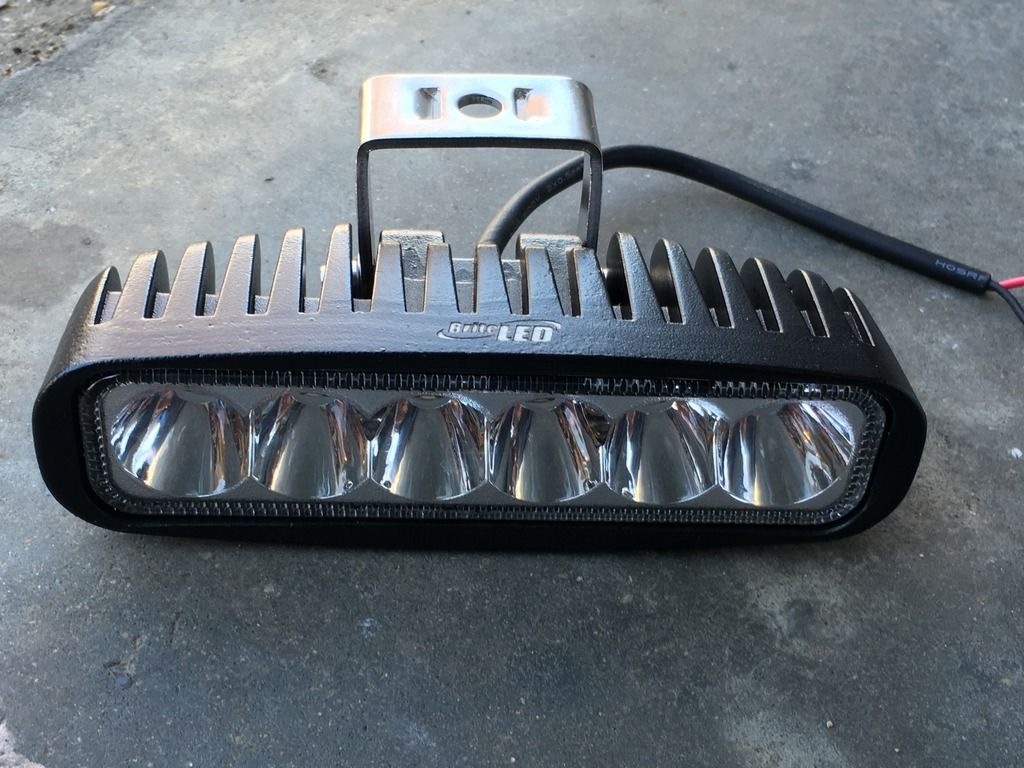 Test Fit
Mounting Point