Discussion Starter
·
#1
·
Hoekay so...
Integra(DC5) #11Running Log
-The New DC5 first pics -PG 16
-New updates!! Lowered! headlights! -PG 16
-New HIDs! valve cover, and a couple other things! PG-17
-ITR FRoNT LIP!!!! =)!!!-PG 17
-DIY Calibers and Center Caps -PG 17
-got bored, a couple new pics -PG 18
-NEW Injen Intake!! PG 18!!
-ITR REAR LIP! and TSX shift knob!! -PG19
ITR Spoiler came in!! =) PG 20
-Little photo shoot at work PG 20
-SICK PHOTOSHOOT OF THE DC5, YOU HAVE TO LOOK AT THIS oNE!! =) PG 21
-New Parts!!! yay =) PG 21
-New Wheels on! PG 22
-Current New Pic! PG 23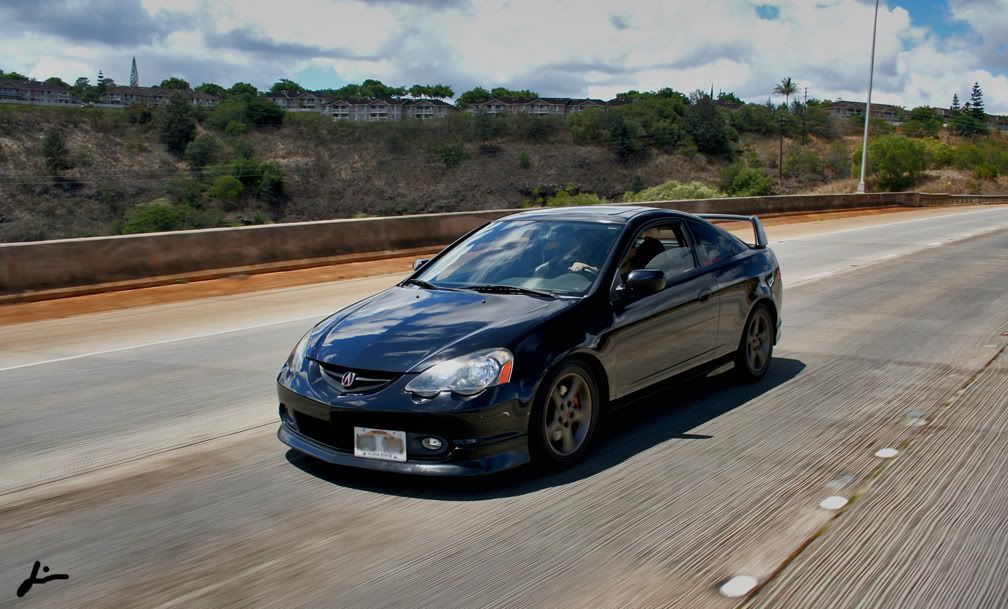 1. Orange 96 LS
2. Green97 LS
3. White96 SE
4. Blue96 SE
5. Black97 GSR
6. White93 DA
7. VBP06 Type-S
8. White JDM front 98 GSR
9. Grey to Black JDM front 99 GSR
10. DVGP 97 GSR (SOLD August 20th, 2009)
11.NBP 02 Type-S (Current!)
PICTURES OF ALL MY OLD INTEGRAS MOVED TO PAGE 2!!!!
Make:
2002 Nighthawk Black Pearl RSX Type-S
Footwork:
27mm Sway Bars(front and back)
Tein S-Tech drop
Skunk2 Camber Kits
Skunk2 Rear Camber Kit
OEM Front Strut Bar (red)
Energy Suspension Full Suspension Bushing Kit
17" Aspec wheels wrapped in Nitto NeoGens
Engine:
Club RSX Edition Injen Mega Ram Intake
Peakboost build coming soon!!!
Transmission:
Comptech Short Shifter
Skunk2 magnetic Enging Oil Pan Drain Plug
Skunk2 magnetic Tranny Drain Plug
Interior:
S2000 Engine Starter Button
Alpine Touch screen double din DVD player with Nav
TSX Shift Knob w/ CRSX boot adapter
Strut King pedals with dead pedal
Exterior:
XenonDepot 8500K H.I.D Kit
Black housing Headlight
Red "A" Front Emblem
Red "A: Real Emblem
JDM DC5-R Spoiler
JDM DC5-R Front Lip
JDM DC5-4 Rear Lip
JDM Type-S badge
OEM foglights
JDM window visors
-Current New Pic! PG 23