Last Updated 05/30/12
I never thought i would sell this but i need the money.
::Testing Waters ONLY::
100% Keyless plug&play s2000 kit for Integra's without factory immobilizer.
I think this mod alone is the reason people visited my build thread lol. Even though my idea spawned people to make knock offs there is no kit that comes close to this. ( I can claim "First" with this one lol)
:: Description :: Please read all of it
1. This kit eliminates the entire key cylinder assembly And adds a s2000 button into your key cylinder's location.
2. This kit also replaces the dimmer switch and cruise control switches.
3. You can integrate the kit with a aftermarket alarm so it disables it while the alarm is armed.
4. Will come with two brackets that will keep the steering column shroud "in place"
5. The vinyl I used on the ACC & IGN switches are a bit scratched but still look nice (will update with pics) But i will include 2 NEW vinyl button icons if you want to replace them.
6. I will provide pictures of how i mounted everything so your not guessing how it mounts.
7. Even though the kit itself is plug&play it still requires modification to your car so this isn't for some one that isn't tech savvy.
:: DISCLAIMER ::
1. You have to remove the Key cylinder (you have to cut it out since its attached with breakaway bolts)
2. Because the Key cylinder is removed you can longer lock the steering wheel.
3. You loose the cruse control switch and cruise control system.
4. you loose the dimmer switch (comes with bypass connector).
5. If your model comes with the oem immobilizer this kit will NOT work.
6. I cannot provided assistance installing this over the phone or email/texts, I'm sorry. Trying to teach someone how to install something with out me being in person is difficult i hope you all understand.
7. If you don't feel comfortable installing it have a professional do it.
Now for the price, I don't want to sell it but i will for the right price
I would like
$550
but i am open to offers , worst case scenario ill post it on ebay.
Pictures from when i first made it (i can provide more pictures intalled in my car if desired).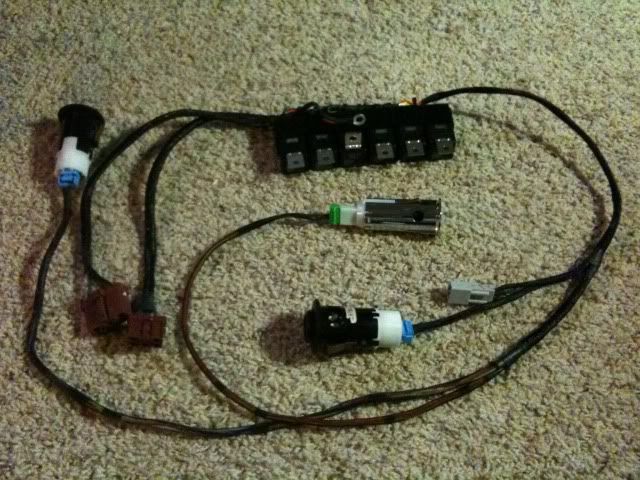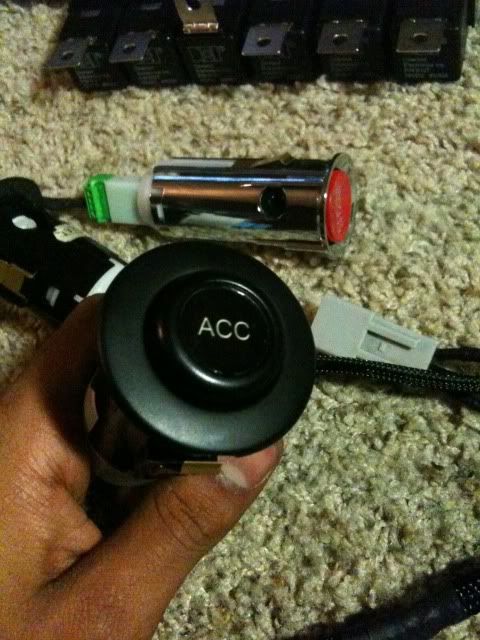 :: TW also ::
Dc2 Feels Twin Cam Inake
$200 obo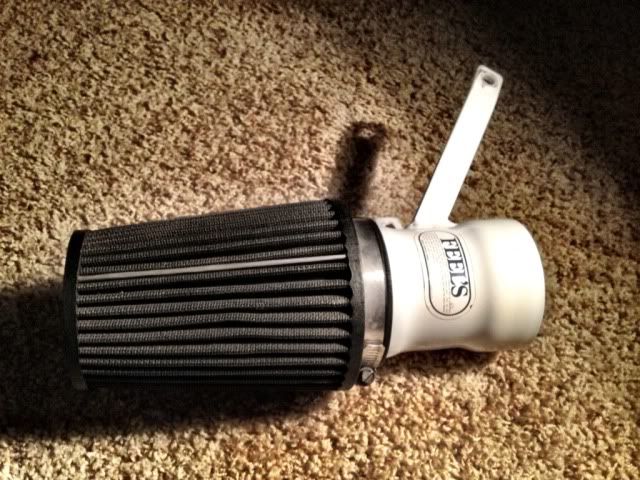 BNIB 94-01 BDL B-series Fuel rail. Comes with original box and hardware never been used. Also optional port has been drilled by shop (they come sealed from BDL) so you can add a fuel pressure gauge or sensor. Works With aftermarket lines & comes with 4 O-rings
$95 OBO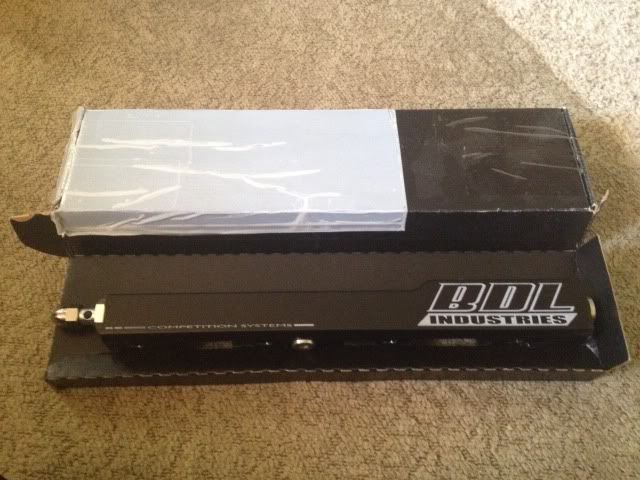 Port drilled with drill press. The angle of the picture makes it look like its not centered, but i guarantee you it is.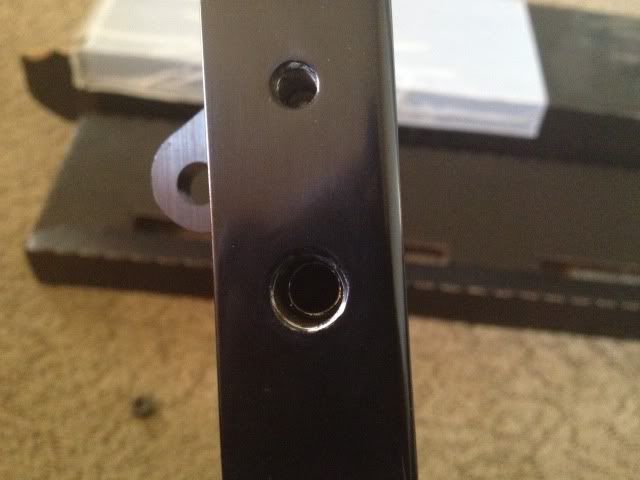 If you don't want to use the port you can use this allen screw to seal it up.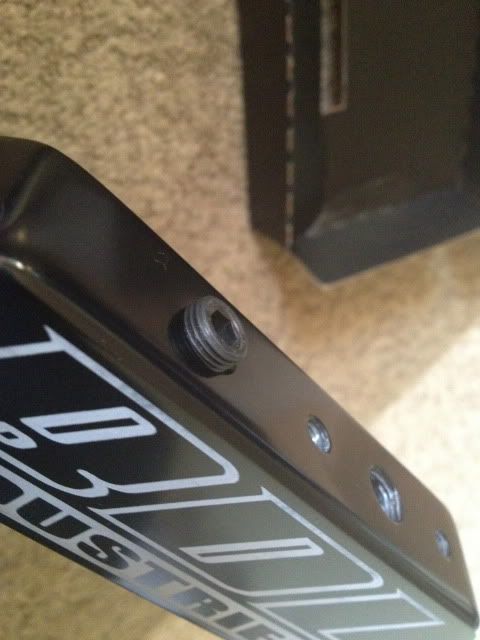 Crush washers & O-rings
ALL PARTS BELOW ARE EARL's UNLESS OTHERWISE POSTED
20ft of NEW Earls Pro-lite 350 -8 AN hose. Originally this was going to be my fuel feed line from the rail to the tank
$150
New ANO-TUFF -8 90deg bent bnut to bnut
$15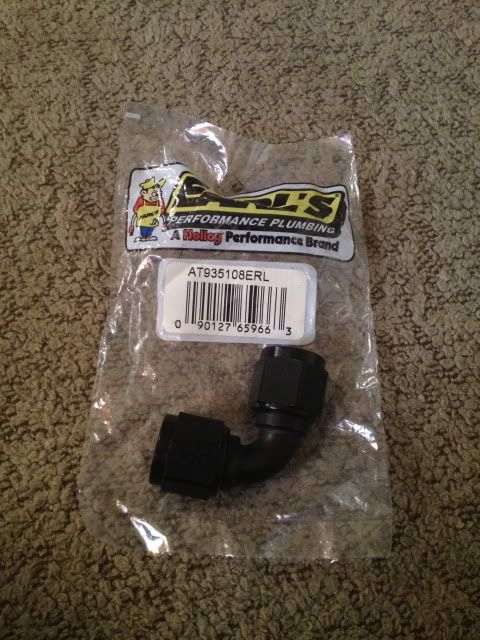 New -8 to -8 Earls micron filter
$35
New ANO-TUFF -8 to swifel
$10
New -8 90 DEG Low-profile Swivel Adapter (got the low-pro model so it clears the cover on the Fuel tank)
$23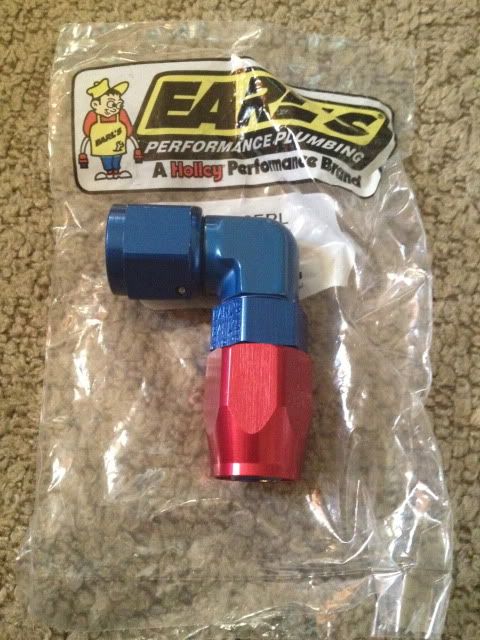 4 Door Integra Rear Door handles color OEM dark green (clover green). Perfect for those of you that want to replace the handles on the 2-ddor models for that keyless look. Paint condition is 9.5 out of 10
$65 OBO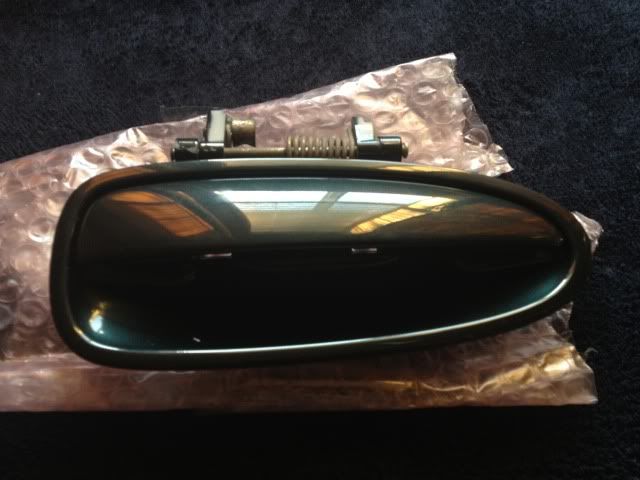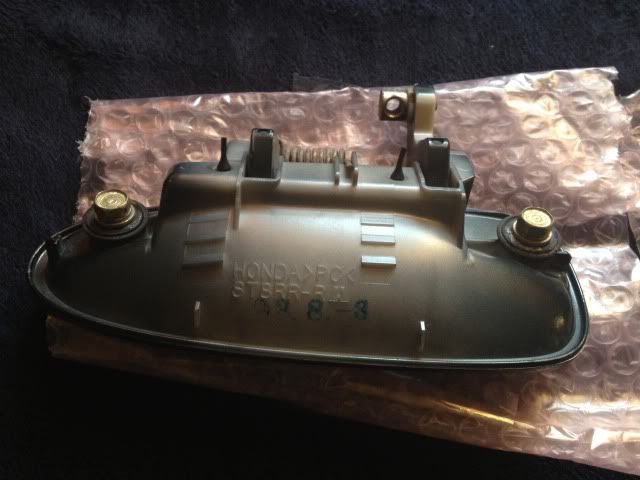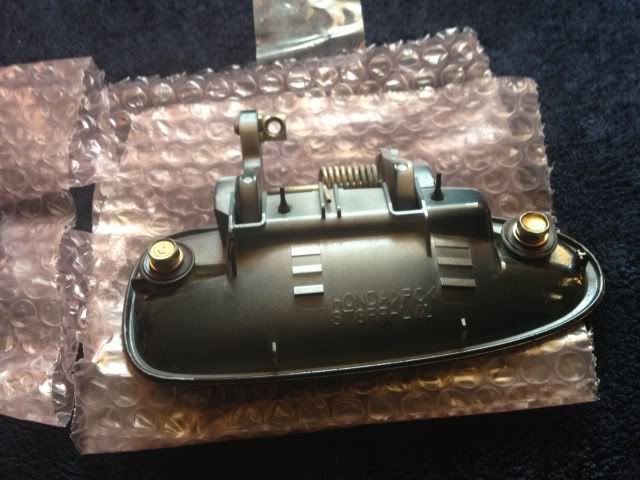 BNIB Discontinued black Defi D-Gauge A/F Gauge. Lights up Amber works perfect with Itr or Jdm Amber dash lights.
$85 OBO
USED Spoon Sports High Tension Code (spark plug) wires. They maybe have 15,000 miles? They are dirty since they were being used down in 29 palms (nothing but sand) so enigne bays get dirty really fast. Considering they go for $280-320 new ill ask
$230 OBO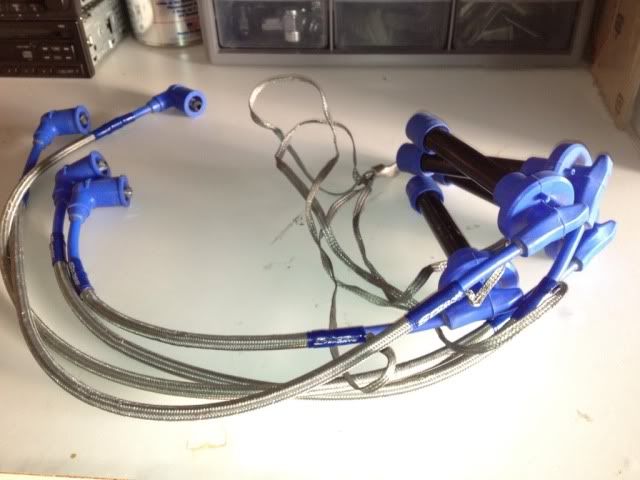 comes with the original box
Used obd1 o2 sensor
$25 shipped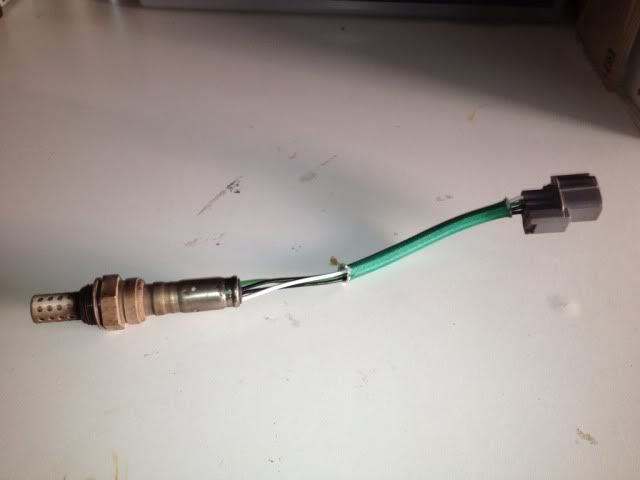 Used Razo Carbon fiber pedals for 5-speed (includes all brackets & bolts)
$35 shipped OBO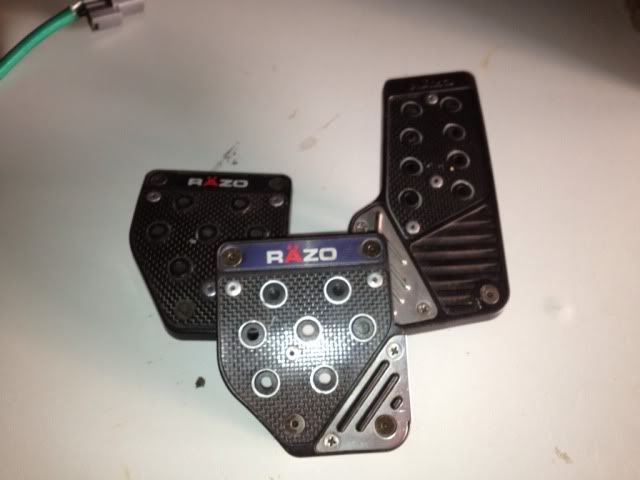 OEM 95 GSR Header
$40
2?" Inch cat with o2 bung one side needs flange welded
$40
Neuspeed Race springs for 94-01 Integra comes with oem shocks. just the springs alone are over $200 new
$150
oem Gsr rear sway bar
$30
Rare oem ITR rear trunk mat. Purchased it from a member thinking i could restore but i just don't have time. The bottom rubber liner is falling apart and is pretty dusty/dirty i could never really get it clean thats why i am only asking
$40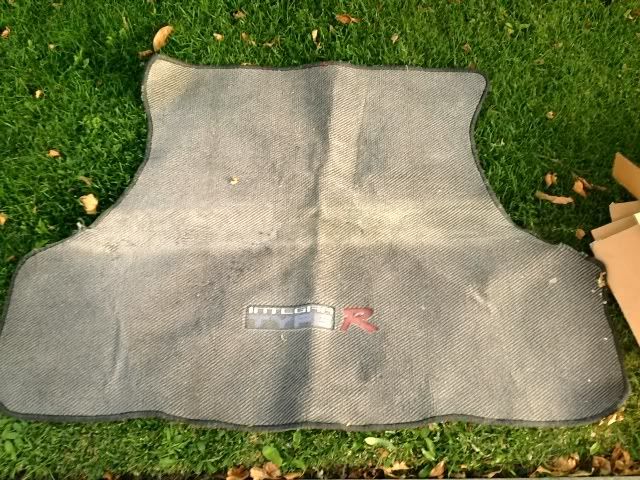 Bottom of mat
All new 100% Plug-n-play s2k push start kit.
"SOLD"
My Custom JDM Cluster With Defi Tach
"SOLD"
New ANO-TUFF -8 to 3/4-16 with O-ring for fuel rail
SOLD
New -8 Port Plug with O-ring for either side of fuel rail
SOLD
BNIB 98-01 Integra Mud Flaps set 1
SOLD
BNIB 98-01 Integra Mud Flaps set 2
SOLD
All prices posted above are OBO and DO NOT Include shipping unless otherwise Posted
ALL ''Shipped Prices" are within the Continental United states
Larger Parts are pick up only in the Bay Area
Bookmark this thread because ill be adding more stuff soon, Any questions fell free to post them here or PM me
-Jose