Discussion Starter
·
#1
·
OUTKAST BUILD/RUNNING LOG
Table of contents
page 1- building of motor, removal of stock motor
page 3
- UPDATED with NEW TUNE, CAMS, CAMS AGAIN, and
DYNO!
page 4
- UPDATED with NEW CAMS & NEW DYNO #s, and TRACK TIMES!!!
page 6
- new pics with new wheels
page 7
- photoshoot with wheels, overheating story.
page 12 - went to the Weds Night Drags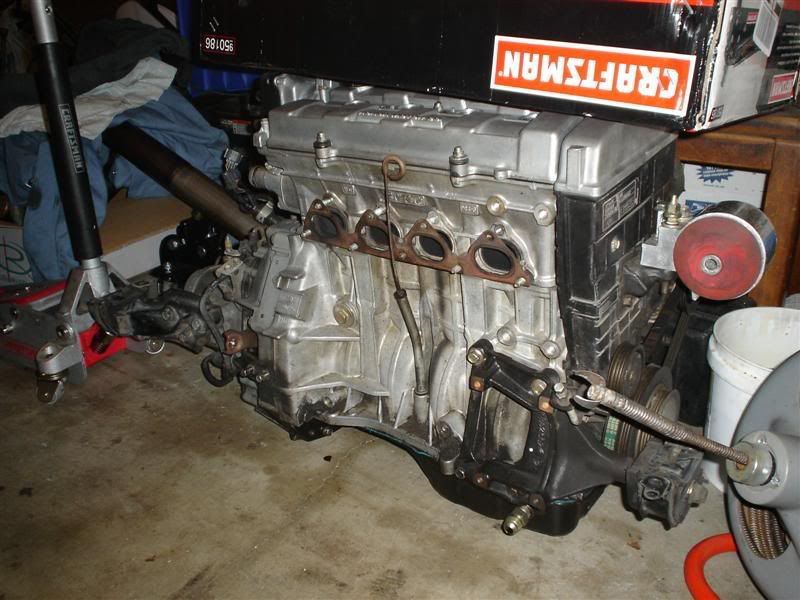 Blew up my LS-T 2 months ago at the track. 180K miles on the engine, i was suprised it lasted a bit over a year. I guess it gave me the motivation to step up my game a bit and finish up my LS-Vtec build. So i sent out my b16 head and my spare LS block to the machine shop to get some work done. What should've been a quick turn around, turned out that the pistons i bought was going to be too small for the bore size of my spare motor. The cylinders were a bit tapered, so i needed to go .5mm over. So i had to sell my JE pistons and had the shop pick up my Wiseco's. Had the motor hot tanked, bore and honed, bottom end assembled and had the head hot tanked, install my blox valvetrain, plug up the oil supply hole, install new valve guides and seals.
So i went and picked up my motor last week and took some quick snaps.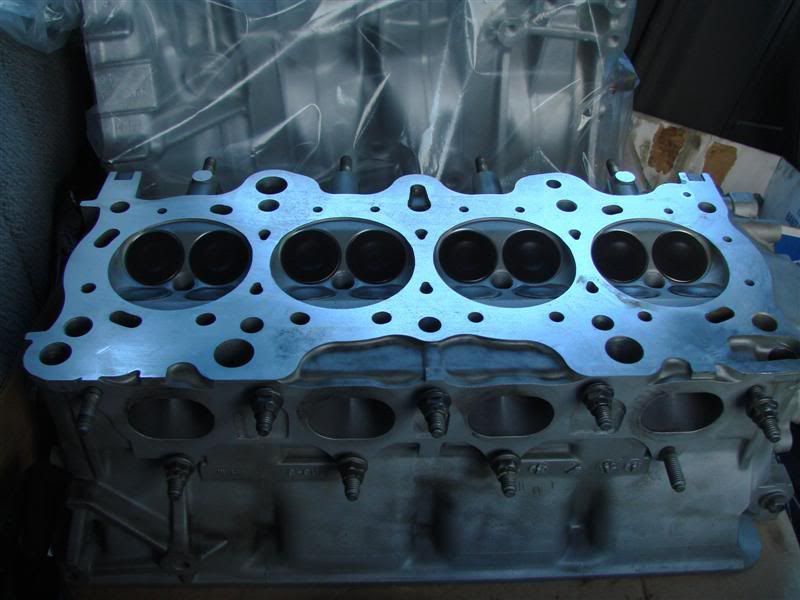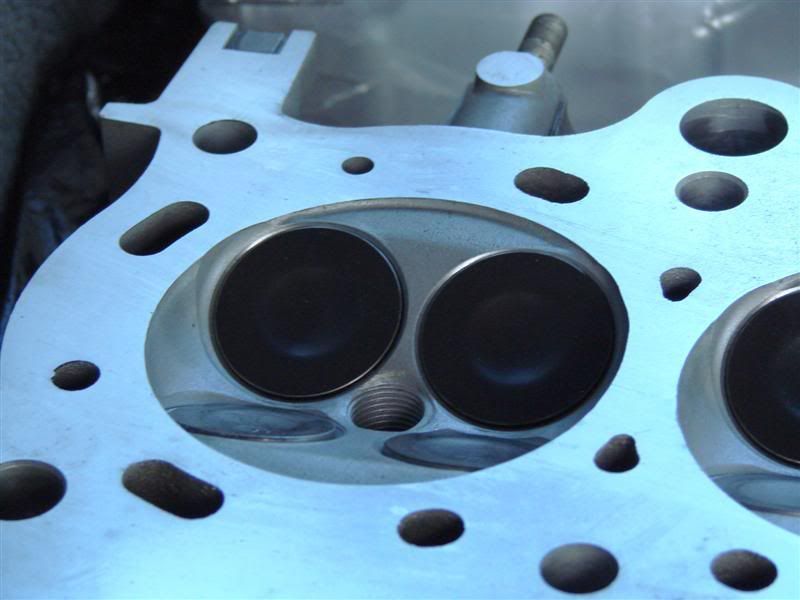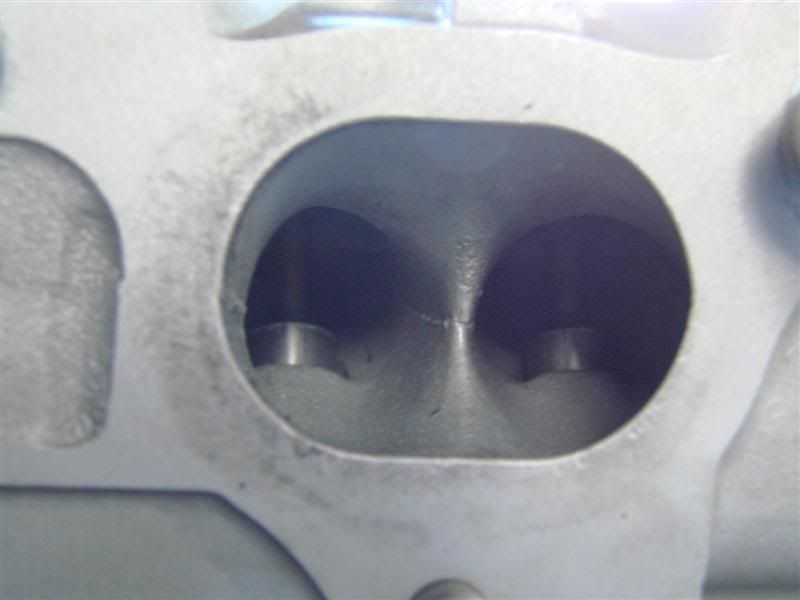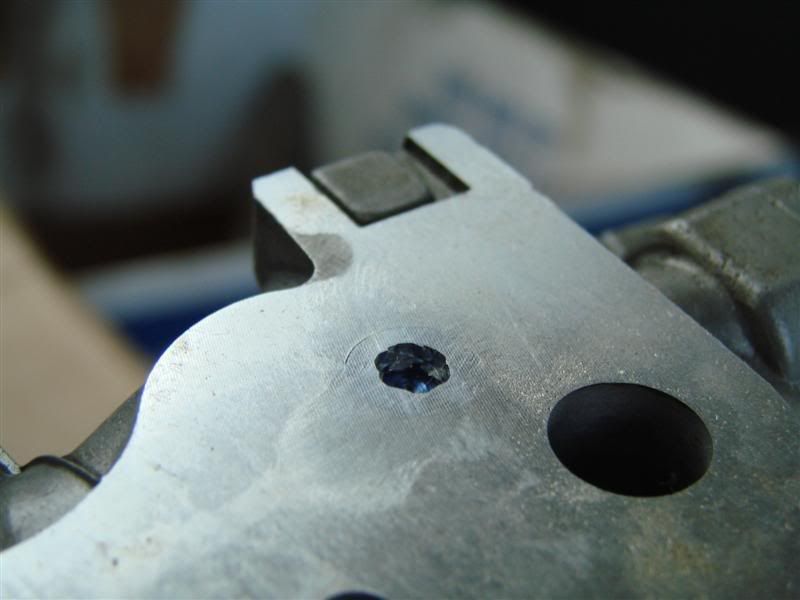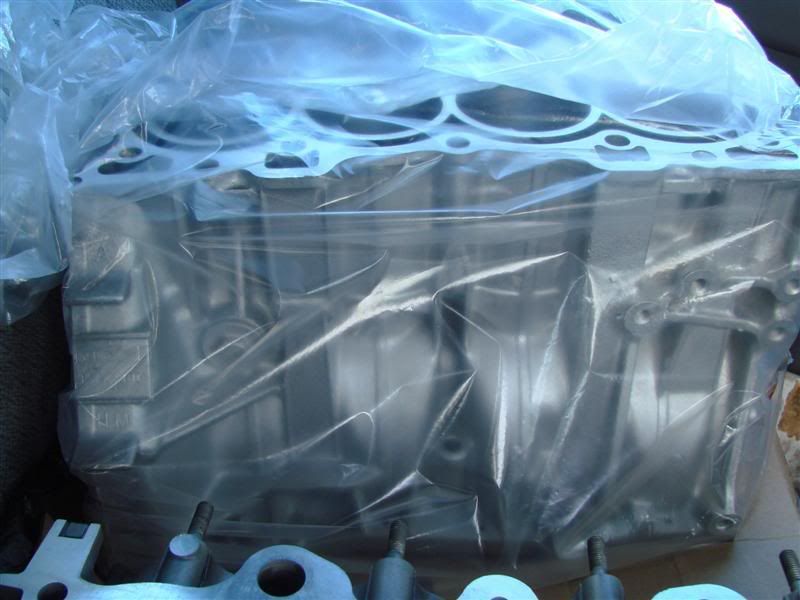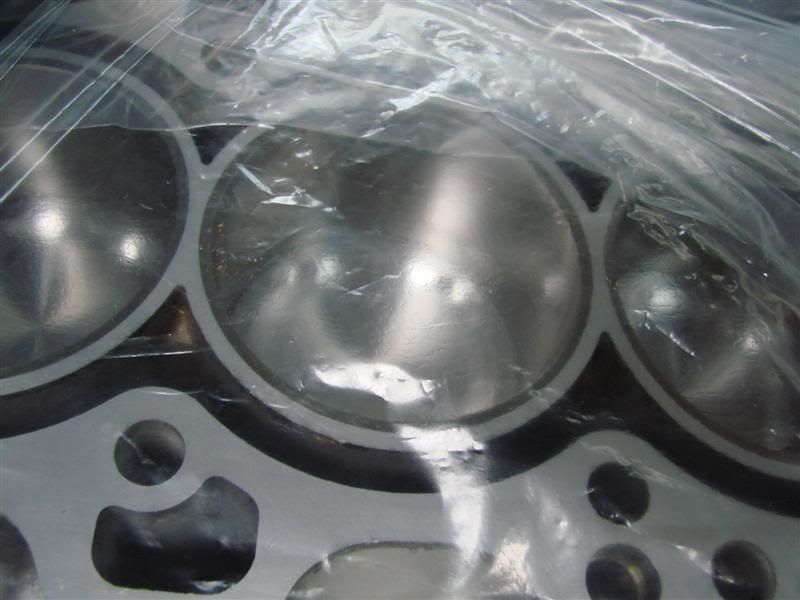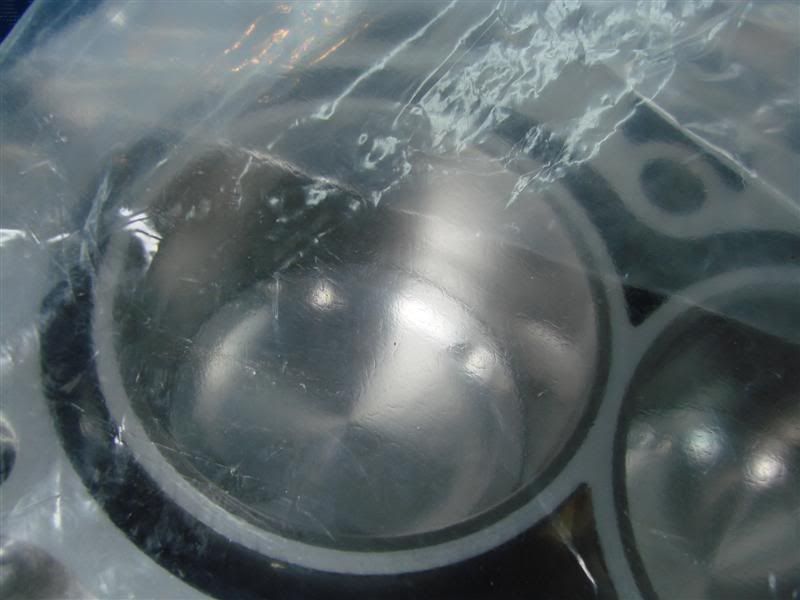 Set up:
New motor set up:
B18B1 block bored/honed 81.5mm w/ iron ductile sleeve insert
Wiseco pistons 8.5:1 c/r 81.5mm
Eagle Rods with ARP 2000 rod bolts
micropolished crank
ACL bearings (main, rod, thrust washers)
new oil pump, water pump, timing belt, etc
ARP Headstuds
GE LS Vtec kit
Head:
B16A head
new valve guides and seals
3 angle valve job
blox dual valve springs/titanium retainers
GSR cams
skunk2 cam gears
Hopefully gonna get it swapped in soon because i need a car to use for school and work (been borrowing my dad's beater for the past month)
Looking to make about 400whp on this set up and some 11 second slips.
UPDATE:
Took off turbo kit off. Planning on dropping the motor this weekend, then clean up engine bay and do a slight wire tuck.
Pics: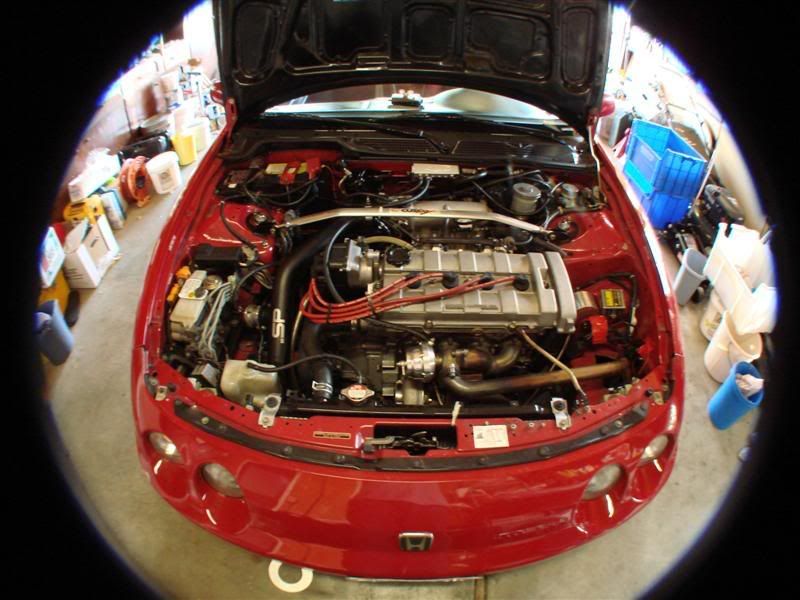 minus turbo kit =(
sitting in a box
UPDATE 3/8/07
Took out the motor last night. Pretty quick and no complications that I ran into. Need to clean up the engine bay though. Used some simple green and some brake cleaner, but it still doesn't look immaculate. Any ideas on what to use?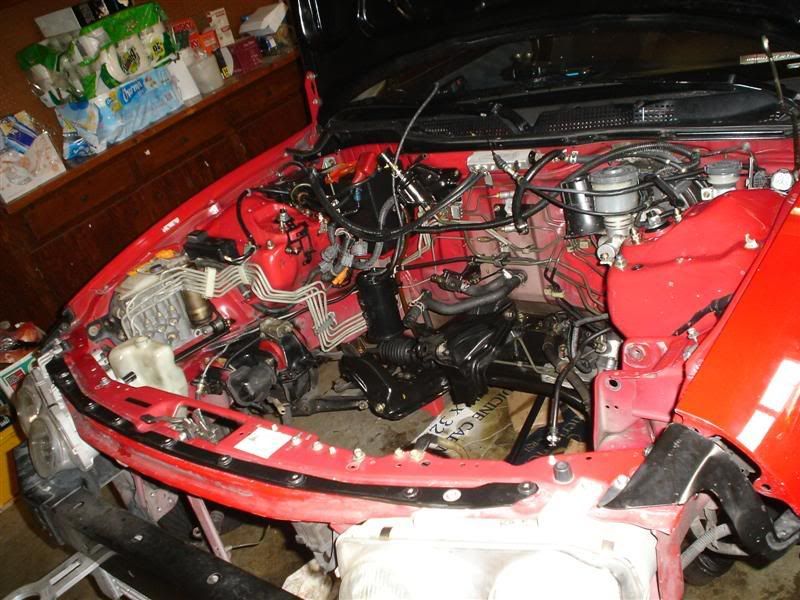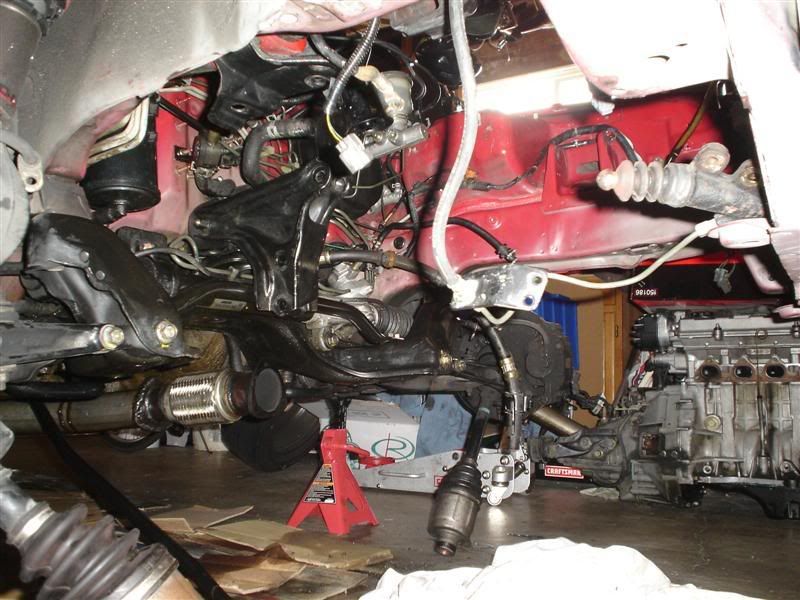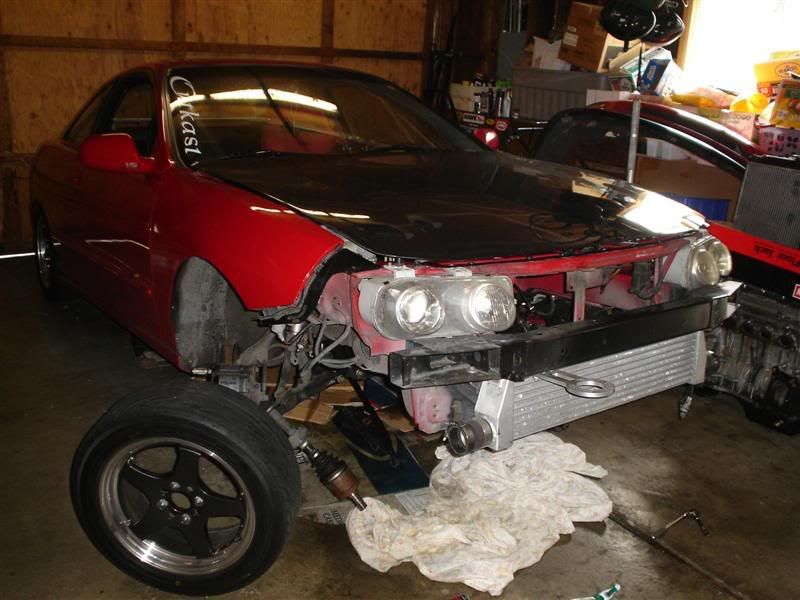 and RIP to the LS