Discussion Starter
·
#1
·
The Pavilion has been reserved and were set!
When:
July 11th, 2010; Park opens at 8am
Where:
Seneca Creek State Park, Gaithersburg, MD
Directions and Other Information can be found at the following website.
Seneca Creek State Park
BUCK PAVILIoN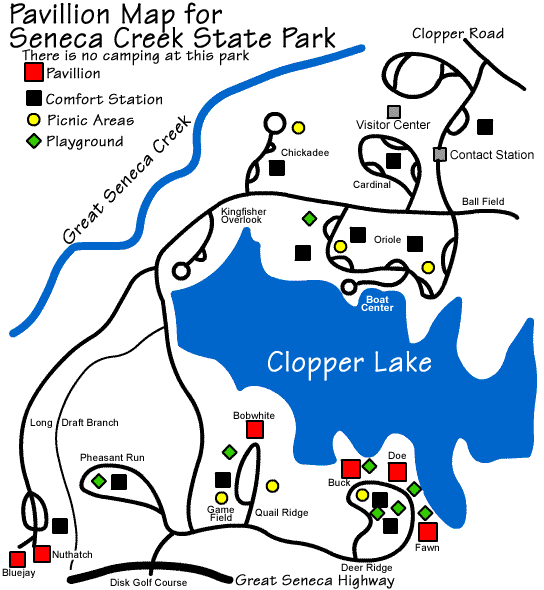 Admission Fees:
For Maryland Residents $2.00 at gates.
For Non-Maryland Residents $3.00 at gates.
What to Bring?
There will be a field close to the pavilion where we are able to pretty much do what we want. So bring and sports equipment you want.
What about food?!?!
We need people to help contribute to make this a successful, and filling cookout! .. PS We have a liquor liscense for the day, so bring as much as you want so we dont have to do another beer run like last year
Were getting a Running List of whos attending.. So whos in?!
ATTENDING -
LostSuperSonic
paller
BrokeDC2
jdmspekoholic
MystralHawk
gsrimport23
xXfallout
Khanster786
--Crash--
foodmonster69
A_red_integra
gofastgokart99
chelsea
95GSRnj
Maybes -
Kablookie
ilovemygsr13
shoot-to-thrill
Turbols
BlackedOutTeg
hondahead_dave
carbonDC2
slammednslowls
********** IMPORTANT INFO **********
Seneca Creek State Park Hours of Operation: 8:00 AM - Sunset.
No Pets Allowed.
No Excessively Loud Music.
No Burnouts.
No Revving.
No Acting like complete jackasses from Honda tech
Play Nice or we get kicked out.