Discussion Starter
•
#1
•
** All info as of 4/11/07**
I decided to move the thread into the neighboring state's local forums. I do not want to create and problems with any mods or anything, so this was the best solution.
COME oNE COME ALL!!!!!!!
This is open to all that want to come! It's right in the middle of NJ so anyone from MD, PA, DE, NY and CT could even come. I figured this is easier rather than going into each specific state and posting.
Ok guys, as many of you know, 89Stoner will be MOST LIKELY losing his license on May 1st. I want to arrange one last meet before this date, so we can all get together and have fun.
Date: April 22nd (tentative)
Place: Colonial Park - same park as Honda Tech meet
Time: lets say noon everyone meets up for pictures and Kickball game starts at 2pm.
Activities: Extreme Kickball game!!! (yes, with the original red ball that goes "ping!" when you kick it)
Perhaps a BBQ after the game if anyone is interested. EDIT: Please post if you are interested in the meet, AND if you are interested in the BBQ. I don't know what would work best... I guess I will count how many people are interested in the BBQ and determine what I need to get, and charge like $2 a person if you eat. Or, we can arrange that everyone brings their own stuff and I can set up a cooler for everything.
Also, we can go for a little cruise afterwards, but I will warn you the cops WILL pull you over for even a license plate in your windshield instead of on the front. This isn't Newark where they have real crime to deal with. They will pull you over for the pettiest BS. AKA: BEHAVE!
Here is a link to the park's website
What I can do is have everyone meet me at the shop rite at the intersection of Route 206 and Amwell Road in Hillsborough at 11:30 am. To mapquest this destination, look for Route 206 & Amwell Road, Hillsborough, NJ 08844. For those that will be coming later, do a mapquest for 150 Mettlers Rd Somerset, NJ 08873, US.
Map of park grounds
I am going to post ground rules. These are the same rules that Pearl posted on HT for his meet. While I would hope, I shouldn't have to post these, even at the HT meet someone in an IS300 did a 5 minute long burn out while leaving. It's unnecessary.
GROUND RULES
I'm not going to tolerate the bs that happens at other meets. The Ben Franklin Bridge Meet was a disgrace. If you cannot act like an adult than DO NOT come to this meet. The police station is down the road, and Somerset cops are not the friendliest in the area. ( BELIEVE ME I KNOW!!!) This is a great spot to have a meet, I don't want any ass-clowns ruining this spot. If you can do that, then read the following:
NO REVVING
NO HITTING VTAK YO!
NO BOV (or simulators for that matter, get over it, you are already gay if you have one)
NO BURNOUTS
NO RACING
***If we hear any of that, you will lose your BOV, vtaks for the month, or tires on the spot ***
This is a FAMILY PARK with little kids around at all times. Lets not set a bad example in front of them.
Beer is not allowed in the park, so it will not be at our BBQ.
with all that said, DoN'T BE A JACKASS.
I am really looking forward to this meet. I haven't played kickball in years and I think it will be a great way to all have fun! If a lot of people don't want to play kickball (for some un-godly reason) there are other options, such as mini golf at the park, paddle boats at the park which are gay, and a canoe and kayak rental place down the road.Depending on how many people we get interested in this meet, I may bring name tags for everyone to write their user-name and real name on.
I guess you can start spreading the word.... other clubs are welcome, but if anyone acts like a ****ing fool I will just start killing people... You have been warned.
EDIT: I stopped by to take these with my cell phone today:
I stopped at the park and took pictures after work today:
We can either play at the ball field as long as there isn't a game going on: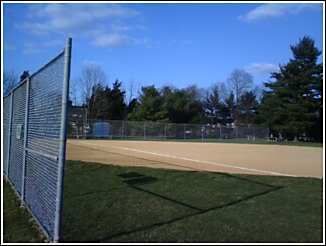 Or we can just play in this field which is huge and right by the picnic tables and BBQ grills.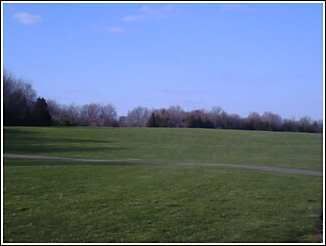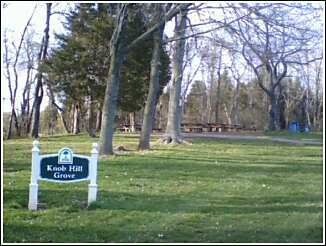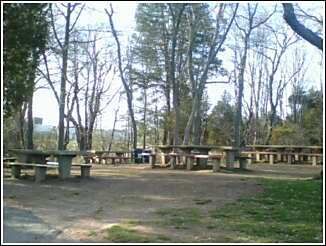 Sorry, the pictures aren't great. I took them with my phone.
As you can see, I think the field would work perfect. There is a huge parking lot within sight of the picnic area and field. And we will not have to relocate to have the kickball game.
Lets get this list going!!!!
1.) Chickwithastick- Trish
2.) 89stoner-- mike
3.) 96teggy088 - sean
4.) Monaco - Mariop.s...WOOOO!!!
5.) Rickeo- Chris (tentative)
6.) integra07060- Quan
7.) speedooo- HT person I dont know their real name
8.) Shore96teg- Mike (he didn't say so, but I will make him go)
9.) 91acurainteg- Matt
10.) orangebarius- Barry (tentative)
11.) Dryice- Chris (tentative)
12.) integrasarebest - fo sho
13.) integra94lsb