Well I have always wanted to start a build thread soooo here it goes!
Living in the PNW of the U.S.A., I have always been interested in cars. Originally I had an 06 Toyota Tacoma from the ages 15-17. Ever since I started driving, I have always driven a manual because it came naturally to me and mostly "because racecar". I bought my 01 LS when I was 17 and I am now 20 as I start this. I mainly picked the teg because it only had 45k for mileage and it was bone stock and my parents wouldn't let me buy anything over 50k. As of now, it's at 99k miles and at 230whp and 208tq.
Engine
DC5 K20A
K tuned 2.5" Header
K tuned fuel rail and FPR
Hasports stiffest k swap mounts
Stage 2 Clutch Masters Clutch
Lightweight Clutch Masters flywheel
ARP Head studs
Aem Infinity 506
Handling
Tein Street Advanced coilovers
Skunk2 Camber Kits
ASR subframe brace
USDM rear ITR sway bar
ITR Front Strut Bar
Enkei92 15x7 with Dunlop Direzza Star Spec 2s 205/50/15 tires
Mini cooper big brake set up with stop tech performance pads (Only upgraded the front)
Mostly gutted interior
AC delete
PS delete
Rear wiper delete
Antenna delete
Battery relocation
Autopower Race Roll Bar
Misc
ITR front lip rep
Top1 Motors Half Diffuser
K-tuned billet shifter
Type R Carbon Fiber wing
Benen Rear tow hook (Actually works)
Wink mirror
Ebay clear corners
DDM HIDs
Corbeau Forza Sport FIA approved seats
Corbeau 5pt camlock harnesses
Sparco 323 steering wheel
Sparco 92-95 civic hub adapter
NRG Gen 1.0 quick release
35% Tint
How it started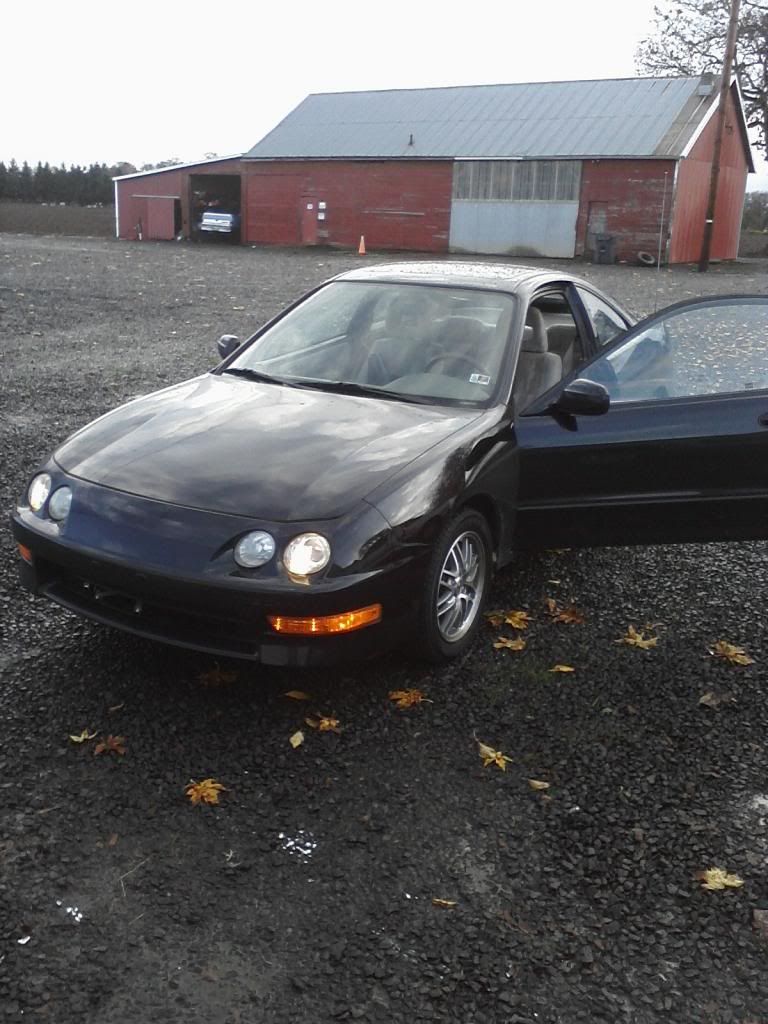 How she sits now
With a few car friends from a shoot a few months ago
My favorite action picture of it when it snowed
With my buddy and his turbo MR2
The security guard at the mall didn't like me taking pictures on the property...OOPS!
This will be a slow build but I will do my best to keep everyone updated!!!!!