Hi everybody! This is my first Integra and first car I am Building a car with my own two hands. I bought my car just under a year ago in So. Cal while i was stationed out there with the Navy. Now that im out and back home in FLA its time to get down to buisness. I will have a lot of questions along the way and any comments and opinions are welcomed.
Here's some pics of what she used to look like
And what she looks like now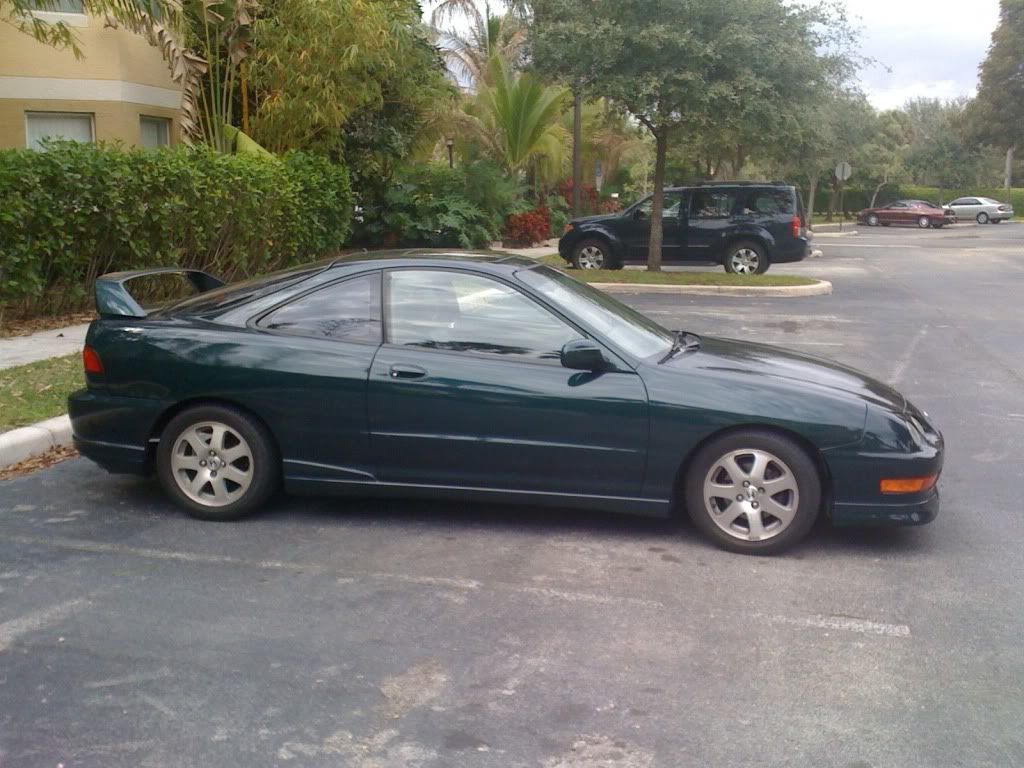 She came with a '98 front end with '98 side mirriors, 98 tails and S2K ant. DC 4-1 header, injen intake and twin loop Janspeed muffler. As well as a Wings West lip kit.
Since I got her I've put in a new Pioneer head unit, Treo 10" sub, bought a set of SI wheels and i have taken out the interior to paint it black, buying two black GSR seats (thanks Brian) and a '98 rear bumper.
I am terrible at spelling so apologize up front for any errors =/