hey guys been a member on this site for a lil while but haven't really gotten to post much, been working on a rhd converted dc2 and these are a few of the pics from the process lmk your feedback both pos/neg.
heres a few pics of the process as I lost many pictures on a phone I lost a while back, anyways enjoy...
feedback >positive/negative welcomed
so after being painted it sat for over 2 and a half years as I got married and got blessed with a kid of my own lol important stuff been keeping me from really putting in work on this but this past three months have been of endless nights as im picky and nothing gets done if it aint done right...
here's the build sheet so far
1995 Acura Integra Special Edition RHD converted
Engine/Drivetrain:
USDM B18C5 right from dealer a little over 3k miles so far. (Miles ran by PO before I got ahold of the swap)
USDM B18C5 valve cover
Skunk2 Intake Manifold. (First Gen)
JDM B18CR throttle body
PSWD JDM carbon fiber Power Chamber air intake
PSWD JDM carbon fiber spark plug cover
Venom 440cc fuel injectors
AEM Fuel Pressure Regulator
AEM Fuel Rail
AEM True Time cam gears
AEM True Time Alternator pulley
Mugen low temperature thermostat
Mugen rad fan switch
Samco Sport black silicone radiator hoses
Innovative Billet Motor Mounts Kit (75a Bushing)
JDM CTR LSD tranny with Ls 5th
Competition Clutch Ultra lightweight flywheel
Stage 1.5 Competition Clutch gravity clutch kit
Exhaust/Engine management:
GReddy full exhaust system
Random technology hi-flow cat
Spoon chipped p28
Engine Bay:
Engine bay shave & respray
Proportional valve custom relocation
Fully tucked OEM headlight harness
Fully tucked OEM engine harness
ABS delete
Power steering delete
Cruise Control delete
Custom windshield fluid reservoir
NRG OEM hood dampners
Suspension:
D2 36 way adjustable one piece coilovers
Energy Suspension Master bushing kit
Skunk2 front camber kit
Ingalls rear camber kit
PSWD JDM 3 point strut bar
PSWD JDM 2 point strut bar
A&J racing c-pillar bar
A&J racing trunk bar
JDM ITR 25mm front sway bar
JDM ITR 23mm rear sway bar
ASR subframe brace
New wheel bearings all 4 corners
Brakes:
USDM ITR 32mm 5 lug conversion
Brand new custom made copper brake lines
Rotora slotted front rotors
Brembo rear rotors
Hawk brake pads all 4 corners
SS braided Goodridge brake lines
Wheels/Tires:
JDM ITR 16" gunmetal wheels
Dunlop Direzzas-205/45R16
Interior:
USDM LHD 1995 Obd1 full wiring harness
Brand new RHD black molded carpet
JDM RHD ITR full conversion
JDM ITR cluster
JDM ITR clock
PSWD JDM ITR style shift boot
RHD carbon faux trim
JDM ITR shift knob
B&M 45075 Precision Sport Shifter
RHD carbon faux window switches
NRG slim quick release
JDM MOMO steering wheel hub
JDM MOMO Race steering wheel(with functional horn)
JDM ITR Honda access optional pedals set
JDM ITR Honda access optional floor mats
JDM ITR E-brake handle
JDM ITR arm rest delete
JDM ITR Recaro SRDs in red
JDM ITR rear seat
Full interior instrument cluster amber LED conversion
LED dome light
Authentic Broadway rear view mirror
Painted black a & c-pillars
USDM ITR Upholstered black headliner
Music:
NX-602 Clarion navigation/DVD Headunit
Ipod nano
Rockford fosgate punch speakers all 4 corners
Rockford fosgate 400 amp
Alpine type E subwoofer box
Exterior:
Custom OEM ITR NHBP color code
JDM ITR non-HID front end conversion
JDM ITR front lip
JDM ITR OEM side markers
LED side markers lights
Quarter moldings shaved
Db rear door handles
98+ spec USDM ITR doors
98+ spec USDM ITR rear view mirrors
98+ spec USDM ITR rear bumper
98+ spec USDM ITR hatch
98+ spec USDM ITR rear spoiler
98+ spec USDM ITR rear garnish
98+ spec USDM ITR taillights
98+ spec USDM ITR roof skin
98+ spec USDM ITR side skirts
98+ spec OEM mud flaps all 4 corners
POR-15 underbody
Rust-O-leum undercoating underbody
Shaved antenna
OEM rear wiper delete
LED license plate lights
Built by Me not bought by mommy license plate frame
this is how it sat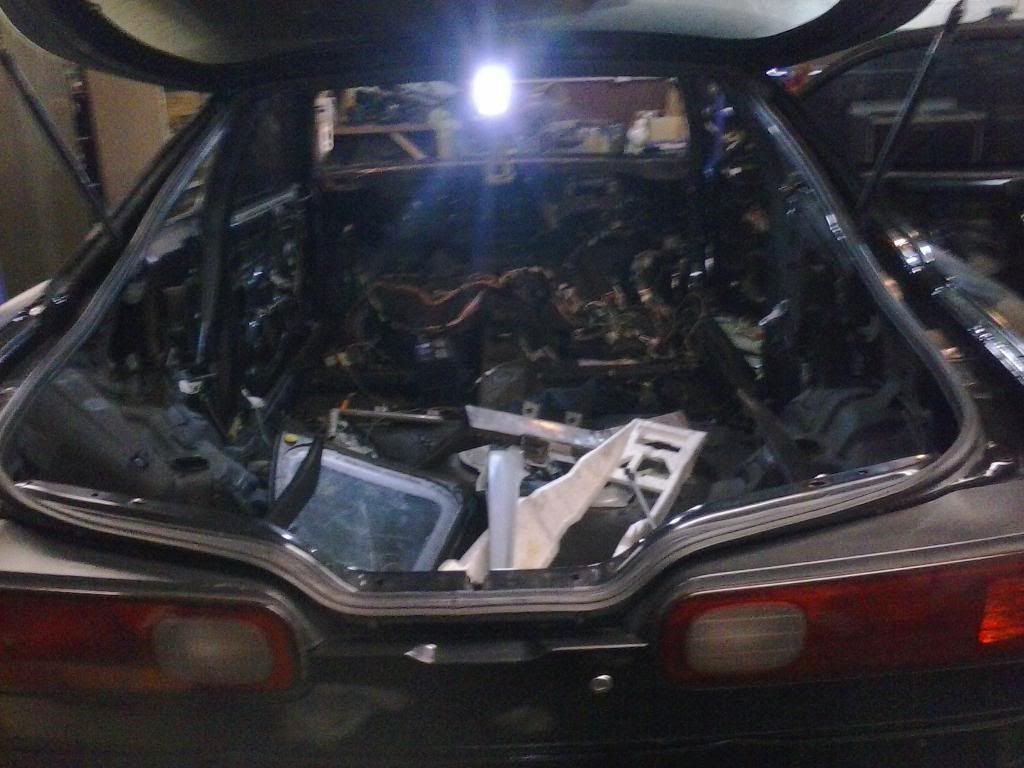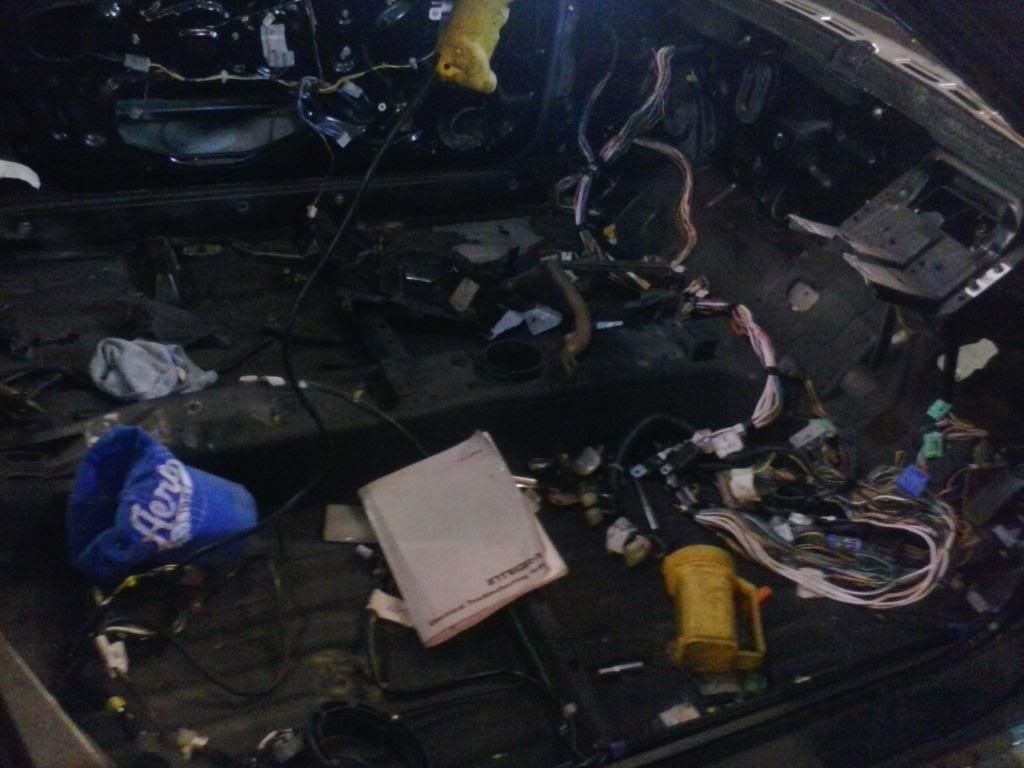 this is the main reason the car sat for so long as i got discouraged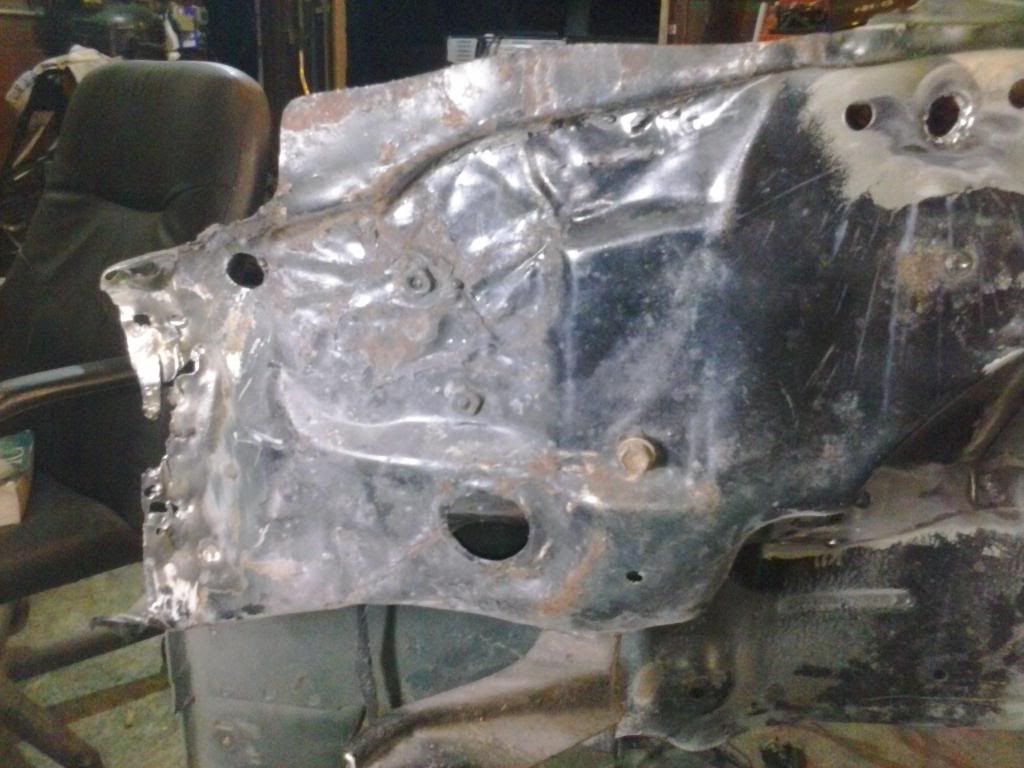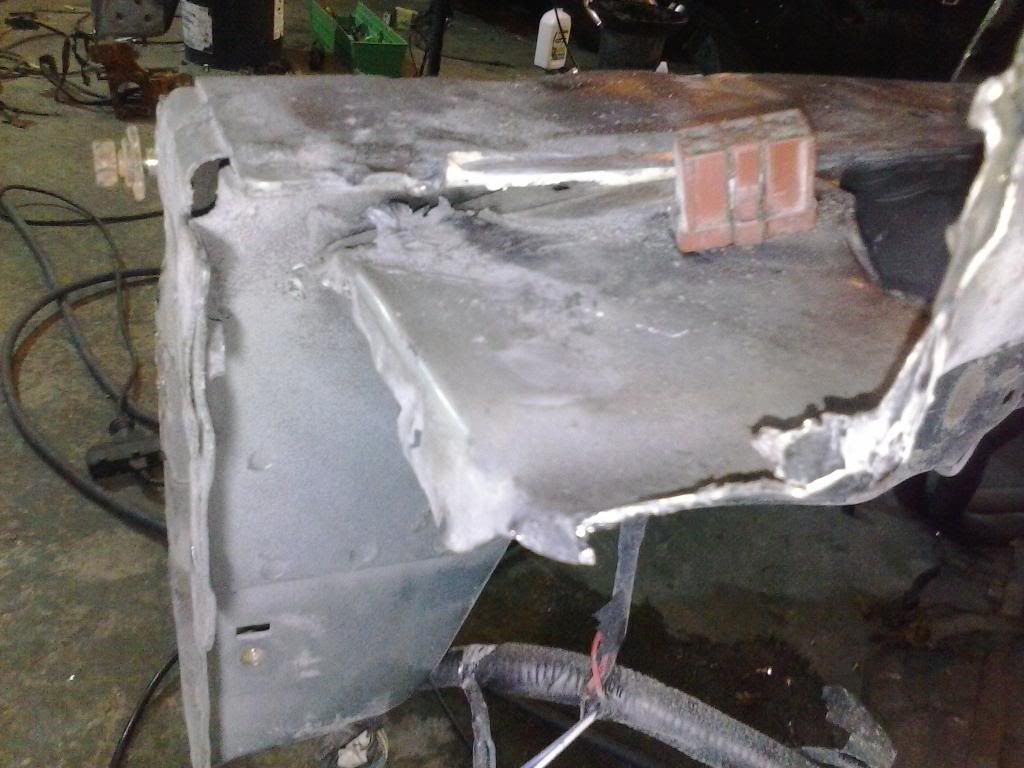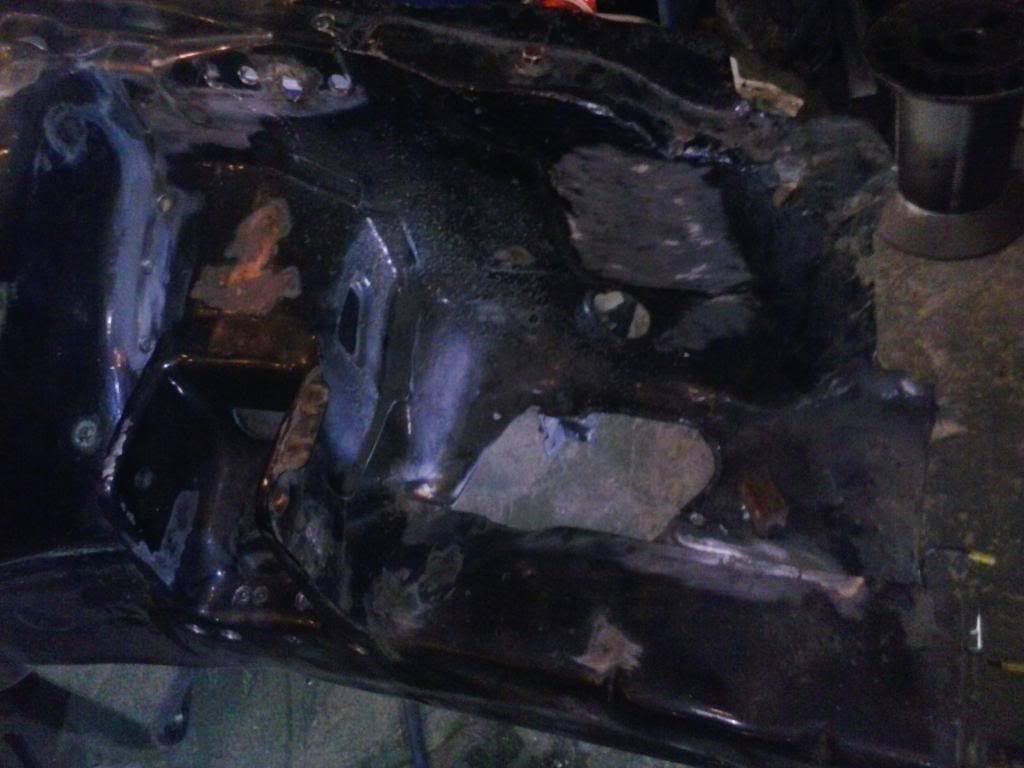 so i decided to fix this... NO BONDO!!!!!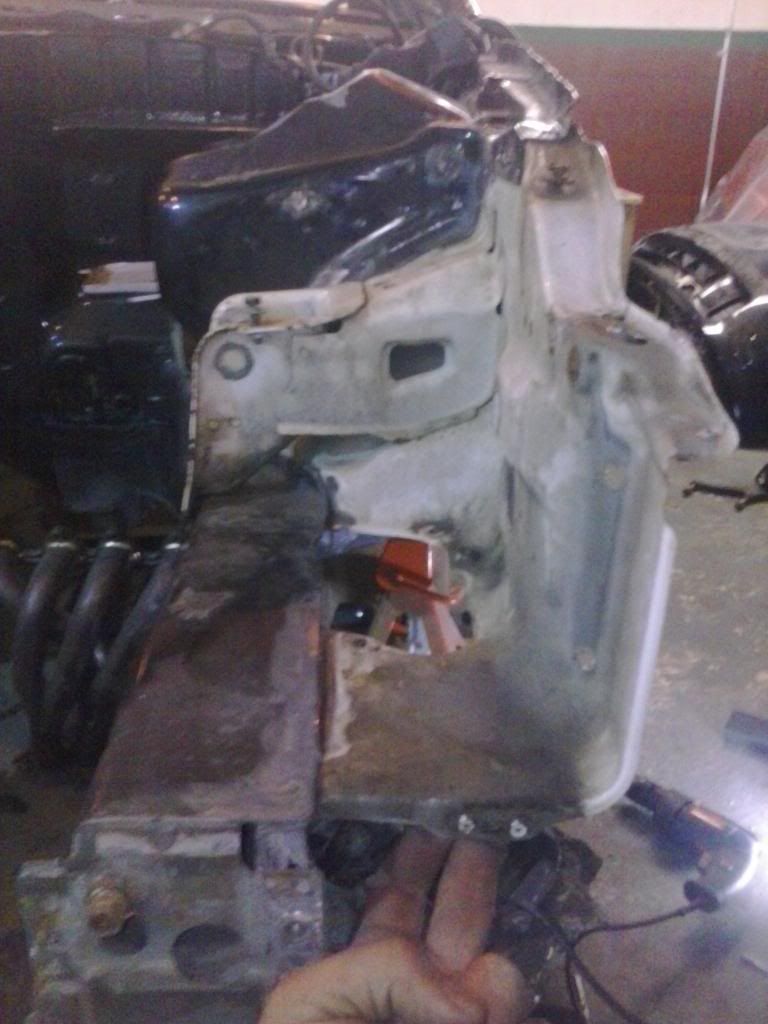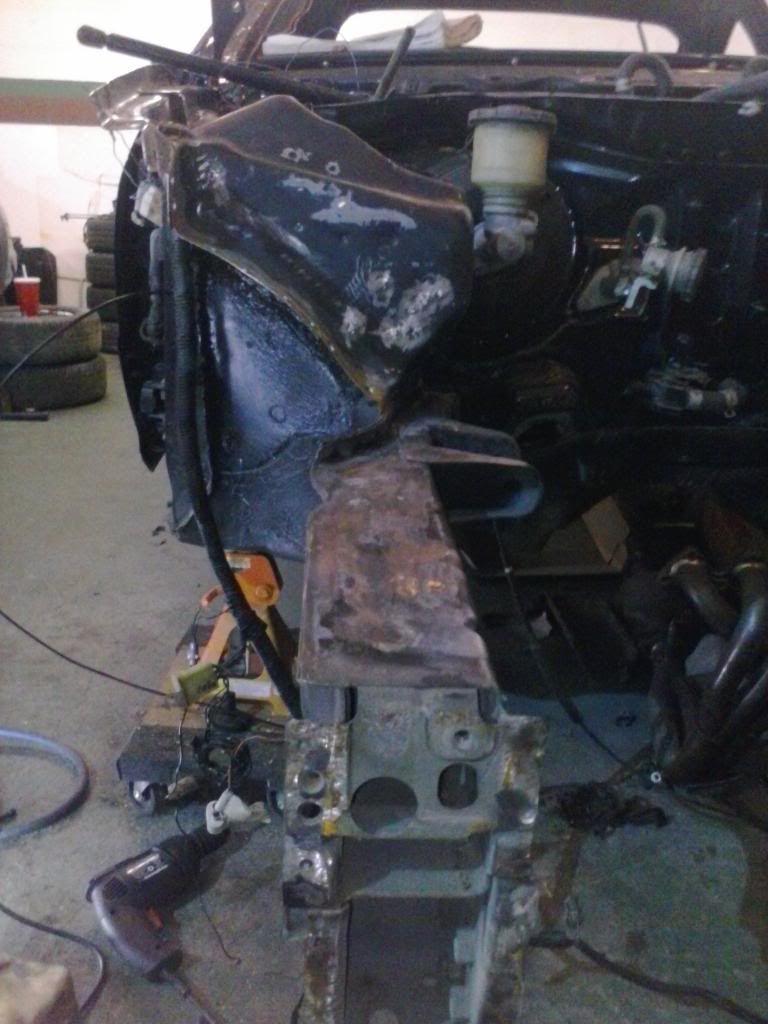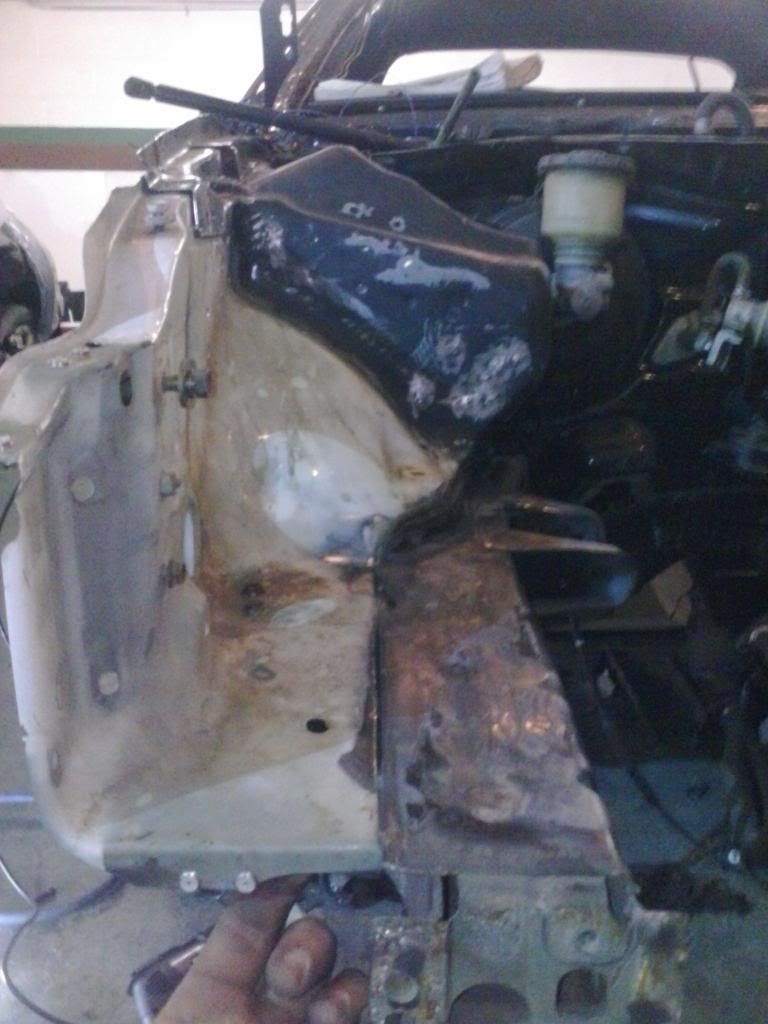 and off course the JDM rad support looked like it been on and of many different cars...
so it ended up looking like this lmao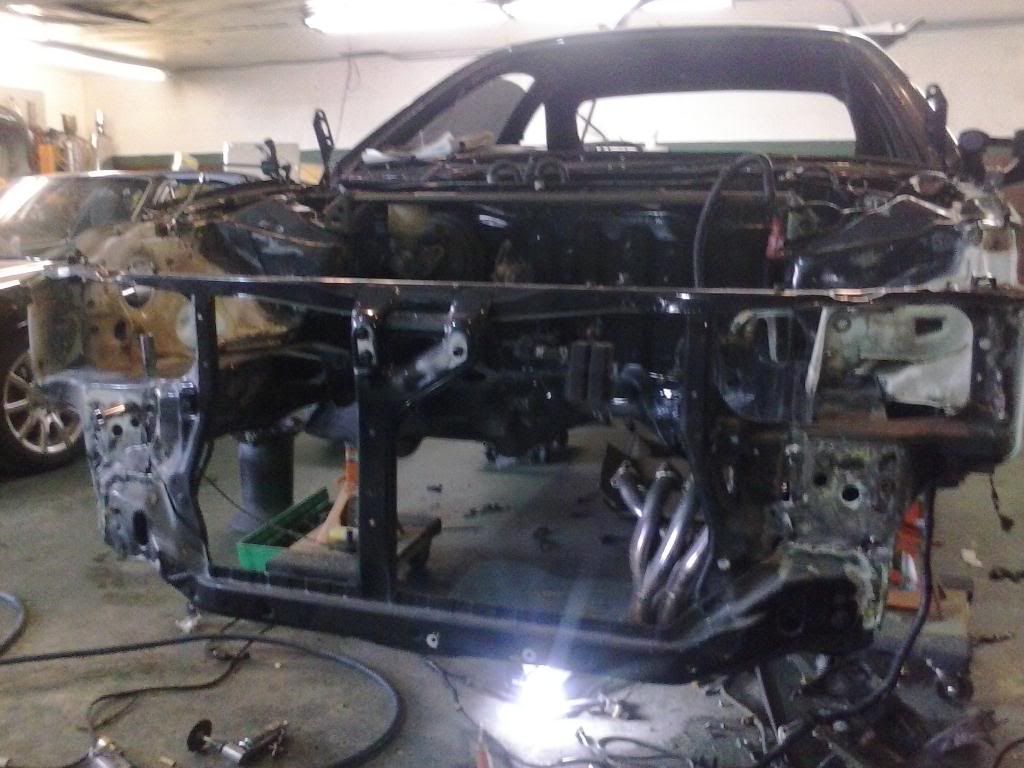 but I really disliked the idea of having a rad support all hacked up... so i hacked it even more...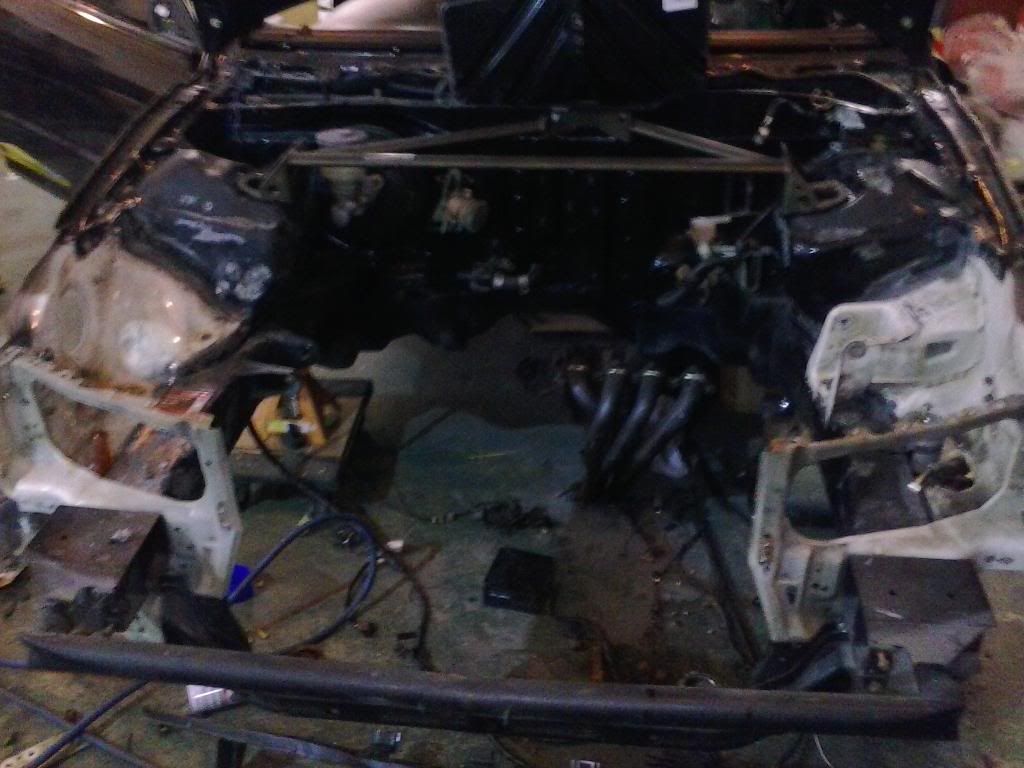 decided to take a usdm rad support and make me a nice jdm rad support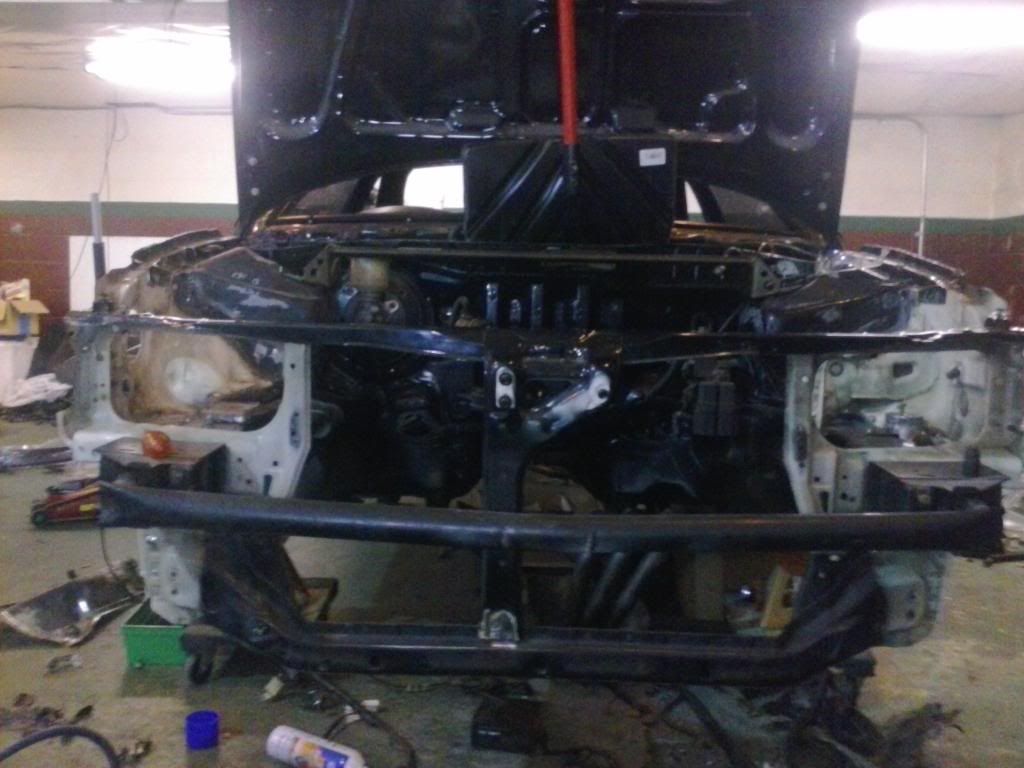 only then i managed to get the body lines lined up as close as OEM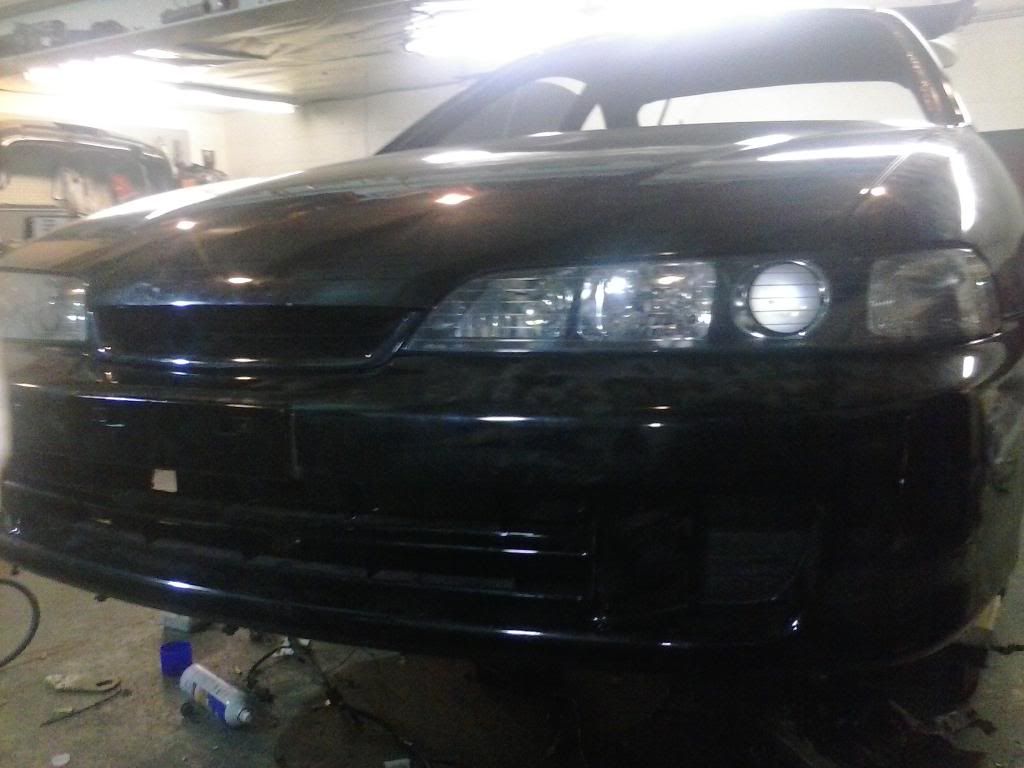 got everything lined up to start the welding process...
these were also added as they did not have them when i got this...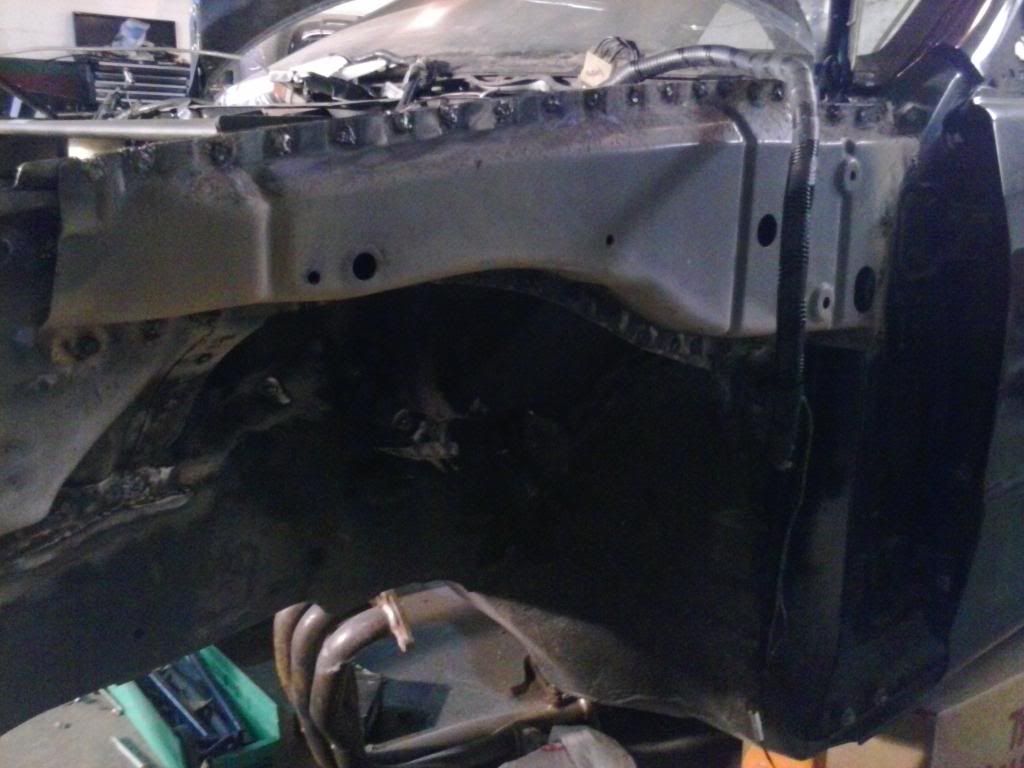 some seam sealer to seal the weld areas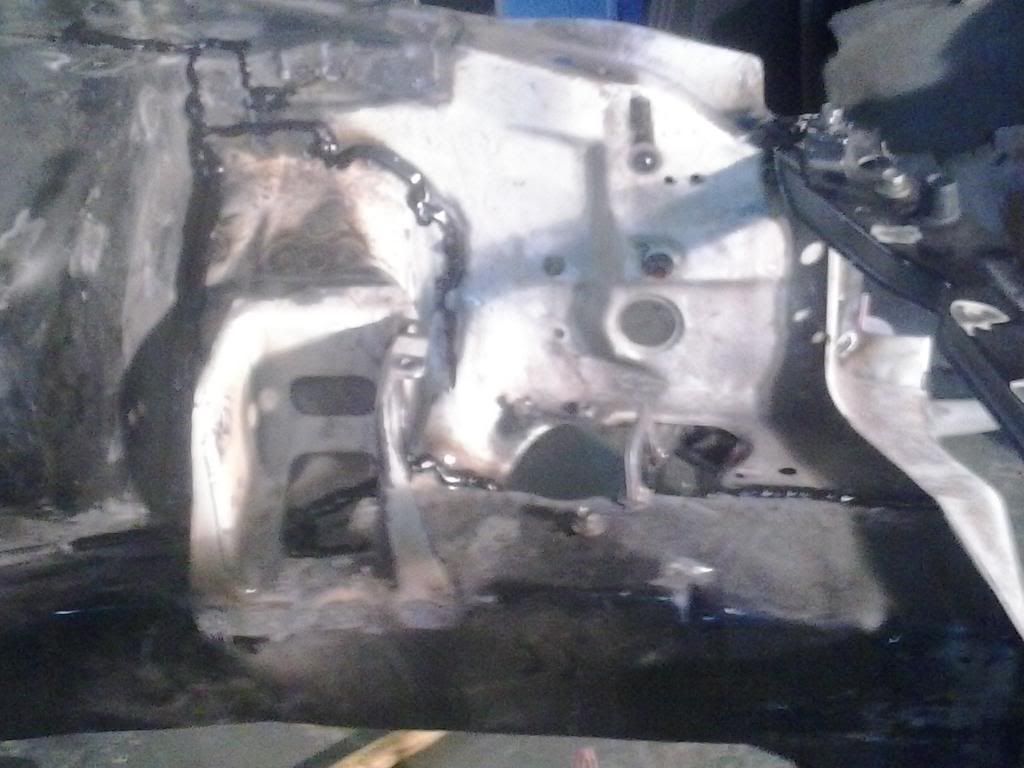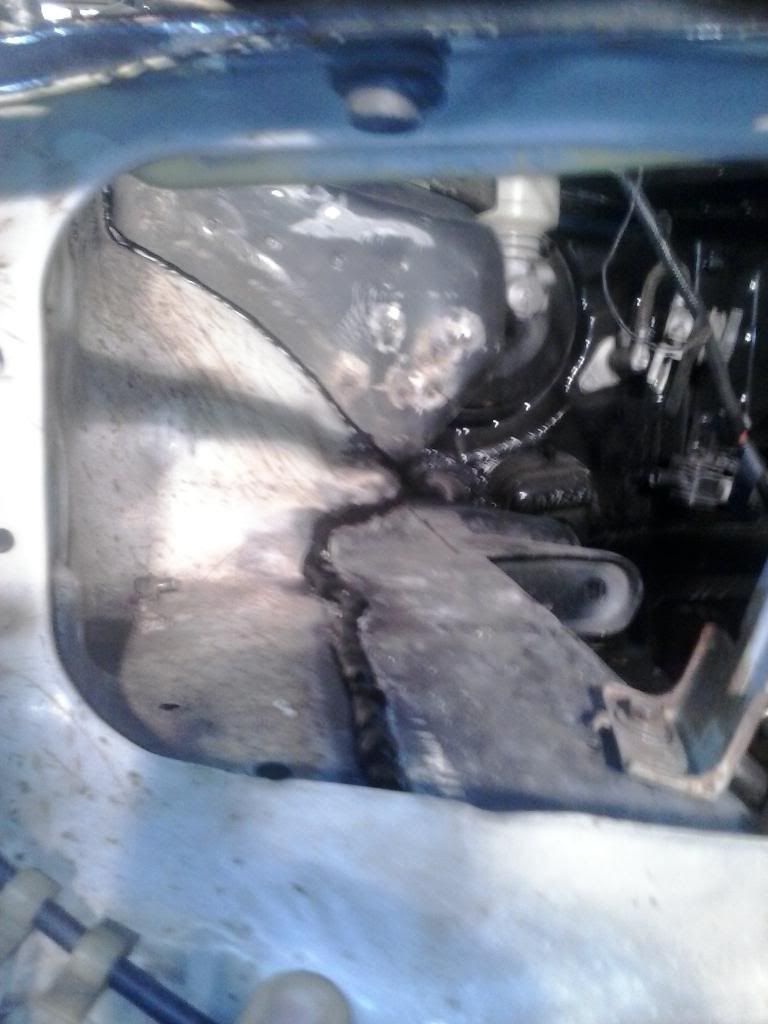 then the whole underbody got a POR-15 treatment to ensure rust stays away from my baby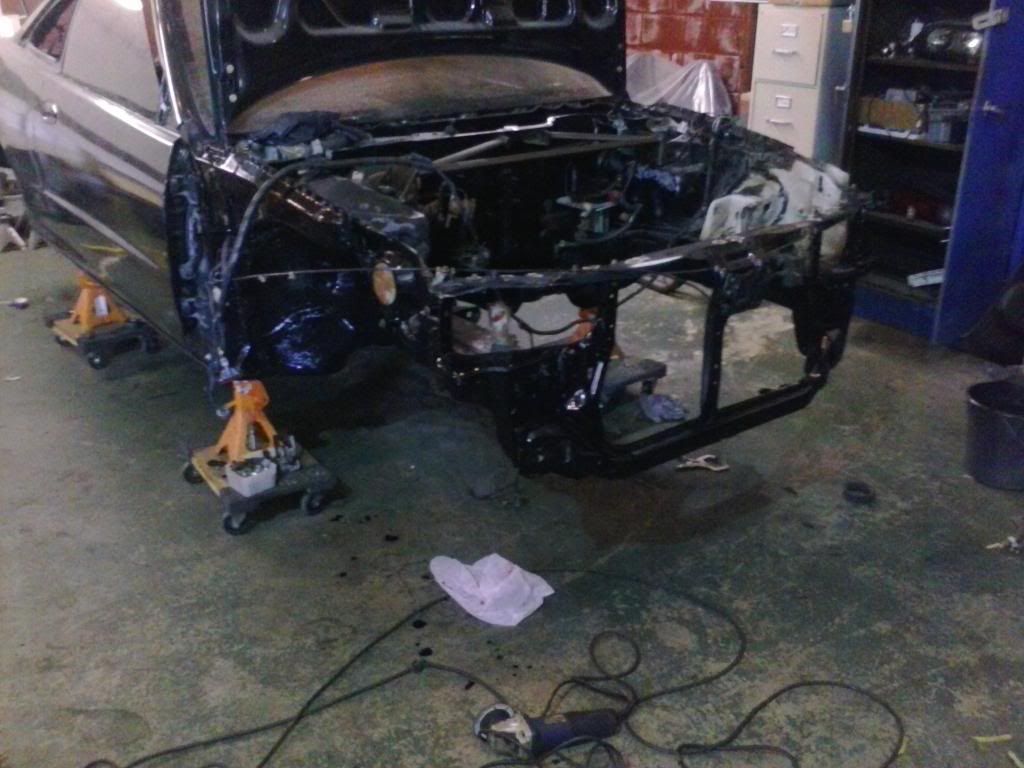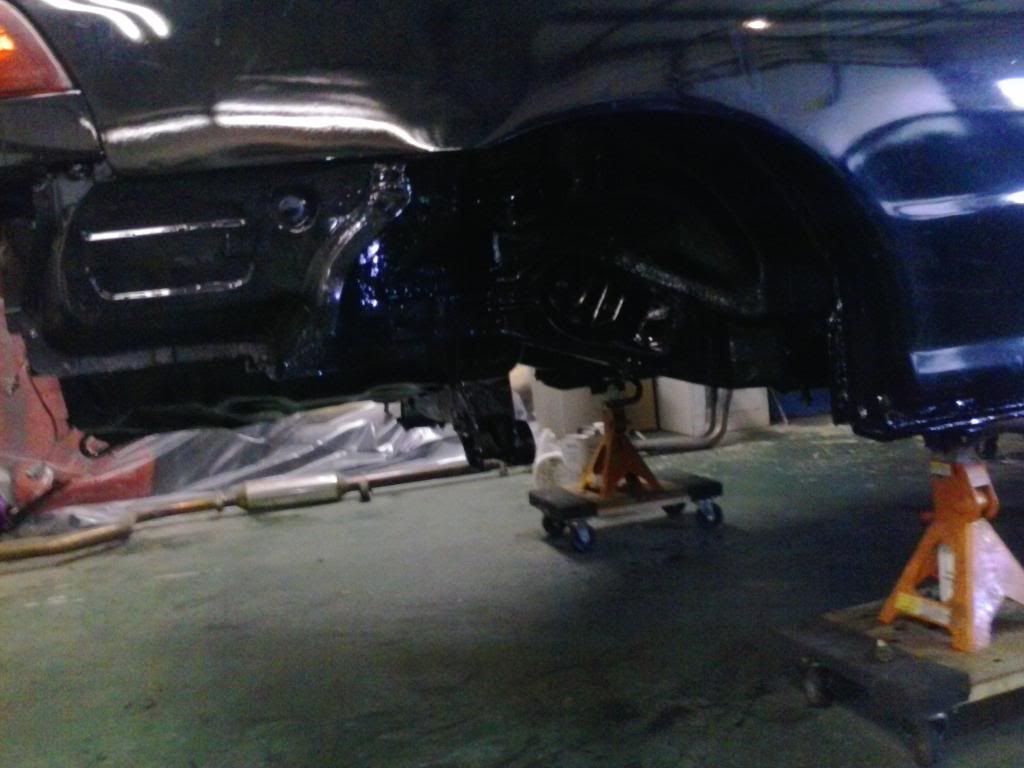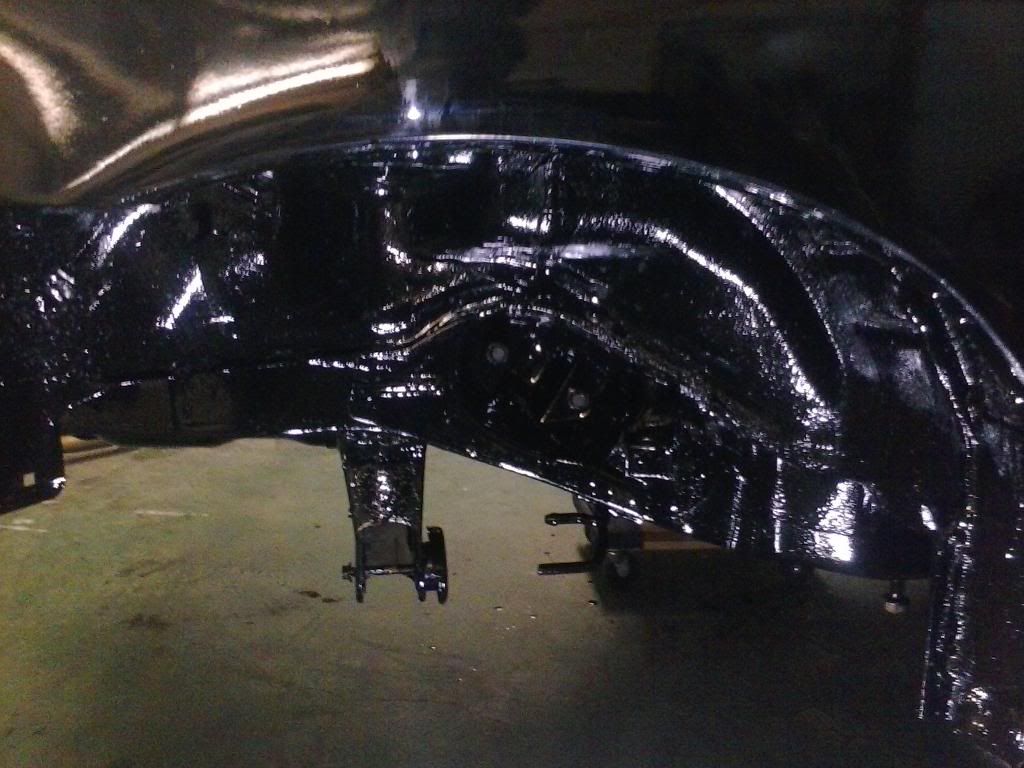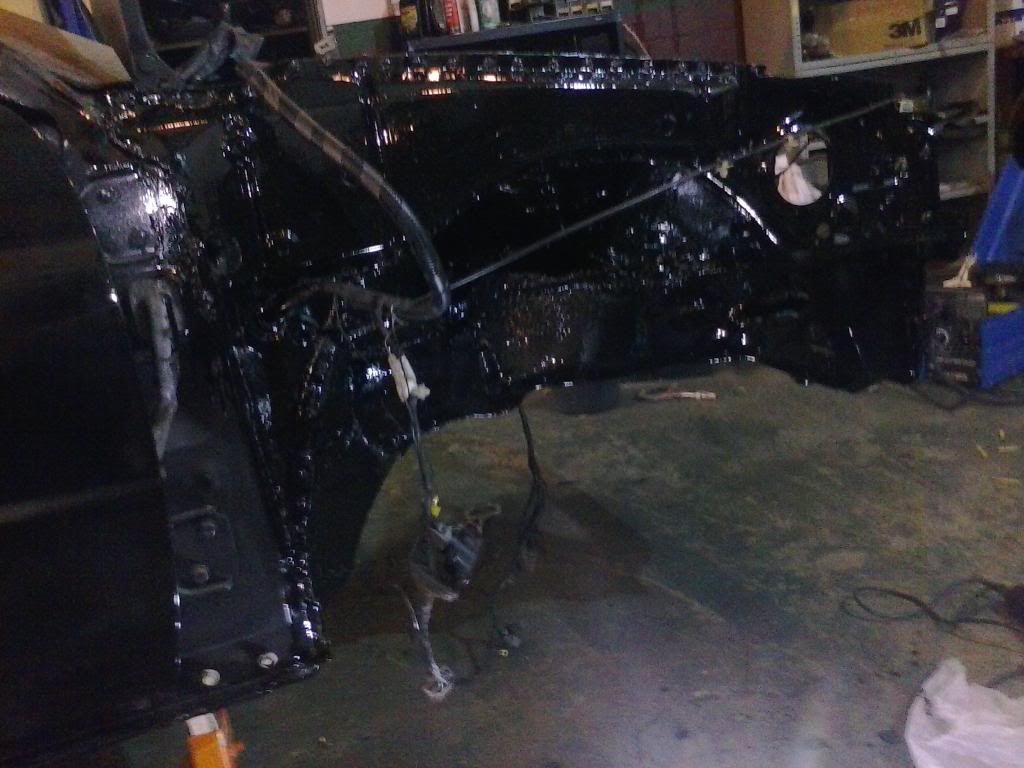 then undercoating to top it off and some suspension components