Well, I think its time I started an official log of my car. I get lazy and never take pictures when doing projects. I thought it might be a good idea to start documenting my car more. *If you don't want to read just look at the pictures
I'll be updating often since i have a few projects lined up! You'll just have to check back.
First of all, I've owned three Integras. I started with a 94 Thunder Gray Ls around the end of 2003. I didn't really mod it at all, being it was an automatic
I drove that around fro a few years until it was totaled in a rear ending. Good did come of this misfortune, in the form of an upgrade! A 99 SSBP Gsr!!!
I loved that car! I drove it for a bit and started modding it a little. It was stock until I added an ITR sway bar, DC 4-1 header, CAI and 2.5" exhaust. I was on a roll, until more **** came my way......I was driving on some curvy roads when, story short, my rear end broke loose and i was off the road and on my roof.
destruction here
Luckily I was fine and managed to get what I wanted from insurance. The week of my accident I was searching all over for another Integra. I didn't want any Integra though, it had to be SSBP>< I needed to finish the project I started with the first purple lady!
Weirdest thing was i found three?!?!?/1 one was riced with a body kit and expensive, the second was from a dealership and expensive but the last seemed to be promising.
So, I managed to test drive the third one and check it out. It was a 99 just like my first ssbp. Clean title , one owner and it had the same miles also, wha wha what? Talked the guy down due to various things that need to be replaced and ended up taking her home to begin the desticker, dericeify and general cleansing of other peoples stank. Heres the evolution to present..........all work done with my bare hands
this was AFTER the cleaning
nasty rims and funny exhaust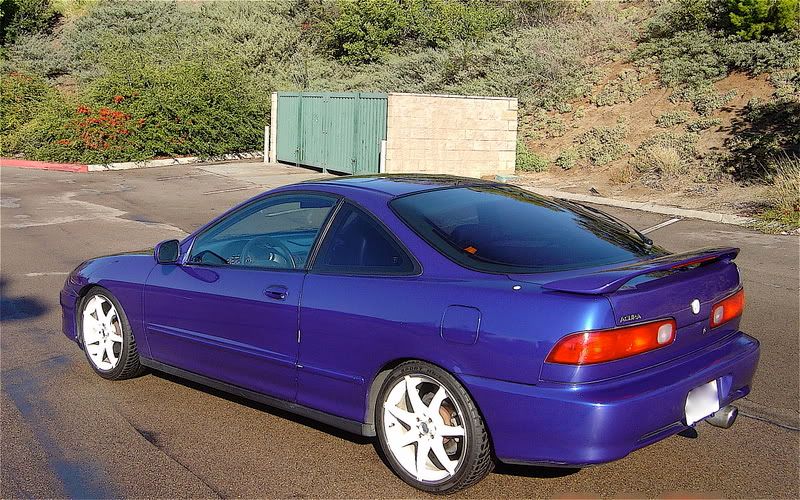 found some blades and a lip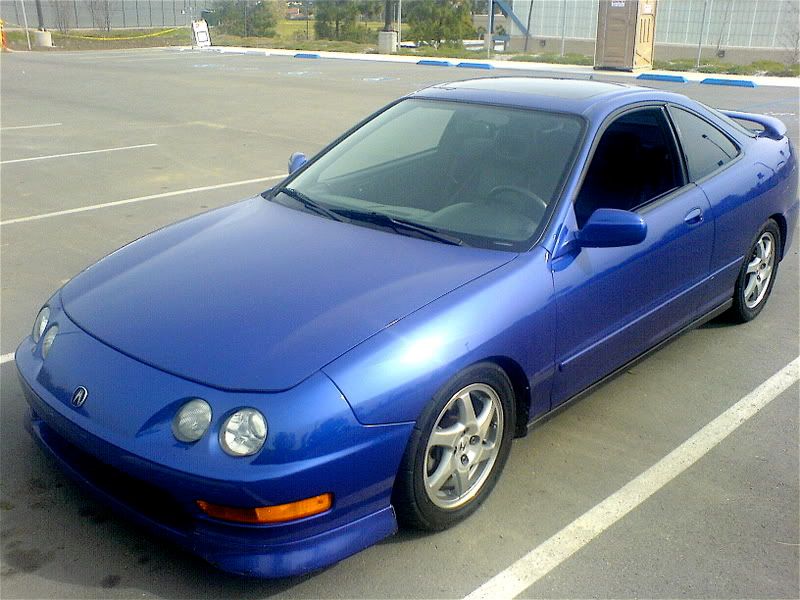 rear valences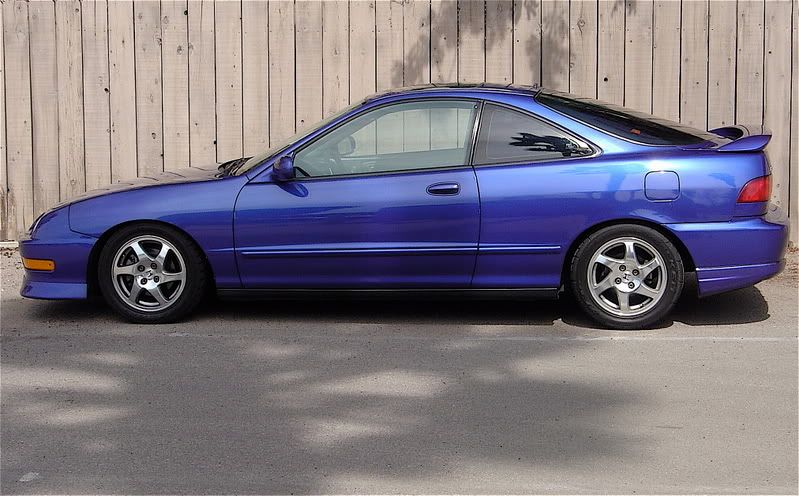 OBX twinloop