Discussion Starter
•
#1
•
I just upgraded my front brakes on my GSR to Legend GS dual piston calipers and Prelude VTEC 11.1" rotors.
The stock brakes on my GSR had been pretty lame for some time now (warped and squeaky), then last week the right side caliper started sticking and making the car pull to that side so I figured it was time to replace them. Since I had to get new calipers and rotors I said why not and went for it.
I have tons of pics so i'll just start posting and adding captions as i go.
Taking off the old stuff:
of course those screws are stipped out, aren't they always?
drill time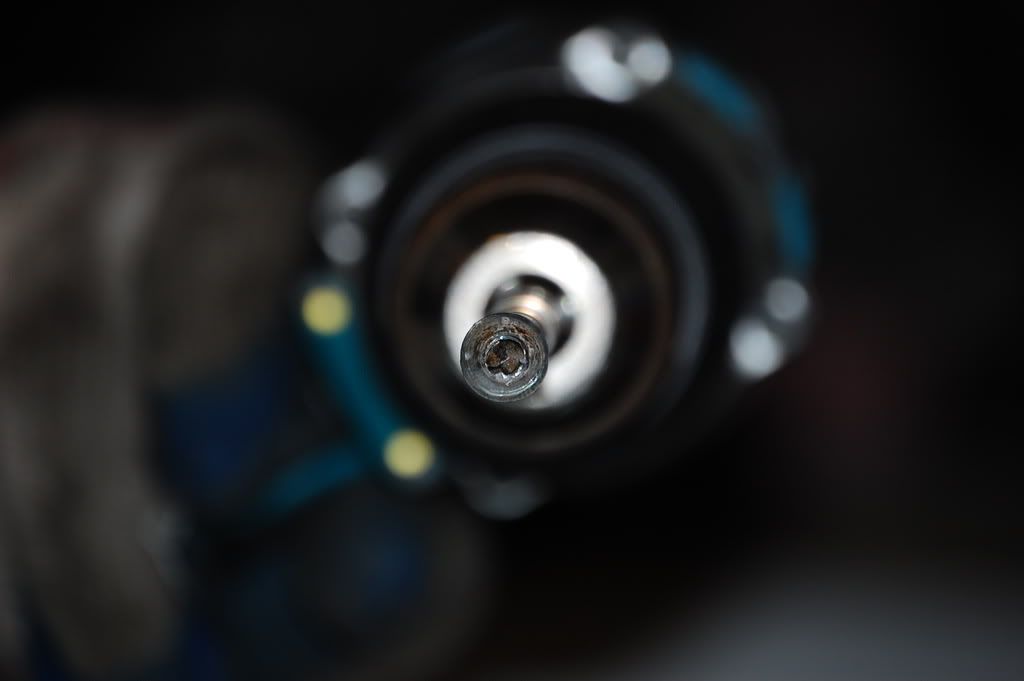 Got 'em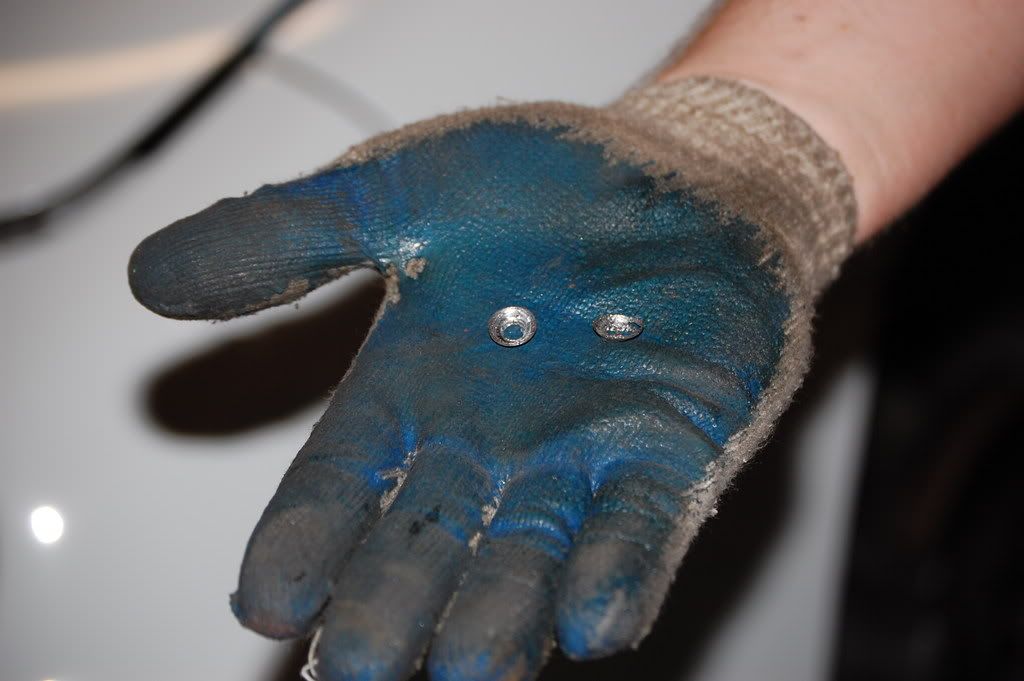 The floor after using the hammer to get the old rotors off
The new stuff:
94+ Legend GS calipers - 2 pistons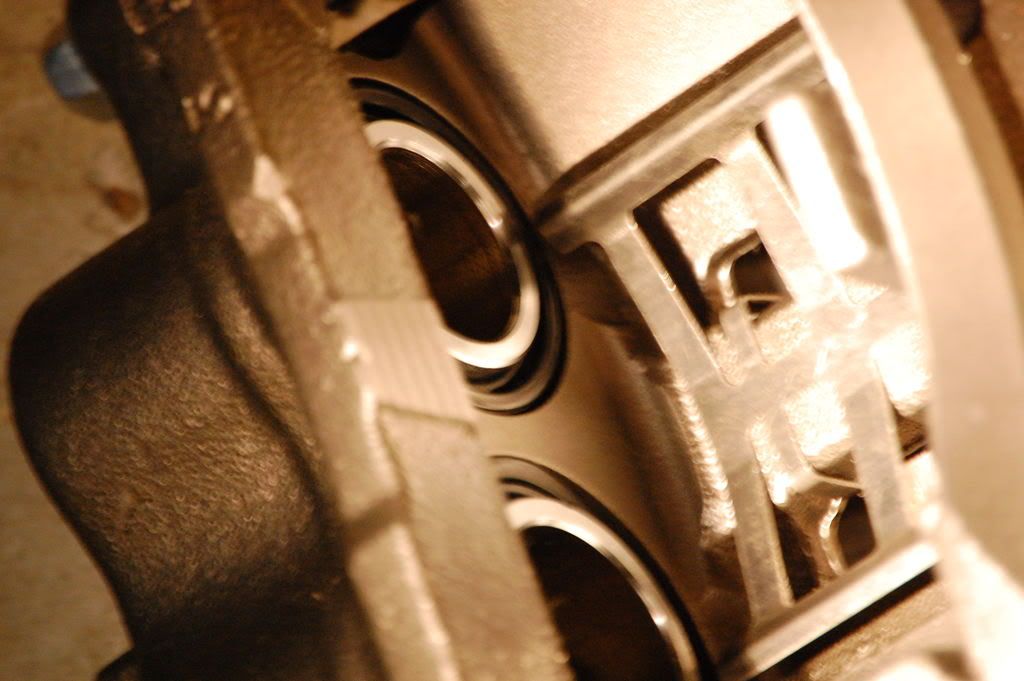 Putting on the 4th Gen Prelude VTEC rotors re-drilled to 4x100 lug pattern (by me)
Stock warped 10" Integra rotor vs. new 11" Prelude rotor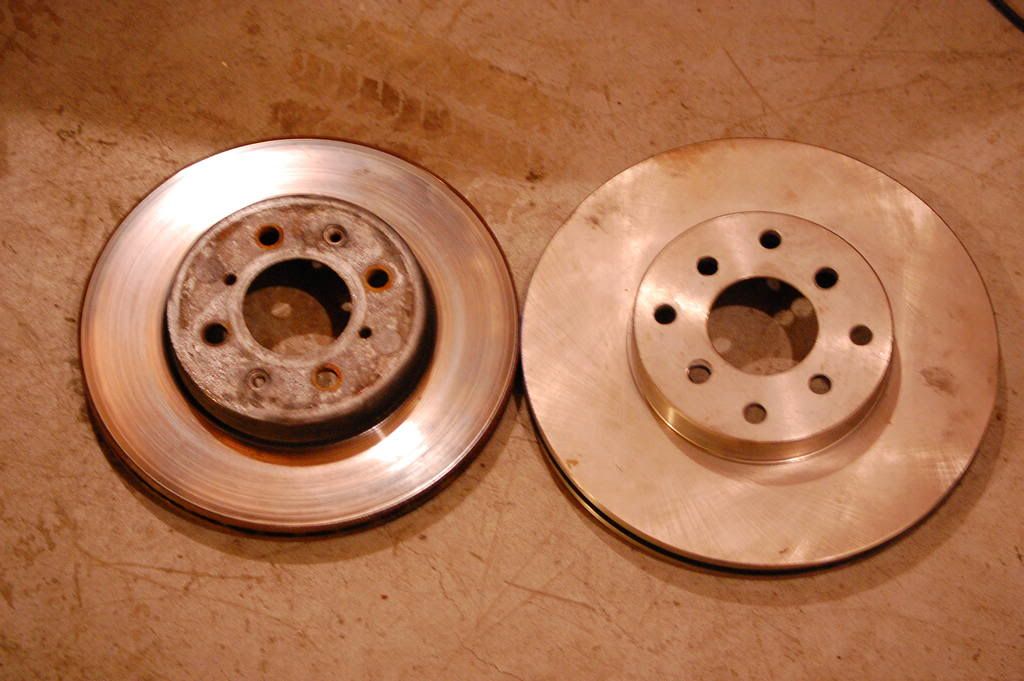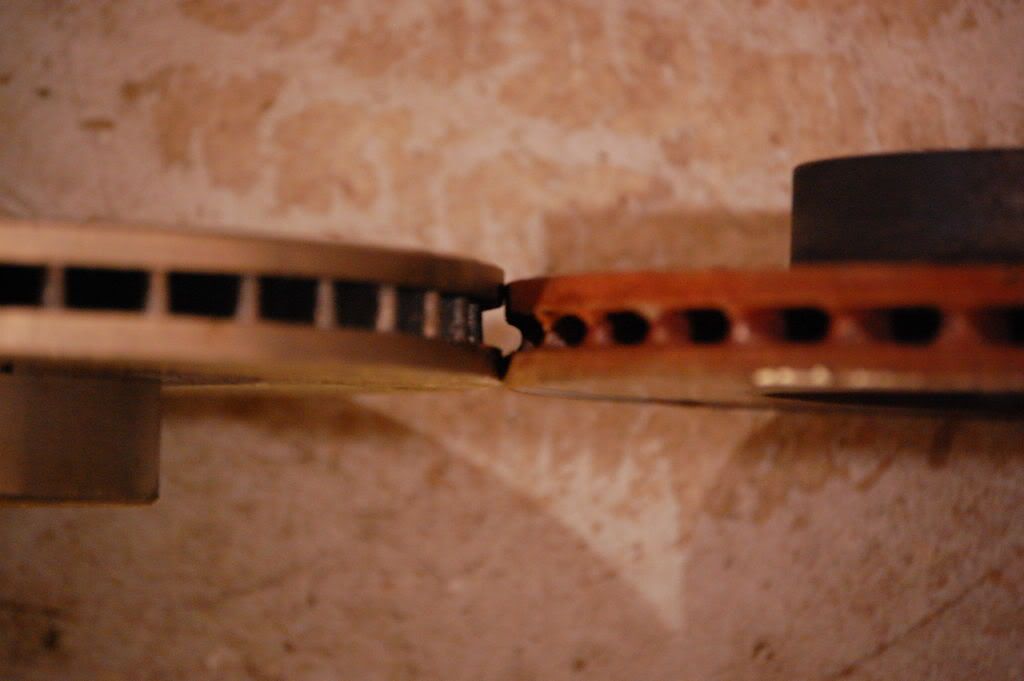 The work:
In order to get the Legend calipers to clear the rotor you need to shave off approximately 3mm from the carrier bracket.
At first I decided to use my dremel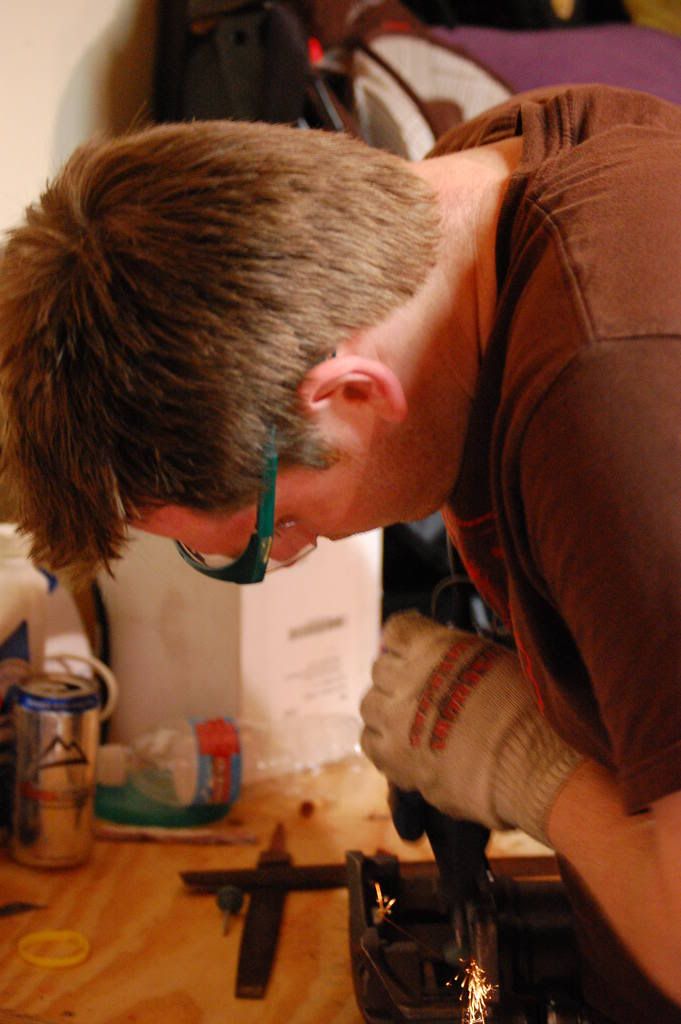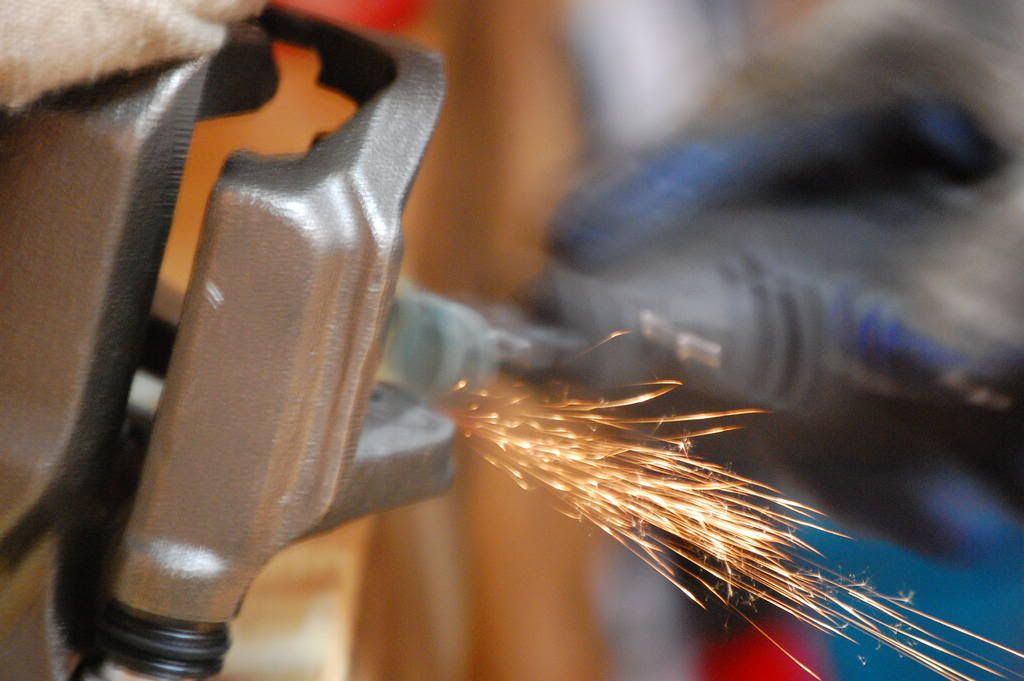 After breaking off about 6 grinding bits and not making much progress at all, I retired that idea
I was really bummed out a for a minute there but then I looked in my tool box and remembered something...
AIR TOOLS JACKASS!!!!
serious business bits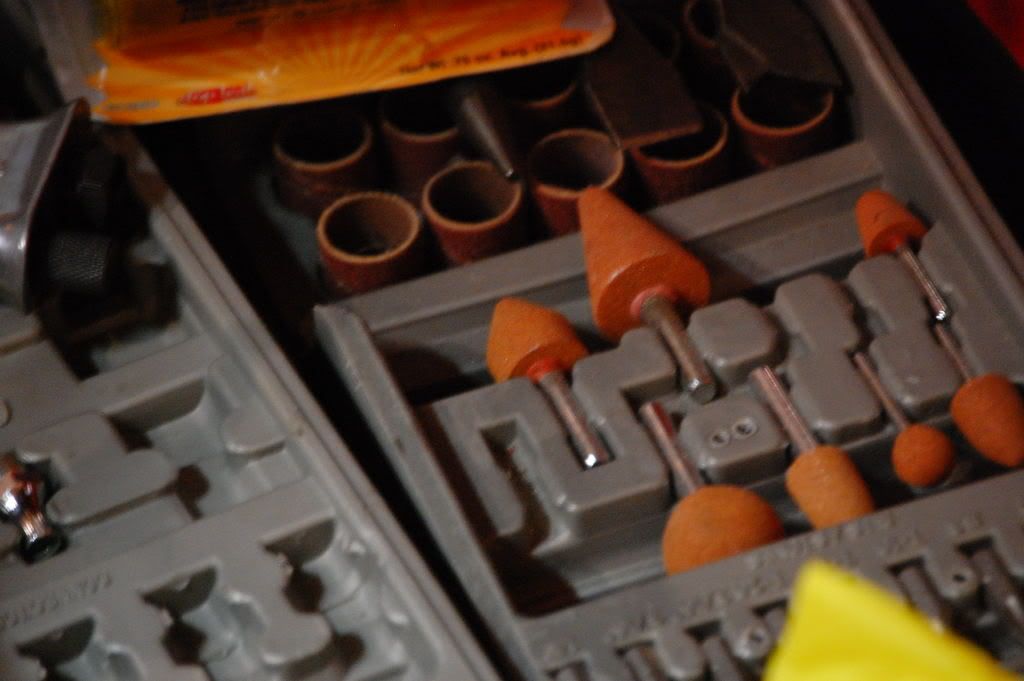 Grinding begins again and progress is made, the serious business kind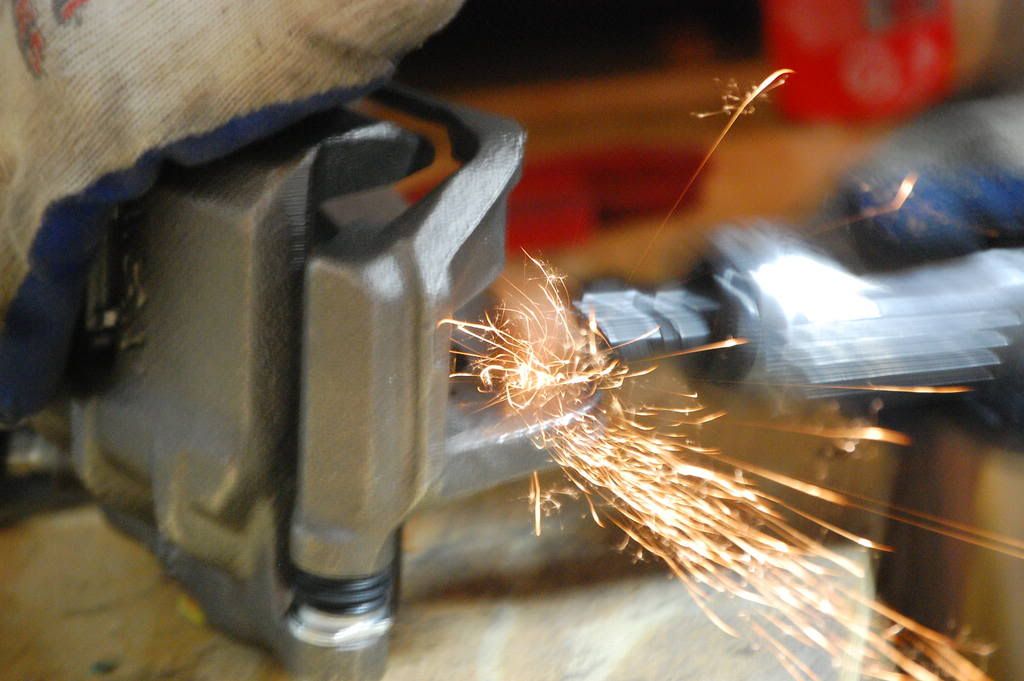 Piles of metal dust everywhere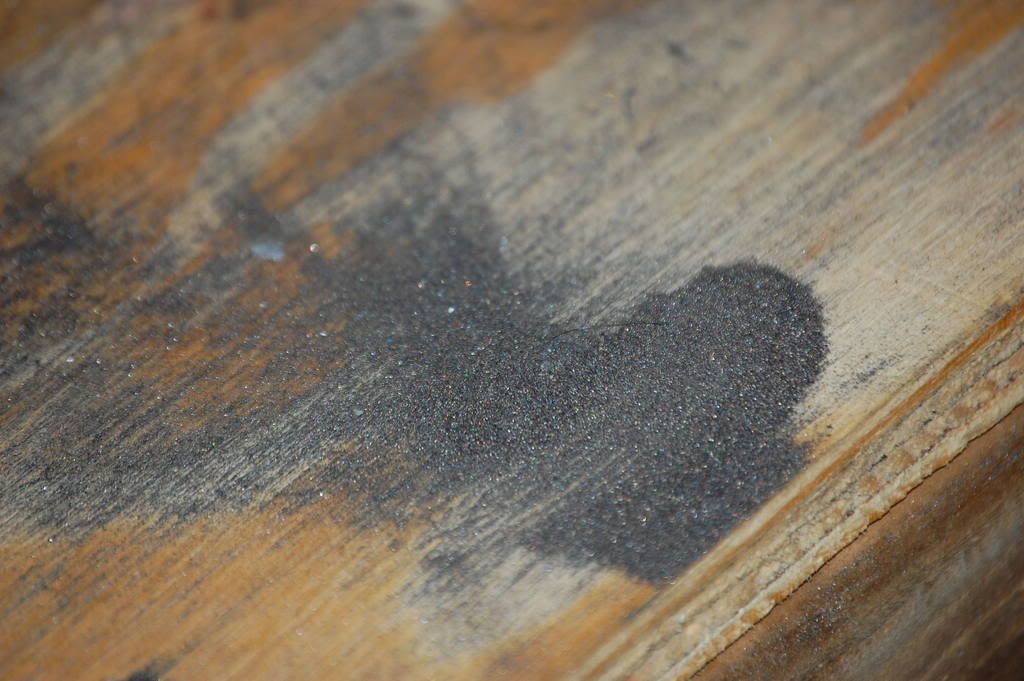 Installation
after lots and lots of test fitting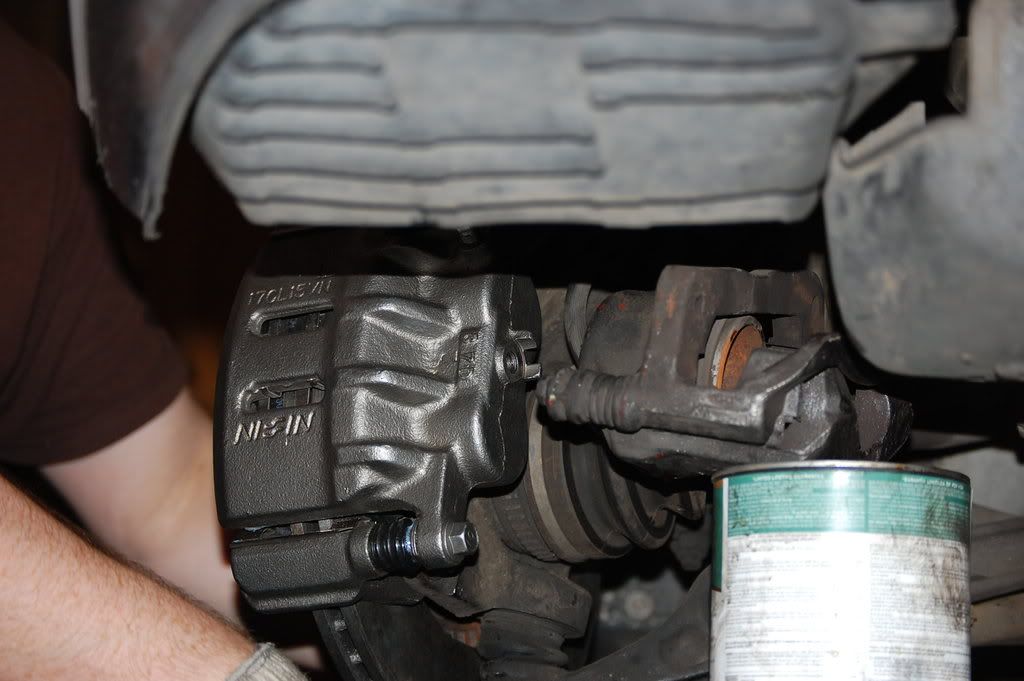 checking clearances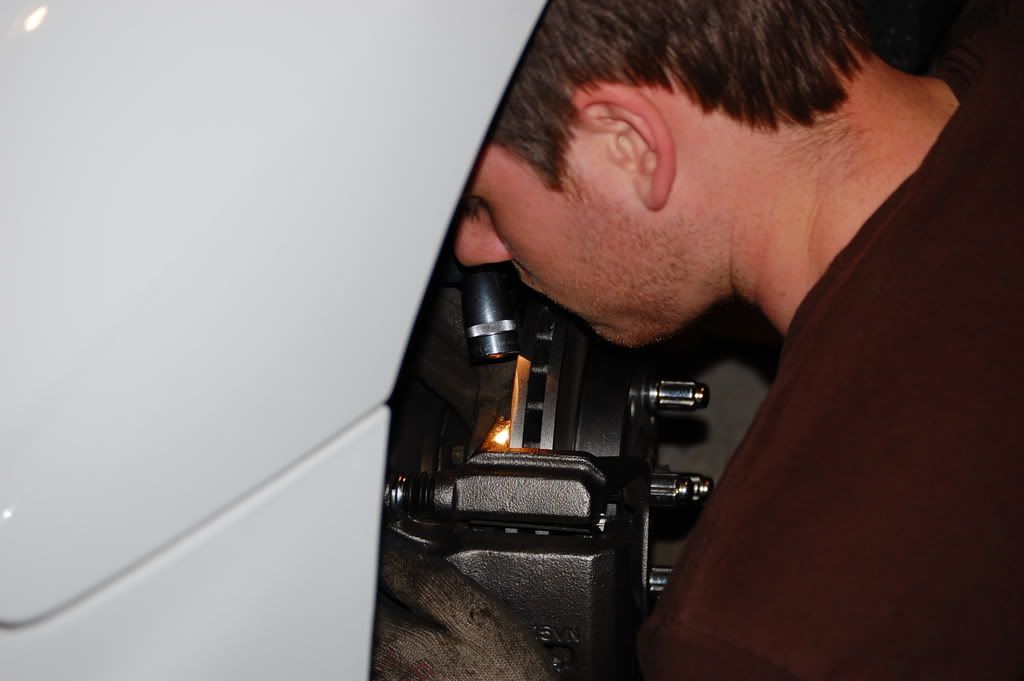 and more grinding
The calipers were on and ready for bleeding
The rotors are painted where the pads don't make contact to prevent ugly surface rust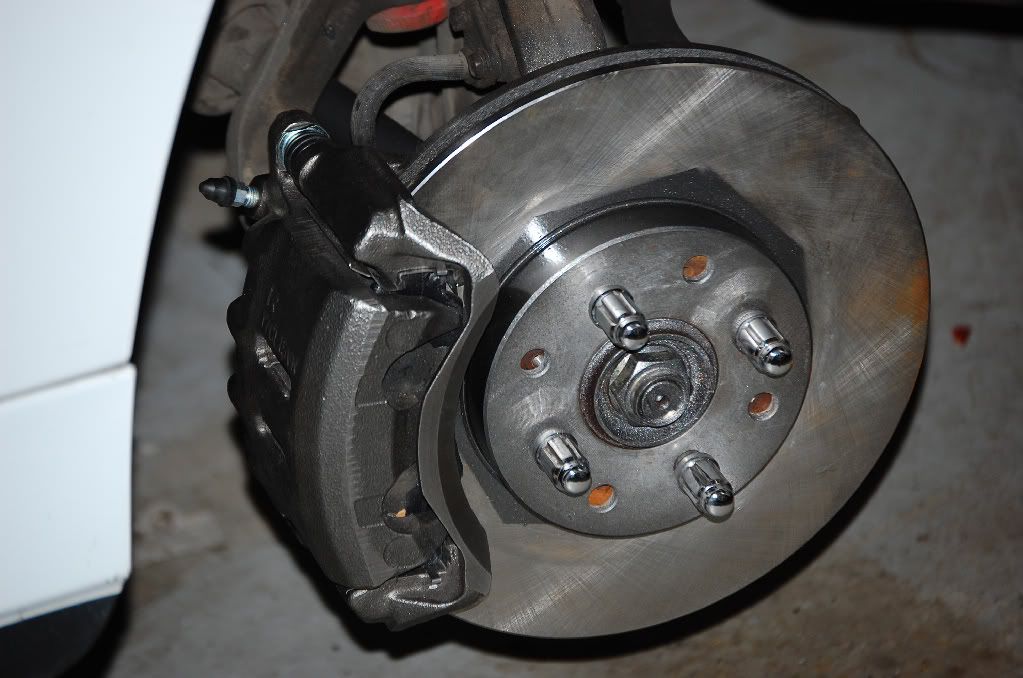 After bleeding, the wheels go back on
Back on the ground and sporting some new, bigger brakes.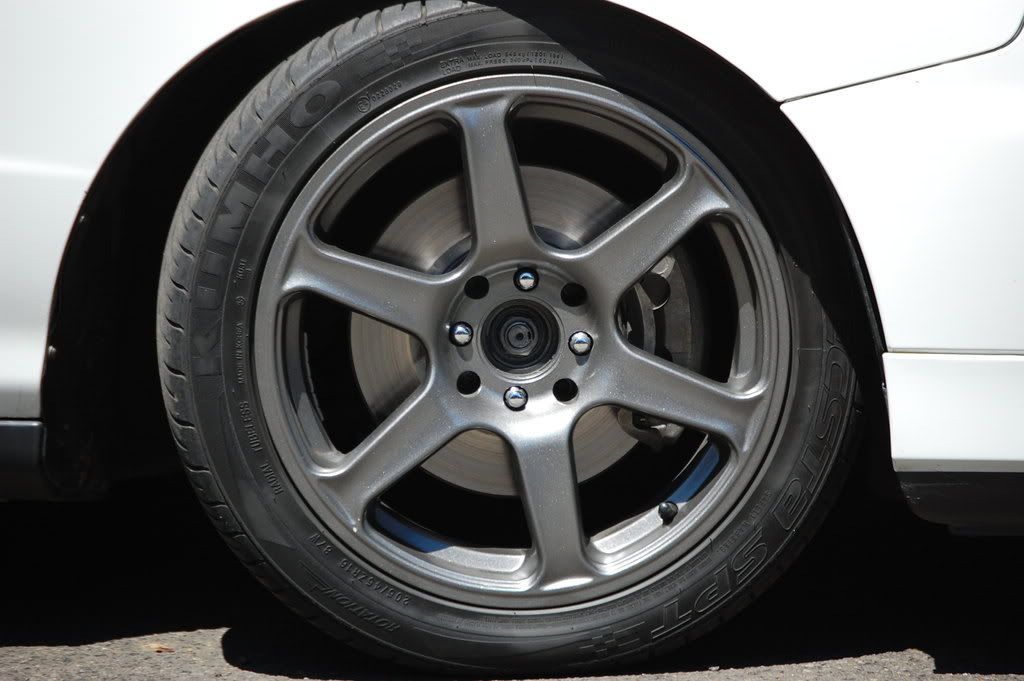 And a couple to compare the before and after:
Stock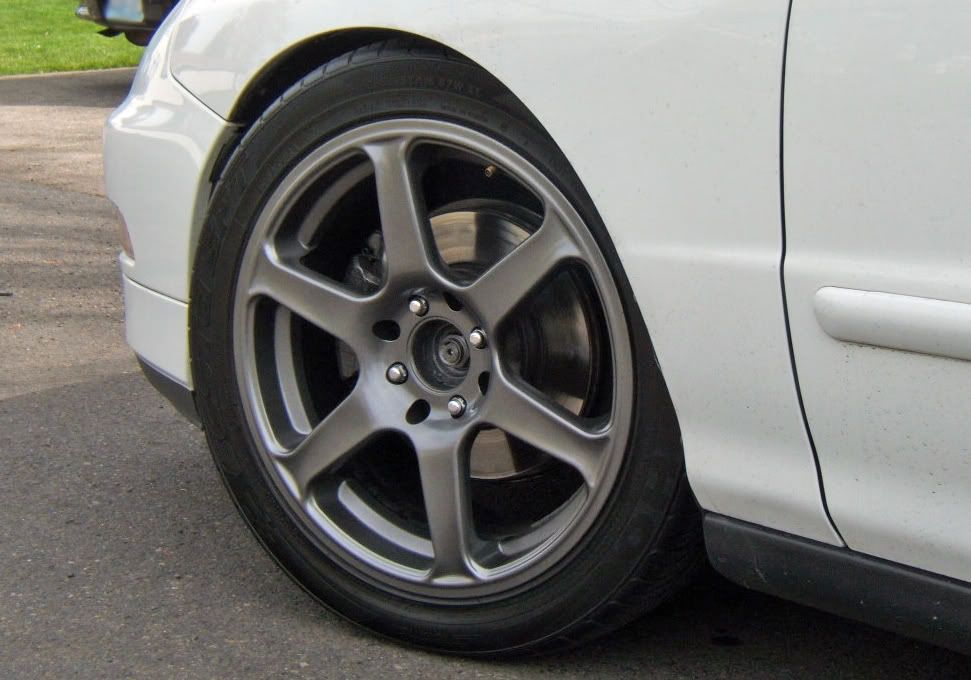 Legend/Prelude upgrade
Stock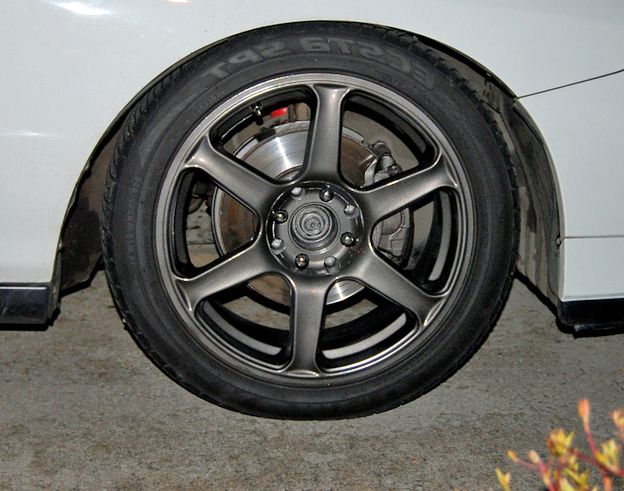 Legend/Prelude upgrade
Conclusion
Lots of work to get these on there, almost seems to not be worth it at times but once they are on, just looking at them is very rewarding.
But the real reward is once you try them out.
Overall they are worth the time and effort IMO. Stopping distance isn't reduced by too much over stock (in my case it was. My stock rotors and calipers were tired and ready to be replaced) but the real benefit to this set up is the reduced brake fade under repeated heavy braking.
I did about 760 - 0mph brake tests in a row, one right after the other and the brake fade was almost non-existent compared to the stock setup.
So if you track your car I'd definitely suggest looking into this set up as cheaper alternative to brake kits and still gaining braking performance.
Even if you don't track your car...bigger brakes always look better.