[7/22/2015]
Was having an issue with the car running on 3 Cylinders it seemed, fixed that the injector clips were loose somehow (probably after rebuilding the head). Car has had the front fender ripped off from the balljoint going out on the passenger side so now I've been rocking it without it, motivation to go JDM front. Also got the TPS wired in by mutt (seem like there wasn't a clear connection for a while and may be the cause of my issues). Had a issue with my TPS, cleaned it out now it's not throwing that code anymore. Now I'm having a code 7 and a code 21. TPS and Vtec Solenoid. I think TPS just needs to be calibrated and for the solenoid I'm not sure, I've tried taking it off and the screen is clear, so I may just bypass it at the ecu.
[5/30/2015]
So after going through some other threads online and my hunt to get this to being a decent daily again, I decided to monkey with my iacv again. Well weirdest thing, I took the connector off, nothing happened, when I re-connected it, the idle surged up from about 700rpm to about 1200rpm... Then i tried it a couple of more times, it sounded like a relay was clicking and making the idle go up and then drop back down when I unplugged it again. So i'm sure it's got to be something with the wiring in the car.
[4/19/2015]
After going out one night on the town, I get in to start the car and it feels like there's a big problem. I can hear the crank spinning and the pistons moving around, but it's not starting... Well, the culprit was the tensioner bolt backing completely out of the tensioner, and the timing belt was all chewed up. After removing the head, also a few of the valves were bent as well. After the head was removed, the pistons look absolutely fine, they just have some carbon build up on the tops of them. I've ordered new Supertech black nitride flat faced valves, Supertech valve stem seals, Gates timing belt, OEM tensioner, OEM water pump, ARP tensioner bolt (part of the kit), and a Golden Eagle 84mm headgasket, and new ARP Rod Bolts. Also ordered some more amber corner lights because one was ripped out of the car.
Back story... the guy that welded up the keyway noticed that the car was hitting a dead spot going through the rpms... I noticed it and decided ok, well it's more than likely bad gas because the car sat for about 3 weeks. I drive the car maybe 25ft, it bucks real hard, and then when I hear a loud bang, and bolts hit the ground, and the shifter drop. I knew what it was... busted a piece of the tranny housing at the t-bracket. Pics of the good and the ugly.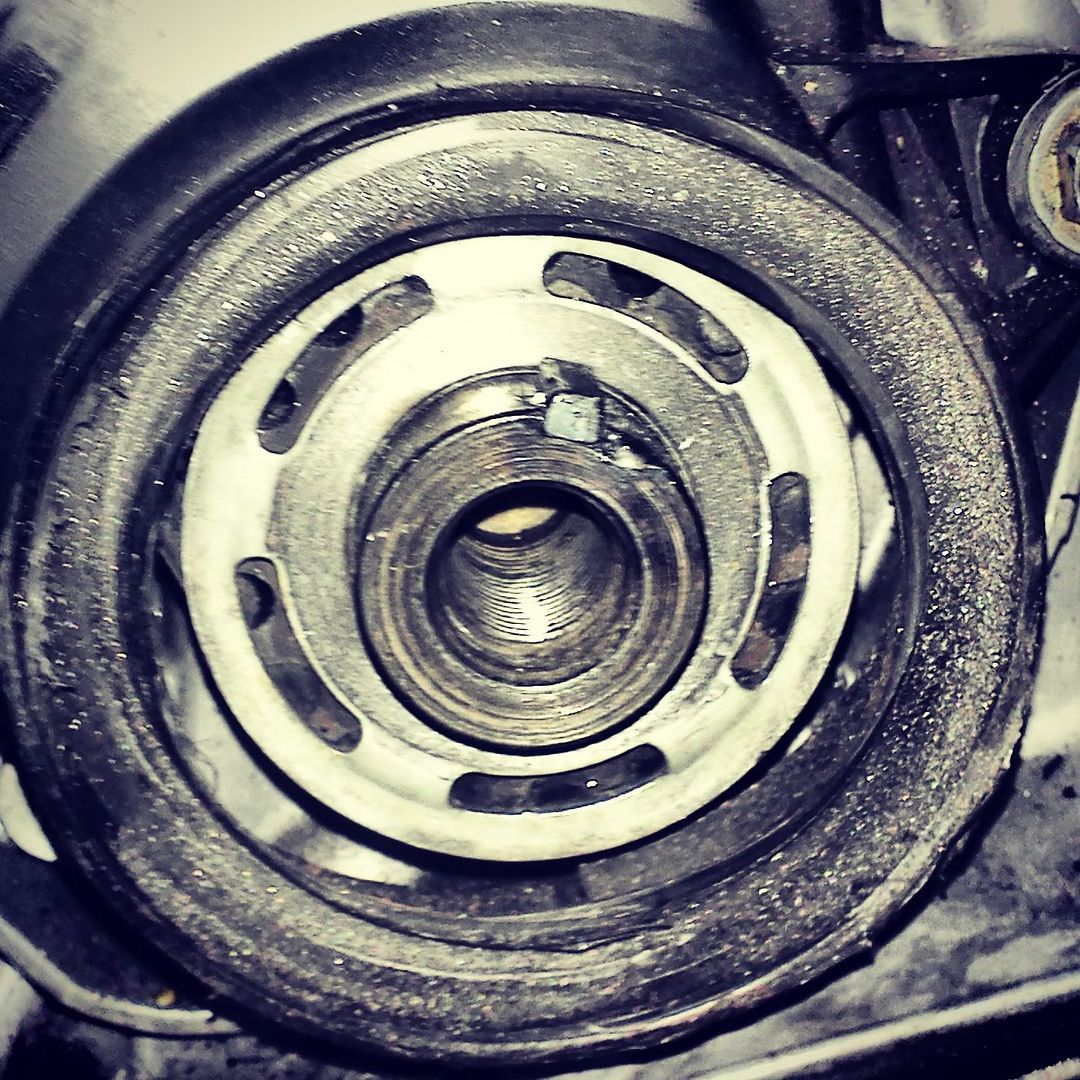 and bang!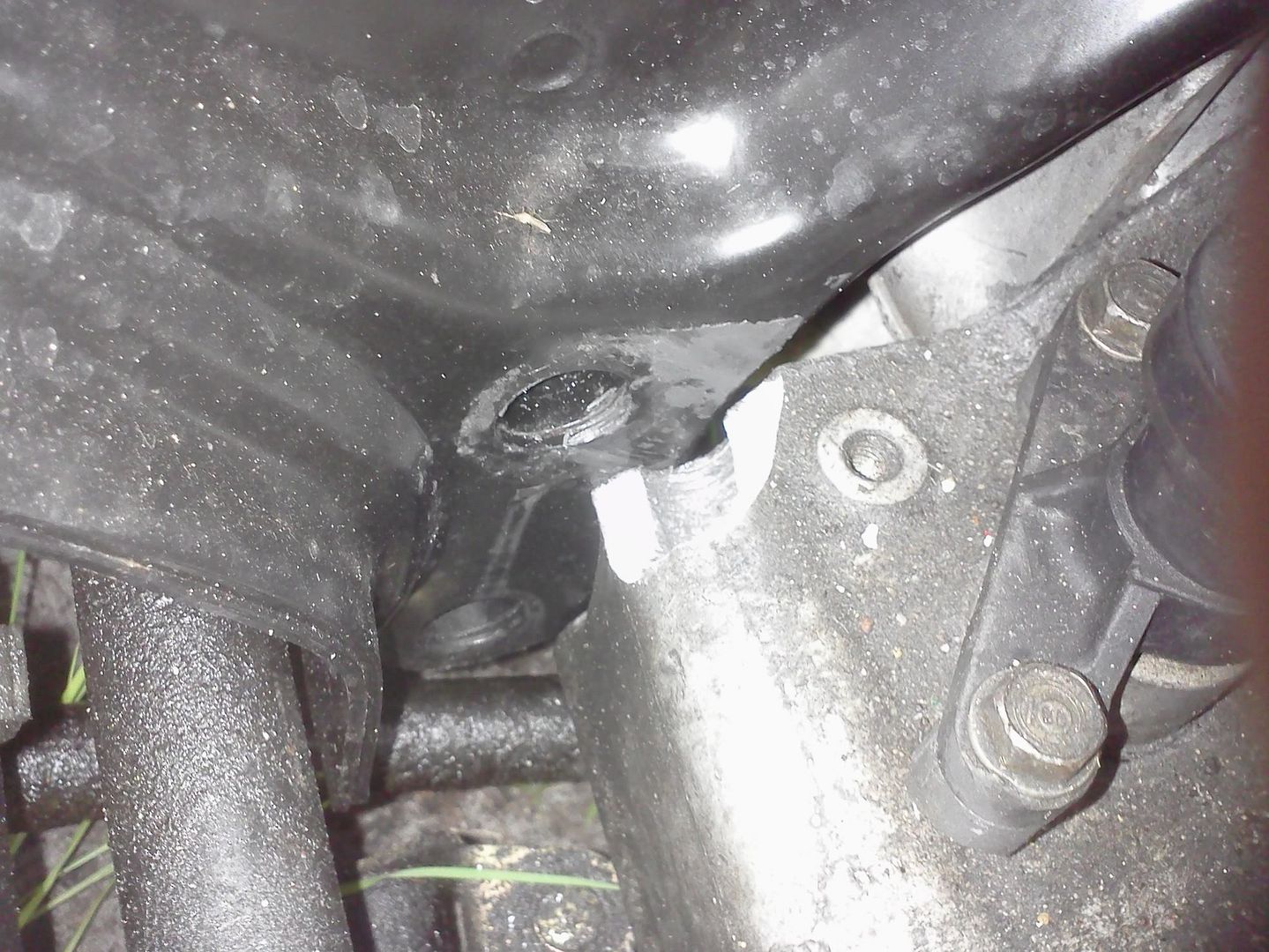 Finally got around to getting into the build thread and kinda showing off my mishaps and haps on whats been going on with my rust bucket. It's been a long time since I bought the car in 2006, here we can show the demise, the build up and everything else that will lead up to my current state of the car, which is in the process of a rebuild due to a lean tune...
Most Recent Pic 7/2/13: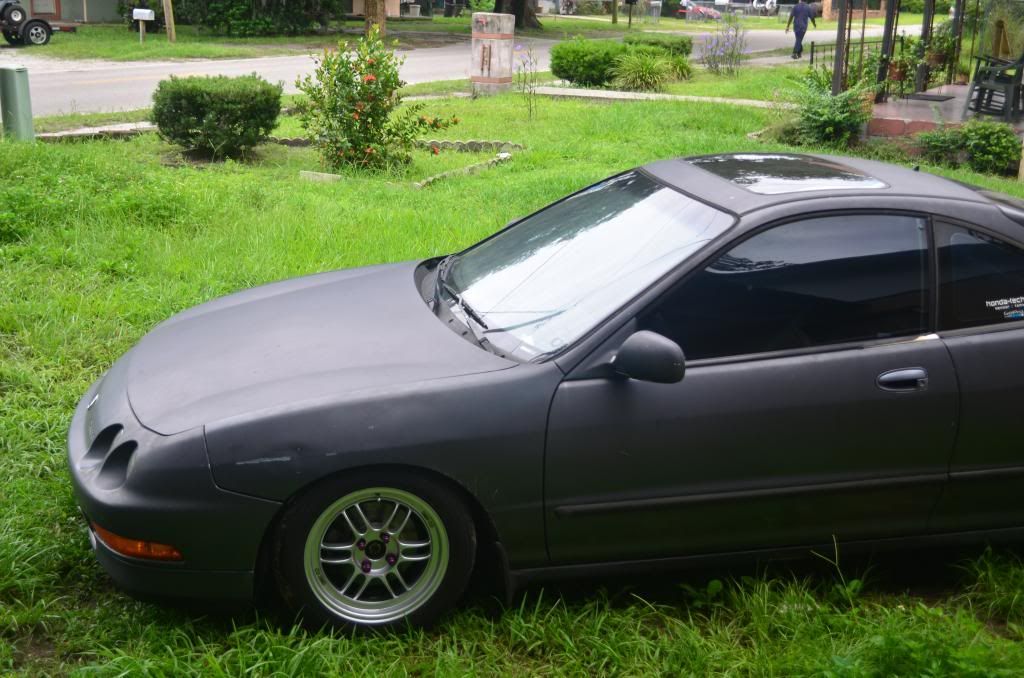 Here's some pics of the first week that I got it: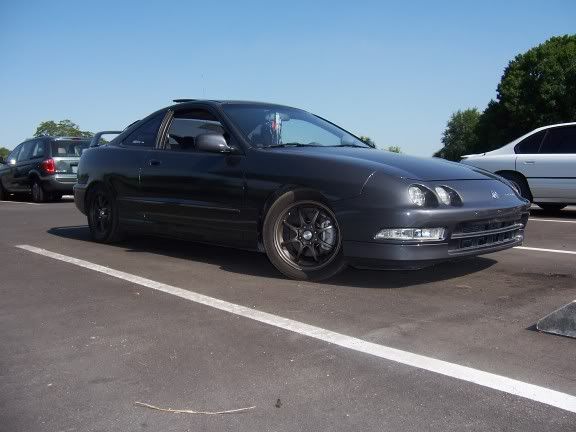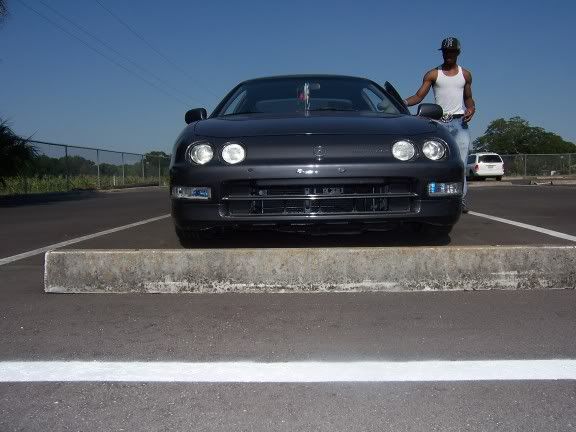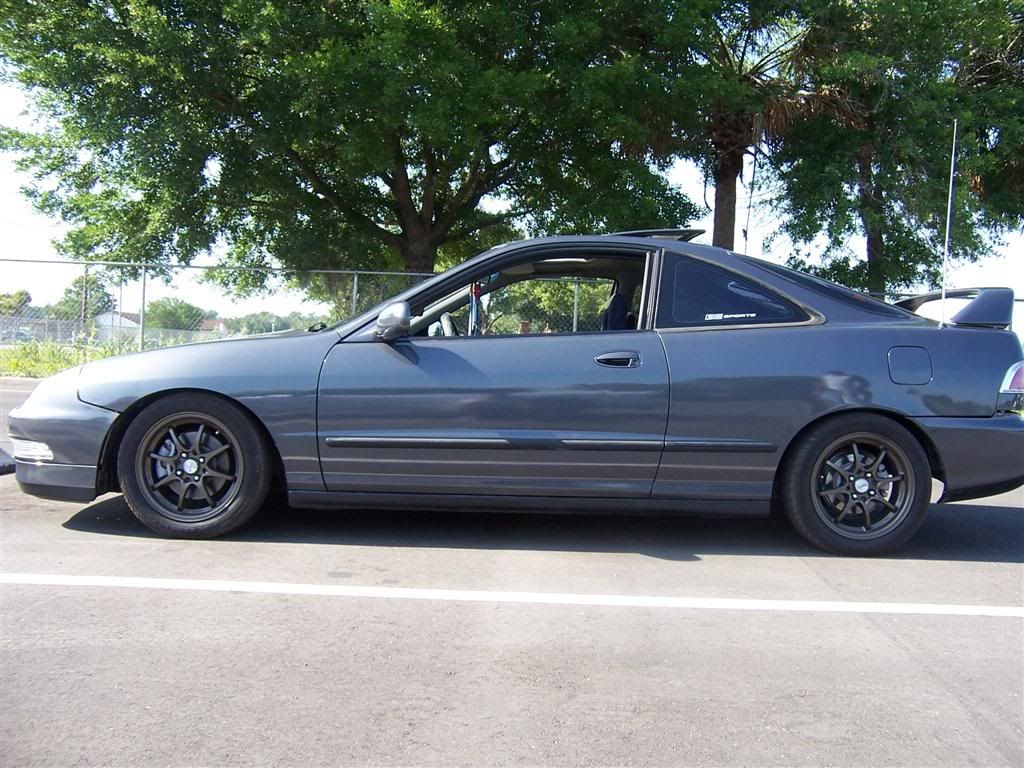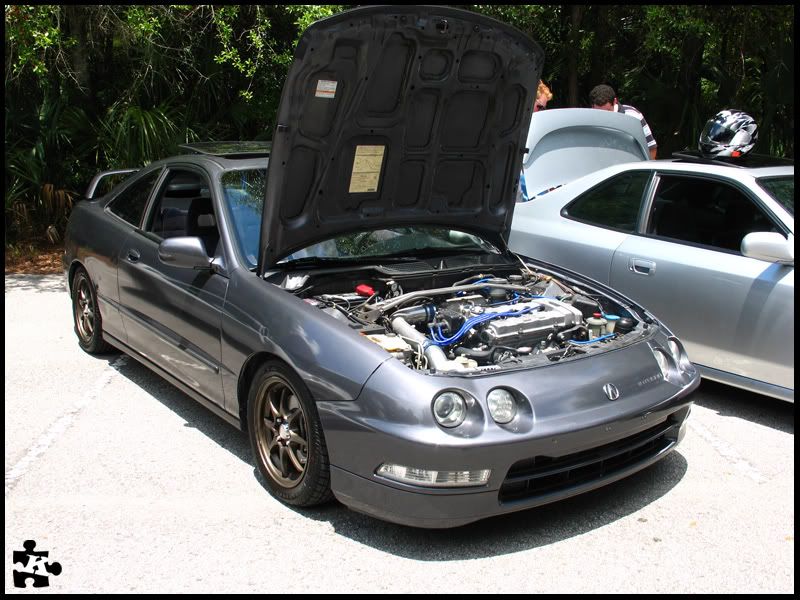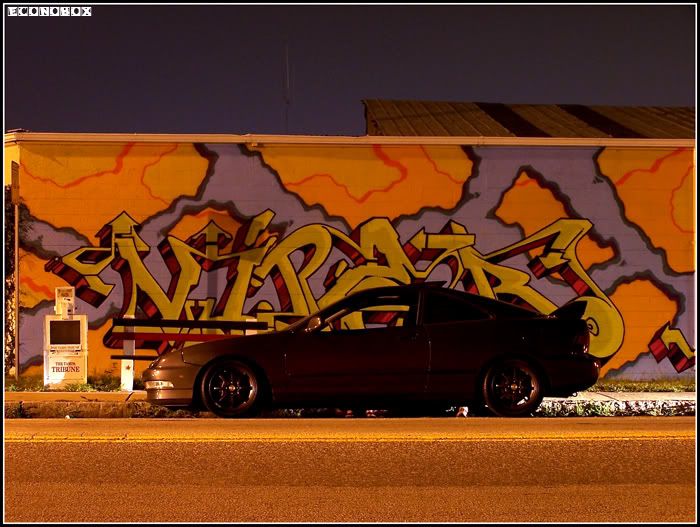 My first purchase: 98-01 Tail lights...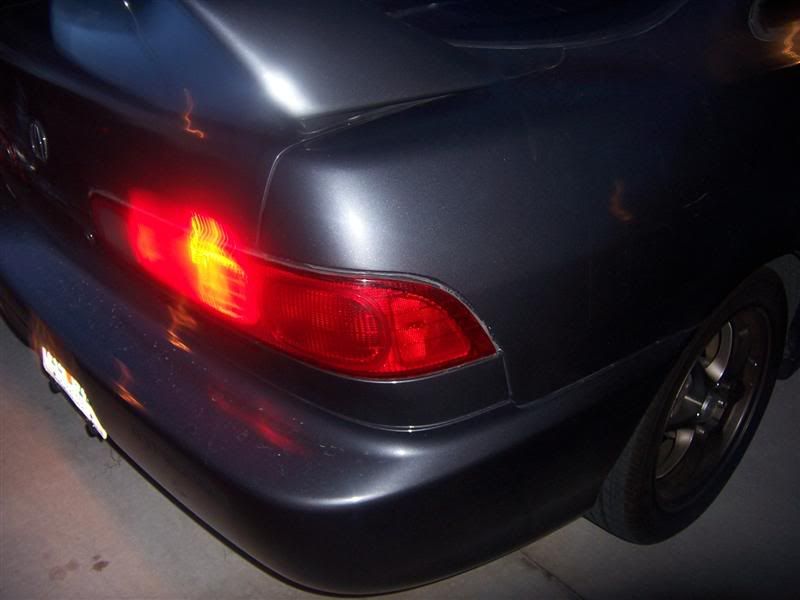 Next purchase was a set of Xenon headlights that everyone thought was HIDs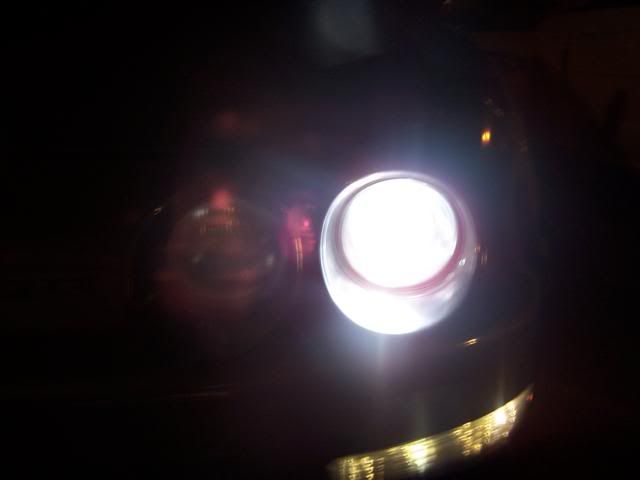 Then I got a Carbon Fiber Hood for $200 back in 2008...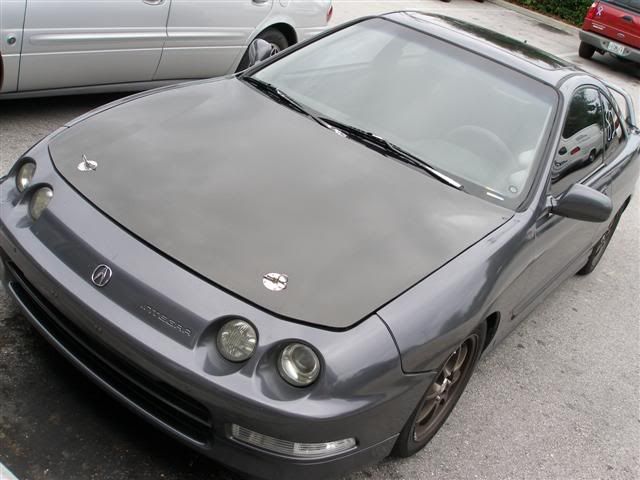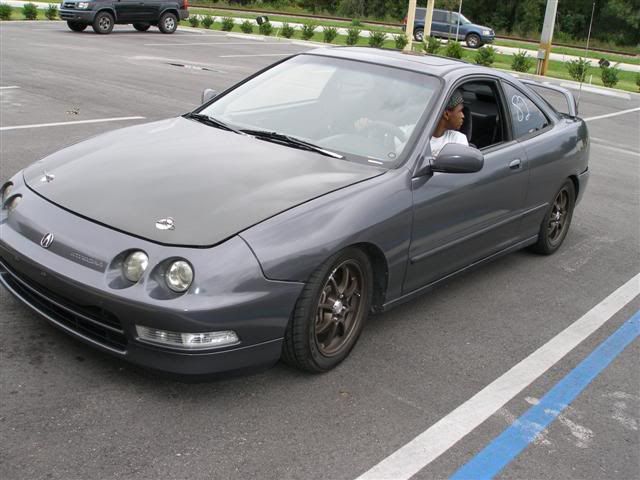 My next purchase was amber turn signals...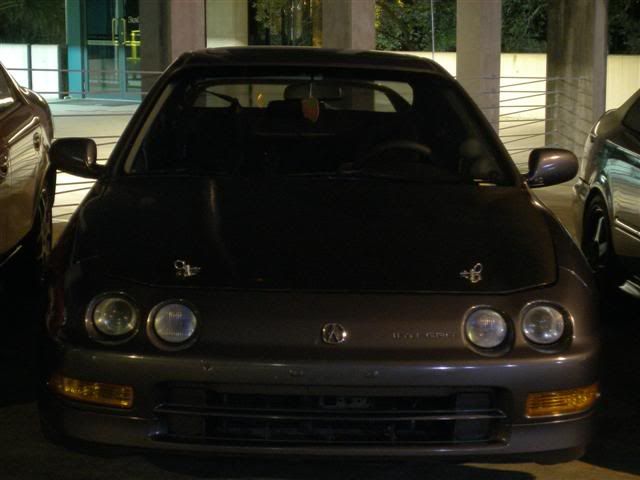 How it sat for quite a while... Nothing new done to it.
Then came my first set of wheels, sold the Bronze Konig's and picked up some LS Meshes that I eventually polished, also changed the pee-shooter exhaust and put on a RSX-S exhaust and 2.25" piping, and bought mudflaps...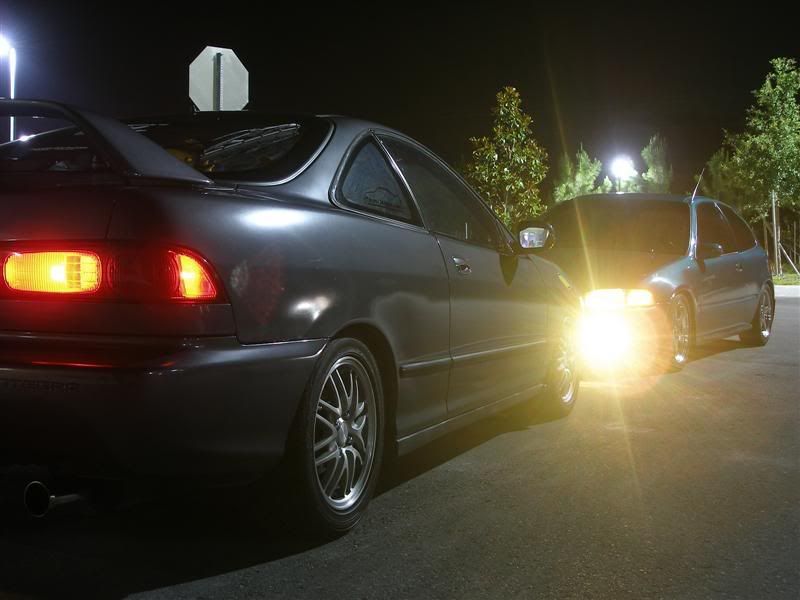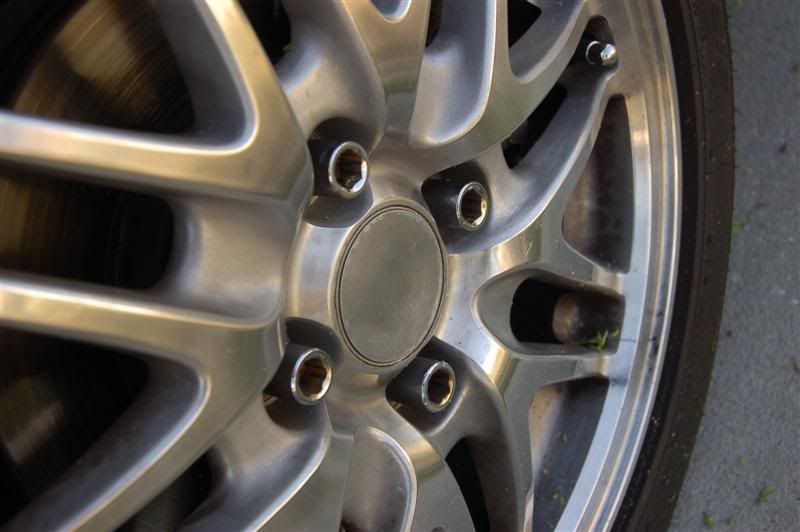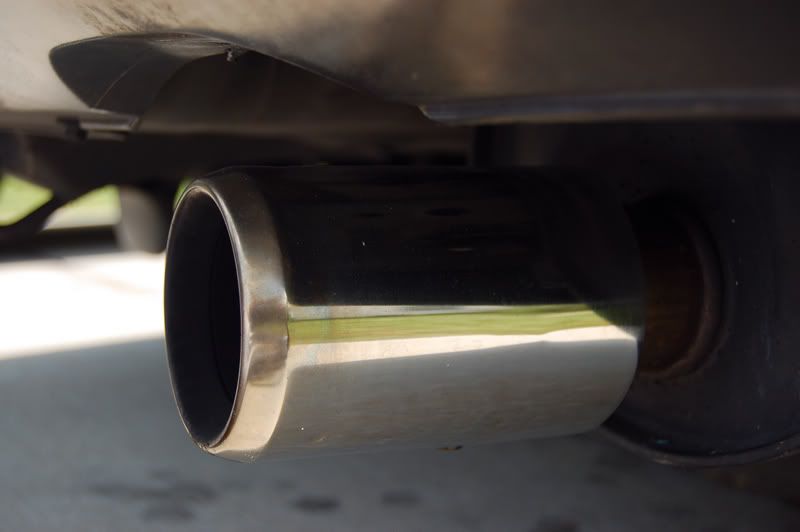 Then I installed my Skunk2 real lower tie bar...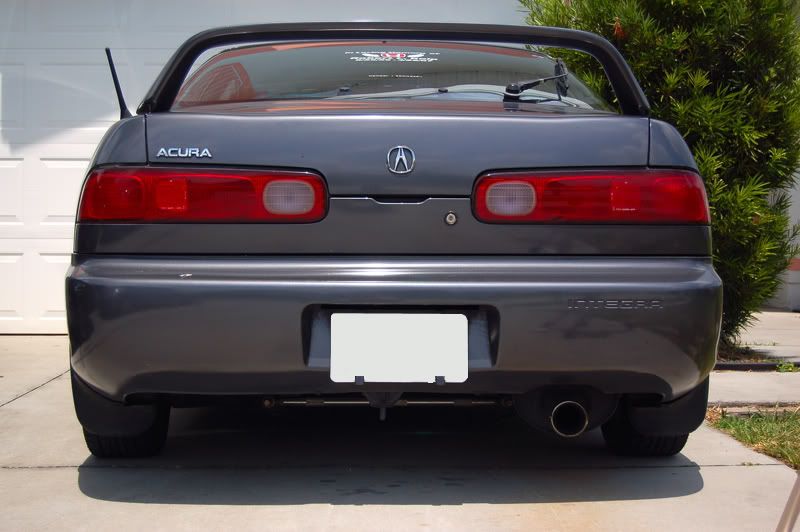 Well as most of you know time went on, and my paint that looked so nice when I bought it faded and turned to complete poo... oxidized and some bumps and bruises there, will be shown here in future posts... But after another could of months, I picked up a GSR head complete from lzylst (rep seller/friend) and it sat in my mom's shed for about 8 months...
Then I sold the RSX-S and picked up a super hard to find RS*R Ex-Mag, but it looked like it was intended for a 4dr, so I had to have it cut and it was butter...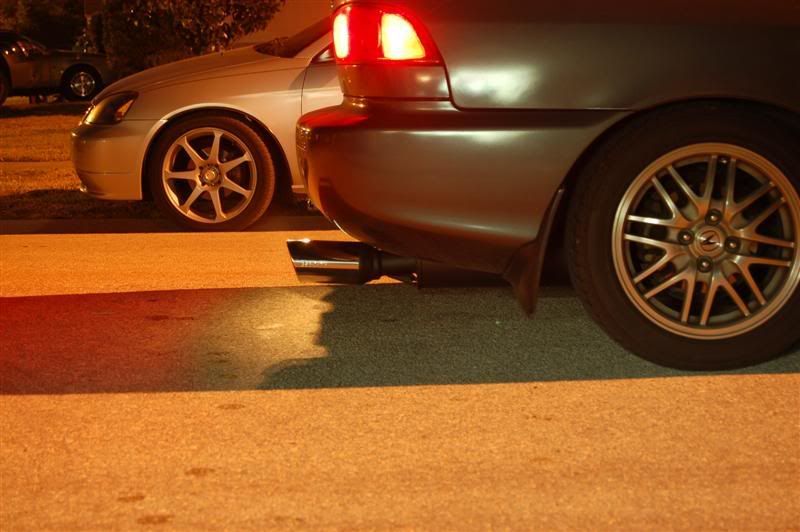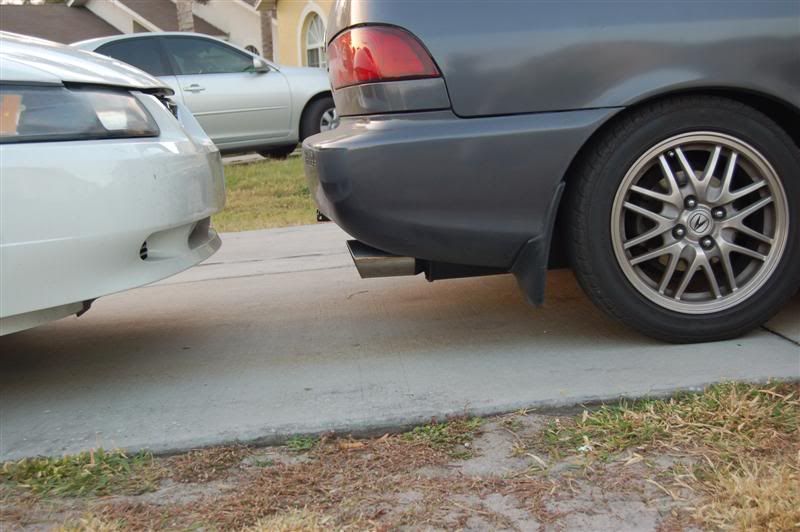 Now some battle scars, my ex's dad backed his "racecar" into mine, supposedly he didn't see it when he was backing out of the driveway, I have no idea how he could've missed it but here was the aftermath...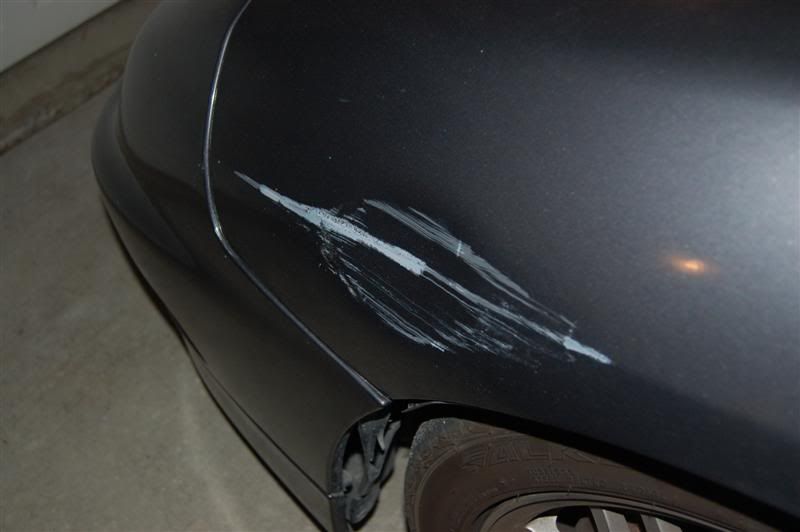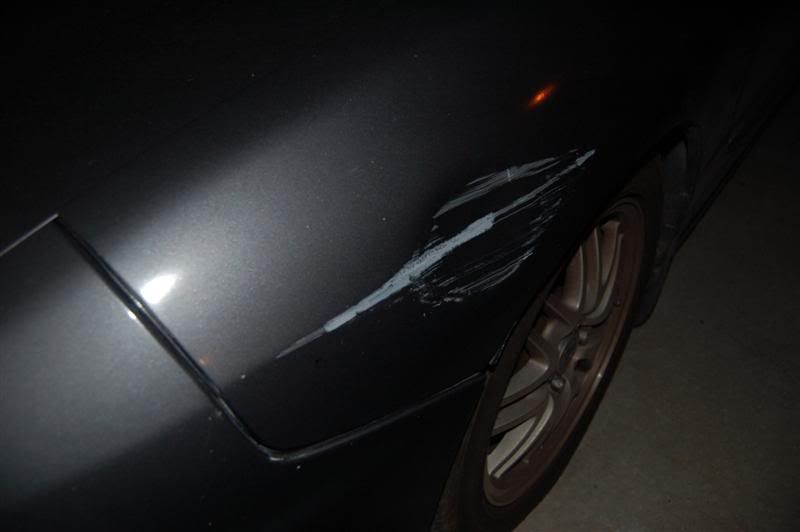 I was friends with some local "racers" and found a guy that was fiending on some LS Meshes so bad, and he traded me for some Rota J-SPL's in green!!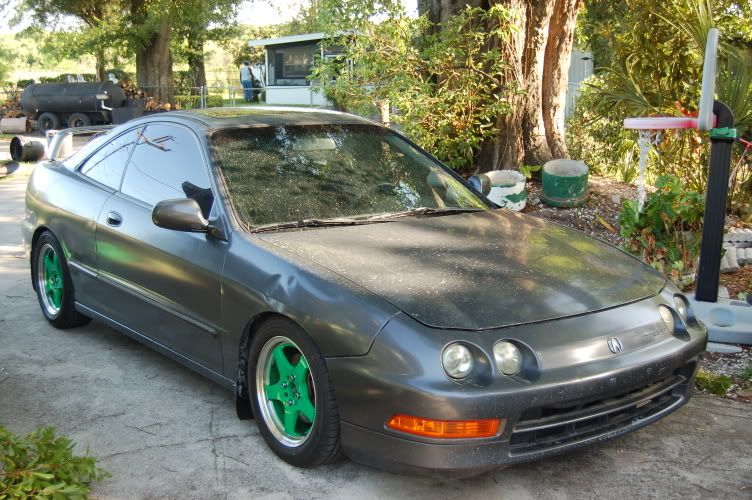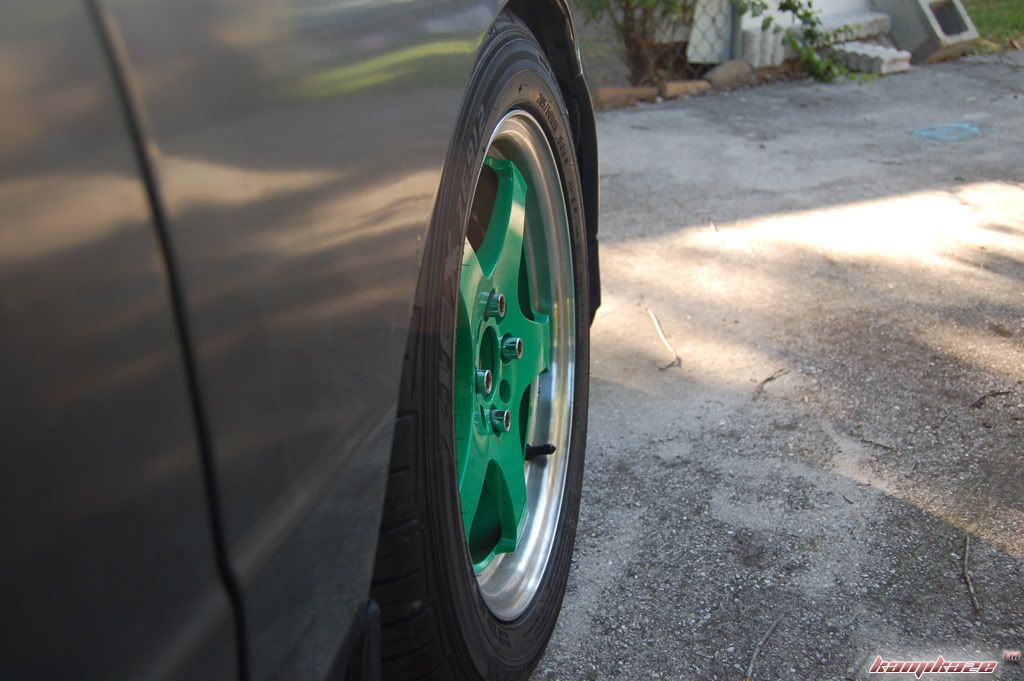 So then we came to a crossroad... I want to go faster but I also wanted to have a daily that was reliable, I bought a gsr block from a friend and used the b16 head.. well long story short i ran on that motor until march of this year where I took the motor to the shop and they said pistons 2/4 have holes in them and cylinder 4 was cracked, well the motor was already bored out to 82mm which means... SLEEVES.