Well I finally got the time to upload all my pics of my car from my camera to my main computer, sort them, then send the better ones to my secondary comp to be hosted and posted here.
This first one is from I think late summer, a couple of months after I got the car, on a nice foggy night: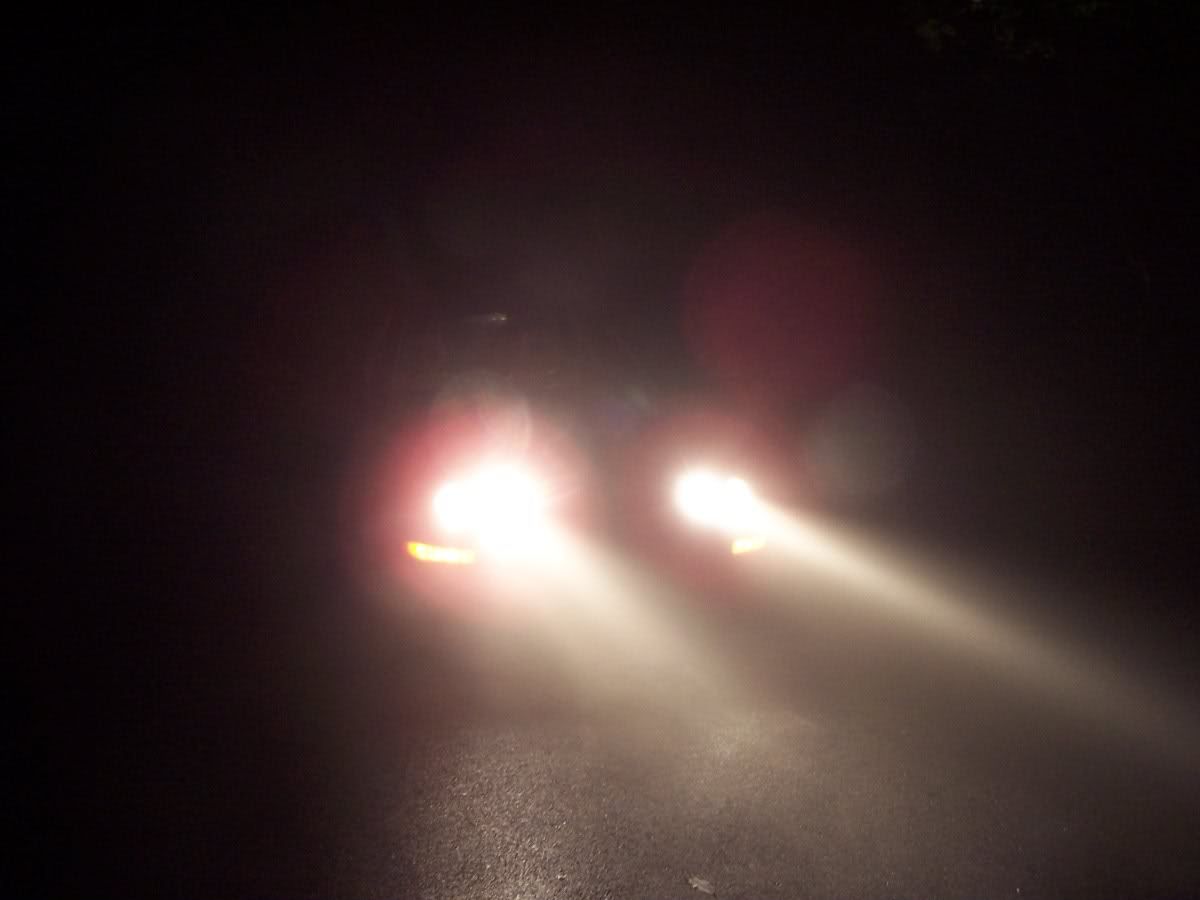 And the rest of these are from early-mid January.
I received these goodies just before New Year's, but was in Colorado with my g/f for that week, so I started friday the 7th, and finished everything on the 9th.
KSport coilovers (11kg/mm front, 6kg/mm rear...same f/r ratio as stock springs and weight distribution, 1.8, so as not to completely throw off the handling characteristics of the car):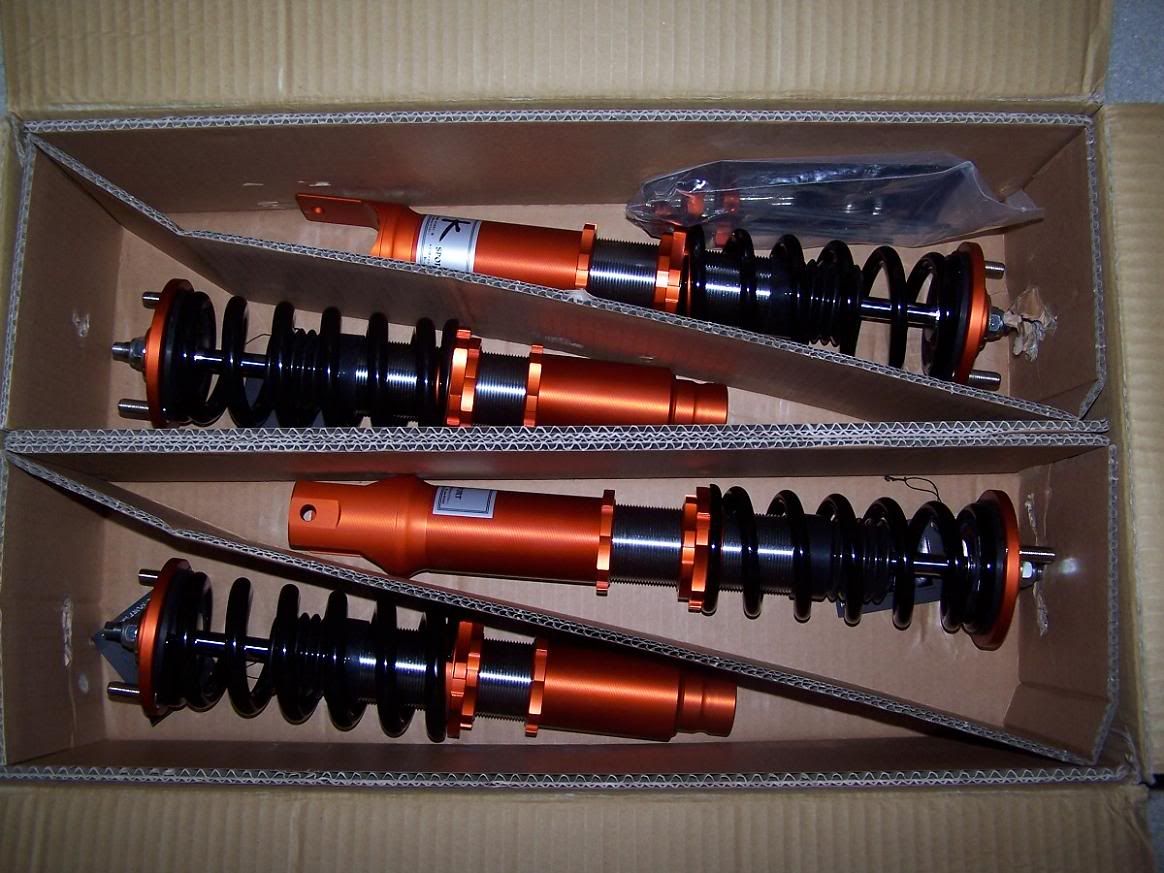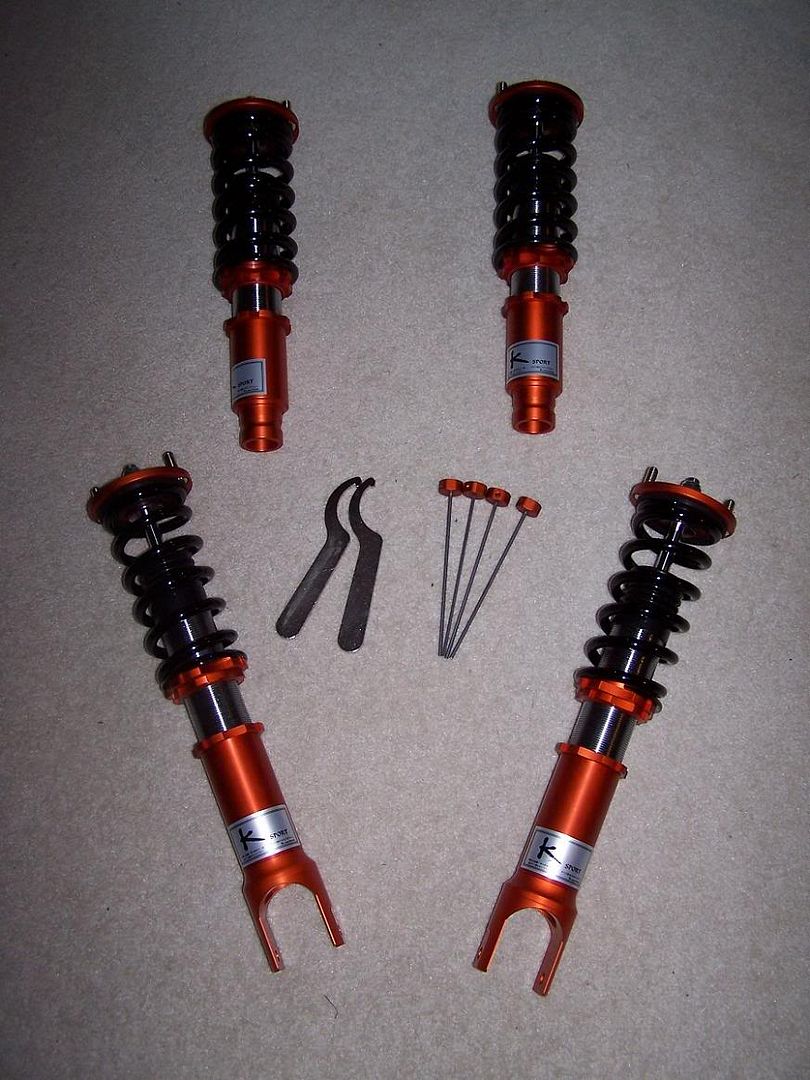 KSport rear LCAs: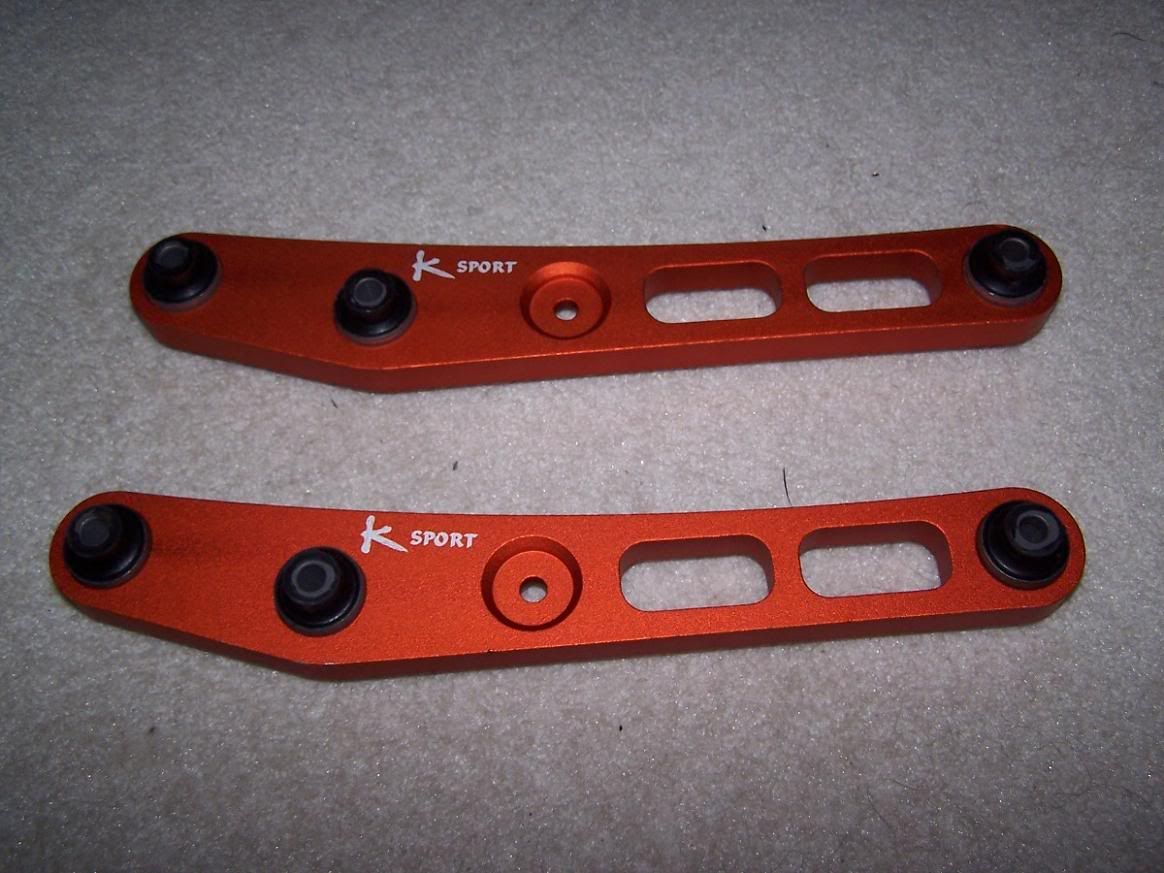 And finally...them installed on the car (see the story on how I bolted the rear sway into the LCAs at the end of this post):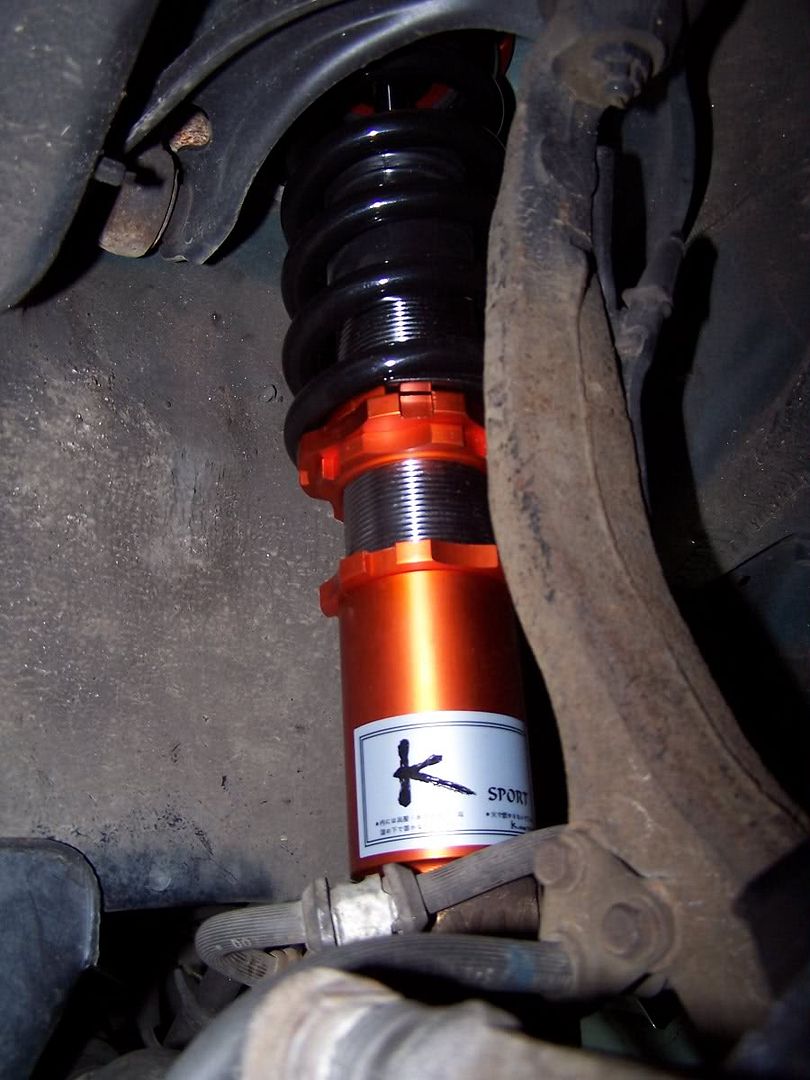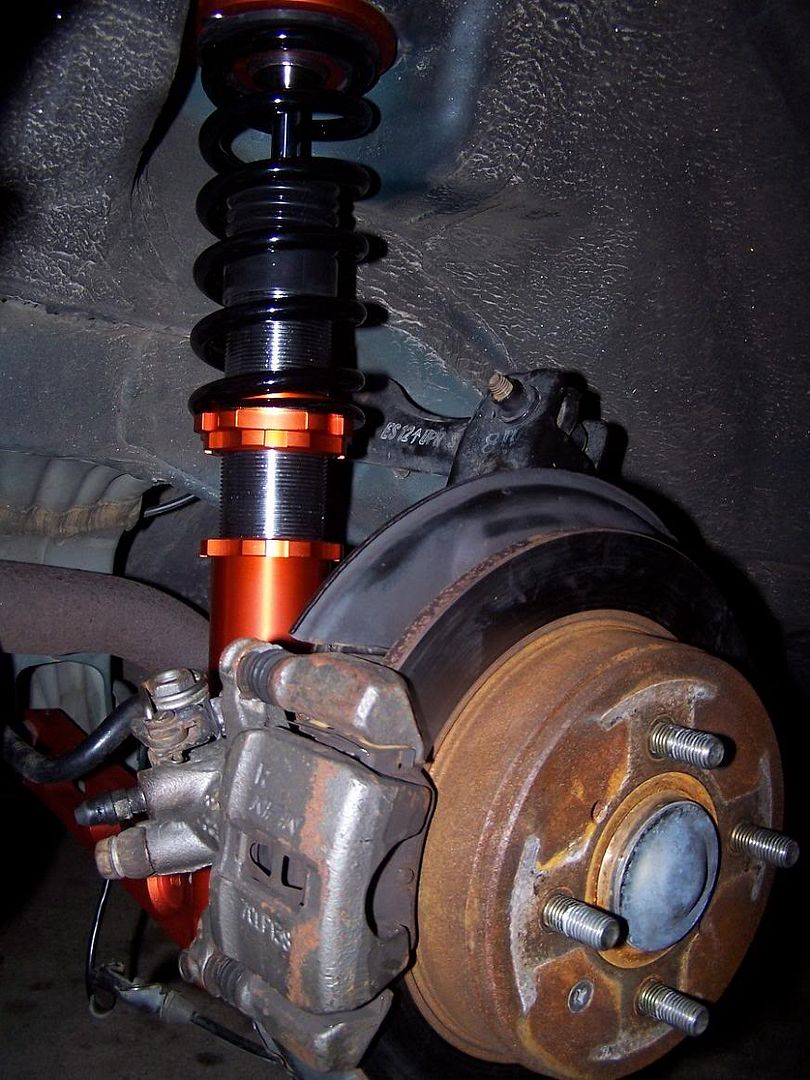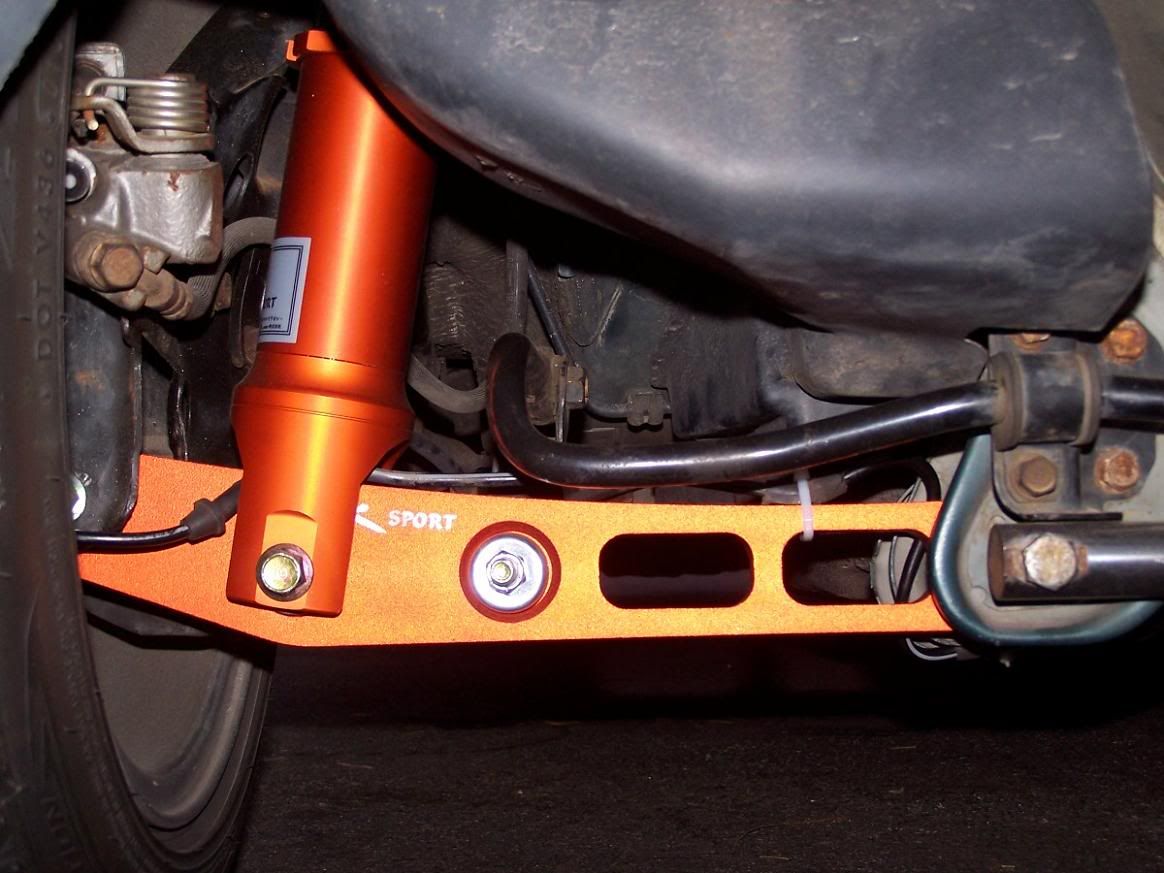 This is when I first had everything installed...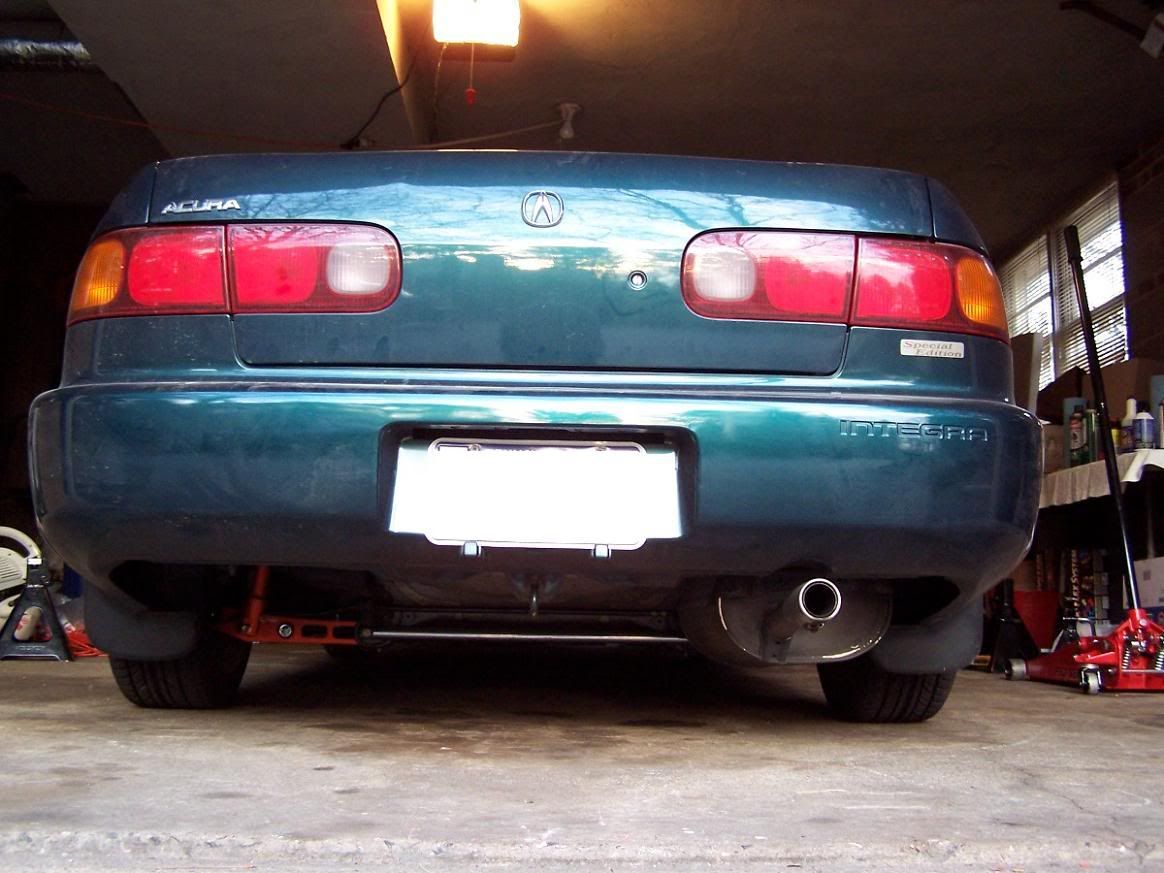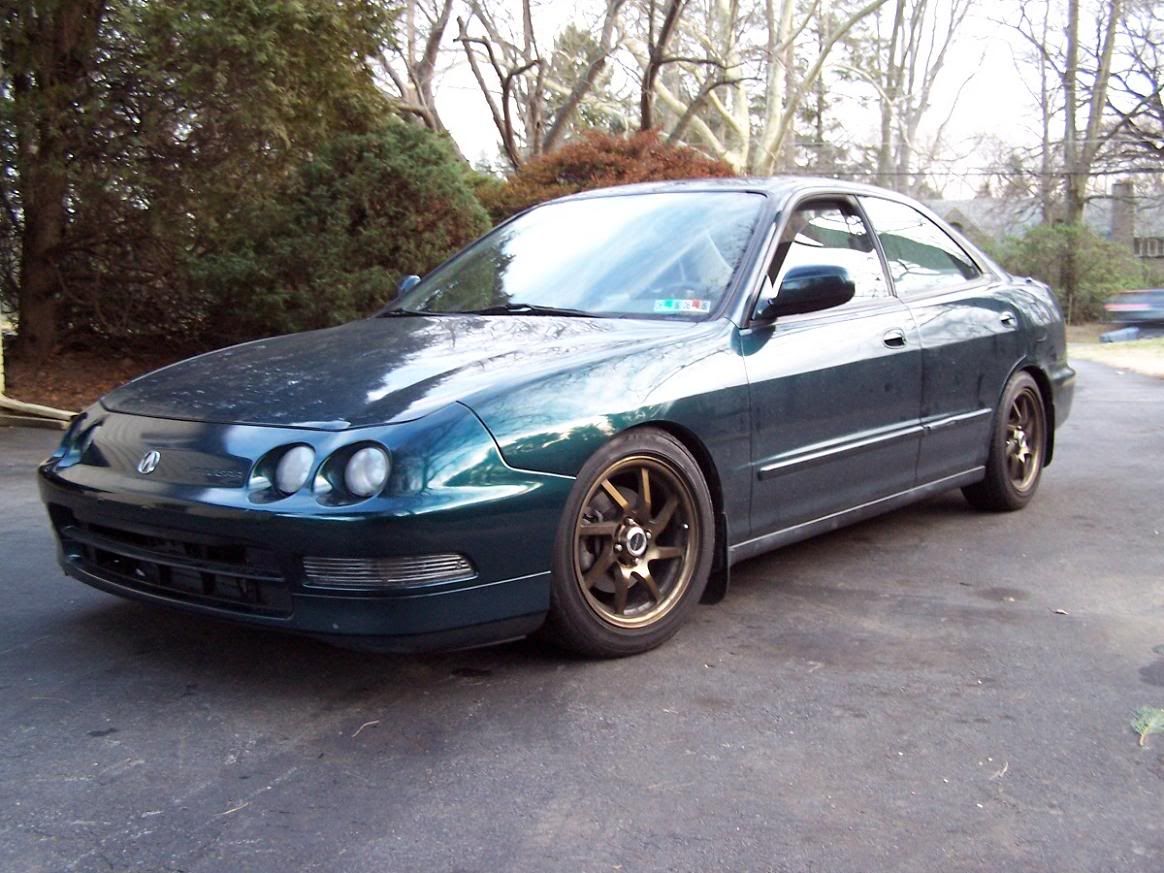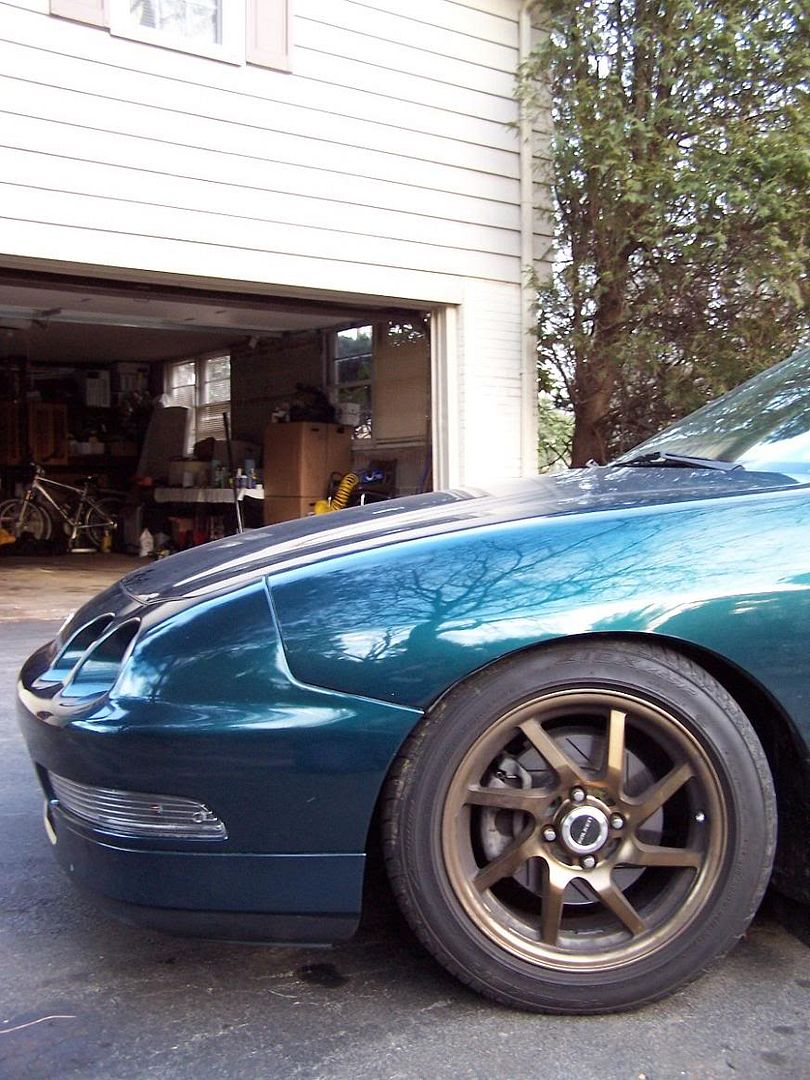 yeah, it looked sick, but it was a wee bit too low for daily driving...
So I went back and raised the car prolly around 1/2-2/3"
That week, I woke up one extremely foggy morning and just HAD to go somewhere cool to take pics...here's some of what I got: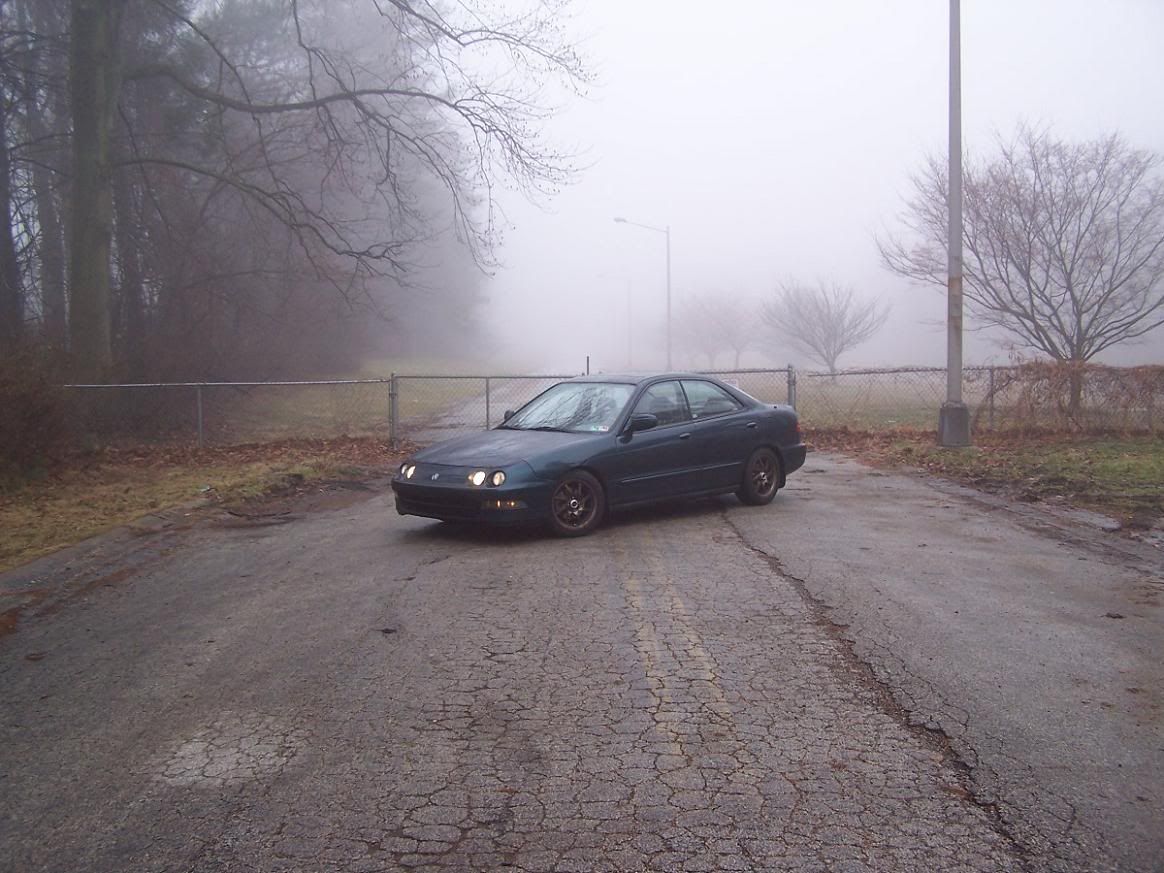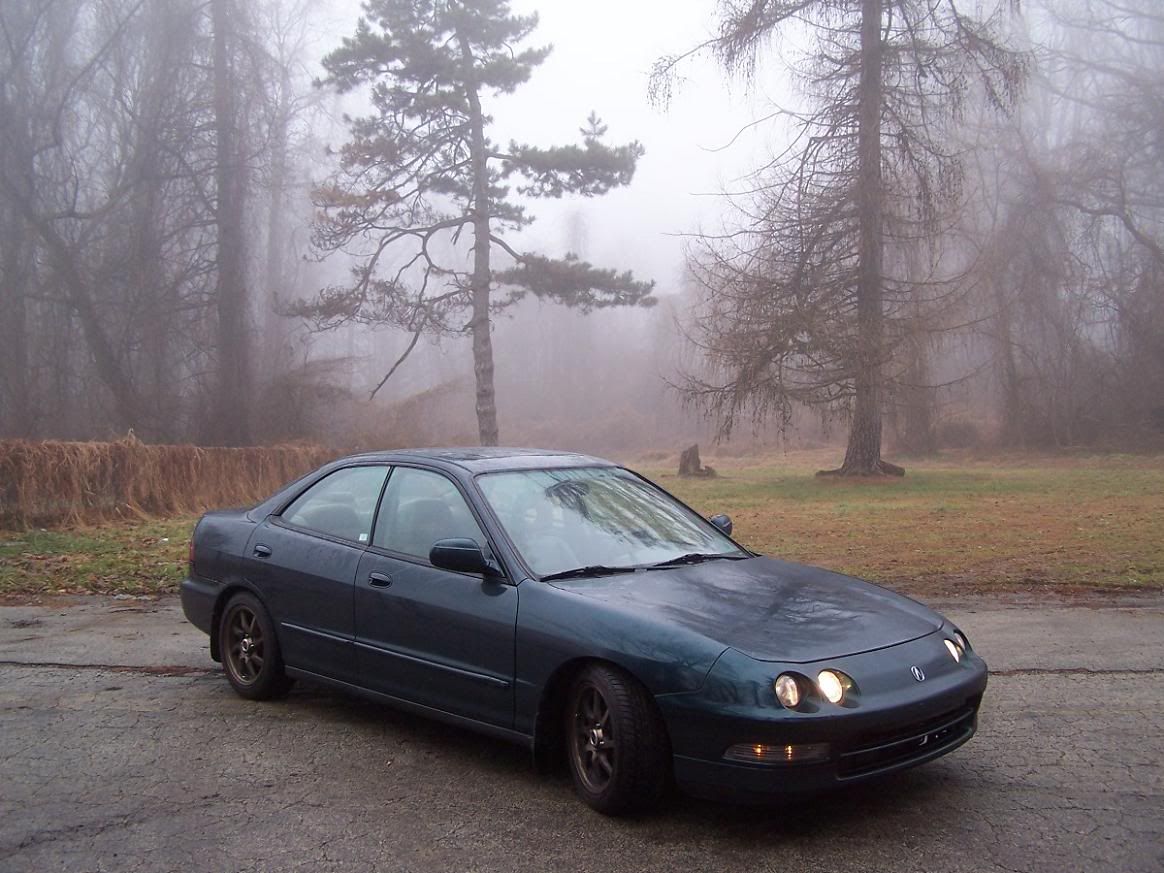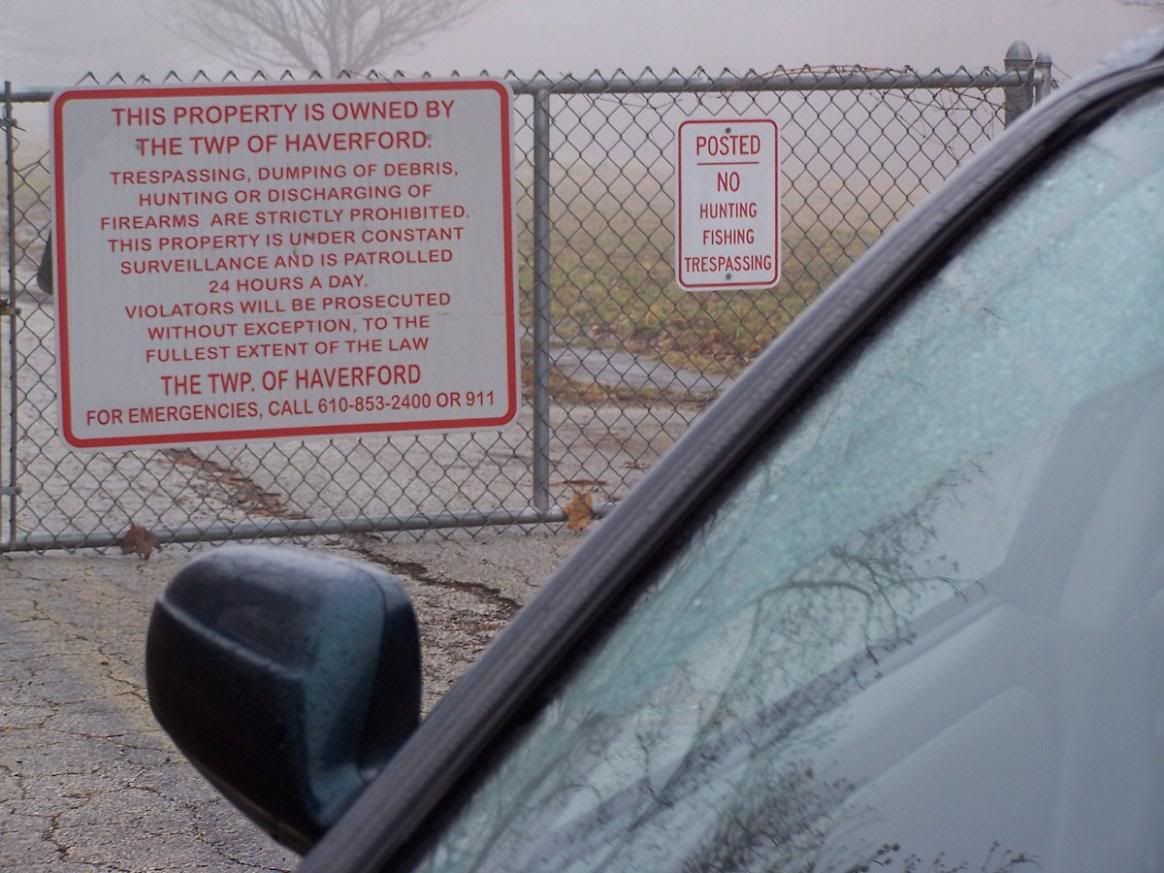 hah this was all taken in the driveway leading up to the gate to a now-defunct mental institution pretty close to my house...made for a sweet photoshoot huh?
Here's the front and rear adjustments for the shocks: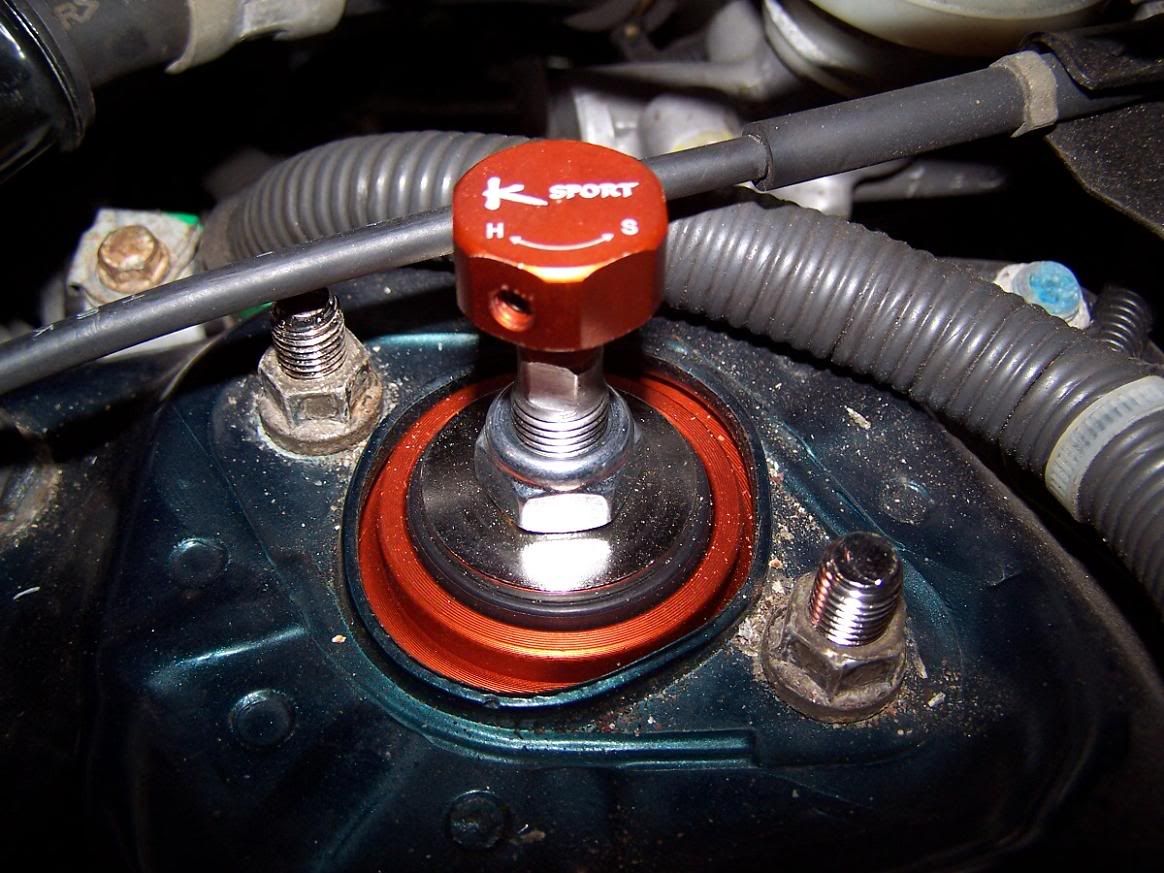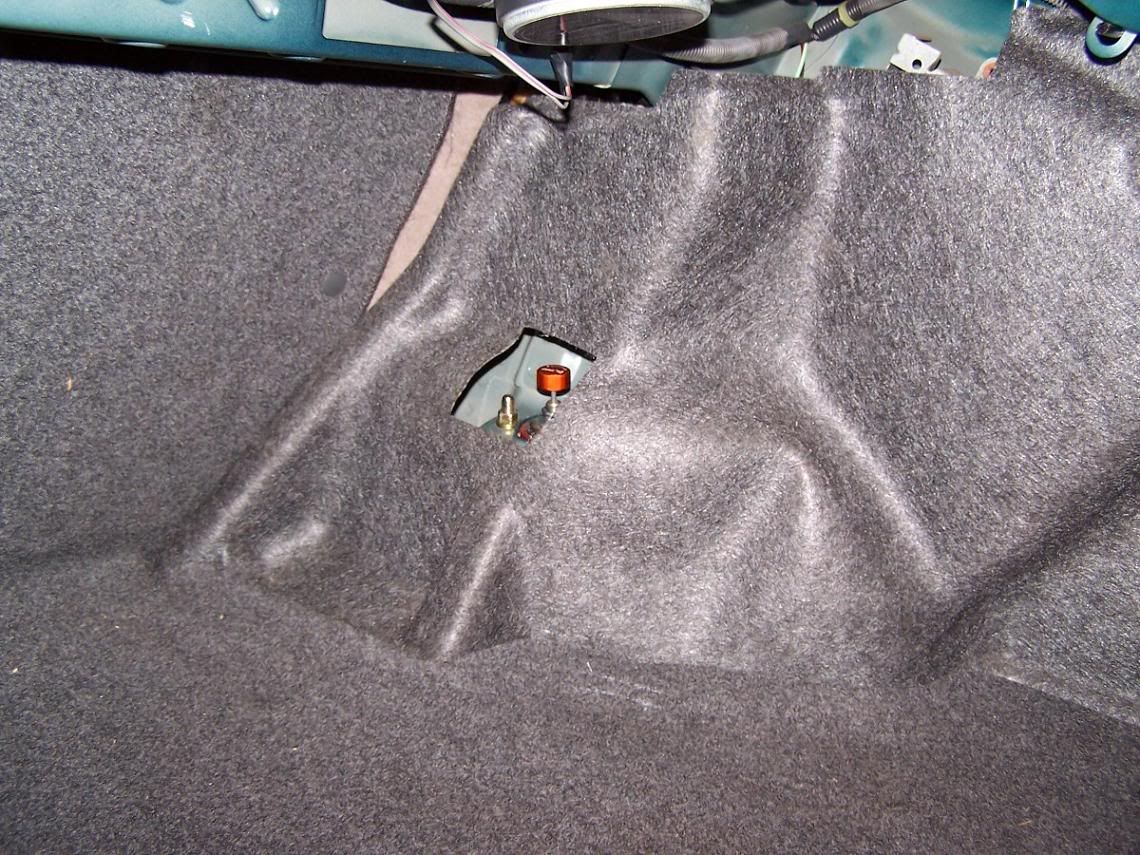 What I loved about this new stuff is that not only are the coilovers simply amazing, but everything's lighter than stock...here's the weight reduction breakdown:
Front coilovers: 3.5lbs x 2
Rear coilovers: 4lbs x 2
Rear LCAs: 3lbs x 2
Total weight savings: 21lbs
What makes that 21lbs even more significant is that it was all taken out of suspension components.
So, here's what I did to bolt the rear sway bar to the rear LCAs. When everything was set up and aligned, the endlinks were about 1-1.5" or so away from the LCA holes for the endlinks, so at first I was thinking I'd just go out to a hardware store and get some nuts and bolts and attach it from there, then I realized I got the ES poly. bushing master kit, and the front sway bar end links that came with it are not the right application for my car (all the other bushings in the kit are okay, it's just these pieces that aren't right), so I just used those to attach the stock sway bar end link to the LCA, and it worked perfectly. However since there are bushings there, they ended up being squished a good bit before the nut tightened...I just set my torque wrench to 10lb-ft (that was a stretch for those bushings).
The endlinks I'm talking about are the ones on the left "sheet" in this pic:
Hope you all enjoyed the pics! And please, leave some comments!
Peace,
--Brian