Hey everyone! This log is meant to keep track of my car's progress. The plans right now (as of 8/27/13) are to start building a high compression B20. Lets see how much things change.
Index
Track day!
optional kit installed
PLM 4-2-1 header
Lip, AC fix and suspension work
SSBP valve cover
new clutch failure
Shift linkage fail
B20B Coming together
Small Dragon update
Small Dragon update
Drowsy driving no bueno
Sideskirts test mount
eBay optional side skirts
hinged trunk board
Trunk particle-board board
Bought a B20B!
FIRM Video
First track day at The FIRM
Exedy stage 1 clutch install
Painted F & R disks
Koni and H&R Race
Koni yellows unboxing
RSX-S rear calipers
ProParts order
Oil pain
Head is back!
LED cluster lights
Maad JDM stanced Y0!
Slammed on stock shocks and H&R race springs
MASSIVE exhaust leak
Keyless door handles
Sold a B20Z
Cams, mounts and ECU adapter in
New speakers
Failed attempt and suede door inserts
Bearing wear
Tore apart the engine
Bought a B20Z
Current mods
Engine: Installed at 197k miles
B20b bottom end
P8R head
Rocket Motorsports single valvesprings
LS stock cams
Cusco catch can (larger line fittings and vent added)
AEM short ram
Power steering pump delete
COOOLD AC <-Never being removed. Ever.
Funcioning Cruise control
Trans:
Type r w/ LSD
Stock shifter
Exedy OE clutch
Stock flywheel
Moogen replica shift knob
Brakes:
Stainless steel brake lines
Type r reman calipers
Wearever mini cooper front rotors
Stoptech street front pads
Wearever sliver rear pads
Suspension:
Rear subframe brace
24mm rear swaybar
adjustable endlinks
Hardrace bushings all around
Ebay front camber kit
Koni sports shocks
Eibach coilover sleeves/springs (350f/240r)
Interior:
P06 chipped ecu with basemap from Phearable.net
Pioneer X6500 headunit
Alpine type s front speakers
Alpine type r 12" subwoofer
Alpine 500w amp
LED cluster lights (DDM Tuning)
LED interior lights (ebay special)
Battery relocation (trunk)
Exerior:
Optional front lip (Replica)
Optional side skirts
Rear mud flaps
5zigen fno1-r 16x7
Nitto Neo gen (Hate these tires so much, worst tires in the wet ive ever driven on)
OE GS/GSR trunk spoiler
Shark2 antenna (Broke the tip after two weeks, oops..)
On the way to Dragon run '13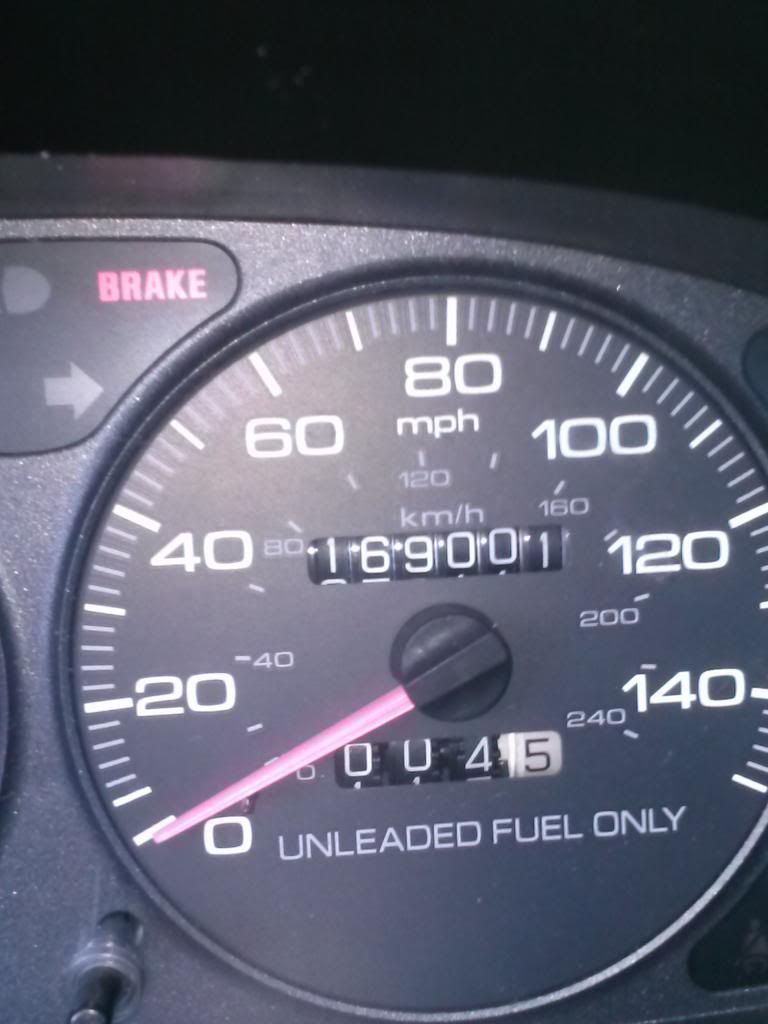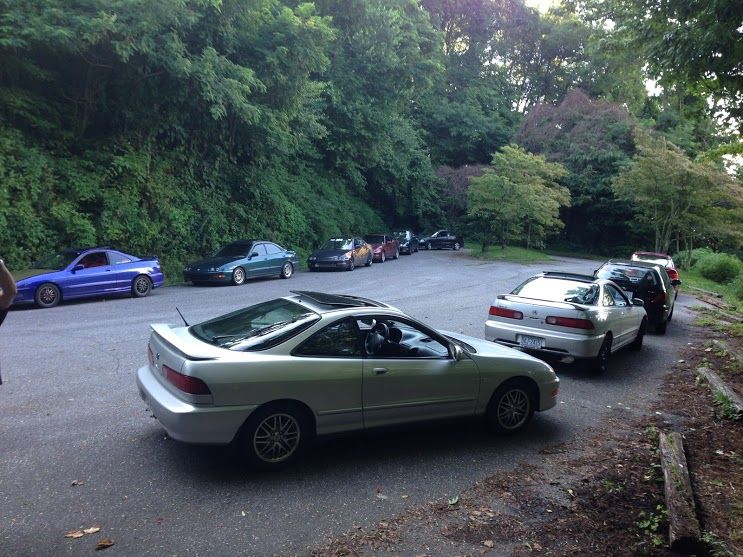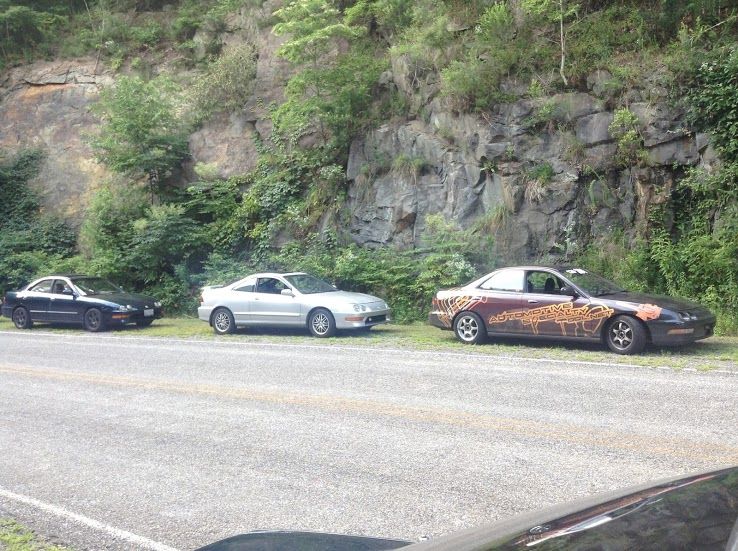 So far this is the only suspension upgrade to my car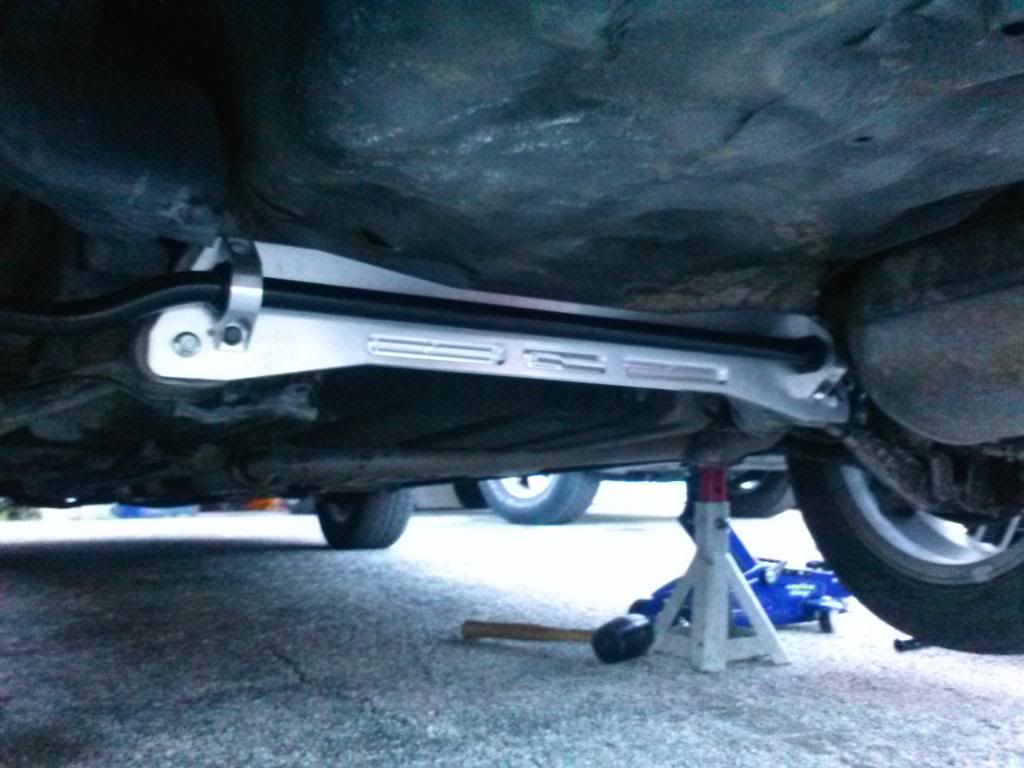 Its a 23mm swaybar and aluminum subframe brace I got from ebay. Identical to the on Matt (Echelon) has on his car. It really made a difference
Some pics of the recent starter replacement: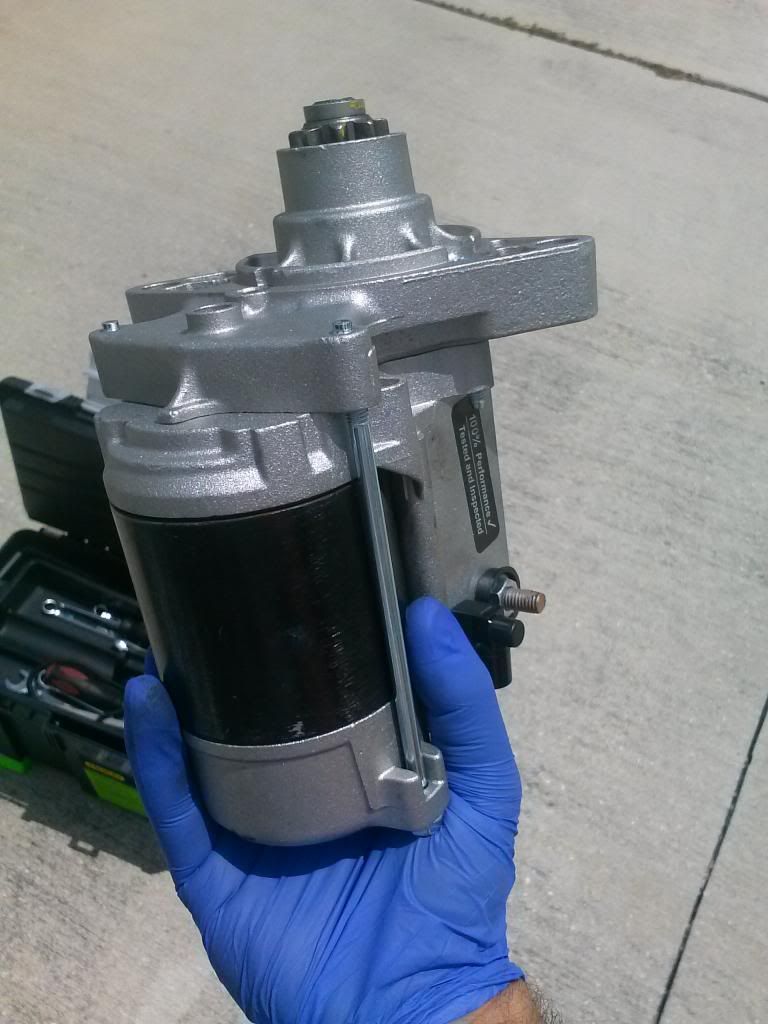 As of today, this is as far as my car has gone. It is a completely stock 1999 GS. Other than the swaybar I only have a Pioneer headunit, LoCustoms antenna and a Skunk2 weighted shift knob. The rest of the car is completely OEM. Here we go :driving: