Discussion Starter
•
#1
•
I will be adding my process so far on my car, the long journey that it is, and start documenting the rest of the build. I have this thread on J32a.com, k20a.org, and honda-tech.com as well.
Originally got the 2001 Integra LS in 2004 and then took it off the road around 2006 and has been apart ever since. Originally it was an LS, then went to a B20/Vtec, then proceeded to a B18C5 built block with a Crower built B18C1 head and turbo'd it. At that point I destroyed about 4 trannys in less than a month. Tore it apart and sold my motor set up to buy a hatch as a daily and build my teg. My plans were to k-swap the car but after gathering up parts over the course of a few years I decided to junk that idea and go J32a2 for the sake of being different. I was going to do a 6 speed but after talking with Don @ RPM I was set on tip-tronic setup, but with a twist, paddle shifter on the wheel. Well my progress took a backseat to my business that I owned, a sports bar. After 18 months of all work and no fun in the shop we could not renegotiate our lease so we closed up and I took a job doing debt negotiation. I now have a set 40 hour a week schedule, make great money, and have time to spend with my family and in my shop.
Now, on to the build thread!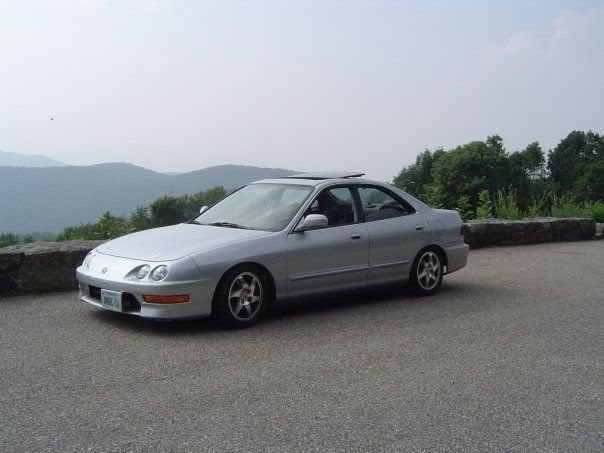 When I got her, all stock lowered and on blades.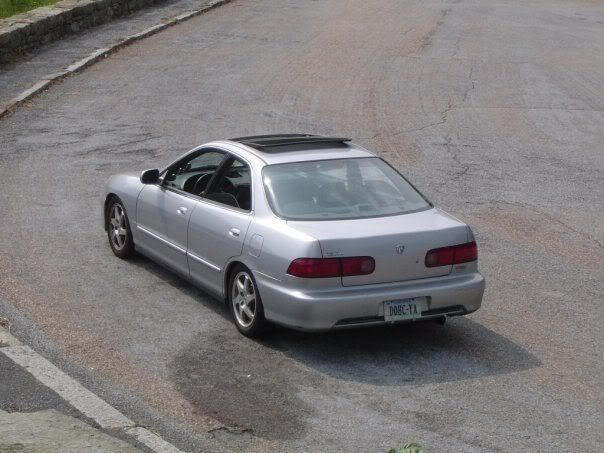 Skyline Drive
Skyline Drive Again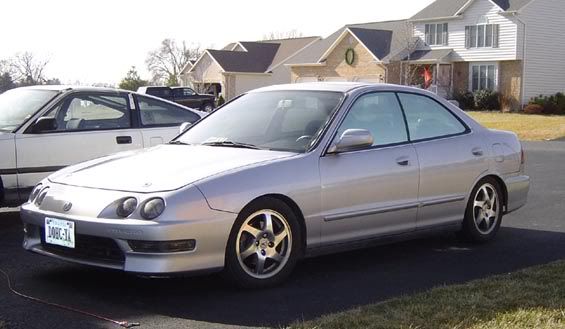 I thought I liked the black housing, never should have bought it....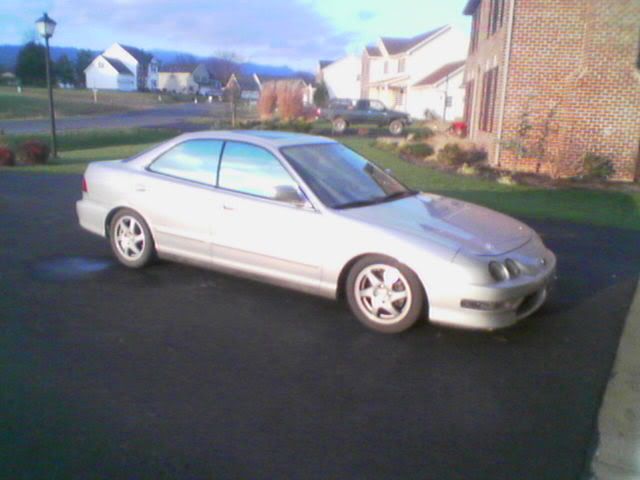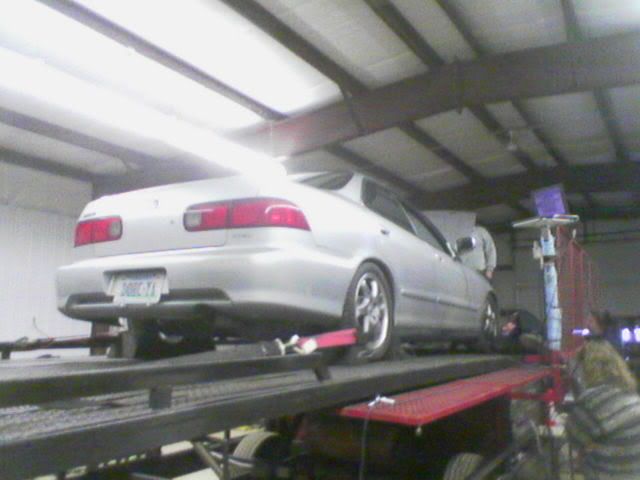 Sitting on the dyno with my B20/Vtec build.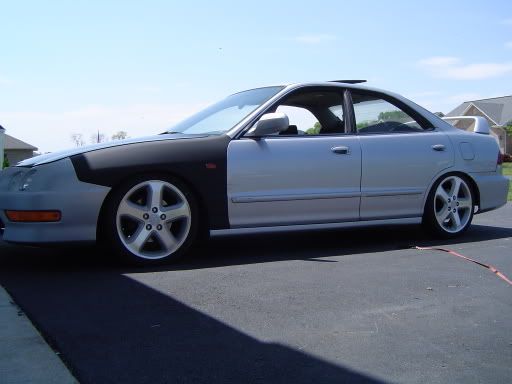 5 lug with CL Type S Wheels