Location:
VIRginia International Raceway,
Virginia International Raceway
When:
October 19 - 20, 2016, potential social event to follow (TBA)
Banquet:
At VIR's Gallery or Pagoda
Schedule:
TBA
Cost:
TBA
Registration Opening:
Jan 2016 most likely
Lodging:
Camping will be available at VIR. Also, the garage suites and lodge will also have rooms. Please note, you cannot book anything until VIR opens it up in 2016. We will announce it as soon as we're given the green light from VIR.
We're happy to announce ITR Expo 16 at VIRginia International Raceway!
Please join us on Oct 19 - 20 (potential non-track day event to follow) when we return to this historic track.
Thanks to all of our supporters. 16 years is an amazing accomplishment!
ITR Expo was last at VIR in 2008, and the track, and its respective facilities, have changed a lot since then.
The scheduled dates this year were designed to close out the year for many as well as reduce conflict with other racing organizations.
From ITR Expo 8 at VIR:
Track Map: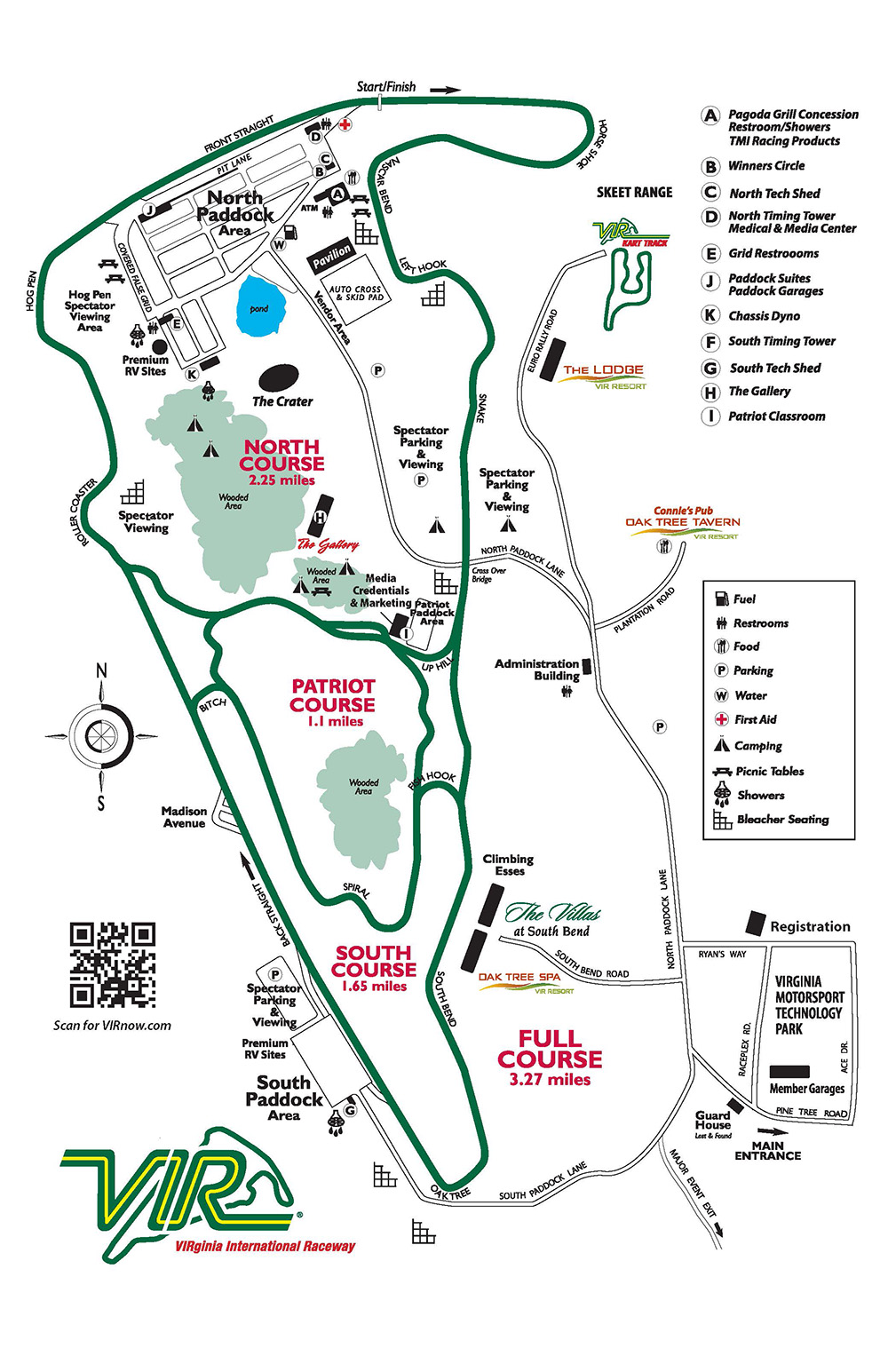 Read more or join the conversation
here
.