Welp, the day has finally come... I'm selling my 94 GSR. School and life happen, and I'm moving on (and need the money).
here's the running log:
http://www.team-integra.net/forum/20-your-integra/137396-ishbogs-94-dc2-8-23-08-update.html
There are a million tiny things I've done I can't list here... but I've loved this car since I bought it in high school, and it'll be sad to see her go... but here's a rundown.
Engine is completely stock, and runs fantastic.
1994 Acura Integra GSR
Frost White
2nd owner
ALL maintenance records since the first oil change
189,405 miles on the odometer as of 4/11/2011
Synthetic Castrol EDGE oil
-Black leather interior
-Black dyed carpet and mats (was gray, jet black now)
-ITR shift knob
-immaculately detailed interior and exterior
-20% tint all around (perfect condition still, no bubbles or purple or yellow)
Modifications:
-Koni Yellow shocks
-Ground Control threaded coilover sleeves, spring rates 430f 380r
-Ground Control extended tophats (red)
-Skunk 2 Pro Kit camber kits
-22mm rear ITR sway bar
-15" Konig Heliums w/brand new Falken Ziex 512's
-Front 94+ ITR lip
-Shaved front emblem & plate holes, professionally painted
-RSX-S axleback muffler
-intake resonator removed (throaty sound, stock airbox still in tact)
-k&n air filter
-Energy suspension shifter bushings (great improvement)
-Side motor mounts stiffened with quicksteel epoxy, improved responsiveness
-detailed engine bay
-valve cover painted gunmetal, wire cover painted black
-polished stock GSR strut tower
I'll add to this list when I remember the little things I'm forgetting... here's some pics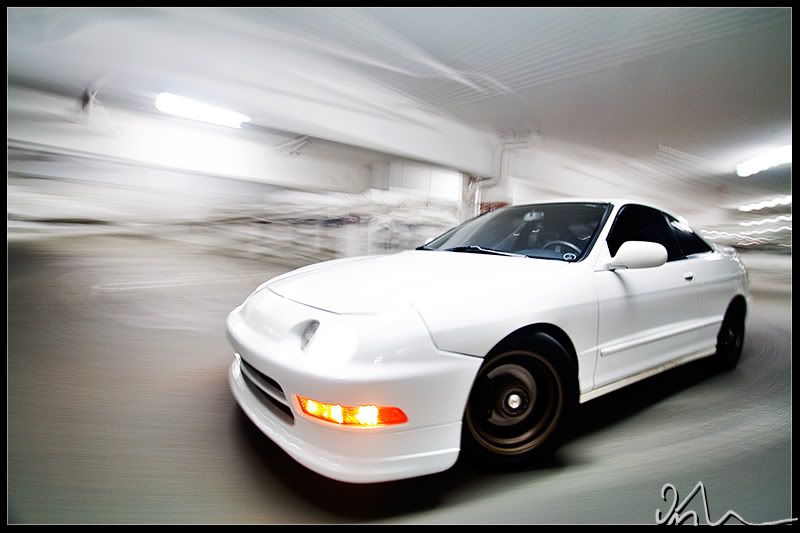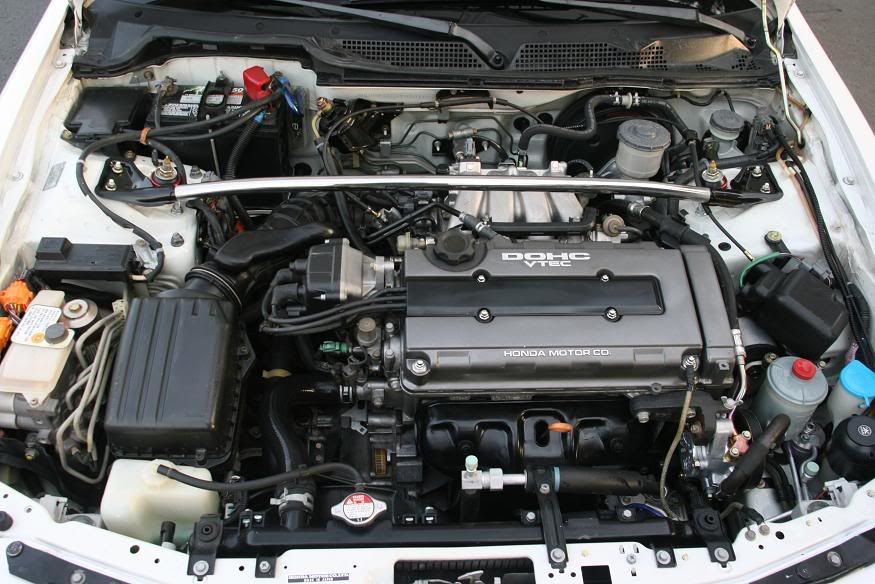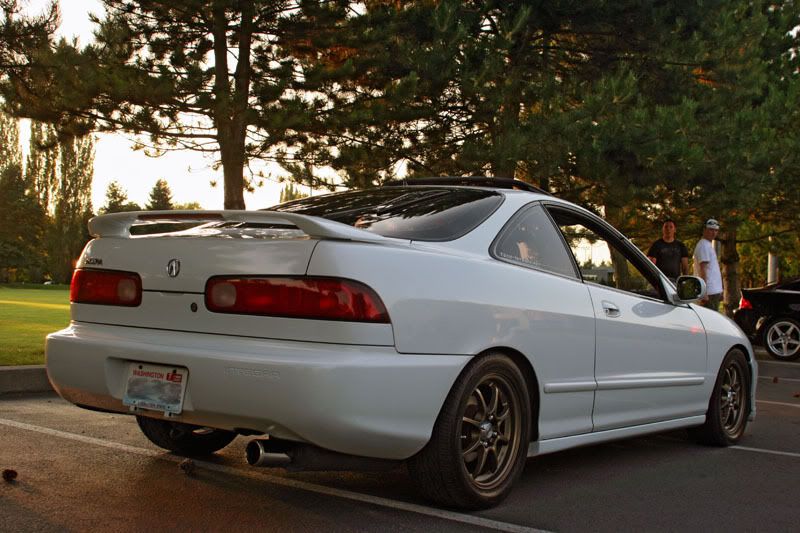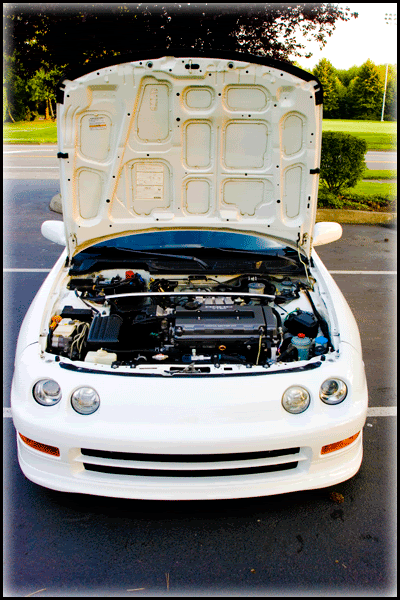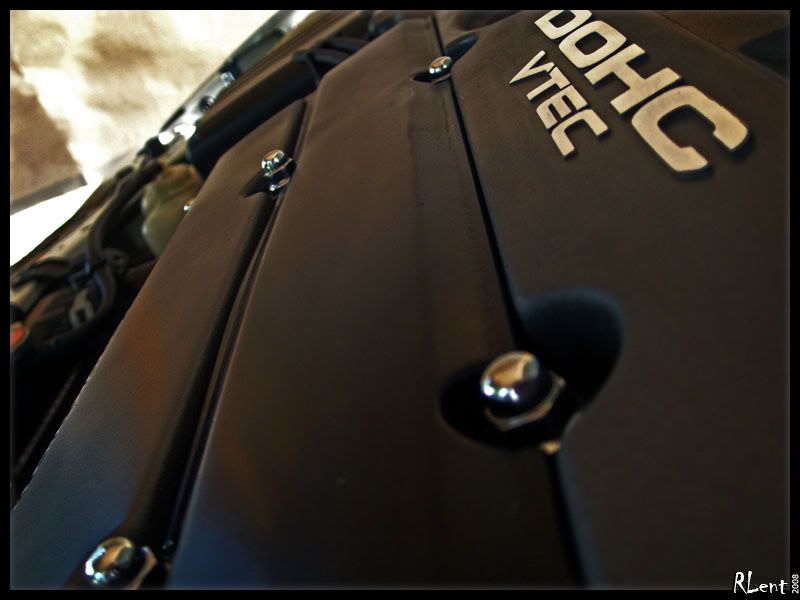 I get OCD when I clean things... nice black carpet!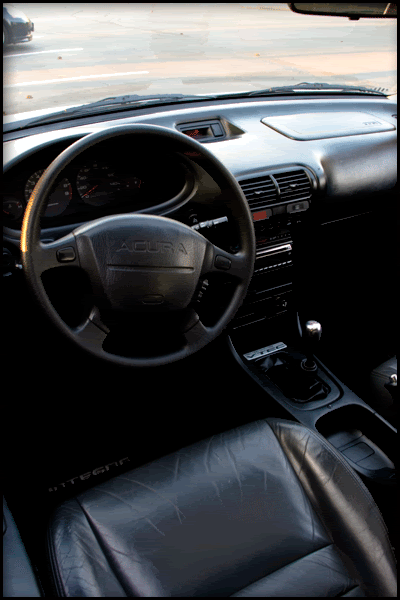 My perfect, dream sale price is $6000. I know I probably won't get that, so post how much you think I could get for it these days, or how much you'd offer.
I'm posting this on T-I before craigslist because this place gave me the ability to bring the car to this point -- now maybe someone wants to take it a step further, all the better if its a fellow T-I member.