Discussion Starter
·
#1
·
Well im getting out of the integra scene and moving away to something I don't have to baby. I officialy parked the teg for good in my garage because i bought an 04 Lexus IS300.
Anyway I need to sell my car to pay off the rest of my new car and figured I'd try here first.
I will be posting this car for sale on autotrader but i know whoever buys it from me won't appreciate the actual value of what all i have. So my idea is to possibly trade my car for someone elses and i sell that car. I figure it's a win-win if someone want to upgrade and i'll feed better knowing the teg has a good home.
Also Car is for sale for 9,300 obo, any reasonable offer will be considered.
Here is the run down:
-It is a 1994 Integra RS
-It has a clean title and I am the second owner.
-Frame has 98,211 miles on it
-New engine(Fully Built) has 1,641 miles on it
Exterior:
-Painted 2 years ago Pikes Peak Pearl White
-Shaved Side moldings, emblems, antenna
-Aero Gear body kit (if you don't like it 500 bucks for new bumpers and your set)
-Side skirts and fender flares molded to body
-Autoloc Door Poppers
-98+ Red Tail lights
Interior:
-Black Carpet
-Tenzo-R racing seats
-Sparco 4pt Harnesses
-Leather door panels
-Leather center arm rest
-2 tone black/carbon vinyl rear seats
-Pioneer Deck & upgraded 6 1/2 x 9 speakers
Suspension:
Tokico illuminas 5 way adj.
Ground Control Coilovers
Konig 17" Appeals
Engine:
Originally a b18b1
Block:
Golden Eagle Sleeves (Iron Ductile) bored out to 84mm (2.0L)
JE 9:1 Pistons
Crower Rods
Micro Polished Crank
All new bearings all of which are Honda
New water pump
New oil pump
New timing belt
New seals and grommets
New starter
New timing belt
New Spark Plugs
New Spark Plug Wires
New Radiator
New Interstate Battery
(If I sell/trade this car I will warentee the accesories for 10,000 miles because they are all new)
Head:
Port and Polished head designed for forced induction
5 angle valve job
.5mm oversize valves
ARP head studs
Replaced head gasket with a stock 84mm Honda
New Cam Seal/all other seals replaced as well.
Transmission:
Stock Flywheel
Clutchmasters Stage 3 Full Face Kevlar Clutch
GSR transmission off of a 2000GSR only has 30,000 miles
No grinds/shifts great
The biggest thing is the engine which i spent roughly 6-7 grand on this and I really want this to go to someone who can add some forced induction to it or push it harder.
If someone is intrested I can trade cars + cash depending on the car(either i give you cash or you give me cash). The car will be ready on March 12 at the latest because I want to pass smog for whoever buys it. I also plan on puting new tires on before i let her go.
I invested roughlt 25,000 into this car and if i can't trade it here ill post it on autotrader for about a third of that. If I missed anything I have on this car I will update it but if anyone has any questions let me know.
I have receipts for all of my engine work and most everything else.
More picture can be posted by request.
Pictures below: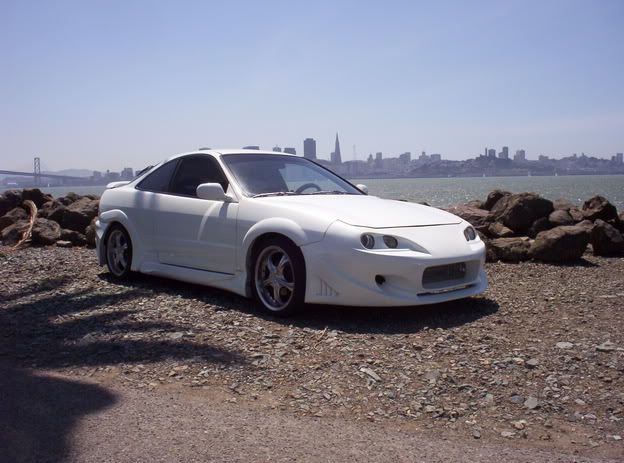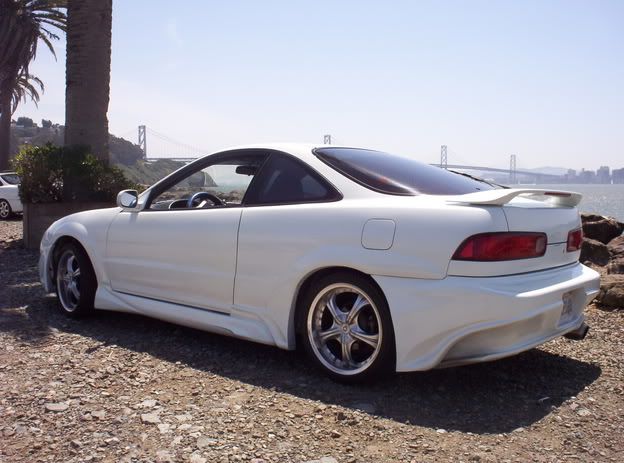 Engine looks mild/dirty because i have a lot of stock parts on there like the manifold in order to pass smog