Discussion Starter
·
#1
·
Whats up guys, I now have my 96 Integra GSR up for sale. Asking price is 7,000 obo. PM me if you want more info that what I have listed or if your interested, I will reply to them as soon as I see them. Thanks and here are some pics/specs.
Year: 1996
Make: Integra GSR
Milage: 113,xxx
Interior: Black cloth (clean!)
Exterior: Minor rock chips and such from being 11 year old car. Paint very shiny, trust me I babied the **** out of this car
Reason for selling: I want a new(er) teg
Mods: fireball exhaust, VIS CF hood, Motegi 16 inch FF7 rims with kuhma ecsta's. 70% treadlife left, 6000k HID headlights, Clear Corners with amber bulbs, H&R Sport Springs with KYB AGX's, 94-97 Type R front lip, 20% window tint all around, 98+ taillights, AEM CAI. Maybe more but cant think of anymore right now.
RUNS PERFECT!
Pics: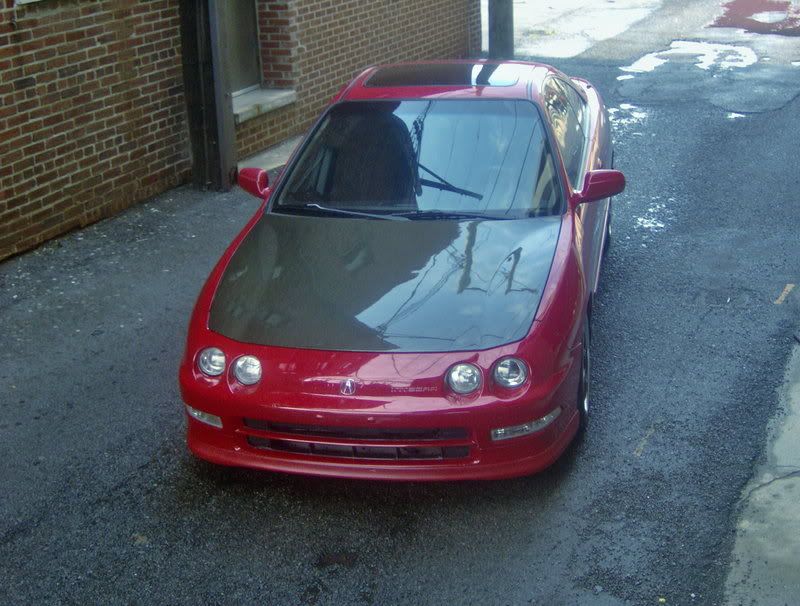 Ill try to get more pics if wanted!