Thanks guys!
------------------------------------------
So today I:
*Got the pigtails soldered on and labeled. Then I verified afterwards that I had the correct wire soldered to the red by checking continuity to the plug on the drivers side that alll the power connects to.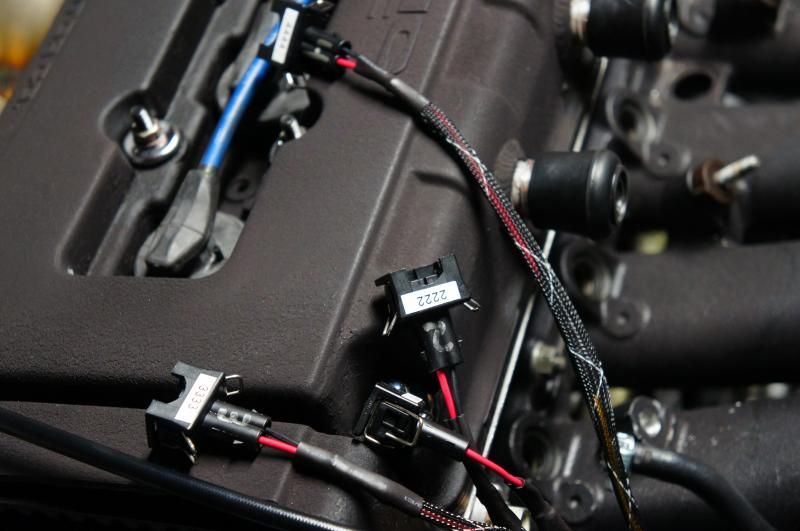 *Exchanged my passenger axle at Autozone since it had a small leak in one of the boots
*Installed axles and put together brakes
*Installed fuel rail and injectors. I was about to put the fuel feed line on until I decided I might as well replace the fuel filter since it hasnt been done in a while.
I called FedEx about my packages and they said that the weather delayed them so it will be a couple days late. USPS still says that my S300 will arrive tomorrow so we will see.