Been quite a while since I posted an update. We got our new house and absolutely love it. Been spending my free time getting the house stuff all setup.
Just yesterday I was able to finally get started on getting the garage sorted out. This garage is a bit smaller than my old one so I will have to work more on conserving space. I plan on getting a decent sized shed for the back yard to store large things that I rarely use like the lawnmower, shop press, engine hoist and stand along with other items. Our new house came with all appliances so I have a spare washer and dryer taking up space until someone buys those.
Here is what I started out with: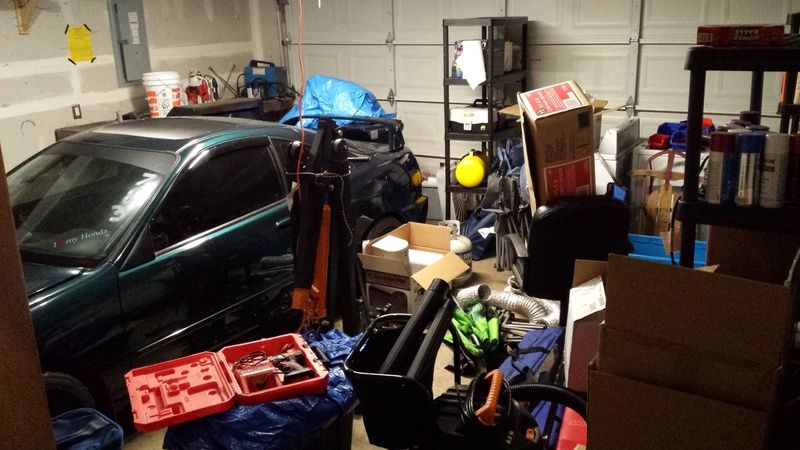 Going to work on the garage more today so well see how much room I can free up.
I ordered a drag wing for the teg from CCC Racing this morning for their Black Friday sale. They had a 30% off coupon for aluminum wings while the wrapped wing coupon was only good for 15% off. Ill just have to wrap it myself but it came out to only $182 shipped which was nice. Once I get this mounted off comes the ITR spoiler. Next to buy is a set of skinnies before spring time comes around. Hoping the skinnies and wing will pick me up a few mph in the quarter.
Also stopped by SpeedFactory this morning and picked up a tshirt and banner for the garage for their sale. They were out of banners until Monday so I will have to swing by and pick it up after work then.
Tshirt