Organized oldest to newest updates: (Need to update)
Motor swap plus OEM parts
Valve cover plus parts delivered
Front end installed
Rims and HID retrofit
Body work on the hatch begins
Body work complete! Plus ITR throttle cable swap
Door panels
Finally tires so I can mount the rims
New deck, mudflaps, and antenna delete
Tan to black swap
Carbon fiber vinyl on the interior
The NO BS Big Brake upgrade
Header/test pipe install
Koni/Ground Control installed
I hate thieves!!
New lugs/detail pics/VTEC solenoid gaskets
Plasti-Dipped rims
Tinted windows
LED reverse lights
Extended studs plus new wheel bearings
ASR subframe brace and sway bar

JDM ITR Recaros
Mishimoto radiator, fan and pipe kit
Bad news once again
New motor plans
Picked up new motor
Tune results
Intake, MTX-L, oil pressure gauge arrived
Remote oil pressure sender, gauges installed
New camera test pics
Dragon Run 2013
Dragon Run Pics
Catch can installed
Ugh! Low compression results
AC delete and weight reduction
Block needs rebuilt...time to build for turbo!
BWR ramhorn turbo manifold/down pipe/dump tube
Re-loom engine harness and remove sound deadening material
Painted tranny
Battery relocation
Painted head
Personal steering wheel/BWR catch can and other parts
Picked up assembled block and pics of old pistons
Motor assembled time to install
First start up video after rebuild
Replacing valve seals using the "Rope Trick"
Blaze yellow plasti dip rims
Turbo install begins!
Fuel pump rewiring guide and window weld torque mounts
Starter rebuild
First tune while boosted
Small photoshoot
Advanti Storm S1 and BFG Rivals mounted
Oil cooler install
Exterior battery kill switch
Tuned once again
ABS delete
Headlight duct and LSD
First set of slicks
Slicks and rims mounted
Current setup
Motor
-Turbo 98 JDM Type R B18C (427whp and 304tq)
Engine Setup
-82mm Wiseco 8.7:1 pistons
-Stock sleeves
-Precision 5531 turbo
-BWR ramhorn manifold
-Tial 38mm MV-S wastegate
-Tial Q 50mm BOV
-Victor x intake manifold ported to match TB
-Skunk2 70mm throttle body
-CTR cams
-Supertech flat faced valves,springs and retainers
-3in exhaust and downpipe, no cat, Vibrant muffler
-Innovate MTX-L wideband
-Hondata S300 V3
-RC 750cc Saturated
-Golden Eagle fuel rail
-Grams Performance 255 Fuel Pump
-92 Octane
-Omni 4 bar map sensor
-BWR catch can setup
-MFactory LSD
Suspension
-ASR subframe brace
-Blox Pro Drag coilovers
-Energy suspension bushings
-Full Race traction bar
Tires/Rims
-M&H 24.5x8.5x15 slicks
-Advanti Storm S1 Rims 15x8 +25 offset
-BFG Rivals 205/50/15 tires
Brakes
-Mini Cooper Stop Tech Slotted Rotors
-ITR Front Calipers with Stop Tech Pads
-Techna Fit Stainless Steel Brake Lines
Interior
-Whitfield 10 point chromoly rollcage
-Kirkey pro drag racing seats
-G-Force 5 point harnesses
-Tan To Black Interior Swap
-Personal Grinta Black/Red Suede Steering Wheel
-ITR Shift Boot
Exterior
-ITR Front Lip Replica
-OEM Honda Access Window Visors
-OEM ITR Rear Spoiler
-20% Window Tint
-Team CGP 2 Piece Rear Diffuser
-Team CGP moonroof delete plug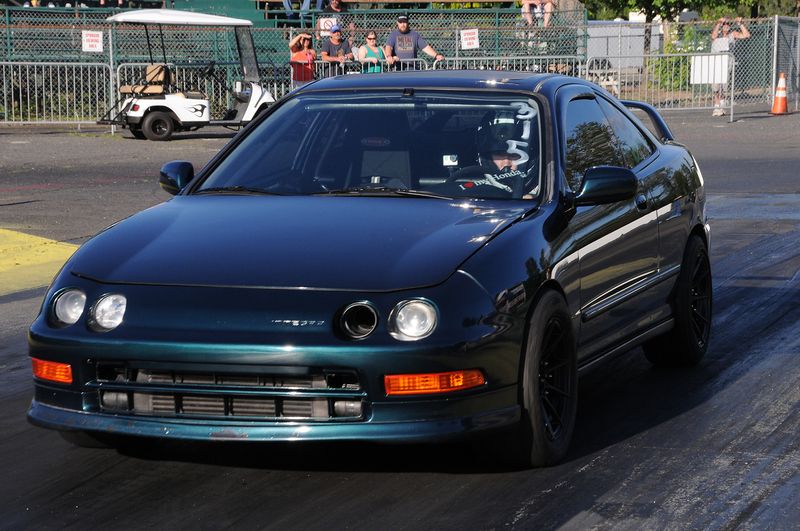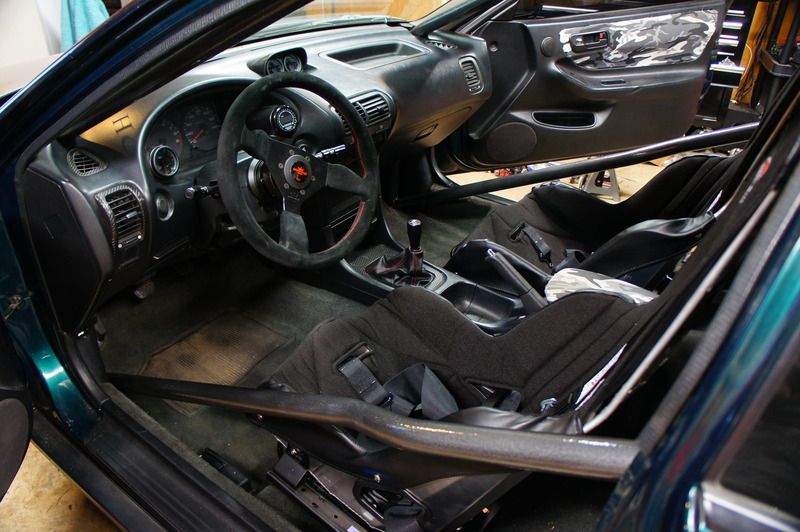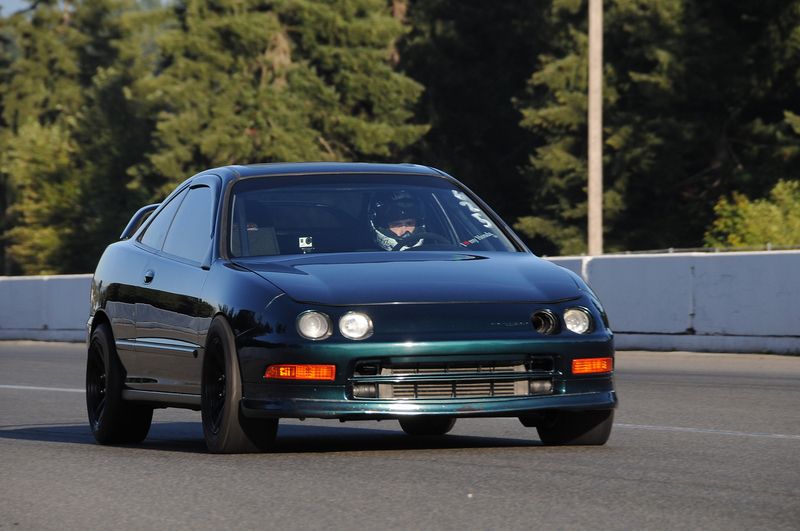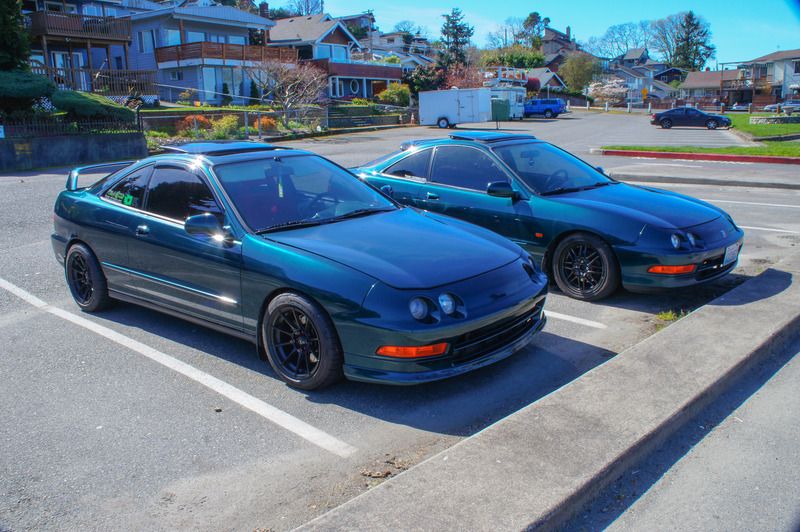 *****************************************************************************************
Original Post
So today I picked up a 96 GSR. Its got 151k on the motor. Motor runs pretty smooth.
The major issues that its got is:
the damage on the front drivers fender (seller gave me a replacement)
the brakes need to be replaced ASAP
I got the car for a decent price so I wasnt worried about the problems.
Other than the front corner of the car the rest of the body is pretty clean.
So tonight I bought new brake pads all around and new rotors for the front. I will be replacing them tomorrow. Should get rid of the constant squealing lol.
I also plan on washing and cleaning her a little bit too.
For now I plan on just fixing all the small things and cleaning up the body a bit. Definitely getting rid of the yellow high beams and front turn signals. I also plan on getting some new wheels and tires. Its currently on steelies and snow tires.
Here is a couple of quick pics I snapped on my phone. Ill post up some more tomorrow when I get a chance.