Discussion Starter
·
#1
·
I've been doing some research on here, found a lot of info on oil coolers but none really on ATF coolers.
Fluidyne
B&M racing
perma-cool
and ect...
From an oil cooler thread: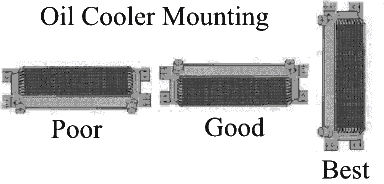 anyways... does anybody have one.
I'll give the reasons why i'm kinda looking into getting one. My car is pretty much stock but i drive it pretty hard. I sometimes go 3-4 hrs non-stop, hauling hundreds of lbs of stuff, and if i have a longer trip, i'll fill up and keep going. The car is constantly downshifting to pass cars and upshifting over and over and over.
And i also would like to go to the drag strip everyonce in a while without feeling as guilty about shortening the life of the auto drastically. It's gotta last me a long time ya know?
When i'm at the light, i'll brake torque (hold the brakes down and rev up to 2.3k or whatever and hold it there till i launch) That goes on for about... 4-5 sec at the most. as many runs i can get though (12+ in a night)
I know that really heats up the fluid.
Where would i mount one of these? What size would be good? I assume i need a fan because the drag strip it's like 16 sec runs, then go back to the line and wait for my turn again. Are there any negatives i'm overlooking? How does the fluid circulate, is there gonna be a pumping loss, if at all compared to a oil cooler?
Thanks in advance!