Well I have finally decided to take the plunge and just make my own JDM Fender Brackets to include the JDM Headlight tabs that are not available with only a T-Bar swap. After looking and looking at Passwords website and always showing unknown date when they will have some available I said eff it. I still had both my USDM Fender brackets and decided to see what I could do with them. After some test fitting, they were the exact length needed with just some tweaks and no adding to them.
Well like many of the members out there that have gone the route on the JDM front I took as to only use the T-Bar and not the whole Radiator Support, I have found a great way to make your own brackets using the USDM ones that came with your ride.
Lets get started.
First off, I am by no means an expert welder and just a novice one at that with good practice over the years using Mig welder, Heat welding and Arc welding under my wing. only 10 Years on and off of practicing and doing minor welds.
--------------------------------------------------------------------------------------------------------------------------------------
General Tools needed:
1. 10 MM Socket and Ratchet
2. Welder of your choice - I used a Mig Welder
3. Primer ( what ever color you choose ) used to protect the bare metal from oxidation/rust
4. Pair of Pliers to bend the brackets
5. Grinder ( Pneumatic or Electric )
-------------------------------------------------------------------------------------------------------
First as always, remove the front bumper and raised your Integra and as the many do, PLEASE use Jack Stands. You will be under your Integra several times. Depending on what type of front bumper you have either being OEM JDM, Aftermarket, etc, choose your tools accordingly.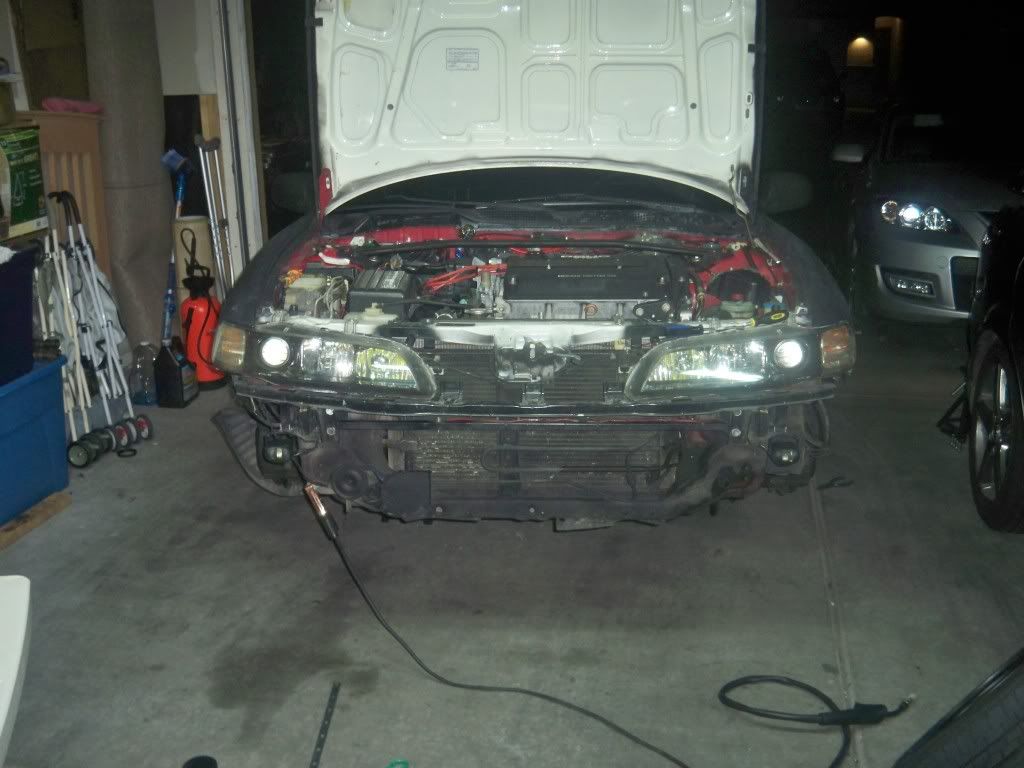 First pictures will show the driver side bracket already welded as I realized after I was done to do this DIY. Sorry about that.
If you notice the weld I made, I used a grinder to cut a relief in the metal so I can bend it a bit more straight as that is what I needed on the bracket. Next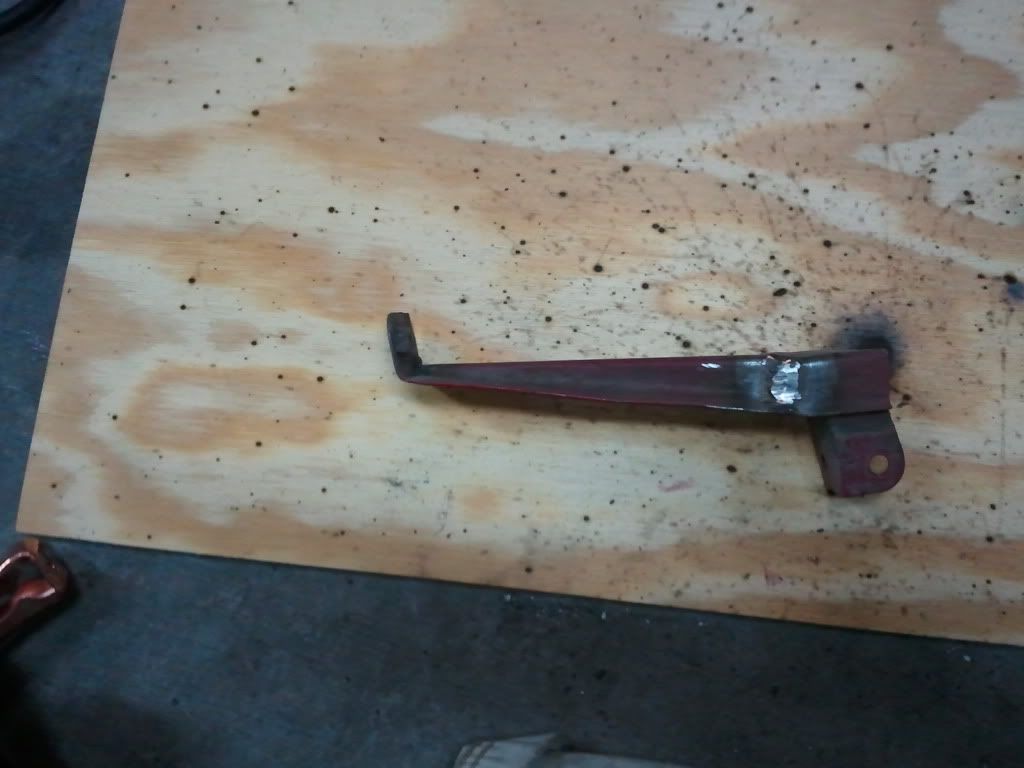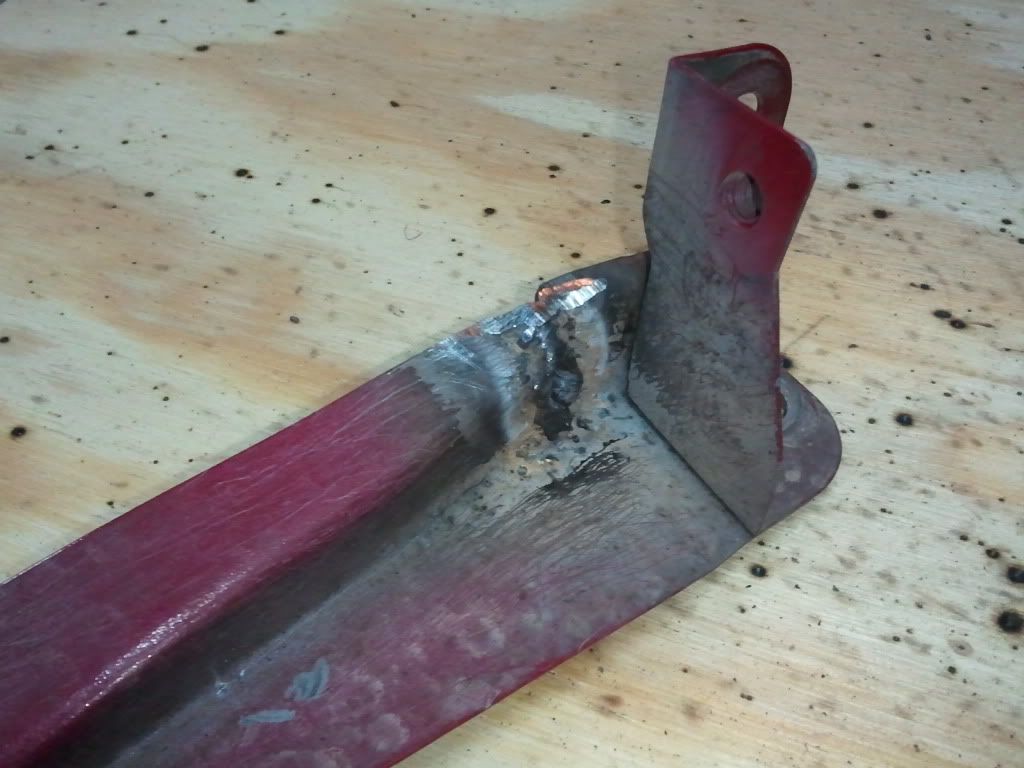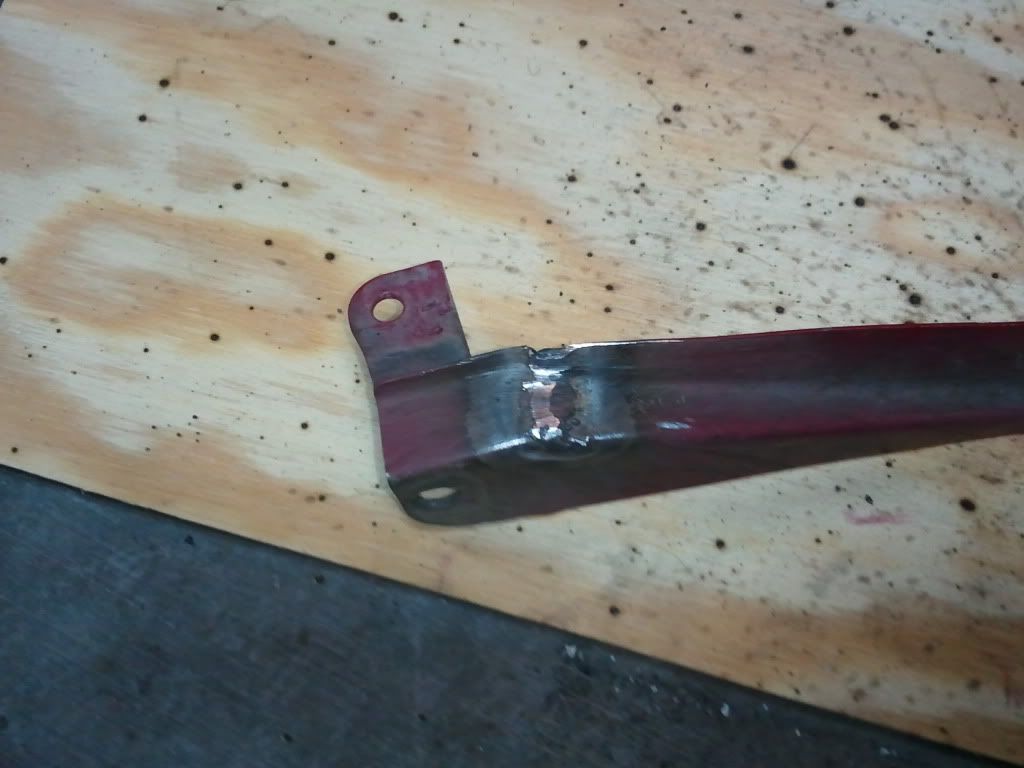 This picture shows the section that was bent and all I did was bend it the opposite way and aligned it with the fender and welded it at the angle I wanted it .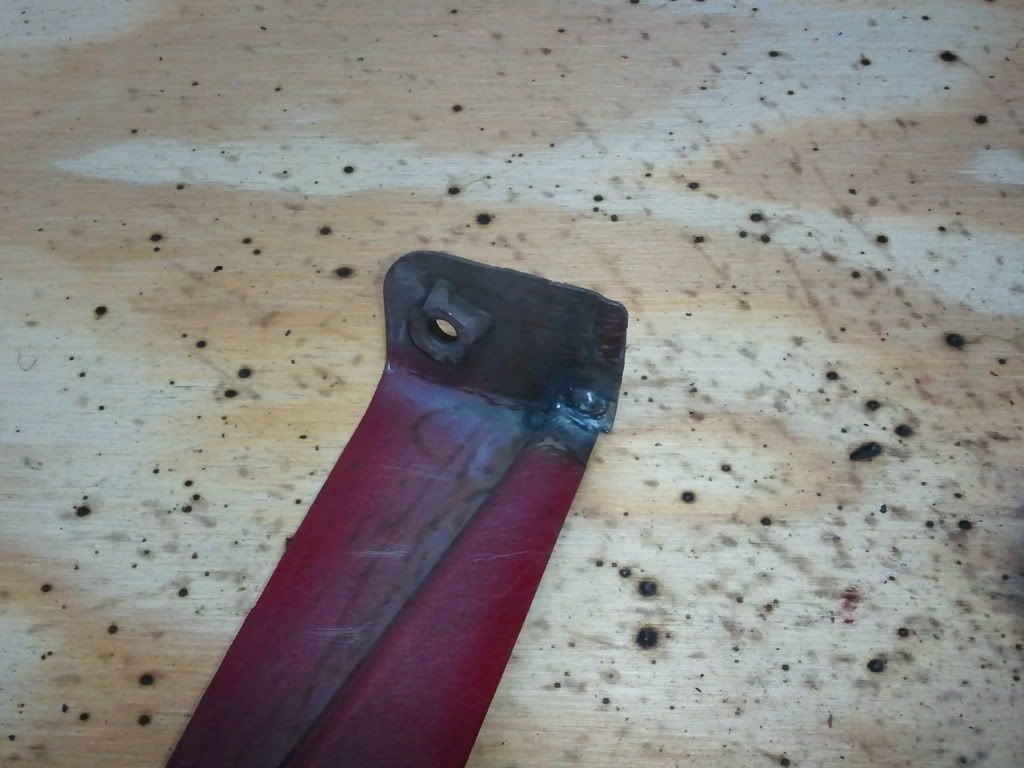 Finished, primer and installed. Perfect fit.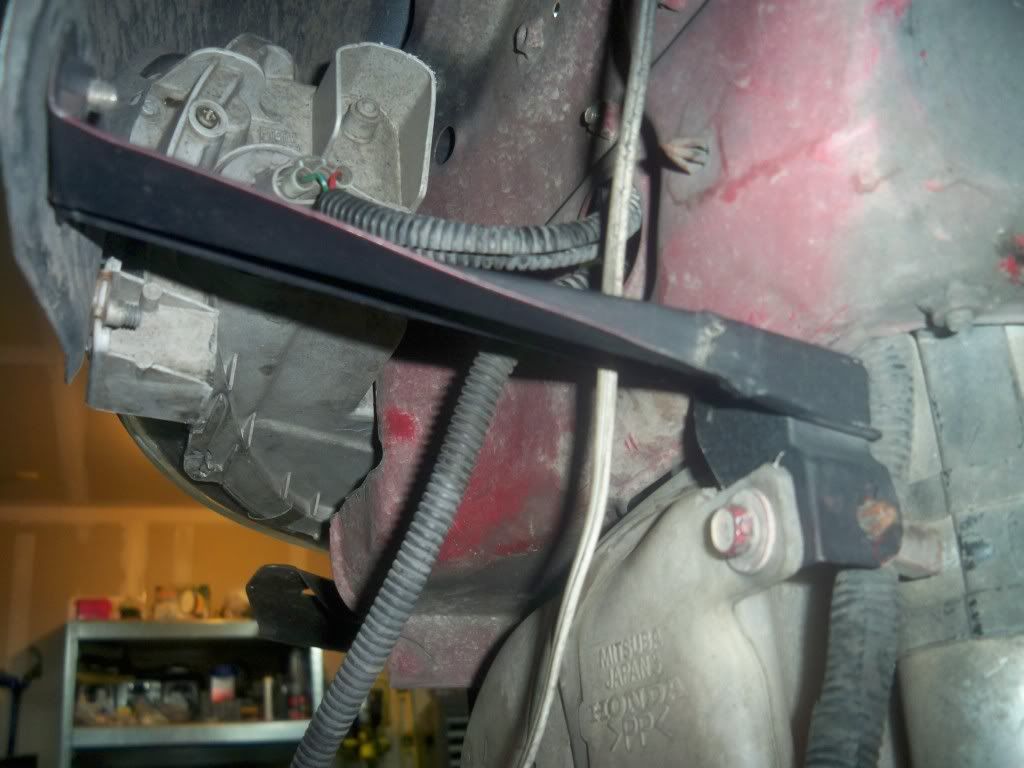 Passenger Side Bracket Pictures:
Original Bracket untouched.
Original Bracket mock up. Notice the portion where it meets the fender is not aligned to the holes.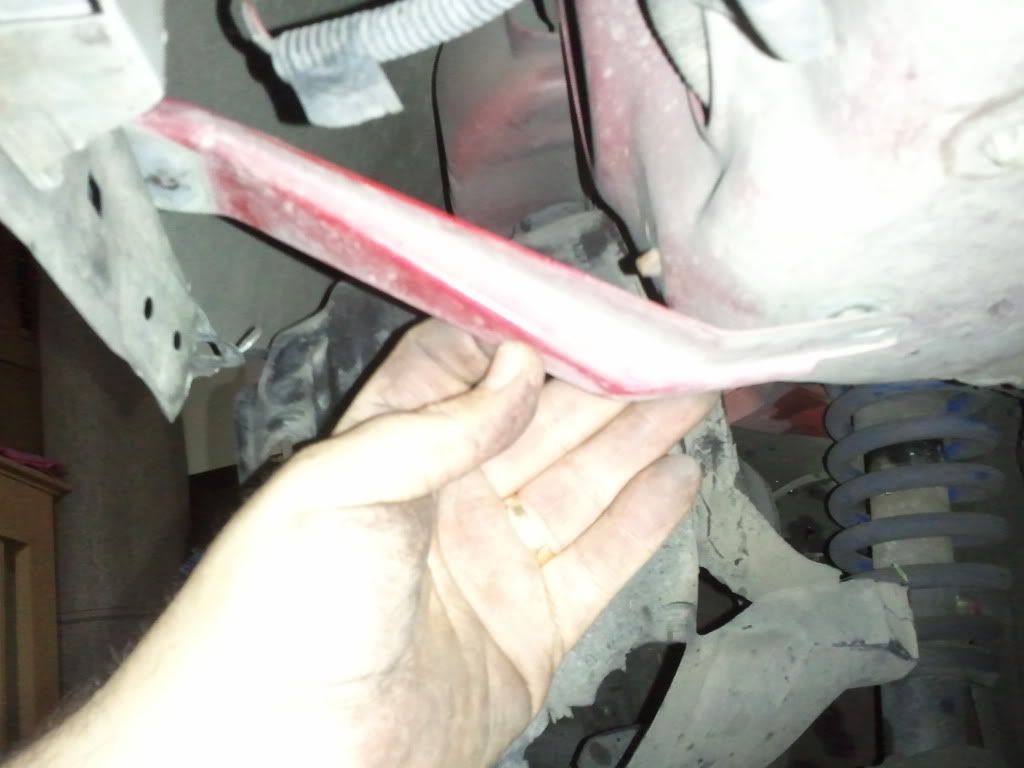 Relief cut with a grinder so I can bend the bracket a bit lower than it already is.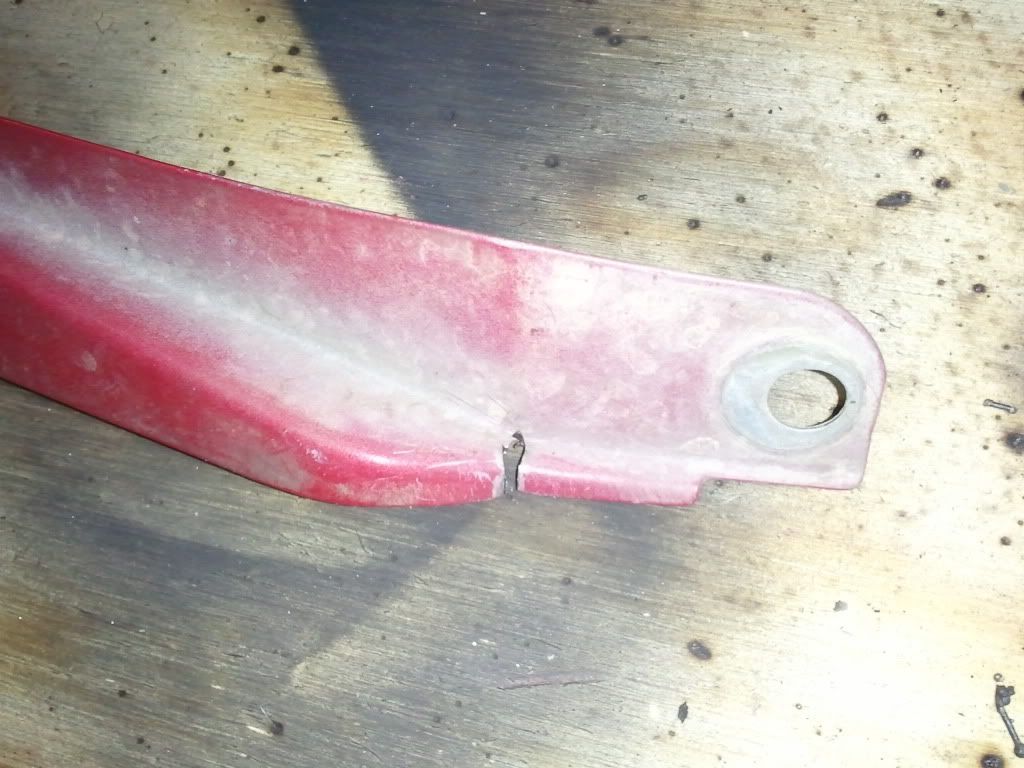 I also cut reliefs on the fender end of the bracket to bend it the opposite way as well.
Here it is all welded up after adjustments were made.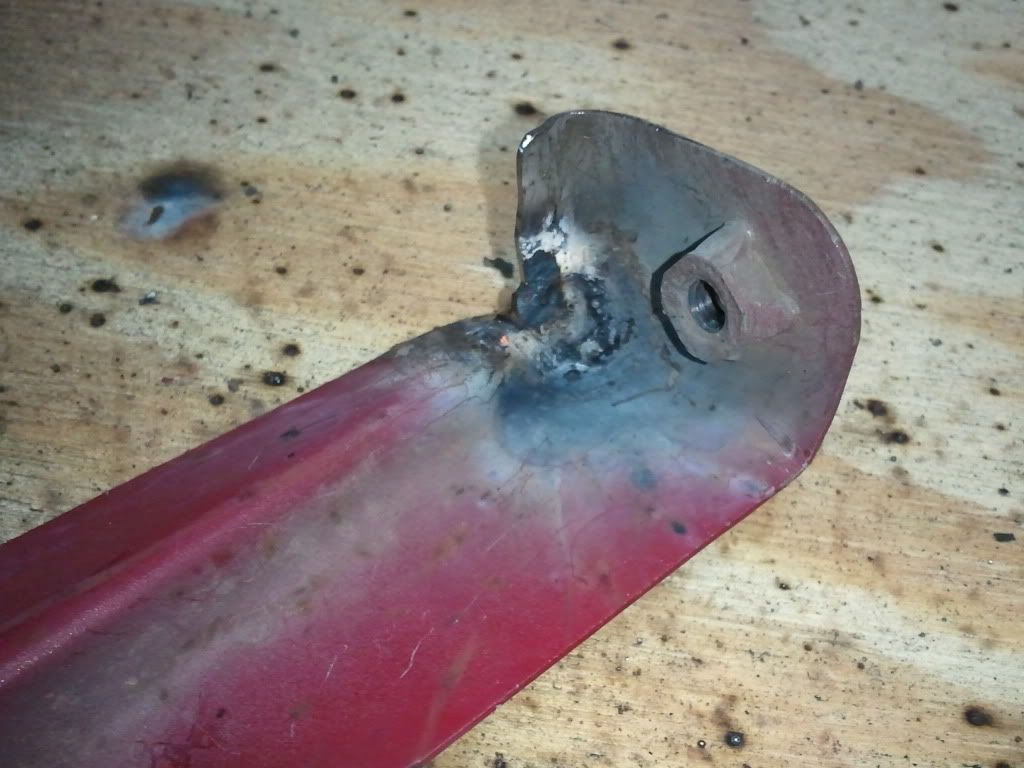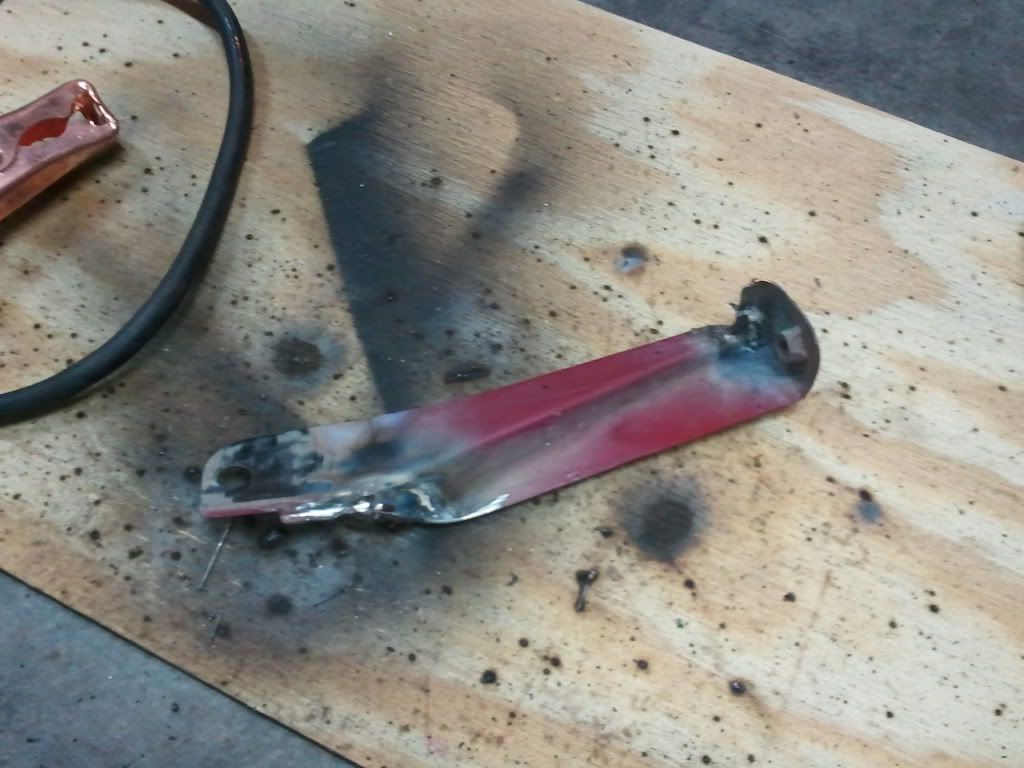 Finished, primer and installed.
Now here is the all dreaded inner Headlight Brackets.......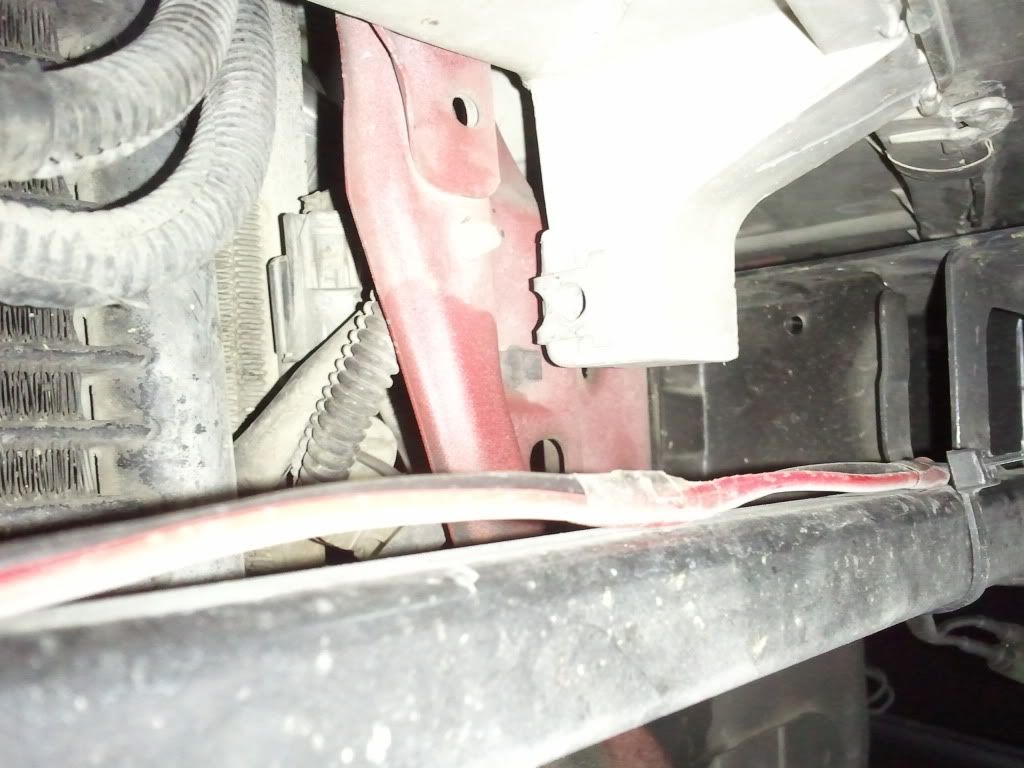 This is the area where it does not included brackets to mount the inner sections of the headlights. They are included if you change the whole JDM radiator support but like the many, I only did the T-Bar so I had to improvise. If you all can guess and recognize these brackets, they are from the USDM headlights where they are screwed in on the rear bottom of the housings.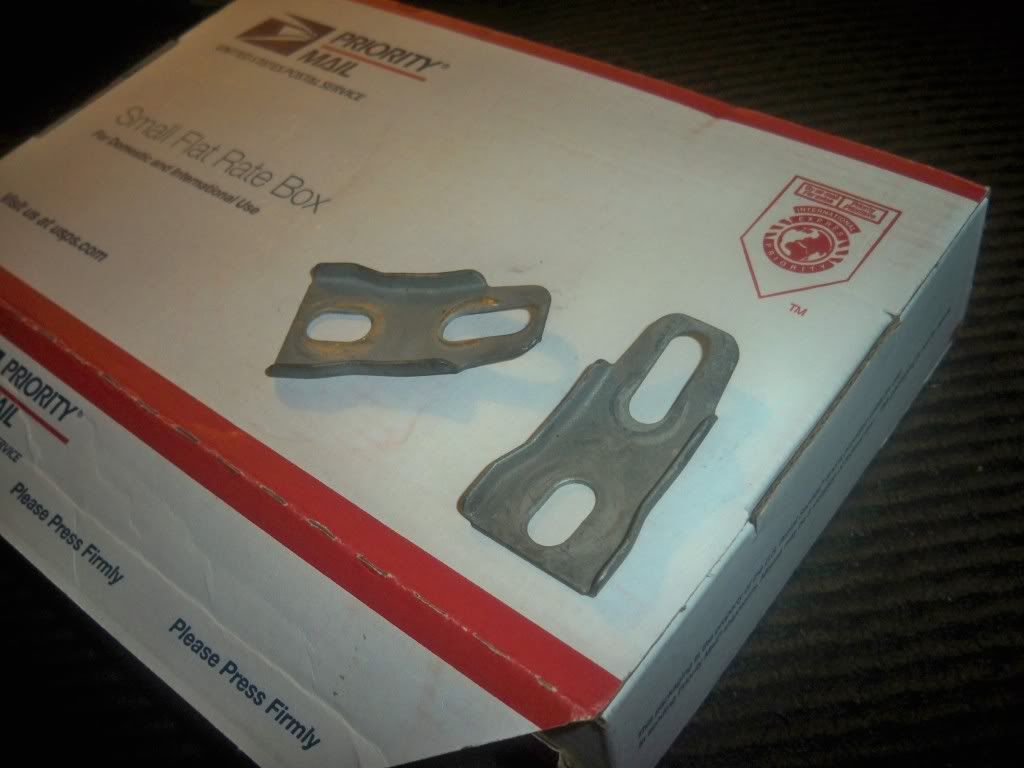 Found here: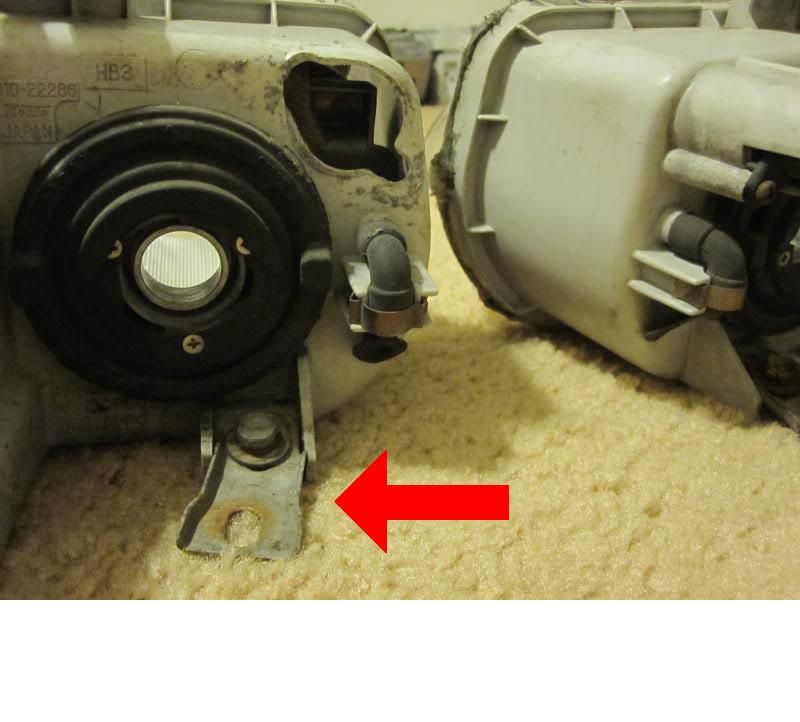 Here, I didn't show how I bent it but as you can see the pictures they are welded and ready to go. After all welded and cooled I also primer them as well. When doing the brackets you have to take into account where the other upper brackets are located and tightened so when you go and weld the small brackets they are able to provide adjustment when you need it.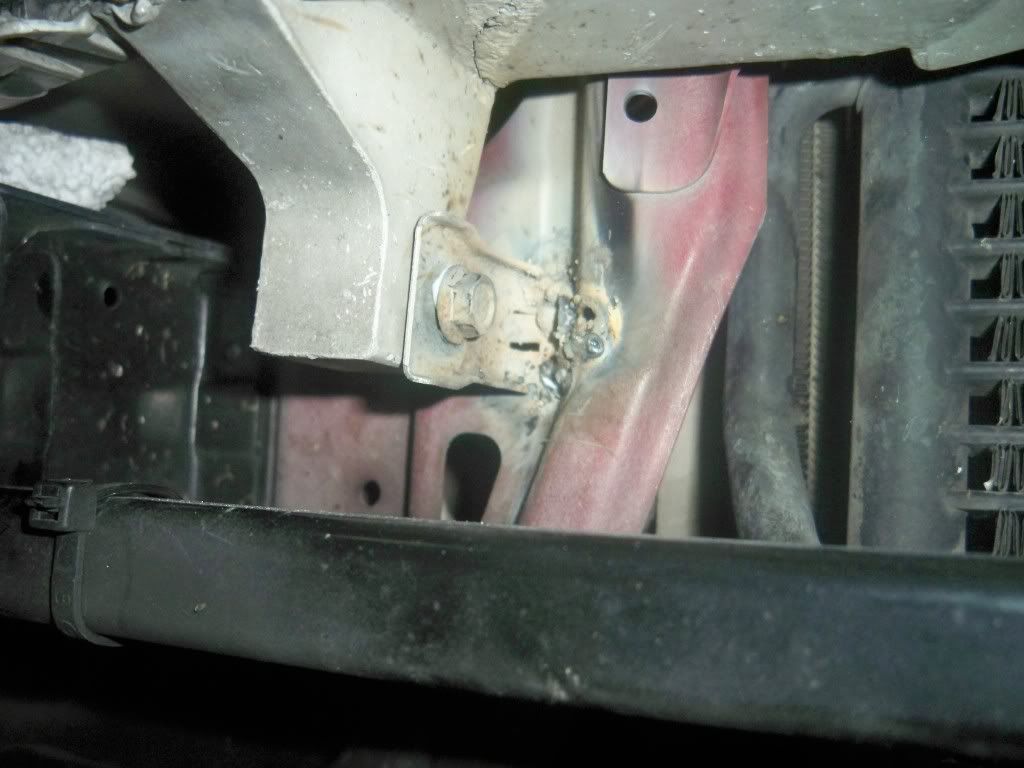 This bracket has reliefs cut a bit closer to the hole and the bracket bent a bit to conform to the radiator support.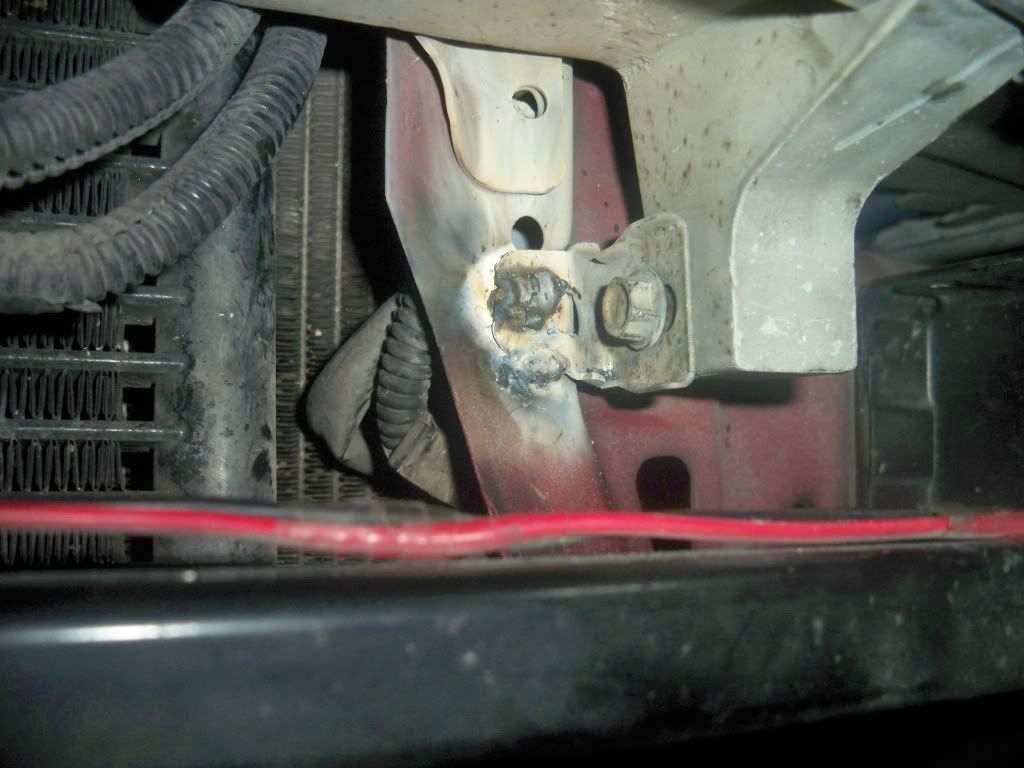 All this took me about maybe two hours give or take. After all said and done, sit back and enjoy your sturdy and firm fenders and headlight mounted the cheap and DIY way.