Discussion Starter
•
#21
•
so yesterday's job was to start getting ready for the rust treatment, which is basically jus starting to get all of the stuff off the car and out of the way. took off the headlights, fenders, fender liners, rear bumper, and took out my hids. also picked up a hood in almost perfect shape for $50. its silver, but the whole car is getting repainted when i'm done so i'm not worried.
hopefully this week or next weekend i can start getting this thing off the ground and up on jack stands and start dropping the exhaust, suspension, etc...
few more pics:
this rear bumper support is absolutely shot.... i was pulling huge chunks of it off with my bare hands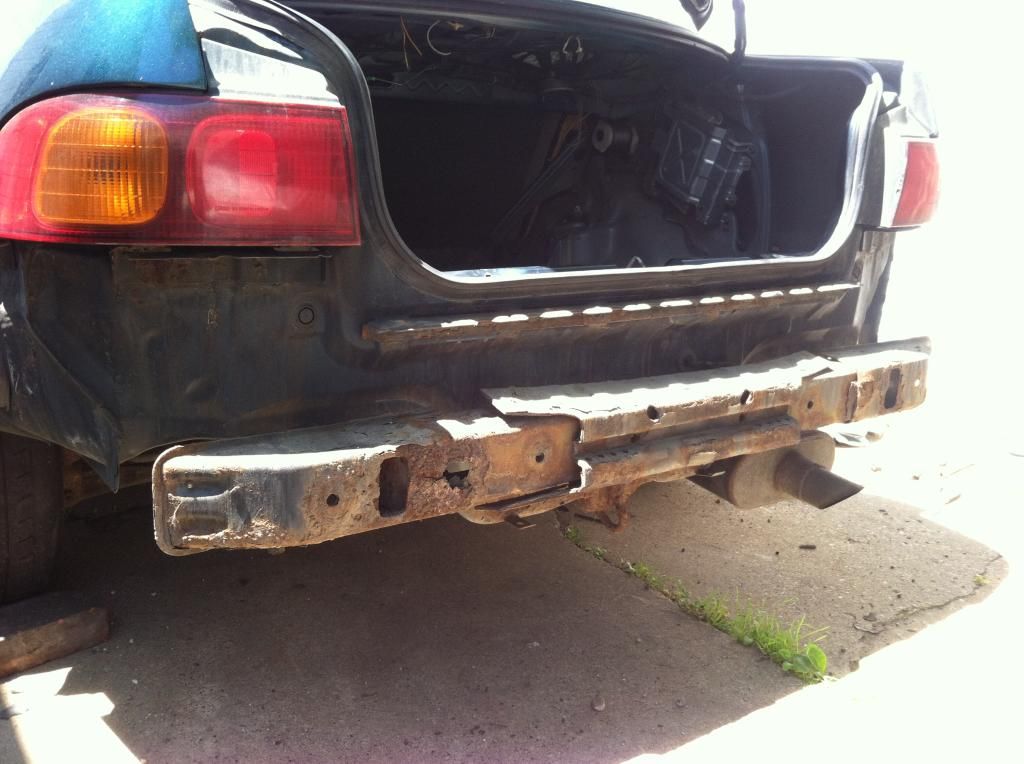 a shot of my main area of rear rot
freshened up some new to me suspension pieces, forgot to take a pics of the rear lowers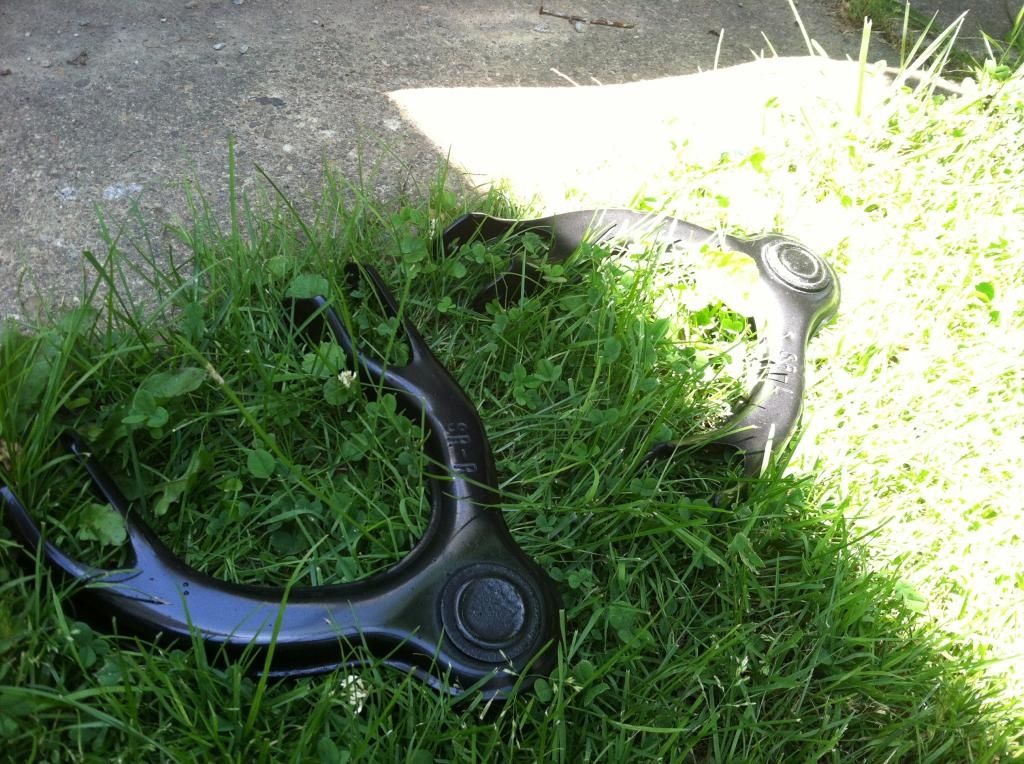 think i can do anything to save these?
i also think i located my coolant leaks, both the upper and lower hoses are leaking but they also appear to be very loose. and i think i may have some heater hoses leaking as well. i know i never replaced when i previously owned it, they look like they might be factory...eeeek
thats all for now