Index
Birthday Gift & few updates
Uploaded "Old" Tach video
Hate Thieves & New Shift Light & Painted Lip DONE!!
:Updates: Warning long read & lock issue fixed
Ukdm fog brackets back from Powder Coating
Second set of Uk Fogs
Brake pedal Feel Issue & Q's
more cluster pics (95% done)
Even more cluster Pics
Gauge Update (last one for the night)
Cluster Update!!!!
Cluster I am working on
Itr Trunk Mat.........Score!!!!!
Thank you for the Table of Contents Feature
Lugnuts i decided to buy
Caliper problem Fixed/ rims & lugs/ & My $10,500 Tool BOX!!!
Mc installed/ brake problems and questions
Toda/G-stop Brake lines/Oem Itr
How to secure EDM rear foglight & a must for oem antenna delete
Custom Ashtray Gauges
Push start button setup mounted & pictures of interior
UK/Edm Fenders painted(side markers) Front-bumper painted with fogs w/ unique turn signals
3 button Push Start W/ alarm Wiring Diagram
Plug-n-play Rear EDM Foglight Harness
Lil DUI update
3 Button Push Start Wiring diagram
Two Button Push Start Button wiring diagram
Keyless Push Button wiring "DONE"
lil DUI update & "Raccoon Mario"
DL suspended (Bull **** DUI) & Tlangy Admits it was him HA
First Carbon Clock Pod in the US son!!!!!!!!!
Pictures of clean rear, under dash, New Jdm wheel & fender harness mounted
issue with ignition (resolved)
Fuel tuck stuff
Push Button mock up, New SMSP Cat
Under Dash harness mocked up, Mil-spec harness hole cut out
Pictures of the oem wiring mess, & passenger side fender wires loomed
Start button update & New Mil-Spec Harness
Sharpie lip ruined, Teaser of new project
Rear Harness mocked up
Ignition/trunk/entire rear harness loomed with Braided sleeving
Intro, Car gutted, sound dampening material removed, Interior Painted
Whats going on T-I. I figured i would be a tad bit more active on here since i usually only help people out in the electrical section & what better way than to start my own build
I own a Black 95 Integra GSR!!!! which i purchased late of 04? it came with
(Interior)
-GSr oem optional -94-97 Leather interior
Cutom Subwoofer box & amp rack in the rear
15yr old alpine radio lol (still works)
15yr old subs/speakers/amps (all work)
(Exterior)
Had some huge 17inch no name rims
lowered 2.5inches
other than that all stock
(engine)
Dc 4-2-1 headers
magnaflow exhaust
Oem intake arm attached to a greddy airinx?
After owning the car for several years (all the fun in the back seat lol & yes there is room) along with all the trips to numerous beaches I decided to clean the entire interior. But what started as a simple a carpet clean job i figured if i have the seats out all take the panels out then i ended up taking the dash out.
then i figured i would remove the Sound Dampening material, after it was removed there were some scuffs so i figured might as well paint the interior. once that was done i figured since the entire interior is empty i might as well tuck the car & bay.
So the Process begins
:
lans::
Gut Entirior 100% (all bolts & grommets)
Paint interior
Delete Abs
RE-loom all the wires inside with Bradided loom
semi-tuck the interior harness
I began by removing "ALL" the sound Dampening material in the car.
This is what it looks like after removing it with a heat gun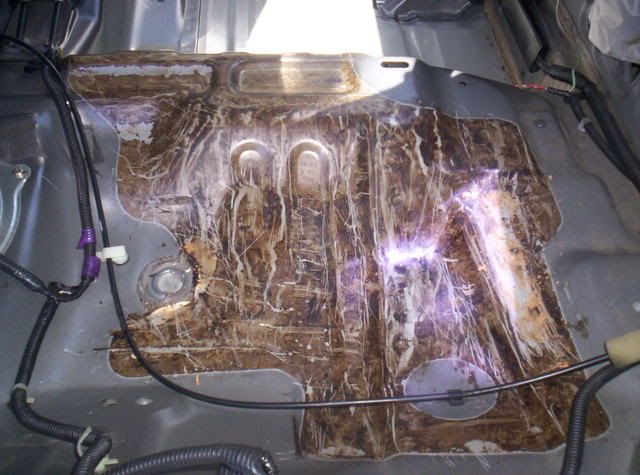 And what it looks like after cleaning it with a degreaser & lost of simple green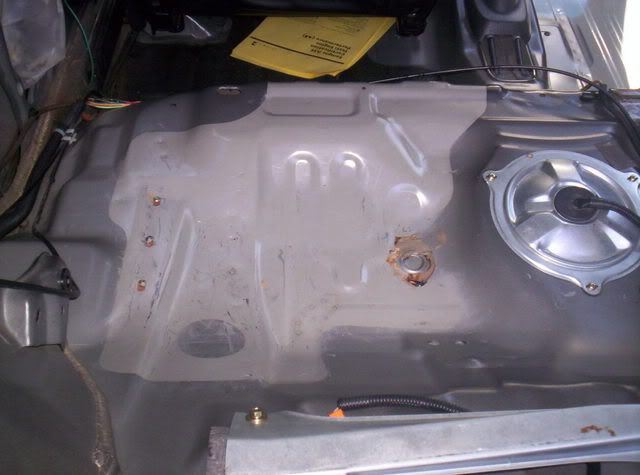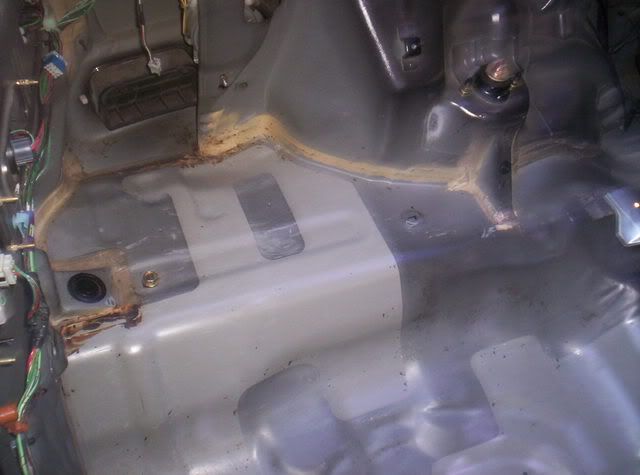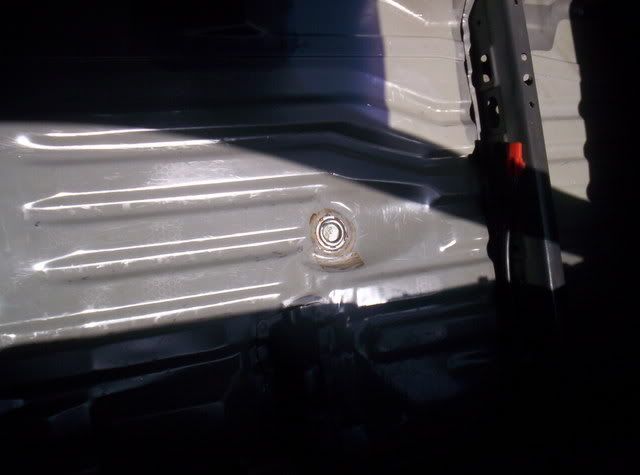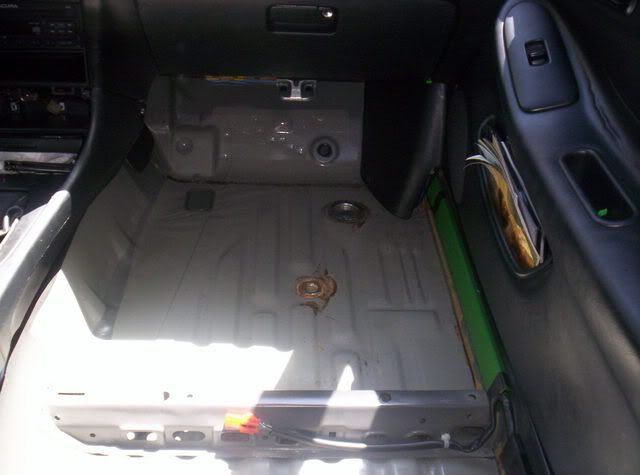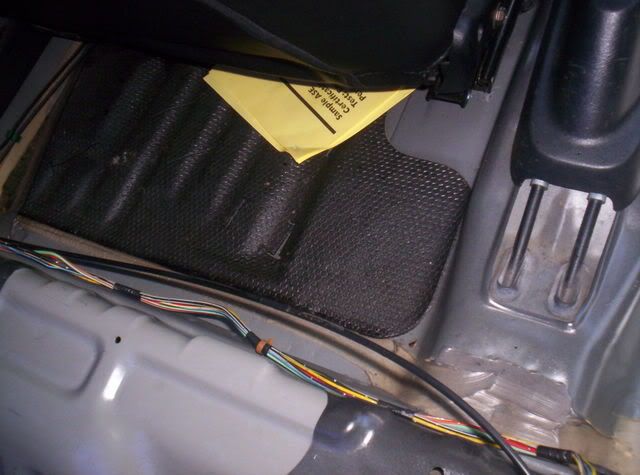 & The little piece underneath the radio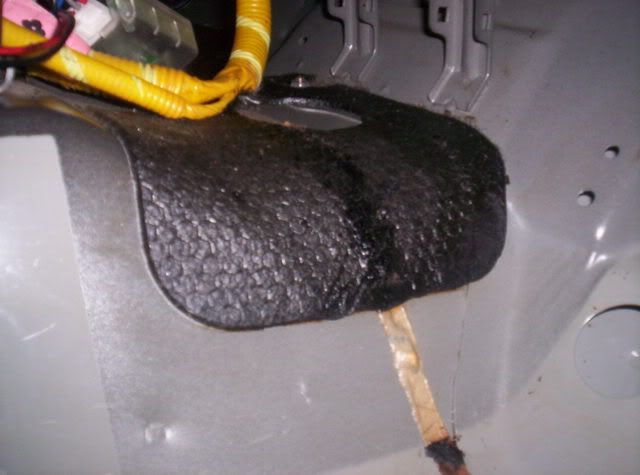 there are actually allot more piece's in the car than there are mentioned in the article, but in order to remove them you would have to take off your dash heater core, Ac, Blower motor to get tot hem all & yes i did remove them all.
I rolled like this for about a year and wasn't satisfied. The interior is now two different colors & there are nicks and scrapes here and there from the removal. So i wanted i want to paint the inside so it doesn't rust over time, i was debating between two colors, either battleship grey or a flat black, my neighbor recommended the battleship grey because i guess allot of old school racers use to use that in the day because it was easy to check for cracks or damages in the frame,
i am sorry they are not integra pics but it was hard just finding some good pics
flat black interior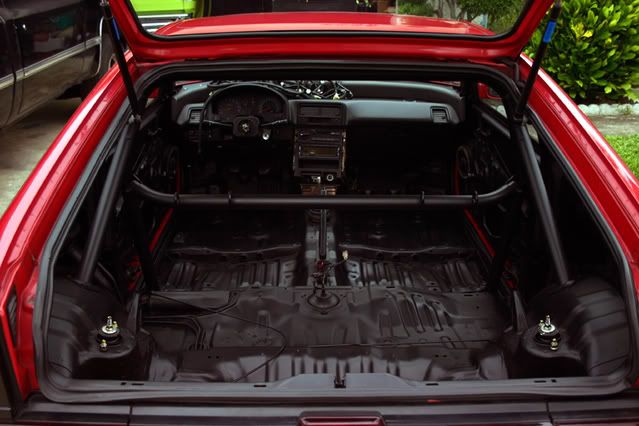 Battleship Grey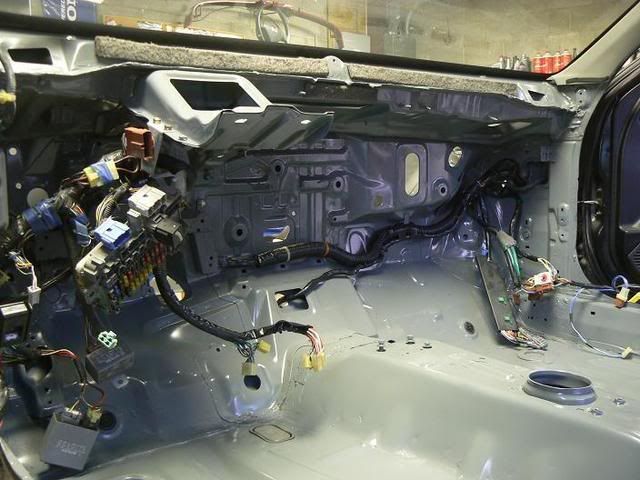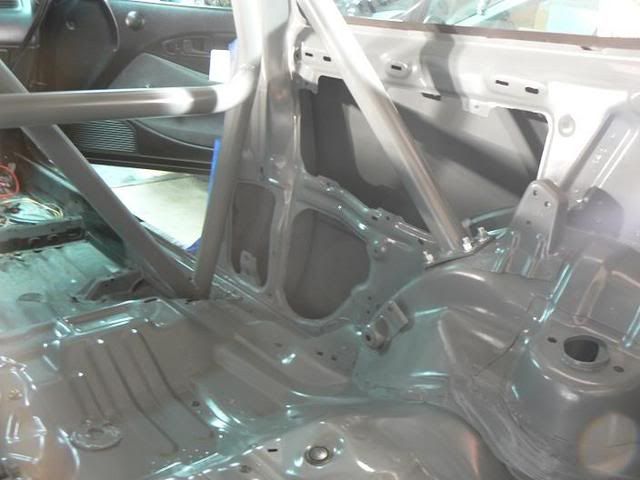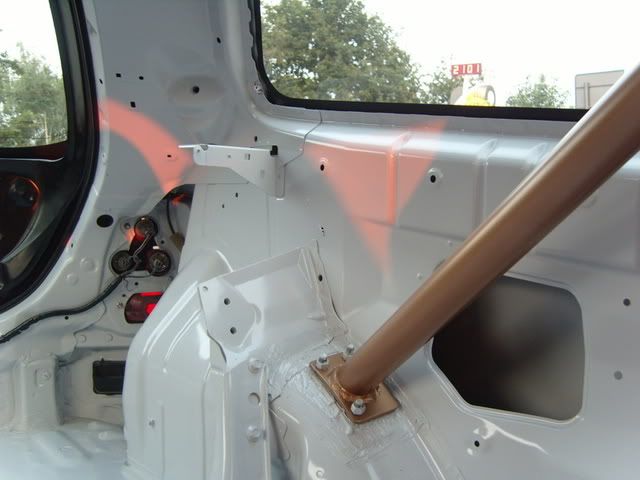 Battleship Grey on black car with black panels