Updates Page 13

- July 14, 2013

Koni yellow front shocks installed, JDM RSX-R rear caliper upgrade, fart can...

Page 13

- September 27, 2011

Brunch of updates, aerocatch, cxracing radiator, rc550

Page 12

- April 22, 2010

Recovered my corrupted

Dragon Run 2009 video

!!!! I thought i lost it forever, but i was digging through some backup files, and luckily i saved the project space! So i encoded it and uploaded it.

Been quite busy with work, so didn't have much time to work on the car. But i got a few upgrades...! S300 and PasswordJDM 3pt strut bar. Will eventually post some pictures.

Page 12

- December 17, 2009

Got a friend came over from Asia for 3 weeks! All that for 95$ CAD!

Page 12

- October 08, 2009

Went back to my parents' home to grab the allen keys to dissect my JDM steering wheel.

Still lack quite a lot of tools to work on my car... don't even have a real jack...

In this update, you can read my comparison of the 94-97 JDM vs 98+ JDM steering wheel.

Page 11

- October 04, 2009

Damage check (is it twisted?), and new SRS steering wheel

Page 10

- September 27, 2009

WELL MOTHERFUCKING THIEVES. **** YOU.

So busy these couple months... moved to a new house with gf etc.

No time to upload the pictures from Dragon, and a lot of internet downtime as well. Here is a pic from the Dragon Run 09.

Page 10

- July 23, 2009

Got my new wheels. Pics up with current progress.

Trying to finish up some body work for the Dragon...

But time is running tight! D:

Page 10

- May 11, 2009

Got screwed, discount tire direct shipped wrong wheels.

Venting my anguish in my own running log.

Page 09

- Apr 26, 2009

Finally after one year lol... found an opportunity to upgrade my rims.

Getting ready for Dragon Run.

Oh, and the ghetto sound deadening works.

Page 08

- Apr 12, 2008

Brackets arrived, test fitted the calipers! w00t!

Page 08

- Feb 28, 2008

- Very most likely my next upgrade... SS line + calipers

Ah spring is coming, time to work on my car again. I will try to make a detailed install article when the time come

Page 06

- Aug 26, 2007

- Installed recaro seats

- Fixed and preped fenders

- Fixed bumper and somewhat preped

- Lowered my windshield washer bottle (lol)

- Tucked my windshield washer hoses (rofl)

- Done wiring most of the headlight

- clubintegra.ca Ottawa micro meet

Page 05

- Aug 3, 2007

- After 6 more hours of wiring... shots of the HID installed and cut off

Page 04

- Jul 14, 2007

- Cell phone snapshots. HID wiring, DIY ballast mounting plate

Page 03

- Jul 9, 2007

- After the long waits... almost done... finally found a welder

Page 03

- Apr 13, 2007

- Double Recaros!

Page 03

- Dec 30 to 31, 2006

- JDM Front end mock up, USDM radiator is finally off, Headlight mock up

Page 03

- Oct 26, 2006

- OH NOSE! WHAT HAPPENED! Noooooooo....... (?)

Page 03

- Sep 21, 2006

- Skunk2 440g Gunmetal Shiftknob

Page 02

- Jul 13, 2006

- Function7 review, Skunk2 camber kti installed, washed, detailed, photoshot

Page 02

- Apr 7, 2006

- Got my Skunk2 camber kit! ($100CAD lol)

Page 02

- Jan 11, 2006

- Function7 LCA and endlinks

Page 01

last post - Dec 01, 2005

- GSR blades, Alpine, etc

Page 01

- Aug 15, 2004 -

- this.
==============================
Initial post
==============================
Sorry, no huge pictures, they are TI 56ker compatible under 550px format.
I start off with a 92 gen2 automatic before i have my current 99 black integra. reason why i switched was because the other teg is getting old, and problems is getting kind a one after another... quite fustrating, not to mention i couldn't get the power when i want it with an automatic. I wanted to do a conversion before, but i figured is not worth it.
So i start looking and finally found a very good gen3 for 13k$ CAD (tax included and all the fees and sh*tz), quite good, considered the motor have about 89k km (about 60k miles), perfect body, super clean interior (like NEW!!)
When i first got her... the paint wasn't in quite good shape, because previous owner always parked it outside, so she took quite a beating by sun, rain & snow.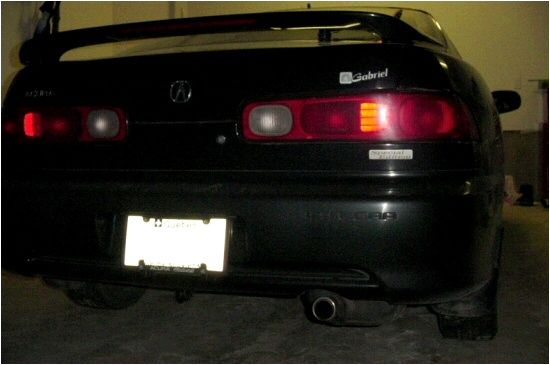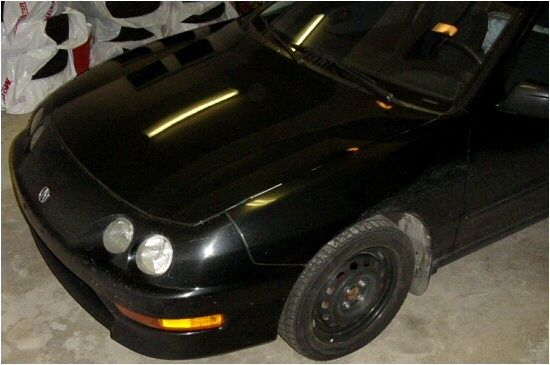 About 1 months after i got her, i've decided to buy some detailing/restoration product and try to save her appearence. Thanks to TI's sponsor, i got myself some Klasse package and gave some touch up on her.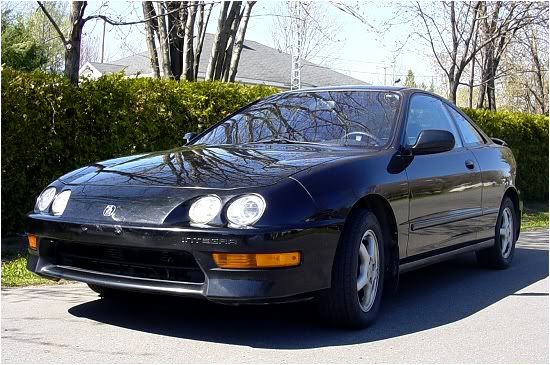 There is such a huge different in power comparing to my previous automatic and my current manual teg. I just love driving an integra even more.
So the money pit begin, i start with some small thing that doesn't cost me too much and can help with keeping the teg running clean. A replica of GReddy oil catch can. I read that it doesn't do jack sh*t to daily drive teg, it only help when people take it to track. NOT TRUE, i've check my can and it does collect oil every oil change, altho only a little.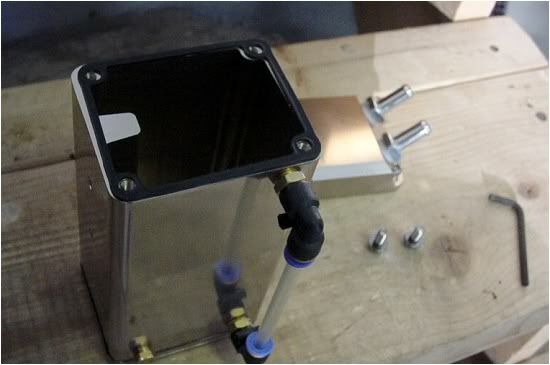 I then move on to the suspension because it is the "cheapest" section in modifying a car (comparing to modifying engine internals). So i look hard all over forums (local and international) over the internet, and finally found a deal on some JDM ITR strut bars. 140$CAD (about 100$USD) for both front and rear. They are great.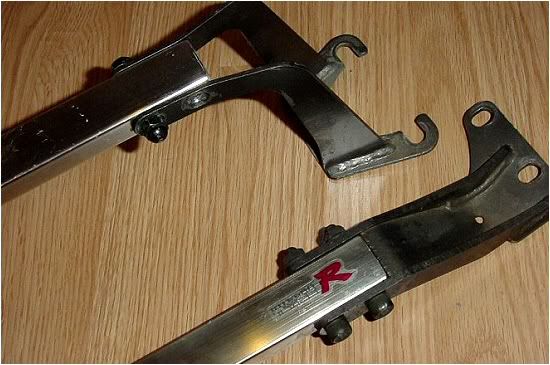 Feel like painting my caliper!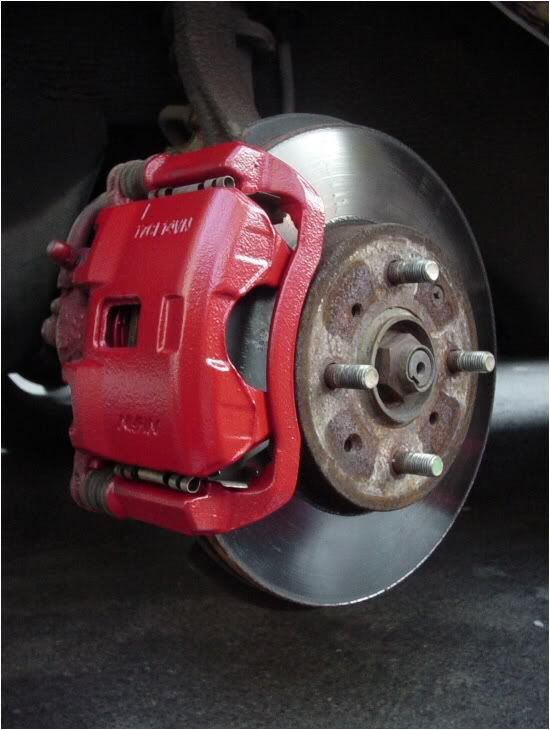 After some more saving up, i've finally order my suspension parts. Tanabe GF210 springs and KYB AGX shocks. I did not find much infomation on the GF210 in TI. But i went ahead and try it out, since my car is for street use only and i want about 1.5" drop. These springs suit me perfectly.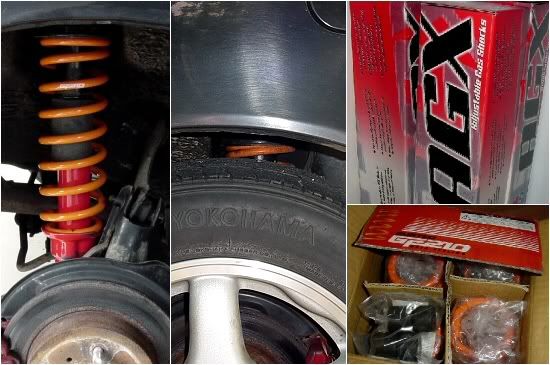 Review: These springs are truly amazing, the spring rate ratio of front and rear is between a regular RS (0.55) and a Type-R (0.56 up to 1), the GF210 is (0.64). You can tell there is a different in handling (less understeer) compare to stock. My teg still understeer, but certainly not as much (is easier to drive with some understeer than oversteer), i am pretty sure it will be quite perfect for street once i install a 19mm sway bar. Springs require no break-in time, just install it and you have your 1.5"f 1.4"r drop. I highly recommand these springs for poeple who only want look and slightly improve handling. Comfort wise, they are almost like stock.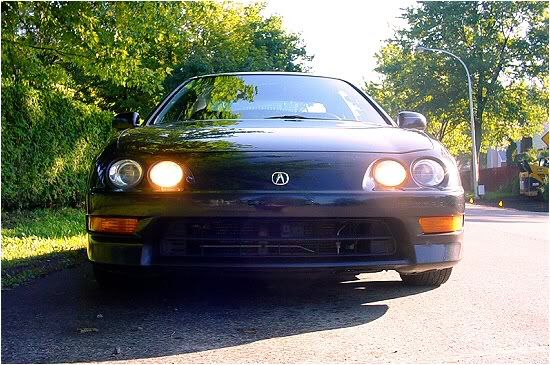 Ground clearence is still good, i am clear about 2cm when my teg comes out from garage. Front mudflap is removed, because it scrapped on highway when you run over some bump or deeper curvy surface.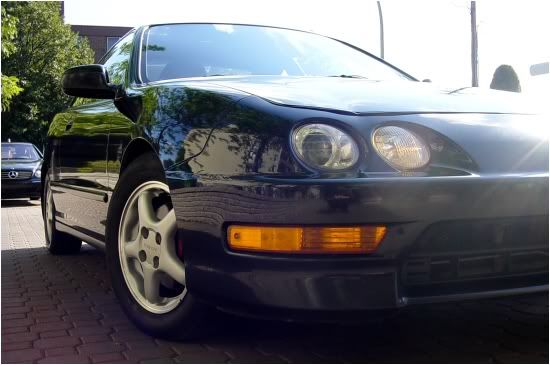 Comments/Feedback welcome!
Thank you TI for proving all the help and guildance in the past years and...
I <3 MY TEG!