Table of contents:
Page 18
Spoonin! And Battery Relocate
Page 17
Need More Power!
Page 15
Stance WI Pics
Page 14
Engine Build Complete, AFR Readings
Page 13
Inline Filter Setup
Page 12
Engines In
Page 11
Building Engine Harness/More Engine Work
Page 10
Engine Work/Bay Reassembly
Page 9
Spring Engine build/further tucking
Page 8
Engine Work/JDM b18c
Page 7
Fall Pics
Page 6
Engine Harness Relocated
Page 5
Bay Stripped and Painted, New Suspension
Page 4
Tuckin
Page 3
Lip and Wheels
Page 2
ITR cluster theme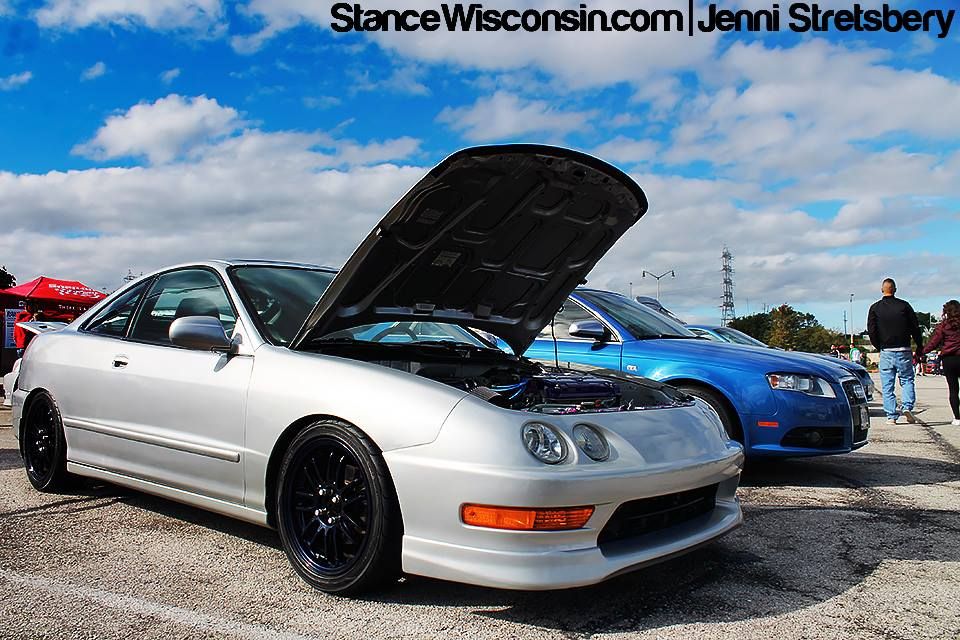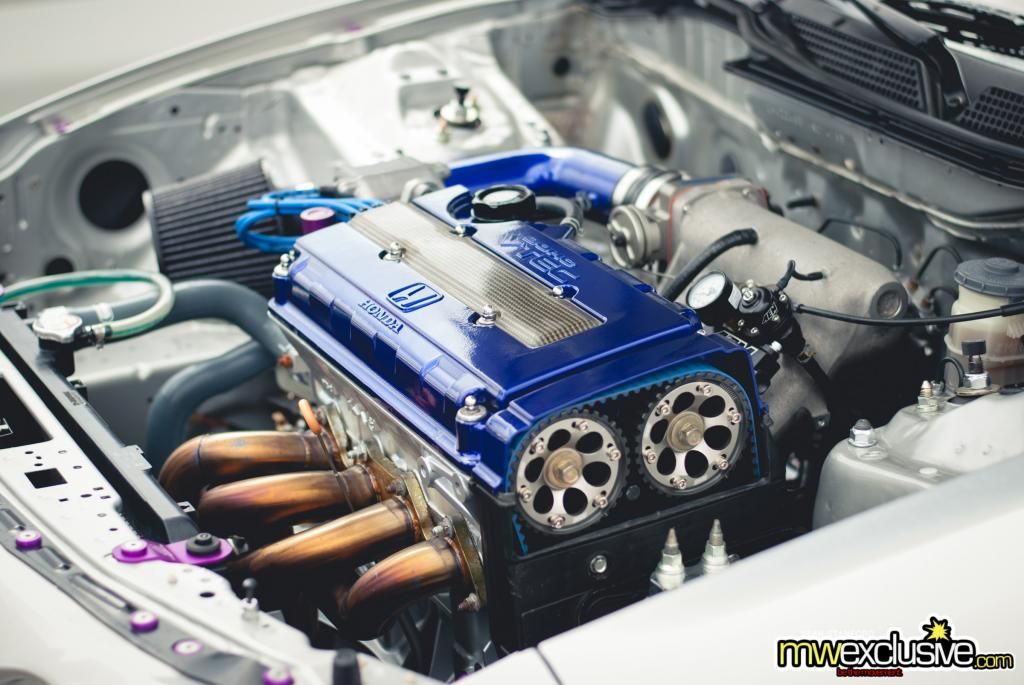 I purchased my 1998 ls coupe in the summer of 2007. Soon after I bought my teg I joined team integra and began learning how to do maintenance myself. Over the period of only about 6 months I was hit 4 times and was getting a little discouraged, and even thought about selling my integra because it seemed like I couldnt park anywhere without my car being hit. None of the accidents were my fault and it seemed like no one knew how to fricken drive a car without messing mine up. I slowly saved my money from working part time and the first thing I bought was a catback exhaust. Next I picked up a set of blades and sold my curbed ls webs. Things began to look better and I did a few upgrades; deck, speakers, asr brace, and I then lowered my car. Then came new wheels and a type r lip. In 2010 I decided to take a break from school (which turned into a year and a half) and had a bunch more time and funds for my build, which is when I painted/tucked the bay. Then 2011 came the b18c and further bay work.