Yeah, I think I should start a build thread on the car. Since I bought the car in Feb '11, I picked up a GSR head off my buddy zarka and done some work to it. I got it with 168k miles, it now has around 180k. I drove a lot thanks to my last job.
Day I bought it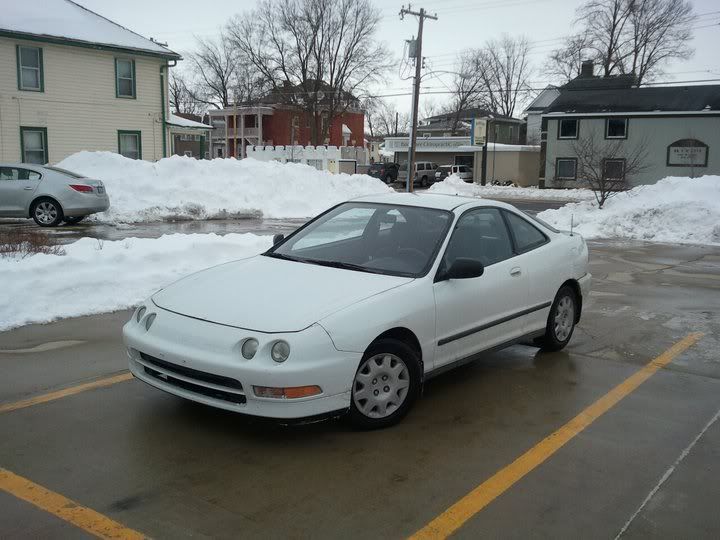 Then bought some LS Mesh wheels off a Untouchable213 here TI. Really made a difference.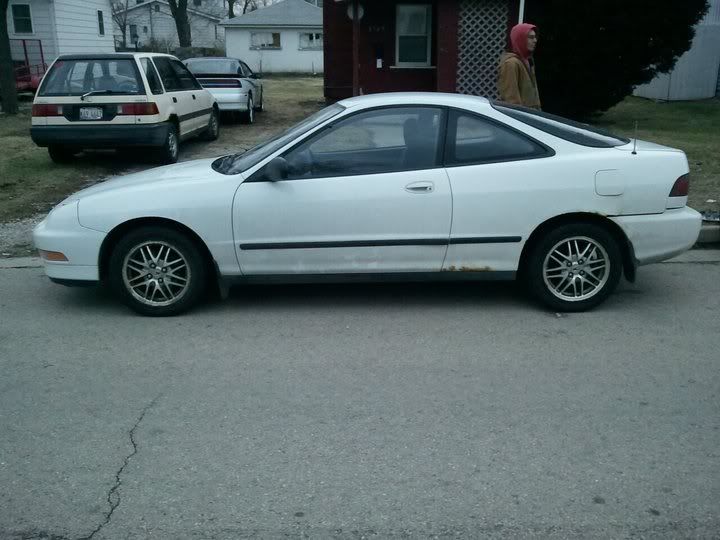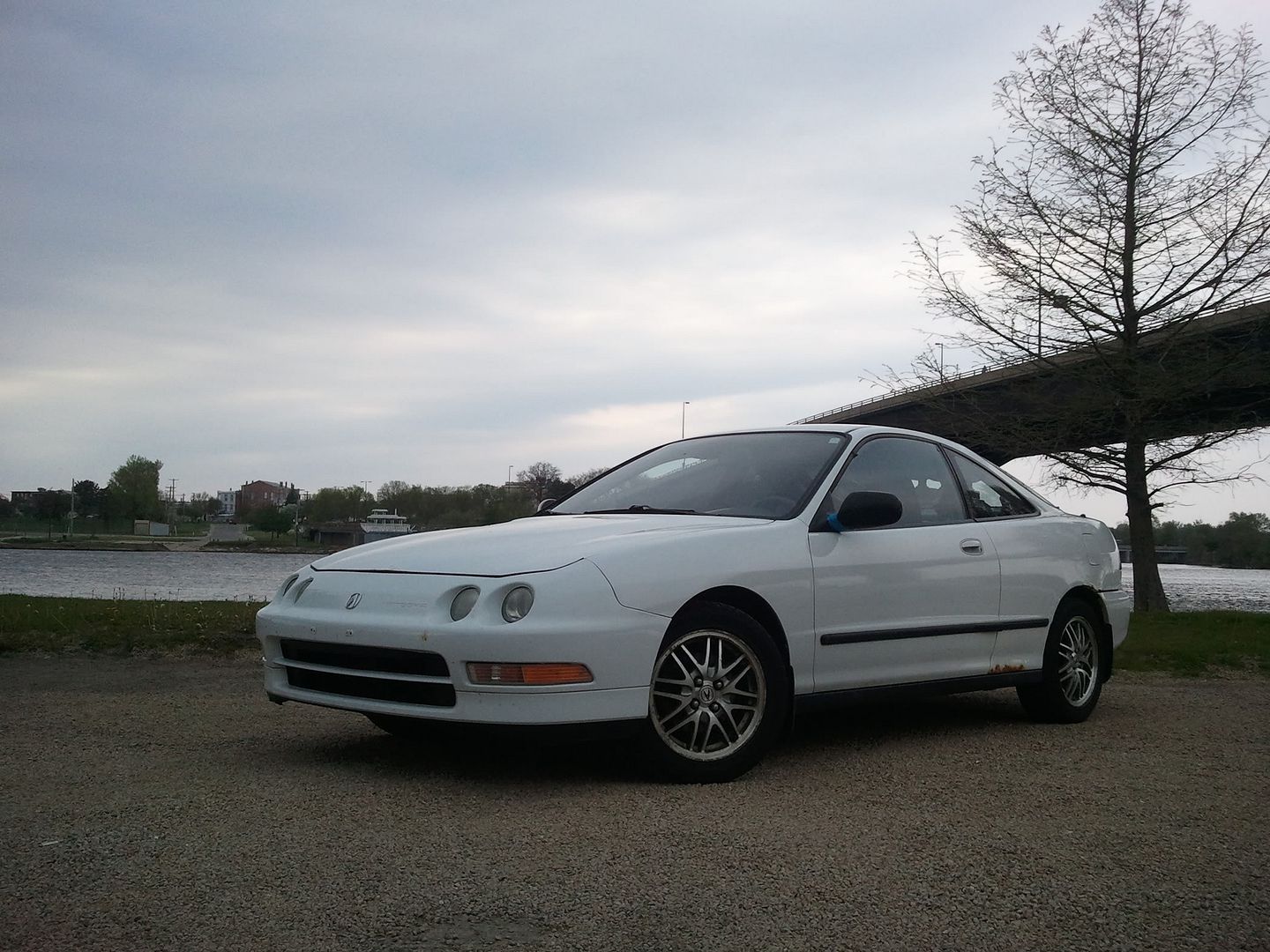 I then got a JDM ITR Momo steering wheel and cluster off my friend that I got the head from. Switched it when the car had 176k miles. The cluster had 50k kilometers on it, and I have made it to 56k now in the last 3 months.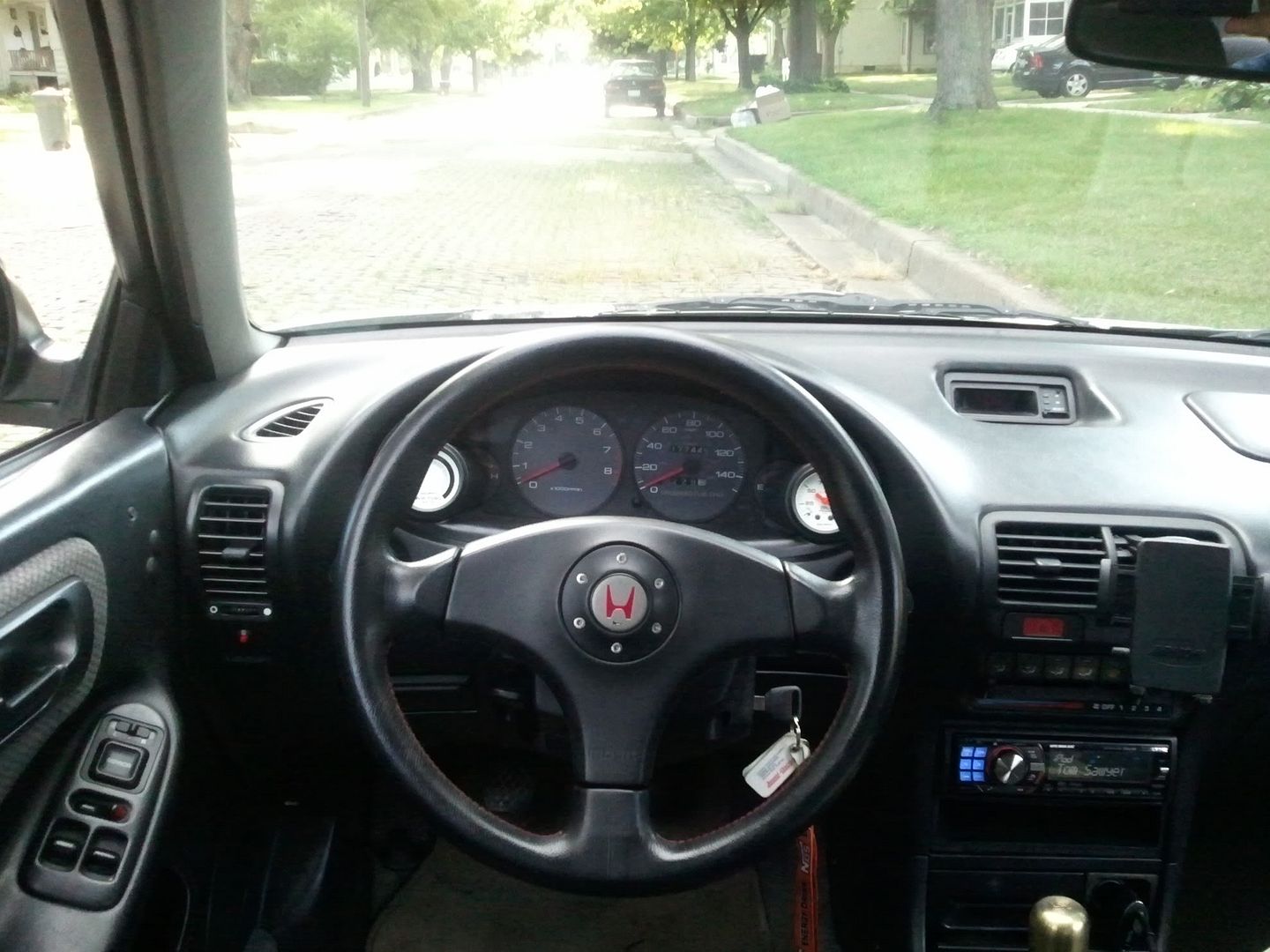 Here's kind of a shot of the head, tho he's keeping the JDM ITR red valve cover and bolt-ons.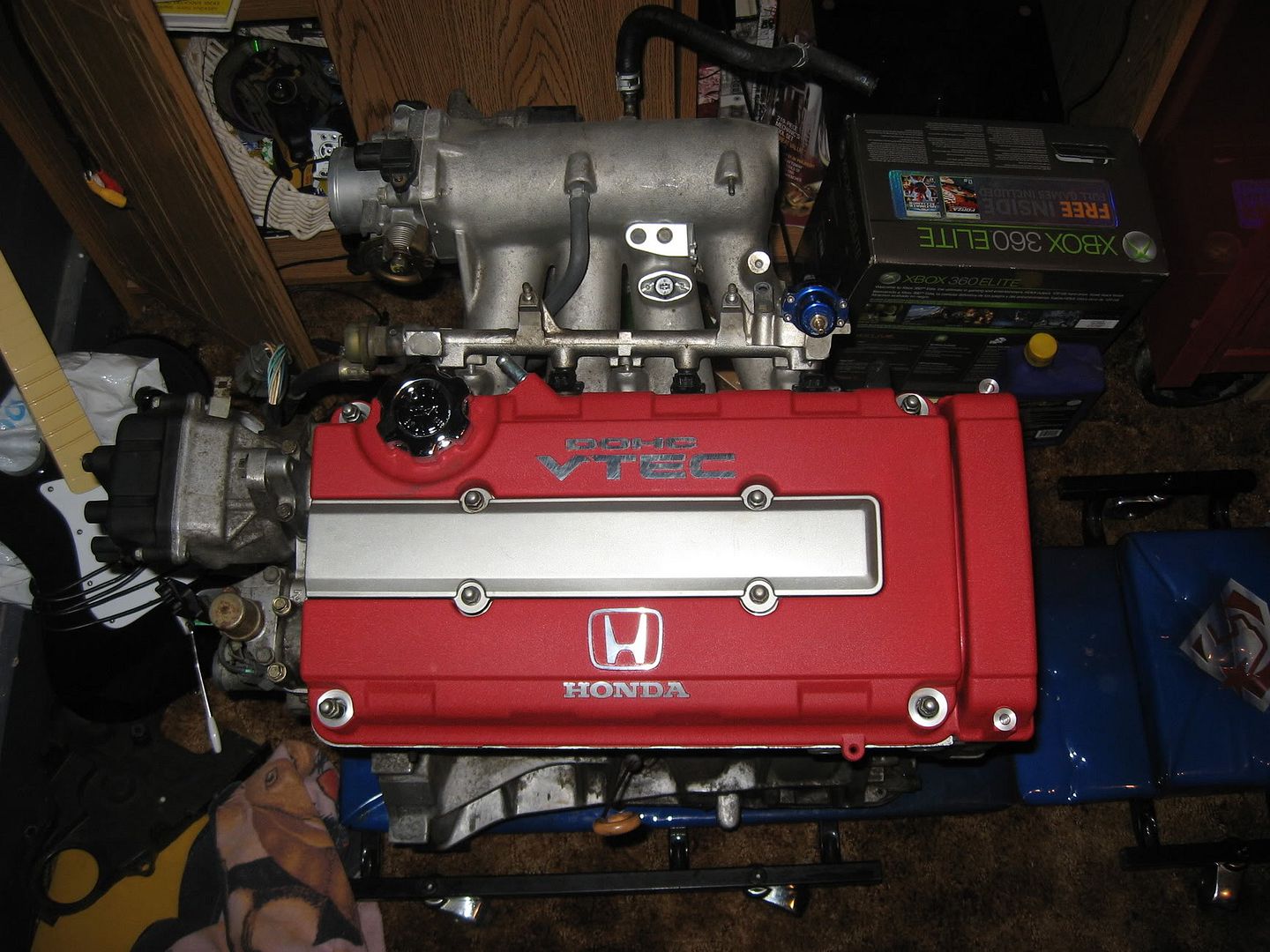 Last month I replaced the radiator with a Blackworks Racing aluminum rad. However, I still have a coolant leak, but it's coming from the coolant tube that sits on the backside of the block. To get to it, I need to remove the intake and such. So I'll be fixing that when the head is removed for this swap. Also swagged it up with black Password:JDM radiator stays. (not shown)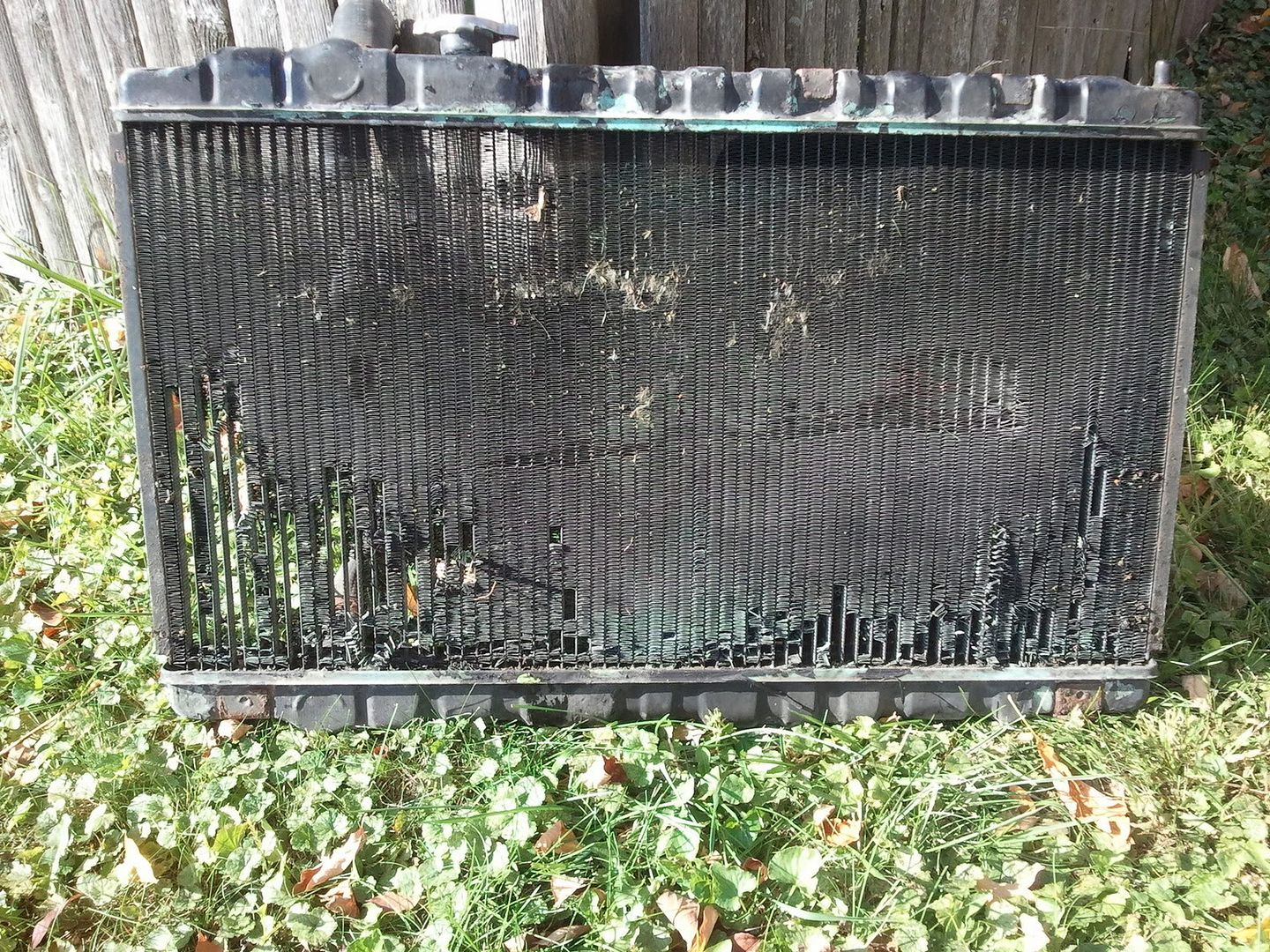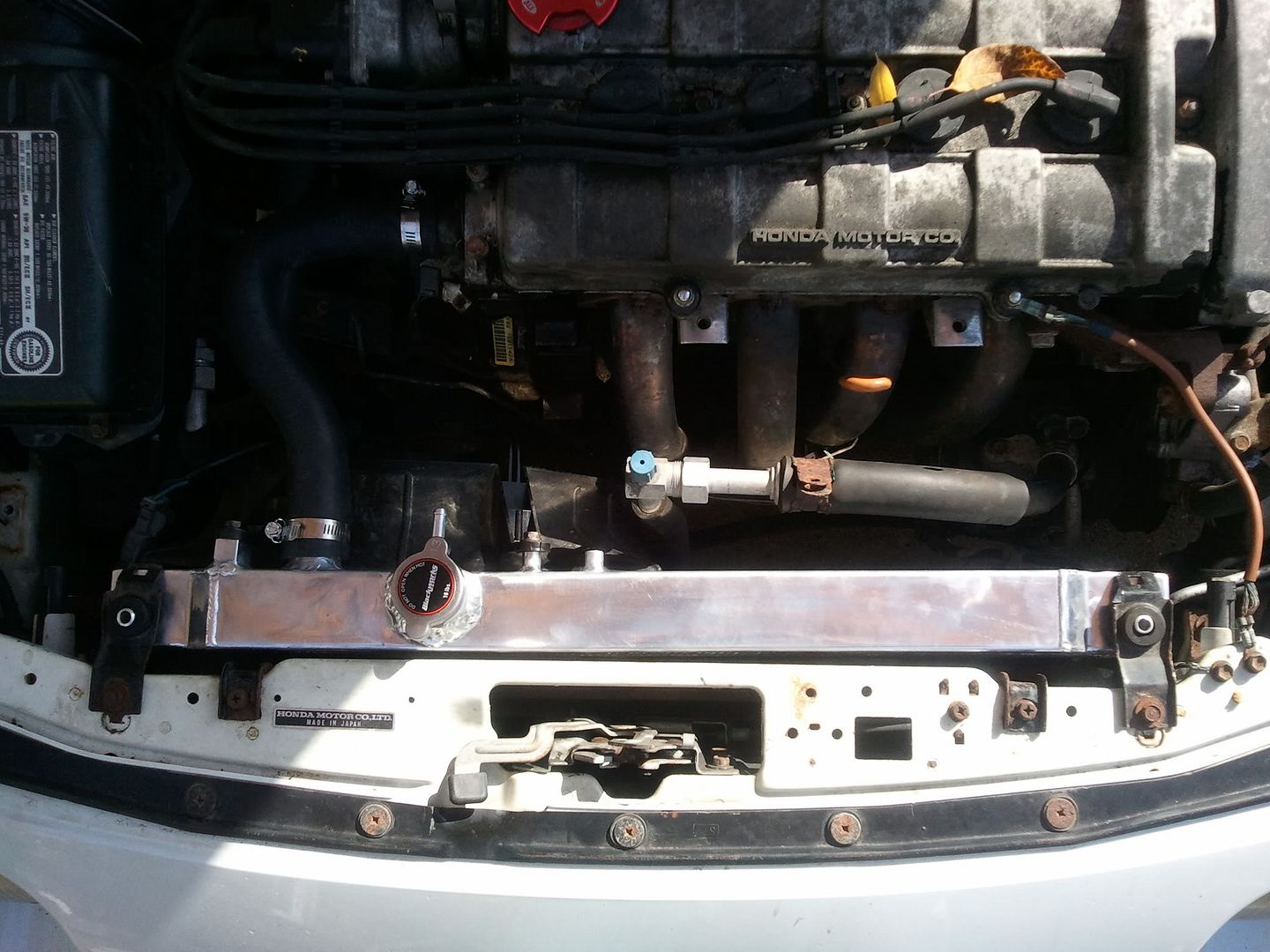 In the last 6 months, I've slowly pieced the build together to get this swap rolling. It has been a common swap on Honda's for awhile, and it would nice to have VTEC for when I'm tracking the car more.
List of parts
- GSR head - stock
- GSR P72 ECU - stock
- GSR water pump
- GSR timing belt/tensioner
- ARP B18C headstuds
- LS/VTEC oil line kit with B18B headgasket
- Skunk2 Pro-Series Gen1 Intake Manifold
- BLOX intake gasket
- Skunk2 Cam Seal
- Password:JDM gold valve cover washers
- Skunk2 magnetic drain plugs
- Royal Purple 5-30W oil
- Fram oil filter
- Rywire VTEC subharness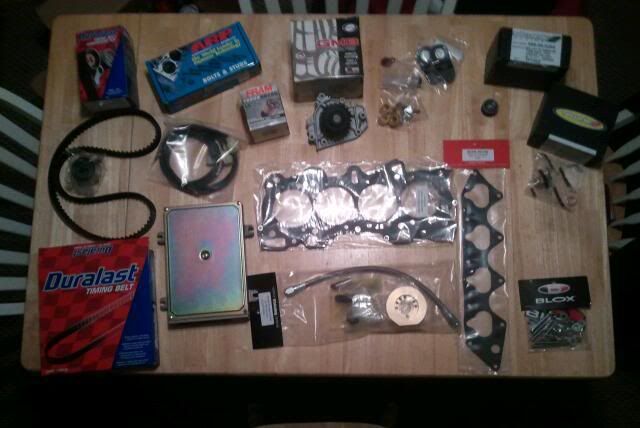 The head is off a '98 GSR. Stock cams and such. I plan on reving it to 7500 for most of my races for now.
I did start the paint the valve cover an unique teal color, since it was faded and such. Aircraft Removal, 400grit sandpaper, 800grit wetsand, and then 2000grit polished the emblems. Used a spraygun to paint it then. It's really nice.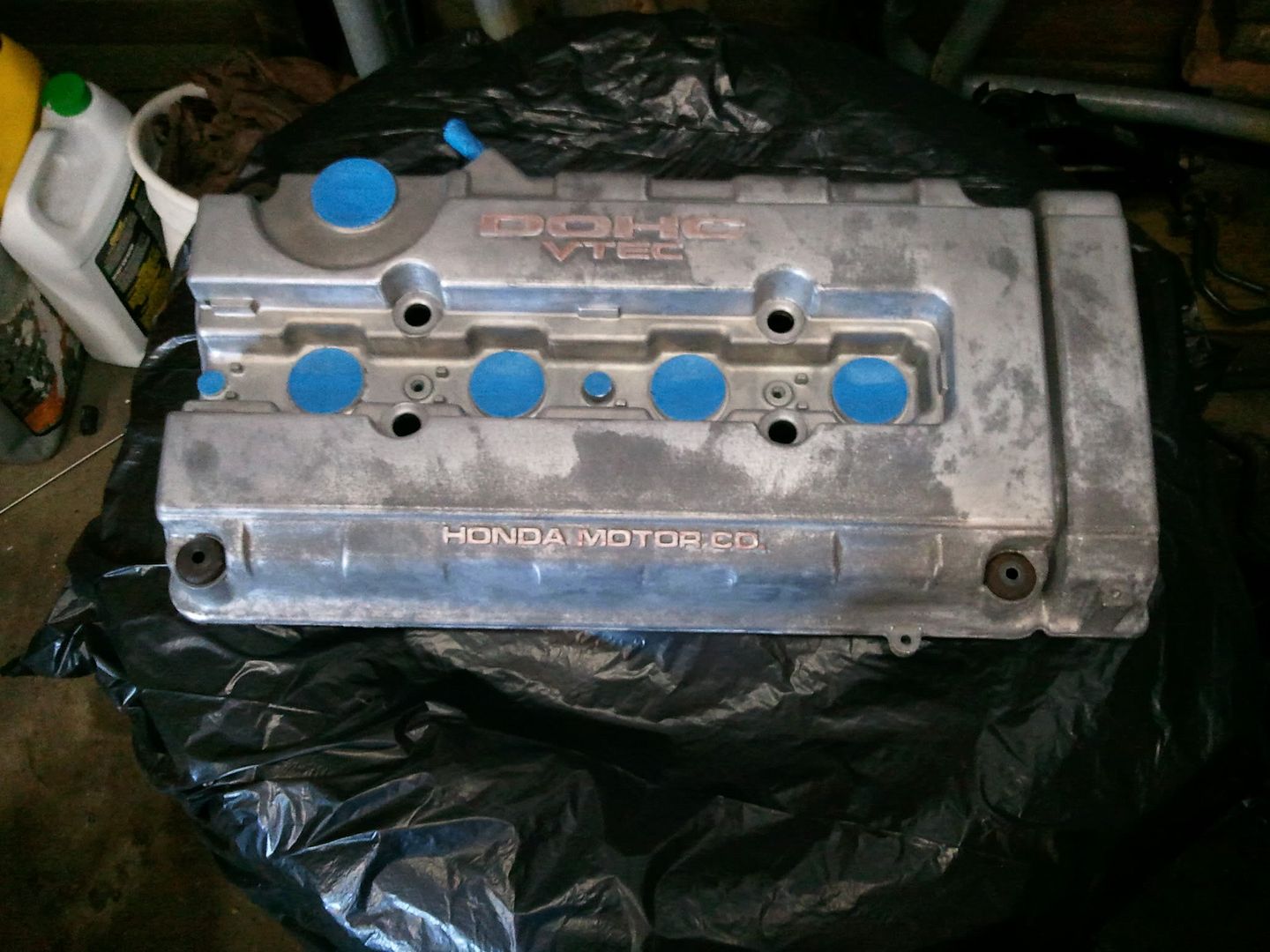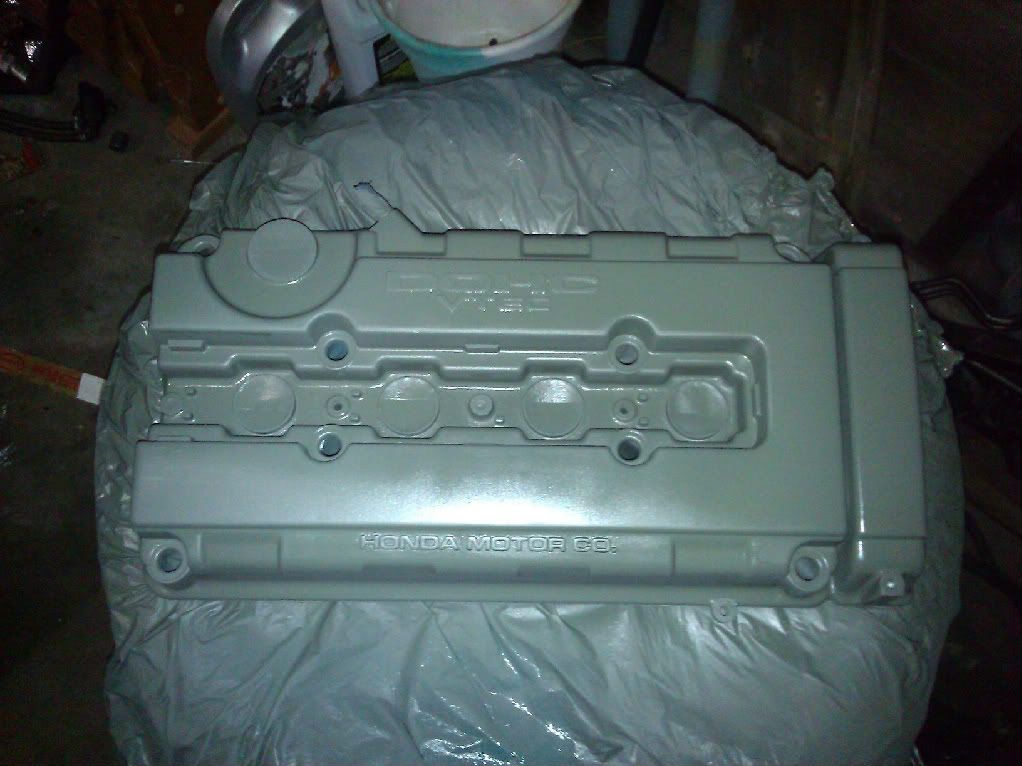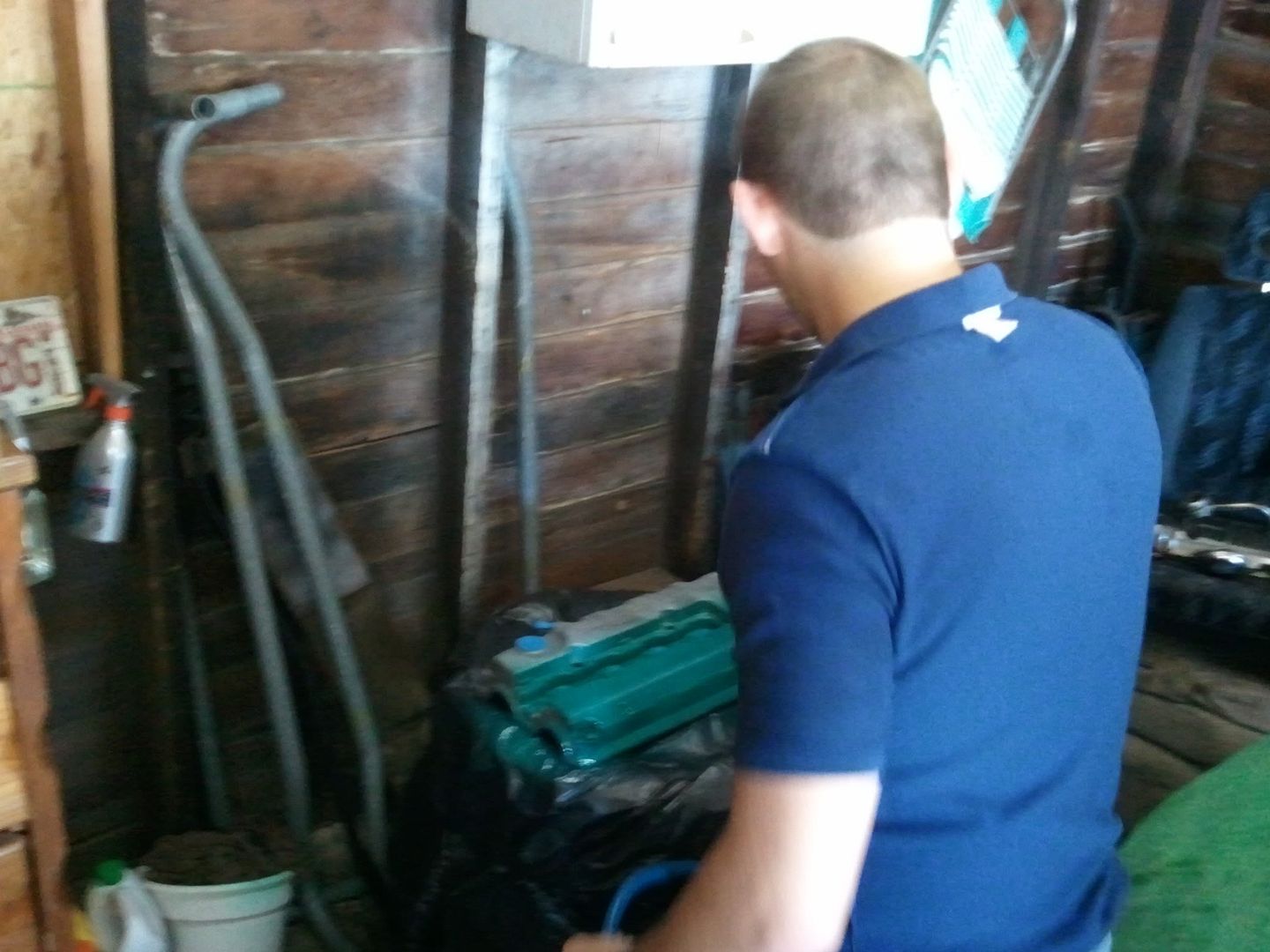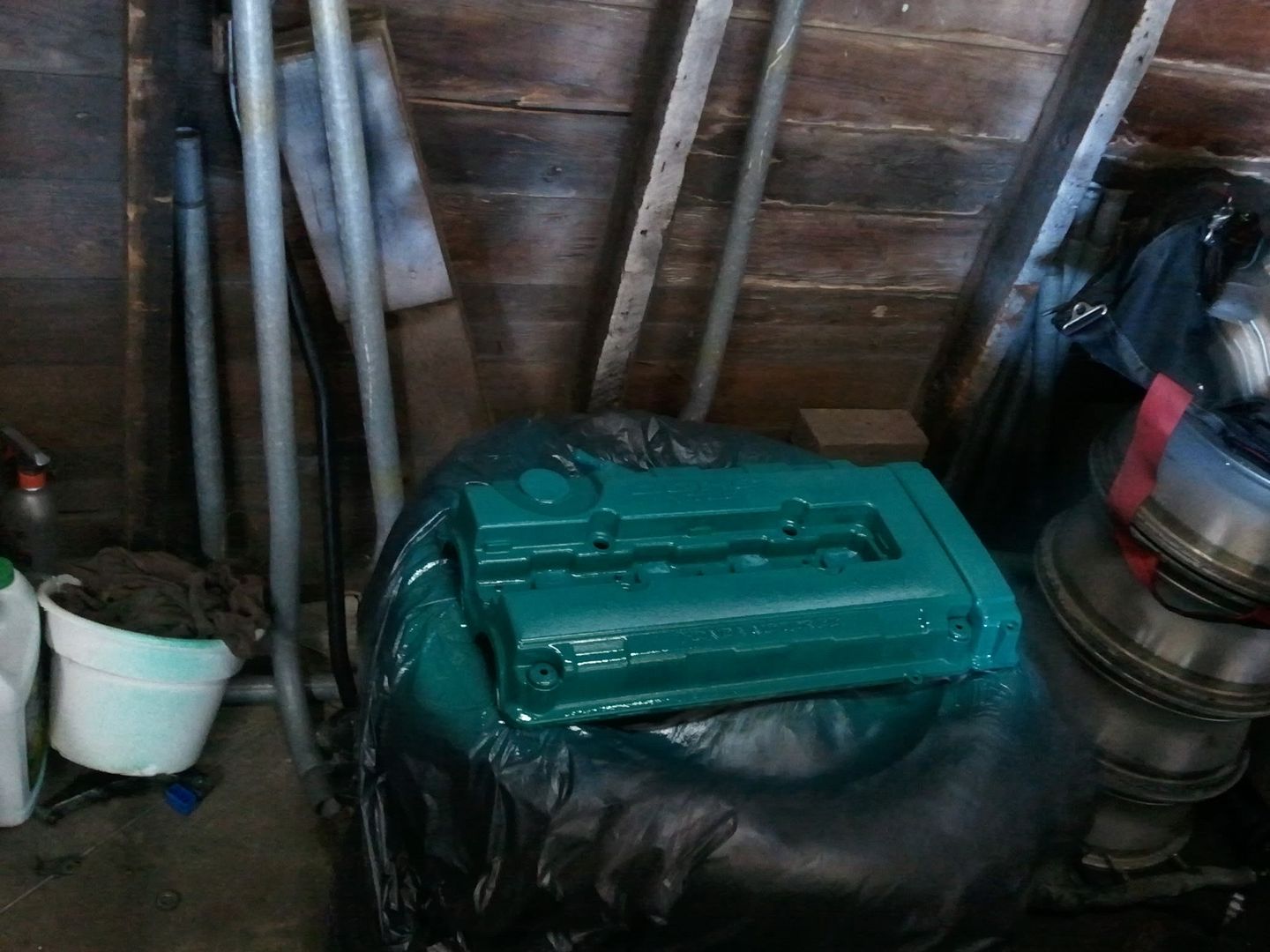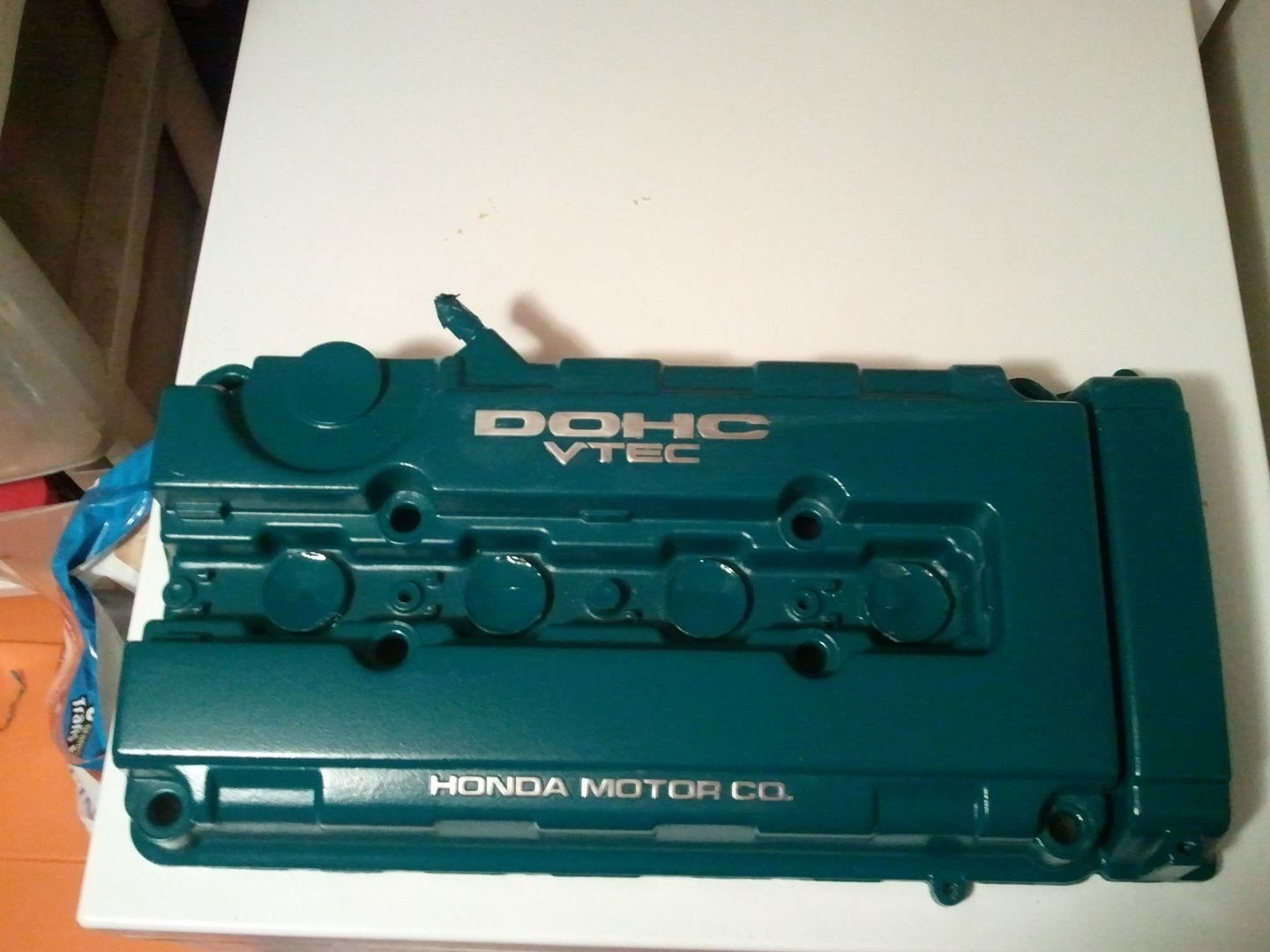 All I need to get is a OBD1 VTEC distributor, which is almost finalized as I type this up. Waiting on a PM. Otherwise, it's been fun and expensive so far haha.
Not a pretty car, but at least it's clean and subtle enough. I have always been a fan of the sleeper status in the car scene. I can thank my dad for that, with his muscle cars looking factory stock.