I've seen a lot of power steering removal threads on this site but no one has covered
the best - NO CUTTING - reversible power steering delete method
so I will.
You need:
citrus3000psi on Mar/01/11 said:

FYI, this part has the correct metric size 14x1.5 threads and cheap....
This metric to hose barb fitting
Parker 68HB-6-M114 3/8xm14x1.5x3/4hex Hose Barb To Adapter
OR
A 1/4" NPT threaded 3/8" hose barb from the hardware store in the plumbing section and a roll of Teflon tape. Total cost is about $5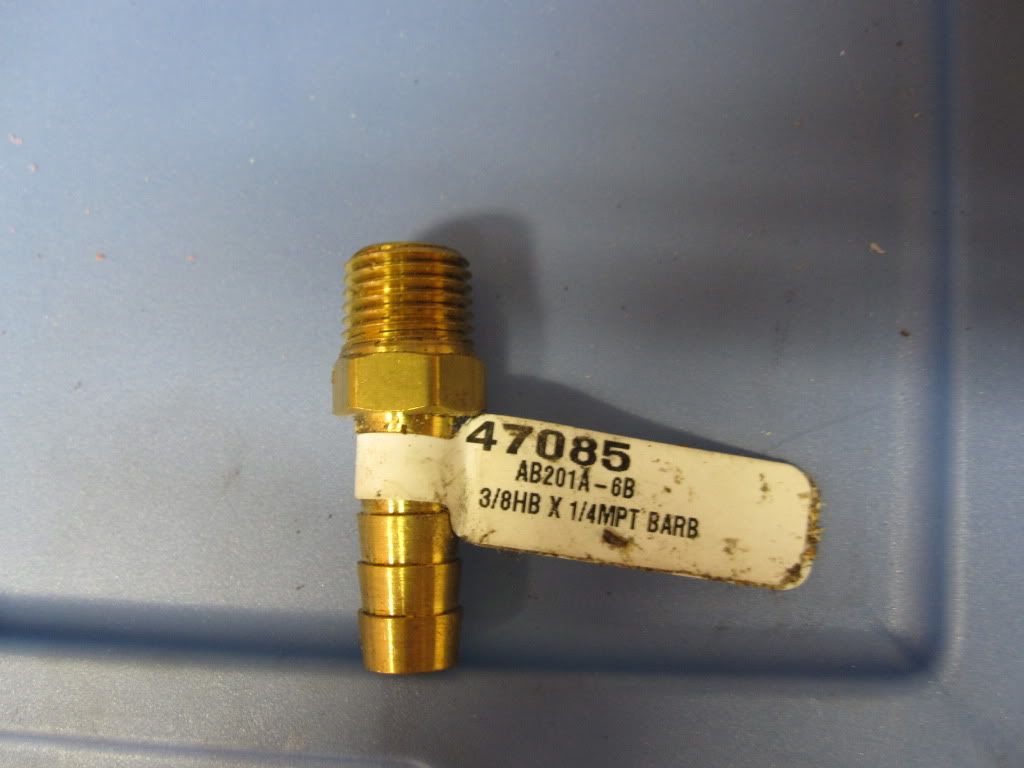 First remove all the junk. I pulled the pump first. No matter what you do you're going to make a huge mess so be ready for oil all over the floor. Pump OUT
Then unbolt all the lines (This removal is on an LS. The GSR/R have an oil cooler that runs up front that will also need to be removed. You'll have to pull the bumper to remove the oil cooler on the GSR/R models.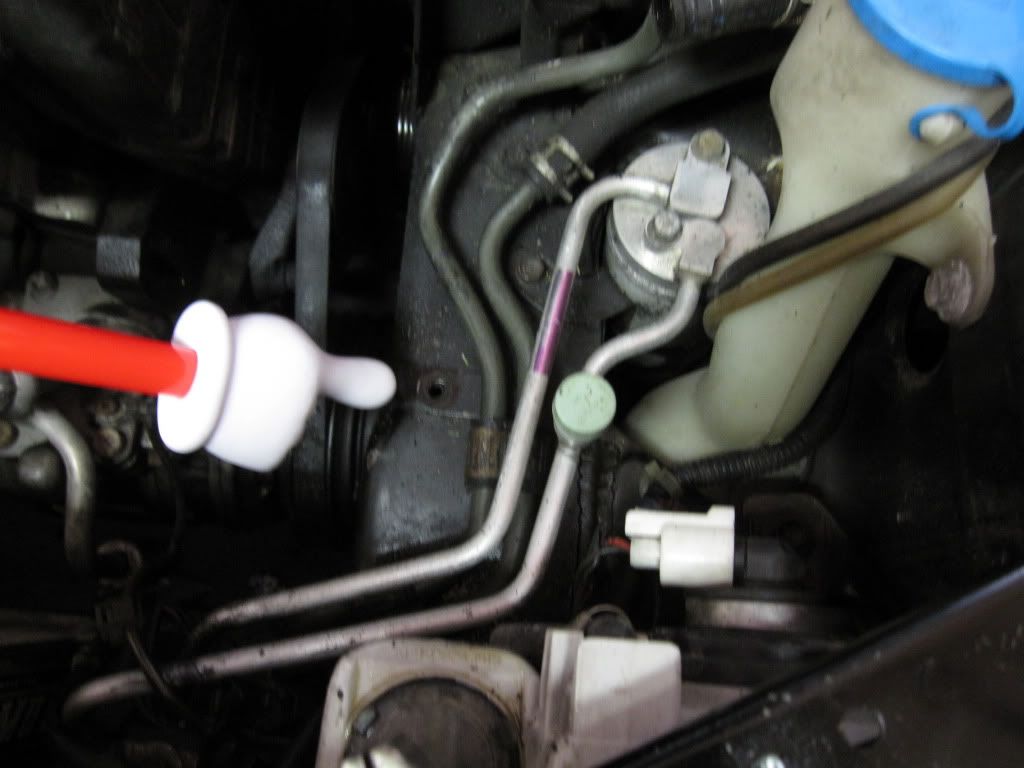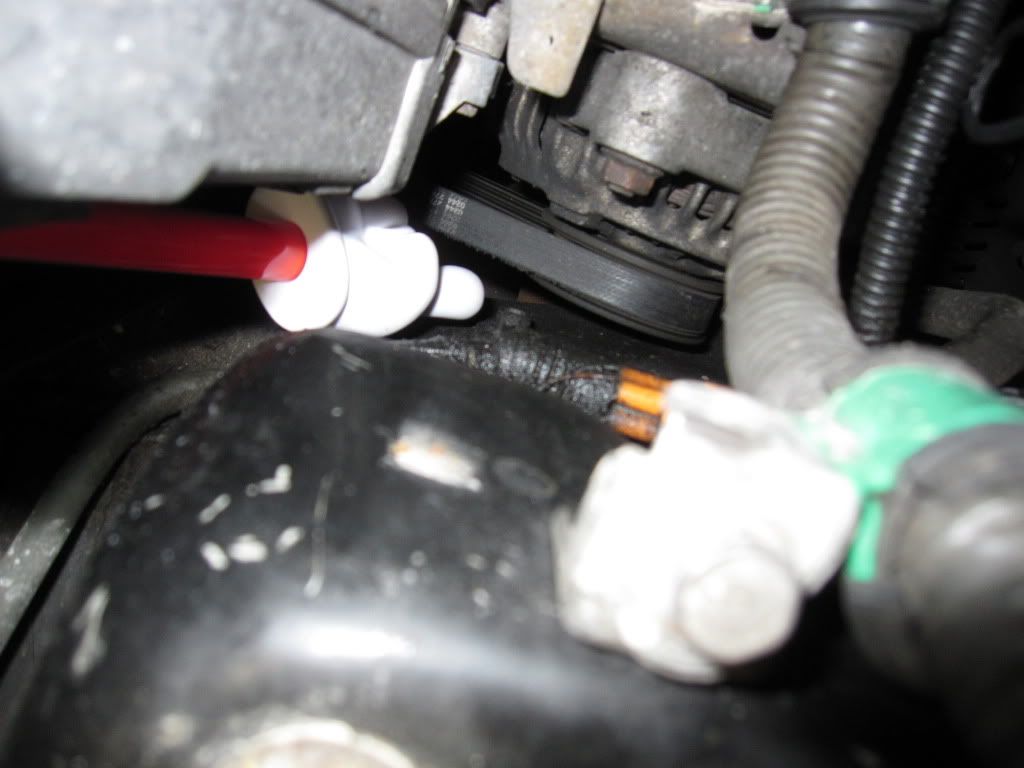 Down in by the "T" bracket next to the rack: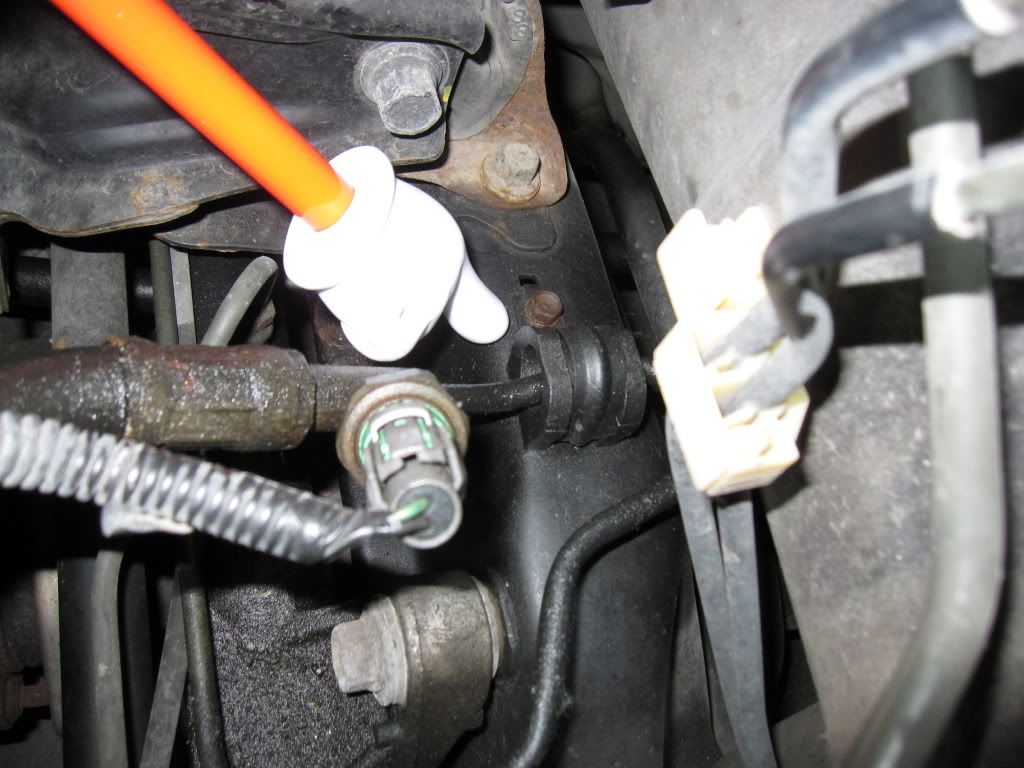 With the lines loose remove the hose and from the rack and remove the high pressure side line/fitting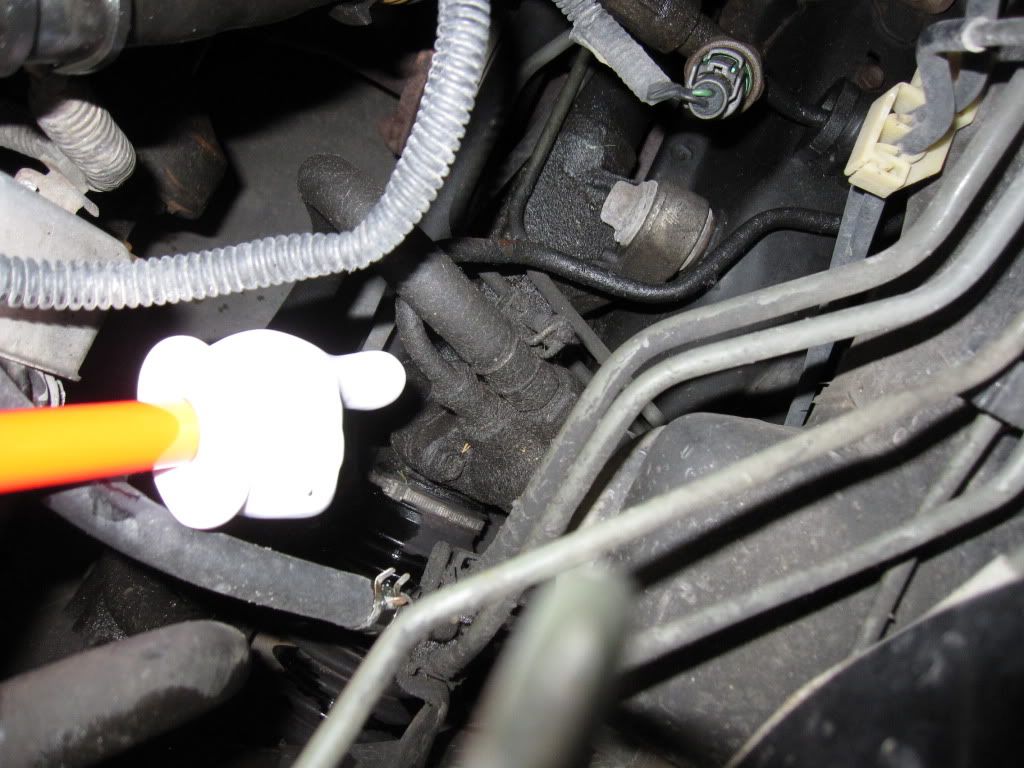 After you've removed the lines from the rack:
Get in the car and slowly turn the wheel lock to lock in both directions a couple of times. This will move most of the oil out of the rack making it easier to turn but leave enough to keep the rack lubricated full time. I'm serious when I say slowly! Turn the wheel fast and PS oil will come shooting out like a whale's blow hole.
Compare the threads of your NPT barb with the OEM metric threads. The threads are SUPER close to each other and you wont damage the rack threading the 1/4 NPT threads into it.
Wrap it up with lots of teflon tape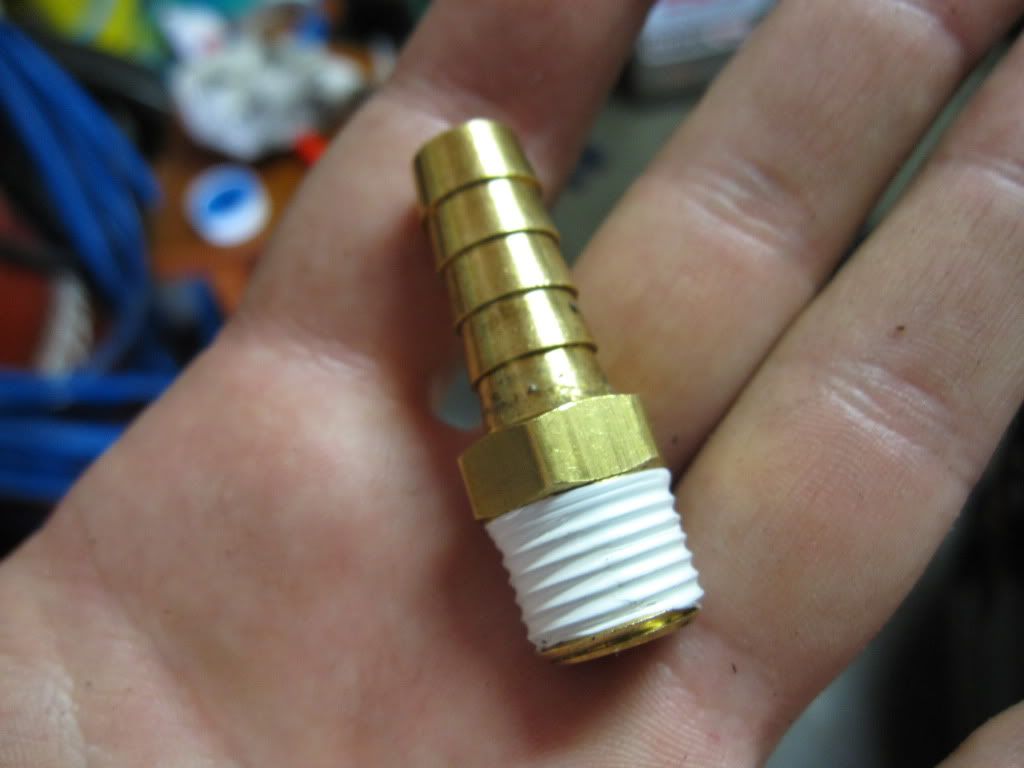 Now you're left with this beautiful setup: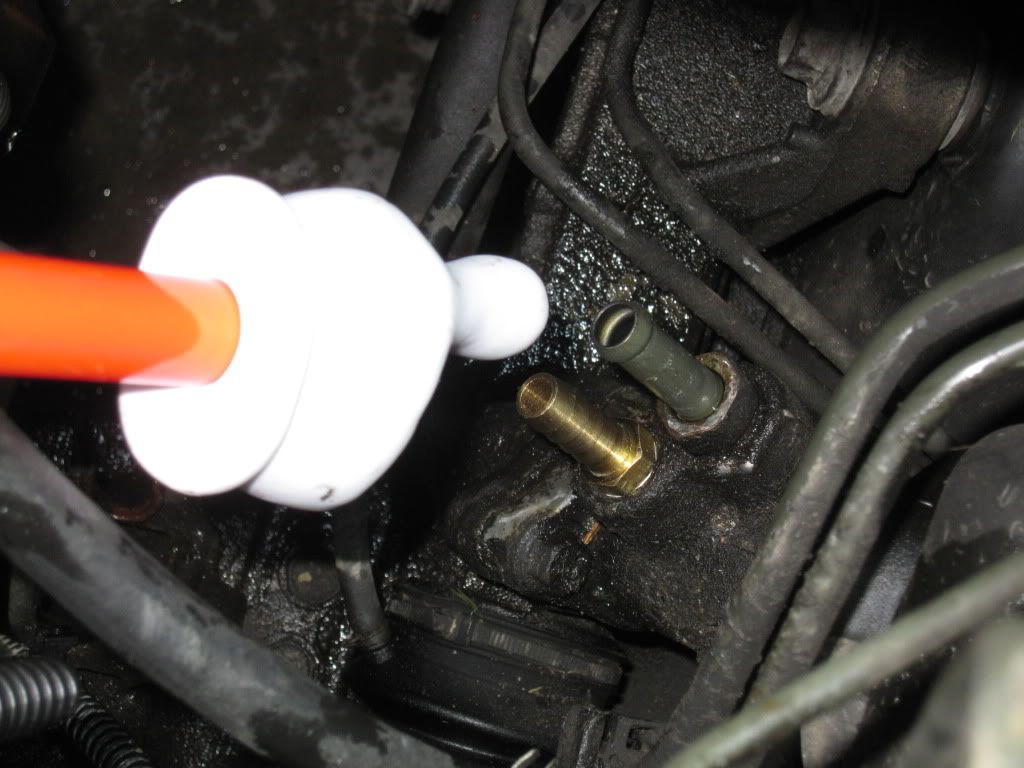 on LS models you have a PERFECT piece of hose to loop the rack with. GSR/R models you'll have to go buy a piece of fuel hose from the parts store. If you need to get this piece of hose, it's Part Number "53735-SR3-960HOSE, OIL COOLER RETURN"
Boom, Done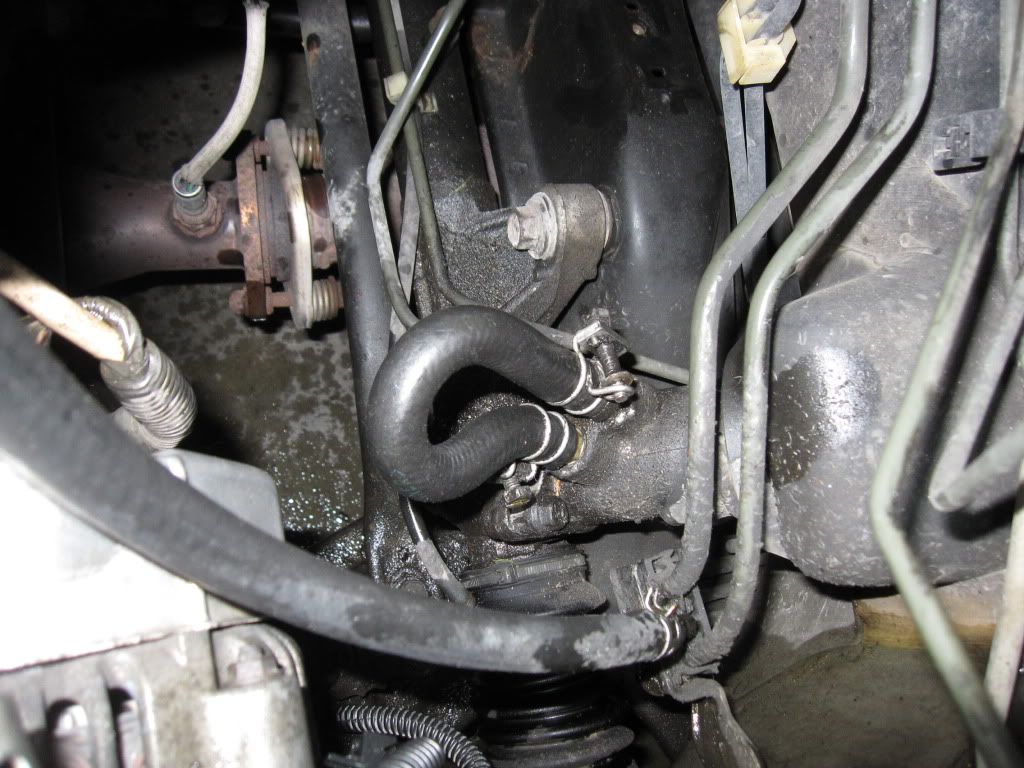 No cutting.
No harming of any component of the system.
You can put it back with ease if you want to.
* OPTIONAL STEP *
You may want to add a breather to your loop if you want the steering action to be even easier. Pick up a 3/8" hose barb tee from the hardware store and splice it into your loop on the rack. Run the extra barb to your breather. I never added a breather to any of the cars I've done so I dont know how much easier (if any) it is to turn with a breather setup on there.
This exact setup was used on my first green teg that my brother now owns.
It now has 100,000 miles without power steering on it with no ill effects.