Discussion Starter
·
#1
·
As many of you have noticed, I posted last summer concerning the items that I wanted to sell. Two buyers agreed to buy from me, but never sent me a transaction via PayPal. So here again are the items that I would like to get rid of ASAP. I moved into a new house and have no room for them. Please take them off my hand; I would be much appreciated.
Logistics: I live in the South Bay Area, particularly in the Redondo Beach area and would prefer local pick-ups or I can drive as far as Long Beach to meet the buyer. Furthermore, if local pick-up is not an option, I will send the item(s) via UPS or FedEx if you so prefer. However, keep in mind that I'm a fulltime college student living on campus 1hr away from home and that I won't able to make shipments until Friday at the earliest or Saturday and Sunday at the latest. Lastly, a 3% paypal transaction will be applied--I don't like adding this extra fee, but it has to be done to protect me. I hope it's understandable.
Contact: email me at
[email protected]
(i check my mail daily) or PM (I might not get back to you as readily as through email.)
Without further ado, here are the stuff I would like to sell:
-------performance-------
Gray AEM CAI with MINT AEM filter and AEM license plate
*SOLD*
-note: I used the CAI for two month and decided that I wanted a quieter car, so I reverted back to the stock intake. The CAI fits all NoN-VTEC Integras and MOST hardwares a provided, with the exception of the rubber bushing that allows you to firmly secure the intake into a screw hole near the ABS unit. This rubber bushing can be bought at any hardware store for cheap.
--------Exterior---------
1. GS/SE OEM spoiler painted Cypress Green
$25+ shipping
-note: the spoiler has oxidation towards the surface and would require a new coat of paint if one is big on aesthetics.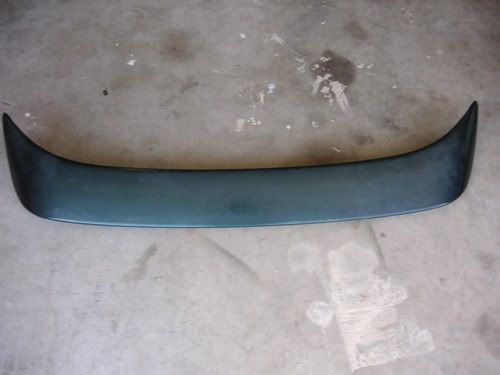 2.) 96' OEM Taillights painted red
*SOLD*
-note: the taillights come with gaskets and have been chauked to prevent moisture build-up during rainy conditions. The taillights might need a new coat of clear coat to bring out the luster.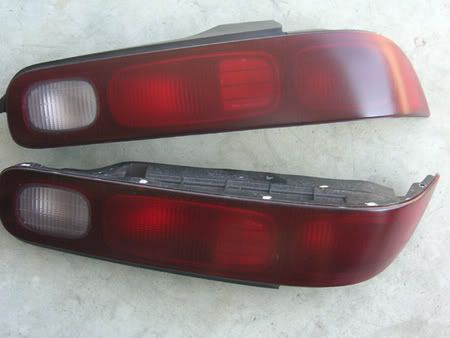 3.) 94-97' OEM Corners
*SOLD*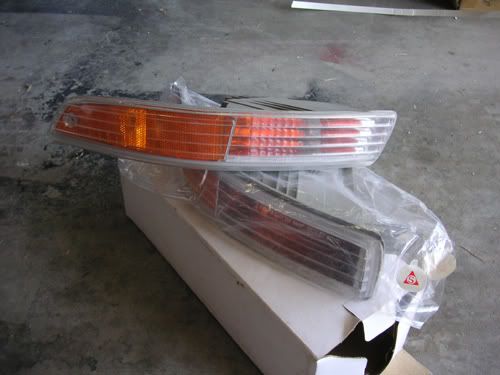 4.) Sylvania Silver Star Bulb
*FREE*
-note: just come by and pick it up. It' used, but in great working condition.
--------Audio-----------
1.) OEM Antenna mast + Motor
$40 shipped
-note: The antenna is in GOOD/Working condition. It has never stalled on me before and the reception is as expected from any Acura Integra antenna. I decided to remove the antenna because I went the S2000 sports antenna route.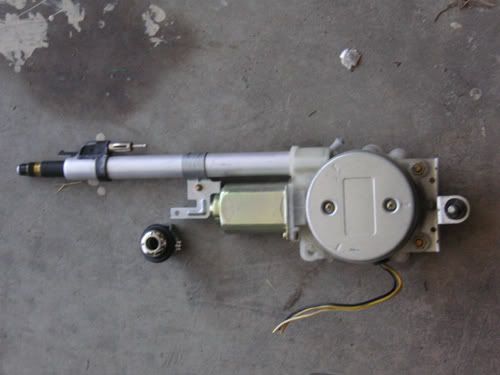 2.) Alpine (Factory Option) 6 Disk-CD Changer + MBus cable
$25 + shipping
-note: The cd-changer works and is in great condition. it was installed in the trunk of my car until I replaced it with my ipod. This unit can hook up to the factory tape deck or any aftermarket headunit with a M-Bus connector.
-----end------
If anyone has the wingwest or aztec lip, please message me. I'm interested in trading/buying them. Thanks!
Cheers
Kyle