Current Pic: 04/2014
[/URL]
Exterior
Fresh nhbp paint
TSX Retrofit
TSX-R clear lenses
RGB Demon eye LEDS
DDM Tuning 6k HID
JDM visors
Zealous License plate holder
Red Honda Badge
Wiper delete plug
CCW LM20 on Nitto Neogens tires
Project kics R40 neochrome lug nuts
ARP extended studs
Mugen gen 1 wing
UKDM tail lights
UKDM rear fog light
OEM Raybrig fog lights with yellow lamin-x film
JDM side markers
Carbon fiber hood with Aerocatch hoodpins
Carbon fiber Spoon replica mirrors
Cool white license plate bulbs
OEM Type r front lip
STI V-LIP Splitter
Rear squirter delete
Suspension/Brakes
S2 Pro C coilovers
S2 Front camber kit
no name strut bar
ITR front and rear brake upgrade (Centric rotors with Stop Tech street pads)
Buddy Club rear camber kit
Function 7 LCA's
Neochrome ASR Subframe brace
TDM X-bar
Interior
Complete tan to black interior swap
Cruise control delete plug
UKDM type r gauge cluster
ITRx climate control
DIY sharpee amber clock
Jdm itr ebrake handle
Jdm itr steering column cover
Nardi steering wheel
NRG quick release/short hub
Pioneer lcd tv
Wink mirror
Red DC2 Recaros
Engine
AEM CAI cut to a SR
Mugen twinloop catback exhaust
Mugen 4-1 headers
Magnaflow cat coverter
NGK spark plug wires
NGK G Power spark plugs
Honda distributor O-ring due to oil leak
Parts not on the car:
VIS CF Spoon lip
Wings West side skirts
Wings West rear lip
So I've been on here for a while and never really introduced myself. I have a 2000 integra ls. My parents got the car for me back in high school, they paid half i paid half. Bought it for $10,000 back in 2005, with roughly 76,000 miles. It is an auto because my parents cant drive stick, but eventually down the road I'll change that, being a broke college student, that will have to wait. Don't have pics of when i first got it on the computer but here is from oldest to most recent.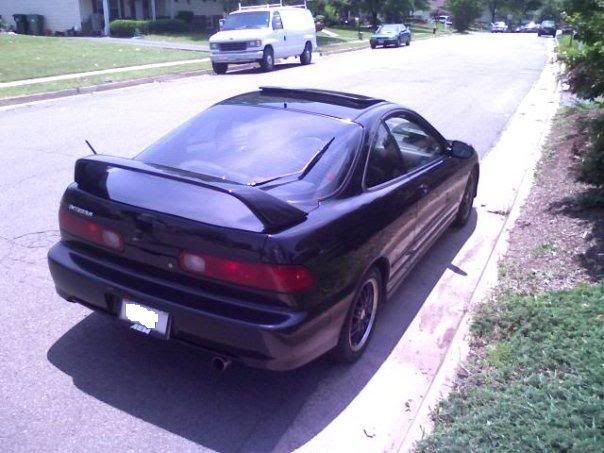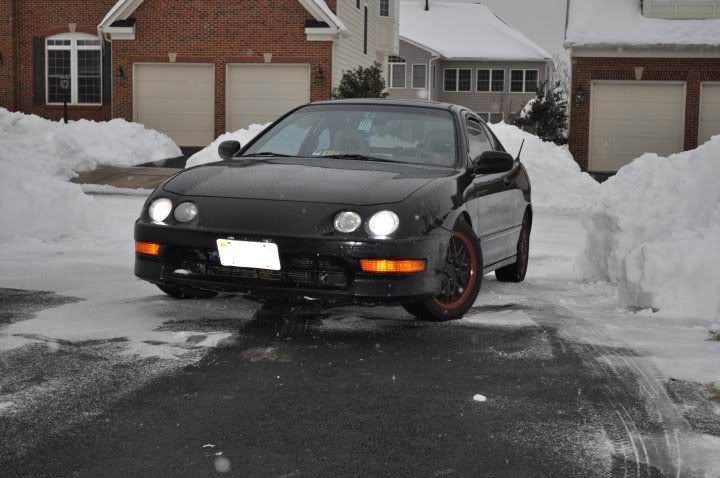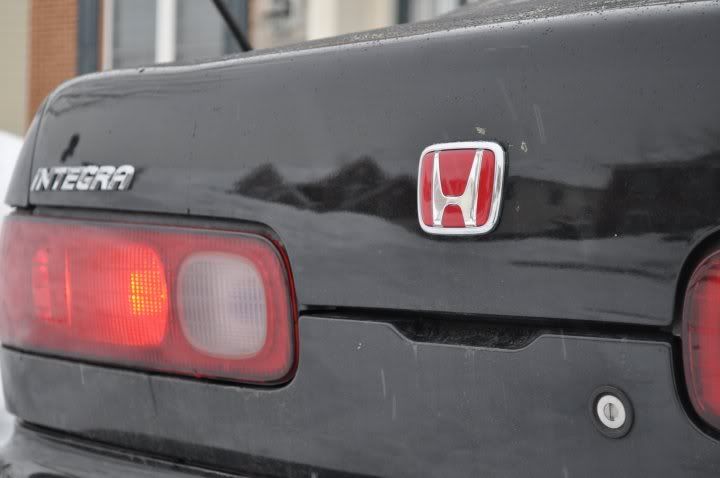 So due to me getting a lot of tickets when i was younger, my parents didn't allow me to do really any performance mods. So I'm sticking with exterior and suspension until i can do a manual swap.