Senior Member
Join Date: Feb 2002
Location: T-Ville, UT
Posts: 5,555
Feedback Score: 7 reviews
Covercraft UVS100 Heat Shield at DetailCity.com
I wanted to take a minute and review a great product that I use. It is getting to be that time of year when the ice scrapers are being put away and the sunshades are being dusted off. I recently got my
Covercraft UVS100 Heat Shield
out of the closet and put it back in my car. I use this heat shield for three very good reasons:
1. It is going to last years longer than your average sunshade. Even longer than the above average ones.
2. It blocks UV rays that can ultimately damage your dash and leather seats. It also blocks an enormous amount of heat making it cheaper to cool my car down when I have left if parked in the sun for any amount of time. At $3 bucks a gallon I'd say anything that can do that helps a ton and is worth having.
3. It fits my car better than any other sunshade I've ever used. I've tried to get around paying for something that works the best, but I've always been disapointed. They are either just a bit too long or a bit too short or a bit too tall... The Covercraft UVS100 literally fits like it was made for the car. Maybe that is because they are.
Are there a lot of choices out there? Yes. Will many of them block the sun and head and UV rays? Yes. So why go with the UVS100 you might ask? It is made by Covercraft which is a name that represents protection and durability. If I'm going to drop $40+ on a sunshade then it better be good. I know of no other manufacturer in this industry that I can trust to provide me a sunshade that is more durable and effective than Covercraft. The last one I had in my Integra is still in use on a friend's car and is on it's seventh year of use. I don't know many people with a sunshade made by someone other than Covercraft that can say they are in their seventh year of trouble free use.
I know it's no Integra, but I didn't have any good pictures of it in that car. I will say that the one for the integra fits even better than the one on my subie. Zero light gets in on the Integra other than a little around the rear view mirror.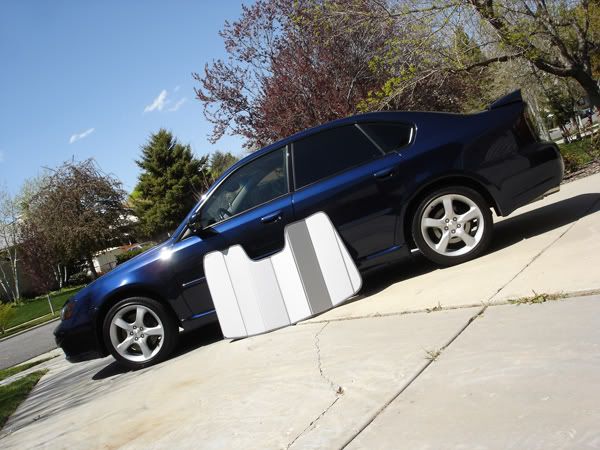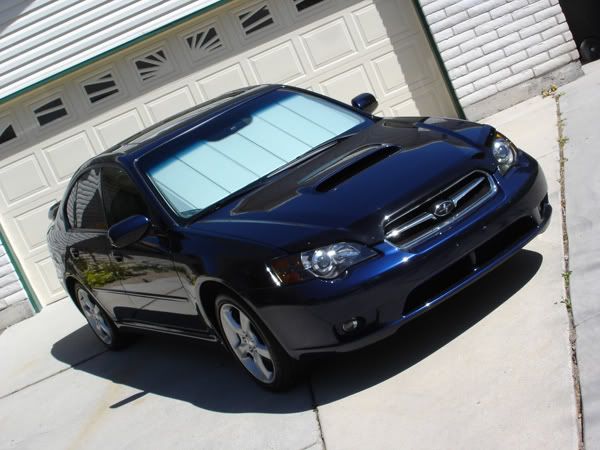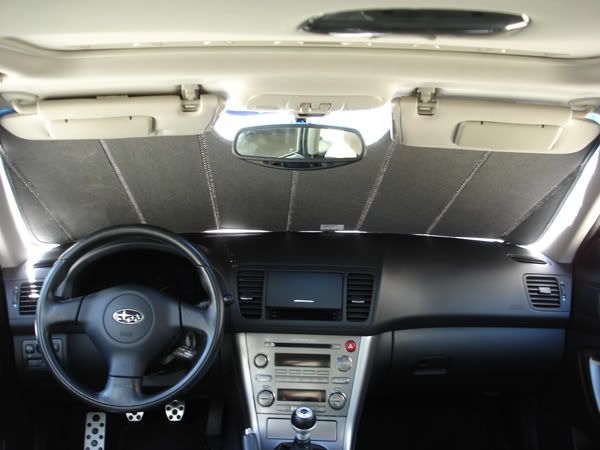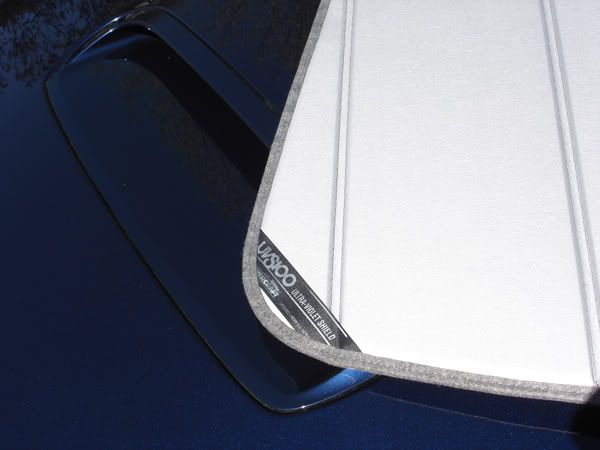 Where To Purchase:
Covercraft UVS100 Heat Shield at DetailCity.com
---
w w w . O C D e t a i l s . c o m

Member
Join Date: May 2015
Posts: 41
Feedback Score: 0 reviews
I wanted to make a quick video of comaparing a Cheapie pep boys Sun screen to a Covercraft UVS100 custom windhsield screen
I just got this and its a super nice Shade. Looks great and is a good custom fit. If anybody else is considering I thought the video might help.
https://www.youtube.com/watch?v=SjzciAFZMkc
Senior Member
Join Date: Jan 2011
Location: FL
Posts: 745
Feedback Score: 5 reviews
I think the custom fit ones go for around 50 bucks on Amazon. They are nice, but that is an exorbitant price. I have had results that were almost as good by buying an extra large regular sunshade and trimming it down to an exact fit. I also made a notch for my radar detector.
Senior Member
Join Date: Jan 2012
Location: Tampa
Posts: 699
Feedback Score: 3 reviews
I have a custom fit one on my GTI, its nice and works well, but a pain to fold and close.

I use the two piece vinyl rectangular like material on my integra and honestly, it does the job for me.