Its going to be a fun ride Dan.... Cant wait to see it done
Senior Member
Join Date: Feb 2004
Location: Carmel, IN
Posts: 449
Feedback Score: 0 reviews
Some good looking Integra's in Indiana still. I rarely see them. Wish I still had mine.
Quote:
Some good looking Integra's in Indiana still. I rarely see them. Wish I still had mine.
Lol, what are you complaining about Will? You got an e36 M3 and an e90 335i!
---
ASE Certified Technician

HONDA
- The Power of Dreams
Junior Member
Join Date: Feb 2013
Posts: 5
Feedback Score: 0 reviews
Bought it last week, 1997 LS. It has been 10 years since I have been here last. Dreams died with the death of my black 1995 LS. Use to go by the name of
Ottomatic95. After test driving this one i immediately remembered why i loved that car so much. I havent decided much of anything as far as mods go. still trying to decide if the 18's are staying or going, they look nice but the ride is rough, too rough for country living.
---
Last edited by SeriousX2; 02-26-2013 at

06:24 AM

.
Member
Join Date: Mar 2015
Location: Greensburg, IN
Posts: 38
Feedback Score: 0 reviews
Heres mine, not much just got it a few weeks ago for $1400, needs some work, already put a bit into it.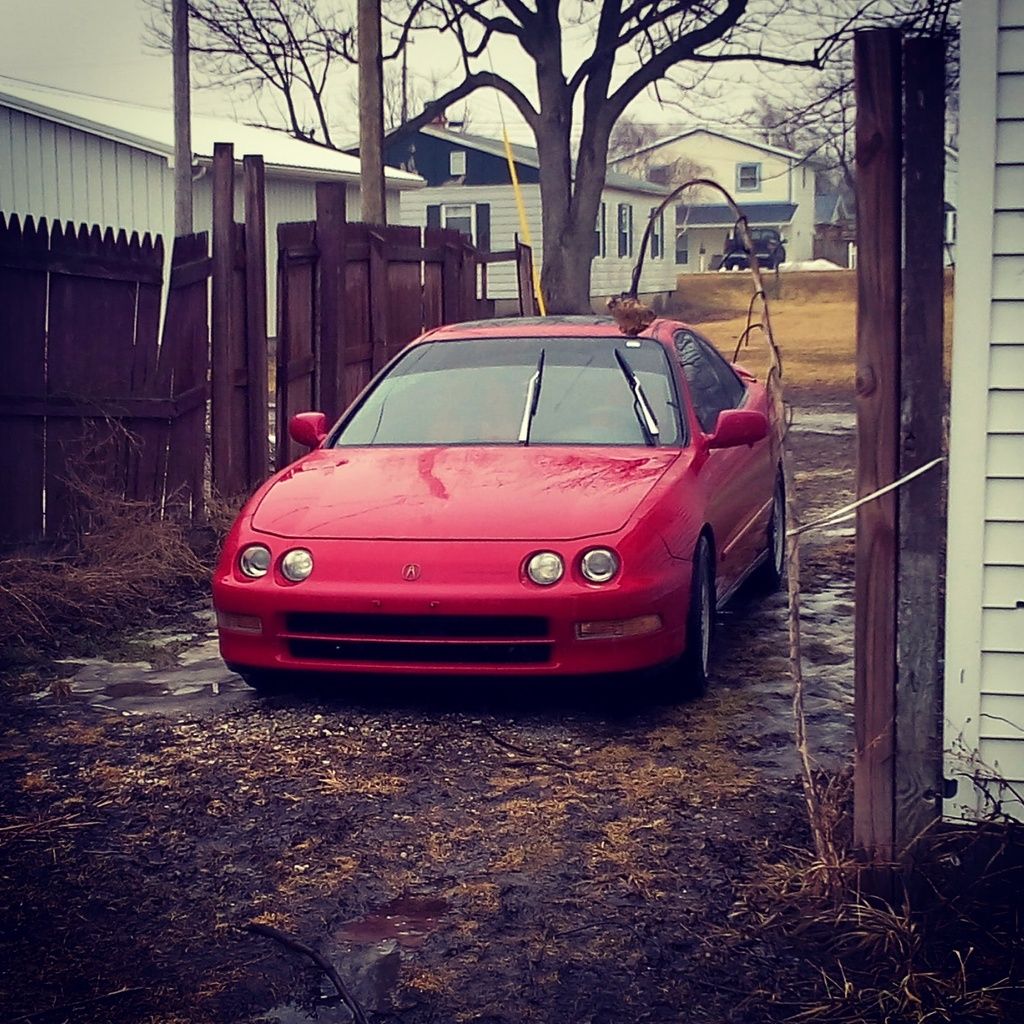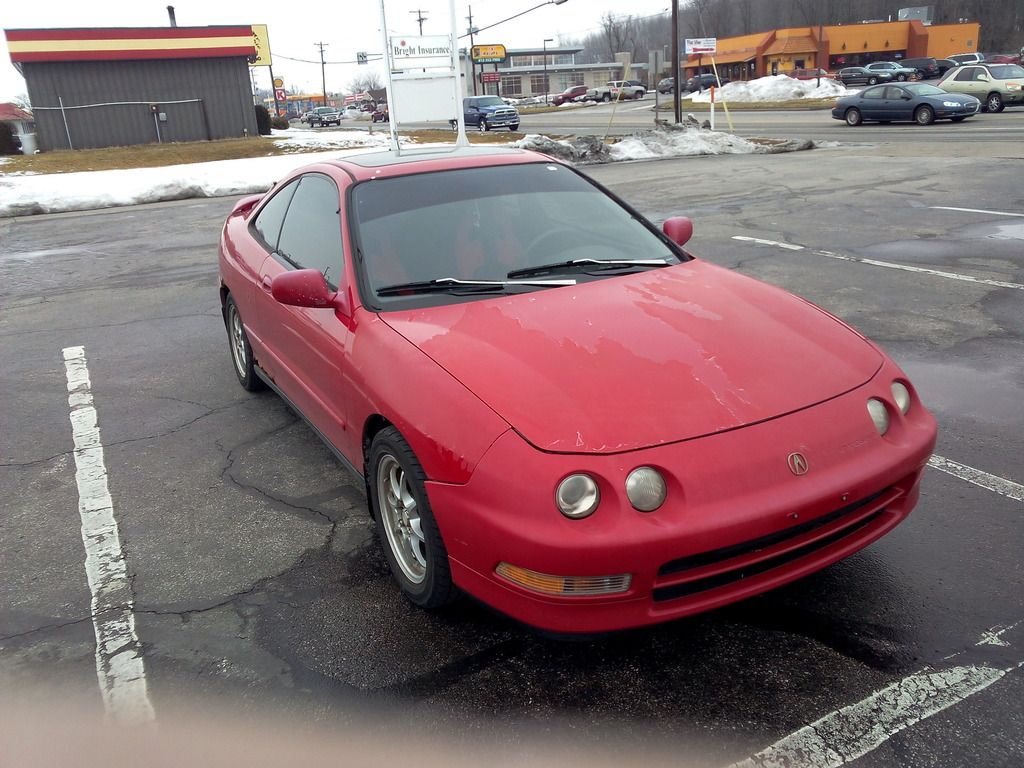 Work and modifications already done when bought or i have done since include;
Full DC Sports Exhaust and headers
Cold Air intake
Tein Street Flex Coilovers both front and rear, lowered what looks to be about an inch, i cant tell
New Distributor Cap and rotor
New Rear engine mount with bolts(those bolts costed $57! talk about OEM price gouging)
Old Engine blew the guy gave me receipts where he had a JDM engine imported in and swapped, problem is the people who put the engine in left alot of things to be fixed which is the problem im running into now.
New Transmission
New Clutch with 7lb flywheel
new slave cylinder
Blackworks BWR Radiator
and thats it for now. As soon as everything is in 100% working order my planned modifications over the next year from first to last are.
Body work, getting the rust spots out and repainting.
Engine Rebuild with ARP Headstuds, JE Forged Pistons standard size, Skunk2 Alpha Connecting Rods, Skunk2 Pro series Cams and cam gears, WeaponR intake Manifold.
Then I will start putting together parts to boost it.