Front End Conversion
---
Im looking for a front end conversion for a good price anyone know where i can get it???
---
Last edited by jjkz24; 03-05-2017 at

06:52 PM

.
Senior Member
Join Date: Sep 2006
Location: Mechanicsburg, PA
Posts: 3,240
Feedback Score: 8 reviews
Good evening,

#1 - I changed the title of your thread from "My Teg!" to "Front End Conversion". This helps other members and new users search and look for the same ideas and questions that you may have. Please keep this in mind when creating a title to a thread

#2 - What "Front End Conversion" are you looking for? I'm assuming JDM? Again, be specific when you post. It helps other members help you find answers to what you're looking for.
---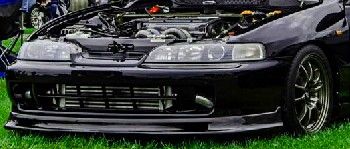 770whp/500wtq @31psi E85
2013 Carlisle P&S 1st Place Acura Integra Class Winner
2011 Carlisle P&S 1st Place Acura Integra Class Winner
2010 Carlisle P&S 1st Place Acura Class Winner
2009 Carlisle P&S 2nd Place Acura Class Winner
2007 Tuner-Evolution 1st Place Acura Class Winner


Click Me: Check Out My Build Thread - From Stock to 770WHP