2017 Team-Integra Calendar Thread
---
Rules:
1. Main focus of picture should be Integra or RSX ONLY.
2. Pictures must be taken by you or someone you know who approves of you submitting the picture.
3. Pictures must have been taken during 2016. Older pictures will not be accepted.
4. Pictures must be pretty good quality. Blurry cell phone pics will not be accepted.
5. A maximum of 3 pictures submitted per user.
To submit a picture please post in this thread providing:
1. A maximum of 3 pictures of your Integra or RSX. (Engine bay, exterior and interior pics welcome)
2. If multiple TI members are pictured provide their usernames.
3. Year and trim of Integra along with small list of some modifications done to the vehicle.
Submissions will be accepted until November 11. Once submissions are in we will vote on which pics will be used for the calendar for 2017.
Shutterfly usually offers a deal on calendars for Black Friday so this will need to be ready before then.
Here is a link to last years calendar thread:
2016 Team-Integra Calendar Thread -Order Now
Senior Member
Join Date: Feb 2005
Location: MD/VA
Posts: 6,881
Feedback Score: 20 reviews
1996 GS-R, a.k.a. Snowflake
Appearance:
Frost White paint with added subtle pink and green pearl
94-97 OEM clear foglights
98-01 taillights
Mostly shaved exterior (except for front "A" badge and rear trunk keyhole)
Undercar:
Regamaster Evo wheels
Dunlop Direzza DZ101 tires
Hawk HPS brake pads
Centric Premium Black rotors
Fortune 500 series coilovers
Skunk2 camber kits
Performance:
Comptech cold air intake (not CT Engineering but real old school Comptech)
RS*R header
RS*R ExMag exhaust (lengthened to fit 4-door)
99 Integra LS Turbo
17x9 +20
TopOne rear diffuser
Seibon Carbon Hood
Senior Member
Join Date: May 2014
Location: East Tennessee
Posts: 412
Feedback Score: 0 reviews
Here are a few from this year's dragon run. Thanks to the app, these are compressed, I have a few more too, if needed.
---
Last edited by MorningZ; 11-02-2016 at

10:42 PM

.
Senior Member
Join Date: May 2007
Location: D.F.W, TX
Posts: 1,160
Feedback Score: 0 reviews
Few shots of my daily bread 1996 GS-R
Suspension & Brakes:
Fortune Auto 500's
12k 8k Swift springs
Every single HardRace & Moog Problem solver bushing and lower control arms made
Front and rear Skunk2 Pro+ camber kits
Centric cryo treated rotors with Hawk HPS pads
Appearance:
Enkei Racing PF01 16x7 43offset wheels
205 45 GMax UHP tires
DDM 6k Hid kit
Pinnacle Formula One Window Tint
Password JDM Carbon Fiber spark lead cover
Performance:
Brand new 2001 Type R Transmission
Stainless 4-1 Header
Magnaflow High Flow Cat
Magnaflow Cat Back Exhaust system
A.E.M. V2 C.A.I.
Mishimoto Dual Core Radiator with 14In Zirgo slim fan
Password JDM Carbon Fiber cooling plate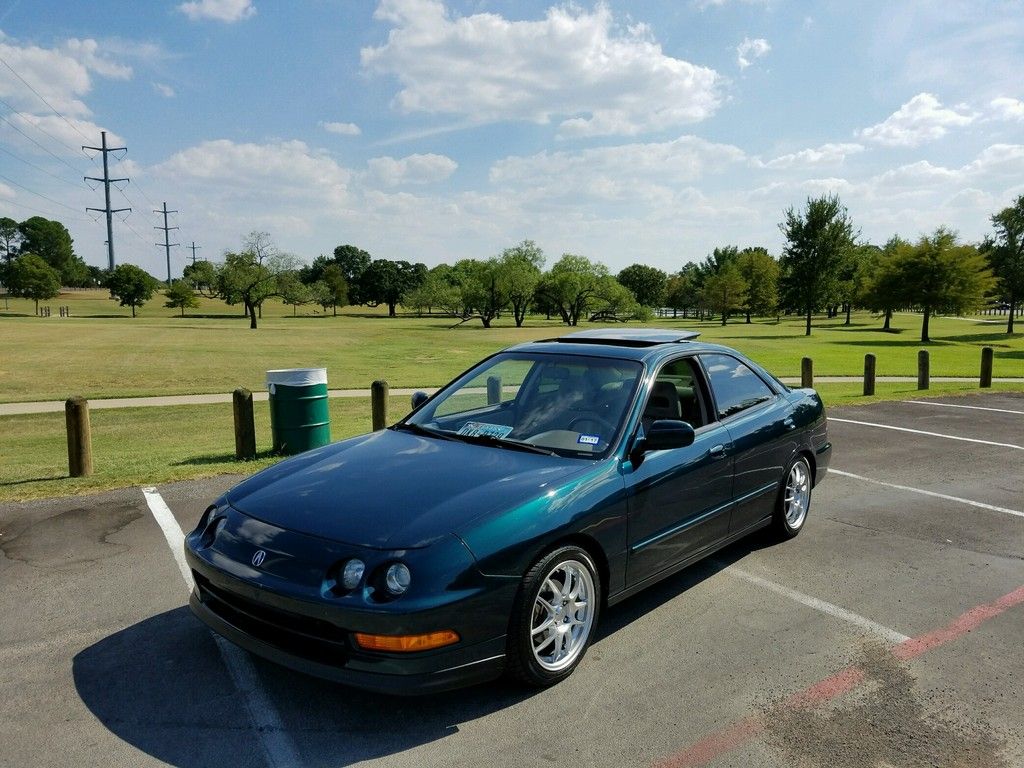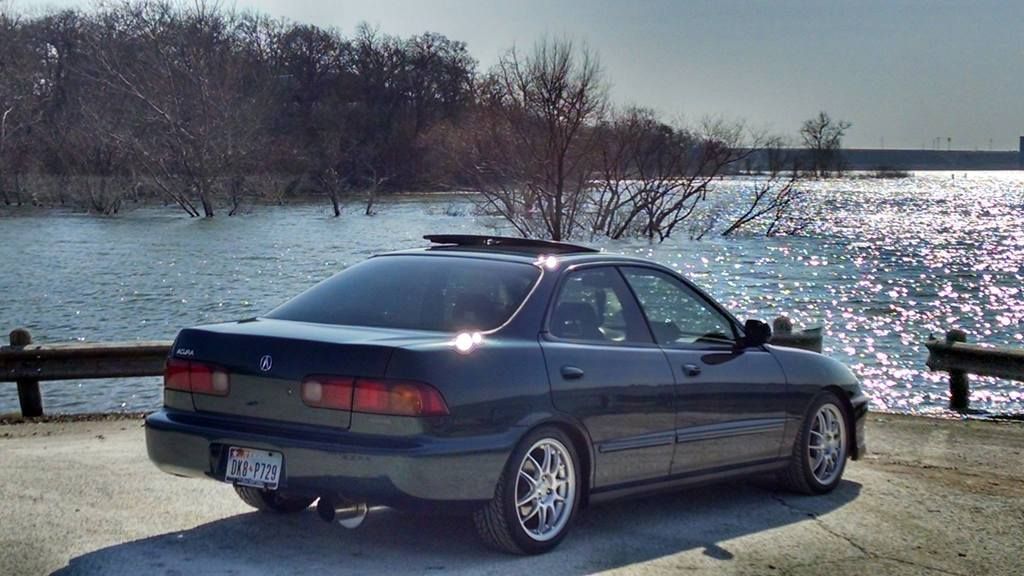 1995 GSR
Original paint
B20-VTEC (B20B Block + P72 GSR Head + ITR Cams), 191 HP, 147 TQ
Koni Yellow w/ GC Coilovers (400 f, 315 r)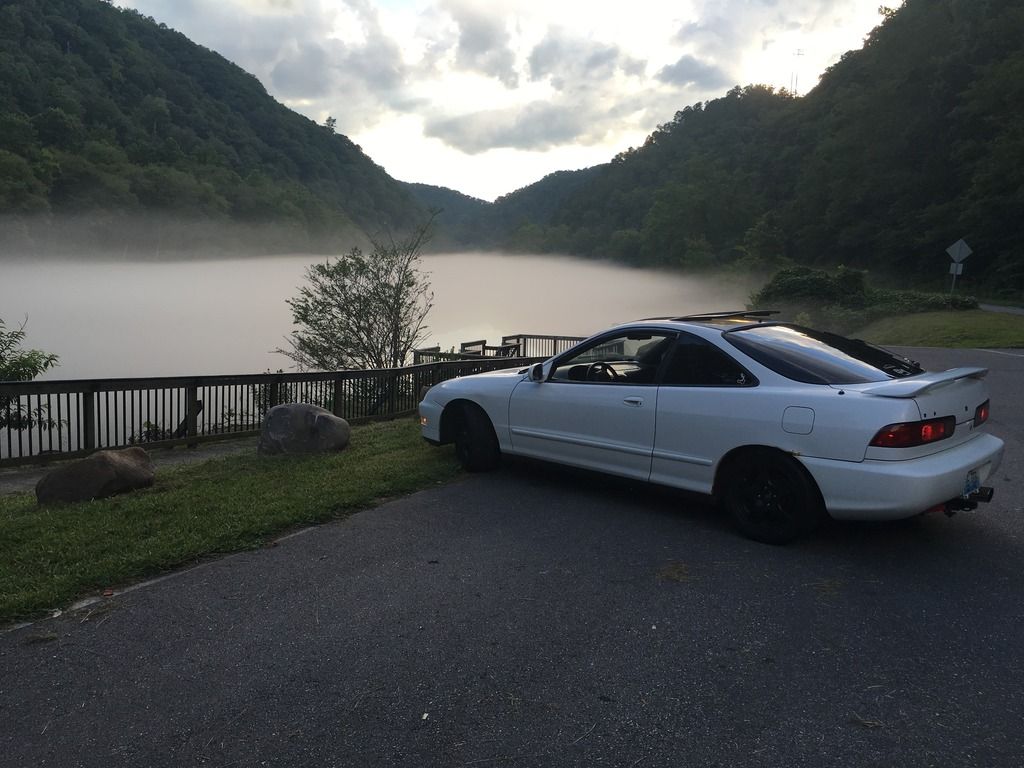 Site Founder/Administrator
Quote:
Here are a few from this year's dragon run. Thanks to the app, these are compressed, I have a few more too, if needed.
need pics of that engine bay!
---
.
-
Running Log, the trials and tribulations of building a car
echlonwarrior: "Hondabond saves lives"
K2sInteg98: "the best thing to do is keep spending and not keep count....lol"
dpaton: "The road to hell is paved with good intentions"
Here are my favorites from this season, Car looks much better from last year!
Car info:
1994 GSR (original engine)
B16 trans with Quaffe diff
Aztec green pearl paint
Engine bay Nissan Midnight Purple II (shaved and tucked with lots of HOK Kandy Burple accents)
Vis CF hood color matched
OEM ITR spoiler
UKDM tails
98-01 body conversion with Morimoto Mini projectors
Custom ABS splitter
15x7 Kosei K1 with Pilot Sport Cup tires
"The Big Brake Upgrade"
Koni GC, extended top hats
ASR 24mm combo brace
ITR strut tower brace
F7 Lca
JDM Recaro seats
JDM arm rest delete
Momo Mod 08 wheel
PLM shifter
DC header
RS*R exhaust
Thats the main stuff at least, Pics are from July of this year.
---
I would never accept that from my paint guy..
Car Info:
2000 GS-R 3-Door
B18C
JDM ITR Trans w/ Spoon 4.865:1 FD & MFactory Helical LSD
AEM Junk Intake
JDM ITR Header
Magnaflow Hi-Flow Cat
Yonaka WS2 Knockoff Exhaust
Fortune 500 Coilovers
11k/10k Swift Springs
22mm ITR RSB w/ Beak's subframe reinforcement kit
Hardrace Adjustable Camber Arms, Toe Arms, Ball Joints and Bushings
Kosei K1-TS Forged Prototype Wheels, 15x7 +35 (9.1lbs each)
BFG Rival S 225/45/15
Centric/Hawk Brakes, Steel lines, 1" MC
Gutted, Stripped and race track dirty.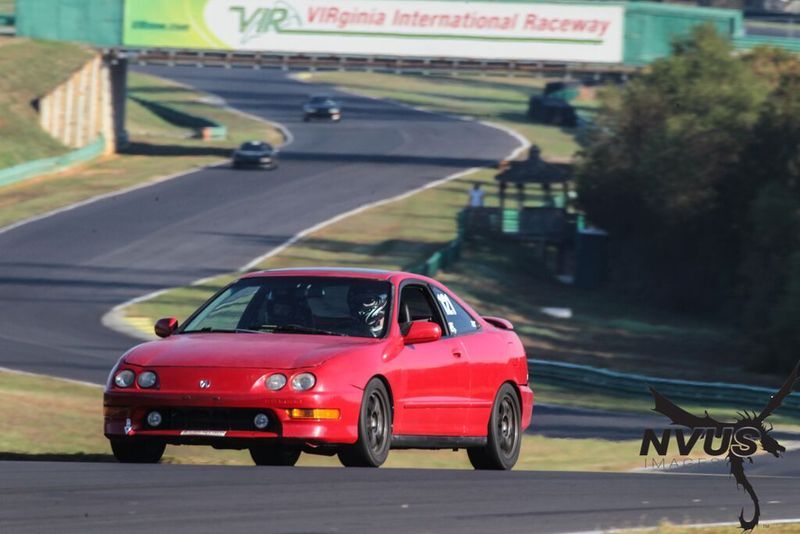 Credit: NVUS Images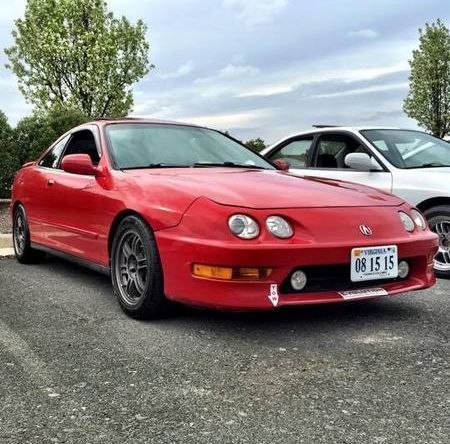 Credit: Me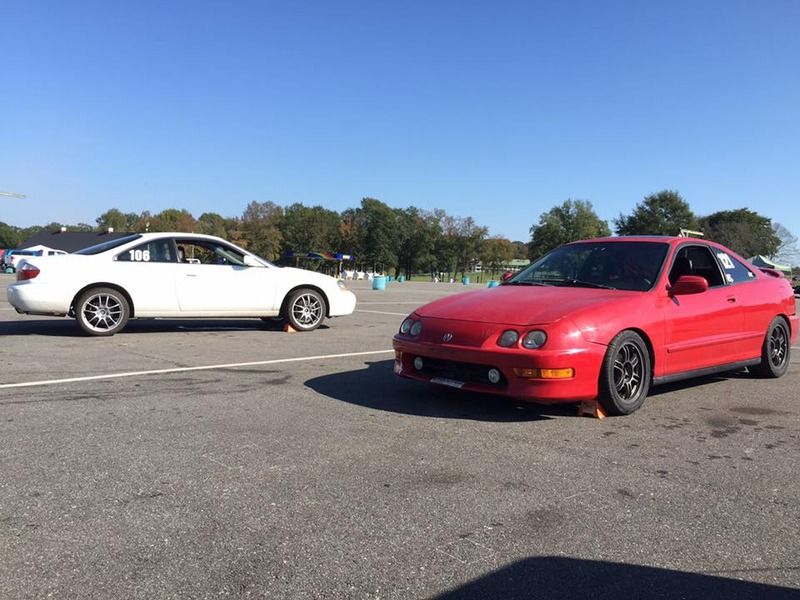 Credit: Me (B18Ch1ck's 3.2CL in the background.)
Tomorrow is the last day for submissions. Post them if you got them
Super BunchaNumbers
Join Date: Feb 2002
Location: rightbehind you, WI
Posts: 14,075
Feedback Score: 11 reviews
I recently lost a ton of pictures otherwise i'd look.
---
Do me a favor.From now on don't care what other people think about your car. Do what YOU want to your car. Who gives a damn what other people think about it.
Are you making one for shutterfly this year?
Quote:
Are you making one for shutterfly this year?
I dont think so. The number of submissions received this year wasnt even enough to fill the calendar let alone actually having to vote on who makes it.
A big drop from last year. I dont like to point fingers but the site just hasnt been the same since the site has been "upgraded".