Dragon Run 2016 Edition: Recap Thread
---
Note beforehand: DR 2017 is set for July 27-30 2017 !


Wow what an event this was. I'm still here Monday night looking back at the whole trip thinking "wow"

I decided on the way up that I was not going to stop in Charlotte for the night on Tuesday and instead head straight for Fontana. Despite my 12:30 am arrival time and consequent "up hanging out with Neil and Joe until 2 am" I'm sure glad I did, as I got to spend some quality time with some of my favorite members from the site through Weds morning.

Wednesday during the afternoon I made sure I was around to greet and see as many people as possible, to which this year was quite the varied group of friends of mine from over the years, not just from the site, but from friends I've met across the last 30 years of my life, all there to lend their support to be there for:

Thursday morning: I must say I thought I was kind of throwing my best friend Greg under the bus by dropping on him late Weds night that I wanted him to be the one who spoke there at the top of the Dragon that morning. He is seriously the best person I've ever had the pleasure of meeting, someone I've known since middle school (We are 44 now!), someone I'd literally take a bullet for, and someone who (1) married Diana and I and (2) was the first to speak at the family/friends private viewing when my wife passed away just about 10 months ago. I must say, him being there sure made that morning a lot easier on me, more than I ever could have hoped for.

Thursday afternoon: New adventures for some of us!! 14 of us went zip lining at the Nantahala Outdoor Center. This was an idea of David/Knavekid as something to do last year, but it got bumped to this year, what a fun time!

Thursday night: for me personally, I got to spend some time with my best friends and their two boys, some dear-friends from my South FL days who came in from Virginia, and a family of friends/old-neighbors who came in from Charlotte. We had dinner down in Robbinsville and it was great

Friday morning: saw off everyone I had dinner with the night before as they were all there just Weds-Fri

Friday during day: some went inner tubing down the Nantahala River, some hung around the Village, for me, it was a nice quiet day in Bryson City with the Blookies, we walked around, had lunch, and went to Nantahala Brewing Company for the second day in a row, including a free beer thanks to b18c5rjdm and his wife. (that was awesome having my name up on their chalkboard)

Friday night: oh man o man, for me it all started with an unexpected text during the afternoon from my my dear old friend Garrett/GVTec that he was en route from Atlanta to hang out, I brought up this trip to him much earlier this calendar year, but I don't recall ever hearing back yes or no on coming, so it was a great surprise to see he was coming. The night started off at my cabin with some crazy shenanigans and some drunken debauchery with some of the usual suspects around... it was a welcome sight to have Tony-Buncha-#'s back in the mix, he's a funny guy who is even funnier when you ply him with some alcohol lol

Saturday morning: can't think of the last time I've had a hangover that bad (a result of lots of moonshine that before-mentioned-Greg brought up with him), but we somehow managed to get 15 of us up and at Almond Boat Dock by 10 am for an all day adventure on a few pontoon boats. Lots of fun was had!

Saturday night: much more subdued night (much needed!) but had a nice surprise as Hax showed up completely unexpectedly

Sunday: for myself, it was the usual "took way longer than it's supposed to" drive home with this year taking 14 hours to go 650 ish miles. It was great to have drcheap with me in the truck for the ride home, he drove for a while as I just fought off a serious case of exhaustion.

Thanks to all that came, it meant so much, especially so early Thursday morning... I already can't wait for next year! My car will definitely be there too! (unless I have some other Dragon-able vehicle by then)



===================

I don't know why they did that. It must have been a hater of some sort


.
---
.
-
Running Log, the trials and tribulations of building a car
echlonwarrior: "Hondabond saves lives"
K2sInteg98: "the best thing to do is keep spending and not keep count....lol"
dpaton: "The road to hell is paved with good intentions"
---
Last edited by MorningZ; 08-09-2016 at

09:03 AM

.
Senior Member
Join Date: Aug 2012
Location: Orlando, FL
Posts: 1,201
Feedback Score: 0 reviews
Dragon quotes:
"I don't know why they did that. It must have been a hater of some sort" - knavekid
"THERE GOES YOUR DEPOSIT! I'M GLAD IT'S NOT MY CABIN." - Tony4311
"the beers will keep the other beer cold" - Kablookie
"We're off to make some bad decisions" - Flyinghighteg
"So you're telling me I have to be home before Monday tomorrow?" (said on Saturday) - Little Steve
"@#$% miatas" - Everyone
"You are quite white" - Ami
"If someone doesn't like moist you just throw it in and make them take it" - Hax
"I'm gonna take a picture of my left nut" - Ricky (he was drinking
a beer
)
"GUYS! SHUT UP! WE'RE GETTING A NOISE COMPLAINT!" - Tony #'s
And
"he was probably with the miata people anyway so @#$% him!"" - Steve
---
Last edited by MorningZ; 08-03-2016 at

05:53 AM

.
Senior Member
Join Date: Dec 2007
Location: Waleska, GA
Posts: 2,135
Feedback Score: 1 reviews
"Unless I have some other dragon-able vehicle by then"
Say yes to the RS! lol
What a great weekend. Will have to post the recap and thank you's soon! Can't wait for next year again. Steve, thanks so much for the many memories you have created by starting this family. Only 360ish days left till next time!
---
My Running Log
"For God so loved the world that he gave his only begotten son, that whoever believes in Him shall not perish, but have everlasting life" John 3:16(NIV)
Super Moderator
Join Date: Dec 2011
Location: Chicagoland
Posts: 3,190
Feedback Score: 7 reviews
Damn what an amazing weekend.
My first trip to dragon!
It started with me f'ing up the time zone corrections in my planning gsheet and Tony numbers ended up missing @
ILxIntegra
and I in Indy by something like 2h. Oops. Sorry bro.
We rolled into Corbin, KY to meet with @
Kaelorr
and his crew. A finer group of misfits I know not.
We popped into Fontana to see that @
B18Ch1ck
and @
CONEV8R
had already checked everyone in the 'awesome cabin' in and we settled in.
Oh yeah, the whole time down my car was getting 17 or 18mpg, backfiring, and/or trying to drown itself running so rich @
ILxIntegra
said it smelled like I had a badly tuned carb.
The chill fire pit was a wonderful time to meet the other TI OGs in person. What an amazing group of people.
Then we went ziplining at NOC. I can't state highly enough how good it was. I've zipped in 2 countries and 4 states. This was hands down the best. Grant and Chewie were awesome guides.
I got a bunch of rides up and down the dragon with my cabinmates. Good people all. I also found out I get carsick in the back seat after a bunch of trips on 129. Good to know.
I got a ride to get a new MAP sensor and ate awesome mexican food with Ami and Dan. Good peeps.
There were a couple of trips to Bryson City. Both were awesome. I brought home beer. It's yummy.
There were a metric f-ton of Miatas. I got to chill for a few with Dave from K-Miata. Honda power all the things! We also saw some EcoTec Miatas. Weird, but awesome.
Ramzi needed help putting the roll bar and harnesses in his R. I love working on cars. I'm glad it worked out. Bummed I didn't get to bolt a seat in for a ride.
So many cool people. Paul. Hopper. Team Blookie. Ceresis. Others I can't remember after my 3rd drink tonight.
I love the group. I can't wait to go back with a different suspension (no other comments on that please)
Super BunchaNumbers
Join Date: Feb 2002
Location: rightbehind you, WI
Posts: 14,070
Feedback Score: 11 reviews
So many words to type, must collect first then post.
---
Do me a favor.From now on don't care what other people think about your car. Do what YOU want to your car. Who gives a damn what other people think about it.
Enjoyed seeing everyone again this year, and really hate I couldn't swing the full weekend, but life happens. I am really glad though I was able to atleast drop in Wednesday night and be there for Thursday morning.
Firepit was a good choice Wednesday night, and like the way the Village has redone them. I consumed one too many Jack and Cokes while hanging at the pit, which made for a sluggish wake up Thursday. Paired with the fact I don't bode well as a passenger, it was a long ride up and back for me in the back of truck with @
b18c5rjdm
.
Was fun to get the Integra back down also, only got to hit the tail on my way in, and again on my way out, but the new motor setup was noticeably stronger and a lot more fun pulling out of curves. Hopefully for next years trip, will be able to improve the handling a bit and get some new tires under it.
I didn't take too many pictures. Feel free to PM me if you want any full res copies.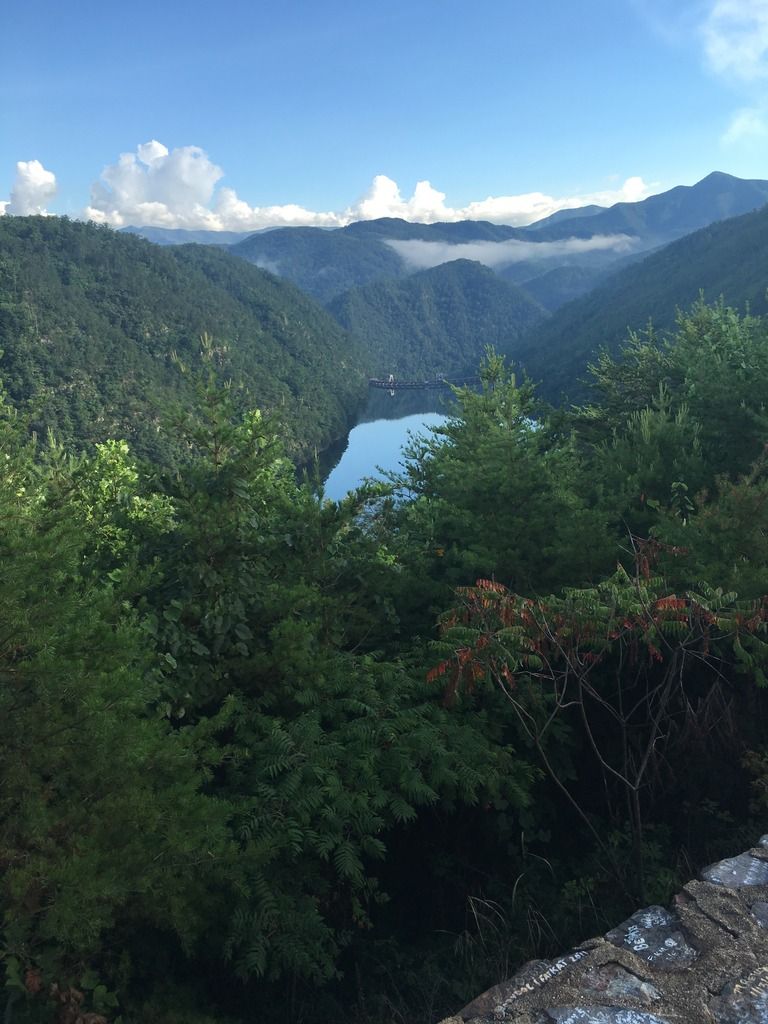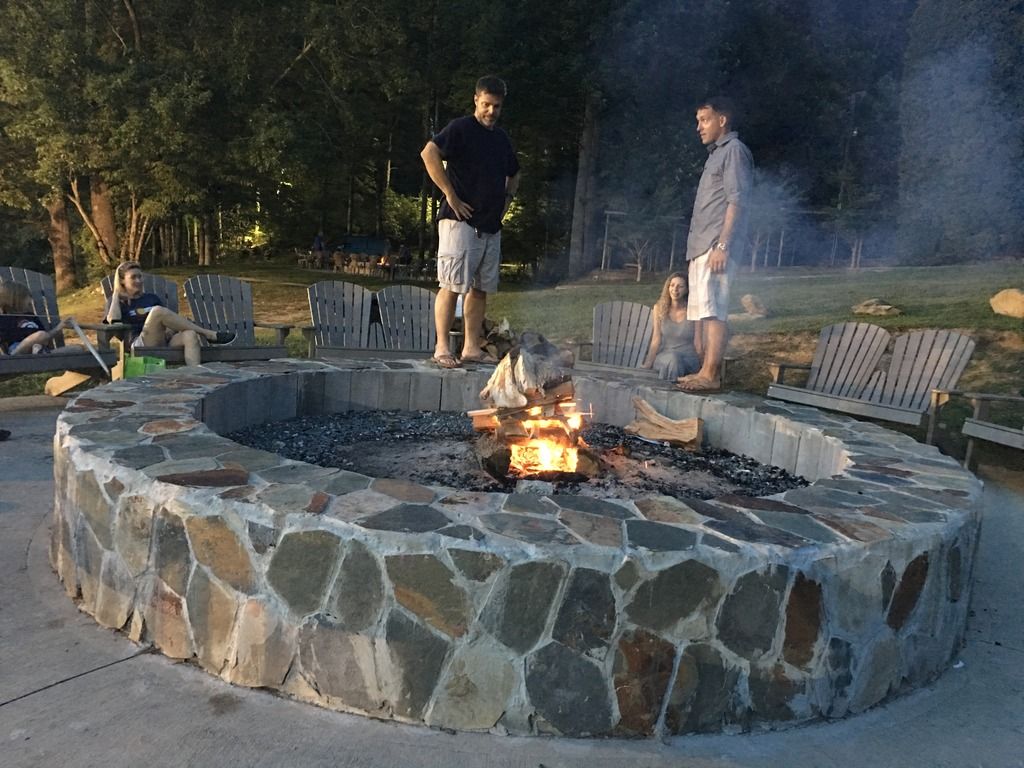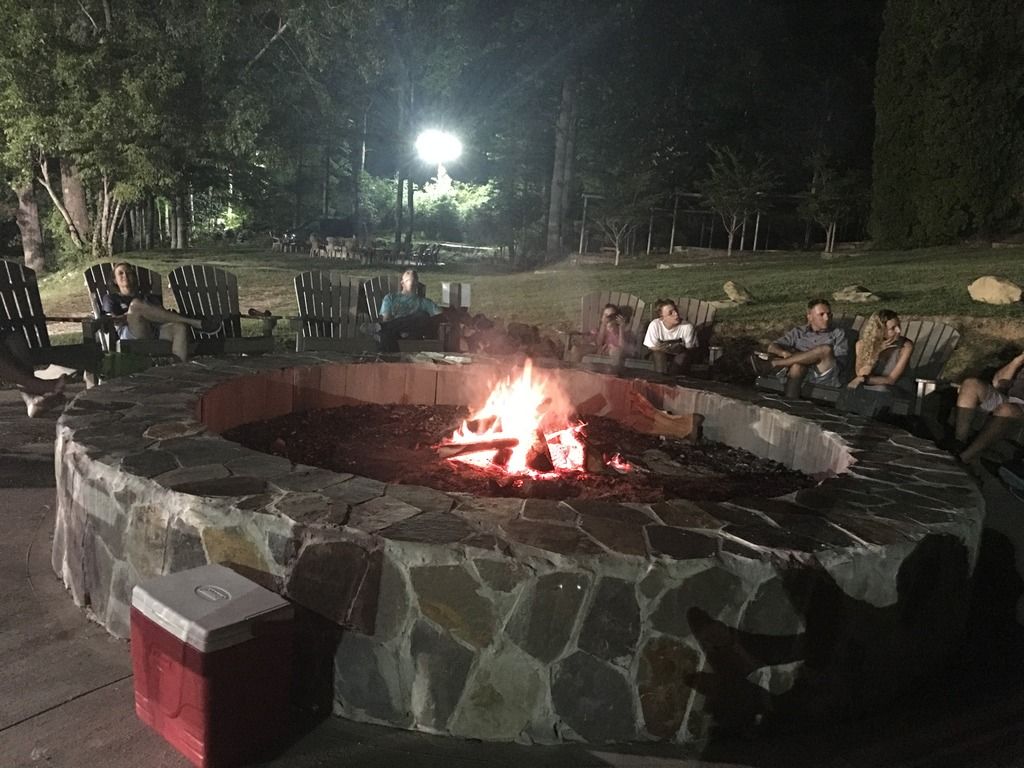 Site Founder/Administrator
Pictures from Thurs morning. Mostly from Strider's camera
The picture collage was something my cousin put together the week before when she was here visiting.
The red mat (an awesome mat I use at track events) was my last Christmas present from her.
---
Last edited by MorningZ; 08-02-2016 at

10:10 AM

.
Site Founder/Administrator
For past few years have missed some OG members!
Tony-buncha-numbers is always good for laughs
And while this picture is one from DR 2011, it's still easily one of my favorites of all time. it was great to have him back !
Senior Member
I had a fantastic time. It was so great to see everyone.


Steve: Thursday morning was wonderful, thank you for allowing all of us to join you for that.
---
chickwithastick: I stay in the kitchen
Senior Member
Join Date: May 2010
Location: Louisville, KY
Posts: 601
Feedback Score: 6 reviews
Last week Sarah was planning to come with us mostly out of curiosity, just to see why I spend 11 months wrenching on the car so I can spend one week in the mountains. She was sure she'd hate it and never want to go again because curvy roads scare her. After lunch in Alcoa Sunday, she was ready for 2018 and wants to get the red car ready so we can take my Integra next time. We're taking a year off because the wedding is July 2017, but thank you guys for being so welcoming and proving me right when I say TI isn't like other car groups.

Fuck Miatas,
Cameron
Super BunchaNumbers
Join Date: Feb 2002
Location: rightbehind you, WI
Posts: 14,070
Feedback Score: 11 reviews
So glad I could finally get back. I've missed everything about the Dragon get together. It was great to see everyone again.
@
MorningZ
Thanks yet again for putting it together. I know you say you stepped down the organizing this year but you still did plenty. I think the "rough outline" you did this year worked out great, even easier and better than the full on planning of the past. I look forward to a group of us tubing down the river next year. I'm glad I was able to get there Wednesday this year of all years to be there Thursday morning. Especially since I couldn't make the Florida stuff. Sorry I bailed on the boat. I was just not up for a 7 hour boat ride seeing as I was still a bit drunk. Still, it's better than being hung over!
@
dpaton
you and @
ILxIntegra
are going to give me a complex when it comes to meeting up with Illinois people for the drive down. I hope we get another shot at it next year. Looking at the positive side thanks again for 2 basically uninterrupted solo runs up/down. I'll for sure be able to get that poster now.
@
B18Ch1ck
& Dan thanks for taking over the cabin duties, I'll paypal you shortly.
@
Jeffaome
The sound you made when you tripped down our jacked up yard I thought for sure you were coming up busted. Still don't know how you didn't.
Ziplining and tubing were both a lot of fun. Zip lining was ran much better than other places I've been and next year I'll remember my sandals for walking on rocks. Maybe steal @
drcheap
's idea of the buddy keg.
@
steelmatt6
thanks for taking me along for your first speeding ticket!
I'm sure there's more I can't think of right now, if there is I'll put it up later.
Again, great to see everybody again after missing the last couple of years. Now to turn in my days off for next year.
---
Last edited by tony4311; 08-02-2016 at

09:32 PM

.
Super BunchaNumbers
Join Date: Feb 2002
Location: rightbehind you, WI
Posts: 14,070
Feedback Score: 11 reviews
OH! Lil' Steve thanks again for the yellow R! So glad I don't have to dig through the hot wheels bin whenever I go to Walmart anymore.
Quote:
OH! Lil' Steve thanks again for the yellow R! So glad I don't have to dig through the hot wheels bin whenever I go to Walmart anymore.
I found a white custom gsr w/jdm front up in Indiana a few weeks ago, 2016 series I believe. I still dig, usually find none.
---
I BUY SELL & REPAIR OLD WATCHES.

I've found from past experiences that the tighter you plan, the more likely you are to run into something unpredictable. *MacGyver "The Heist"*

"Live Action"
---
Last edited by gsrider004; 08-03-2016 at

10:56 AM

.
Super BunchaNumbers
Join Date: Feb 2002
Location: rightbehind you, WI
Posts: 14,070
Feedback Score: 11 reviews
Quote:
I found a white custom gsr w/jdm front up in Indiana a few weeks ago, 2016 series I believe. I still dig, usually find none.
That's the one. They come in white and yellow. Took me forever to find the white one and was going to have to wait for the yellow until Steve hooked it up.