Administrator
Join Date: Dec 2010
Location: Toronto, ON
Posts: 5,842
Feedback Score: 0 reviews
New site look and software upgrade Feedback Thread
---
Hello Everyone,
We're proud to announce that the new site look and feel has been completed for Team-Integra.net! Our designers and software engineers have been hard at work on this for several months. It's designed to modernize the site, make it easier to use, and to make it more attractive to new members and guests that visit .
The forum software we use, vBulletin, by default is not designed to be friendly to the eyes or to look modern. We went down to the nuts and bolts of the forum software and templates, and have done a ground up approach. There are several things you will notice now that the new design is live.
1) The site should be significantly faster.
We have applied every modern technique to speed up page load and tested with all modern browsers. We want the forum to be extremely fast and easy to use.
2) The site will work much better in mobile and tablet views
We've started applying responsive design, and have designed and tested against android and iPhone devices, Android tablets, and iPads. If you are sitting at your desk or on your couch, or just on your phone, the site will work much better than it did before, and load fast. We are still working on improving the experience even further in the months to come, but we wanted to launch this as quickly as we could.
3) The homepage is bright, crisp and clean.
We wanted the first page users saw to look beautiful, so that when a new guest arrives and is debating whether to join Team-Integra.net, they see a beautiful doorway, and they walk right in.
4) Garages will be featured on the site
You can show off your Integra, You can post pictures in your garage and share it with others. Make sure you post up some images to share with the community at the link below.
Team Integra Forums - Team Integra - Manage My Garage
5) Users will be able to register with Facebook
6) The side bar can be hidden in your user options.
Click on my profile / user cp at the top right.
- click on edit your details on the left.
- Look for Show Sidebar on Forum Pages under Additional Information.
- Click disable and save.
7) Another new great feature is the @Mention user plugin. You can tag members by simply using the @ symbol.
8) Drag and Drop image uploader
We hope you enjoy it, and if you have any questions on the design, please let us know, feedback is appreciated.
If there are any issues you see. Post them up here and we will get them worked out.
Thanks,
-Your Team-Integra.net Team.
Updated Punch List:
1. Updated Banner - Case# 2001960
2. Added articles to the Toolbar/Nav Case# 1991920
3. Duplicate INTL in forum dropdown Case# 1991640
4. Mod Tools on homepage or notifications area Case# 2002008 (RESOLVED)
5. Homepage Post/Thread shortcut links Case# 2002021
6. will update with more
Jeff M
---
Last edited by Administrator; 06-08-2016 at

01:12 PM

.
Senior Member
Join Date: Sep 2006
Location: Mechanicsburg, PA
Posts: 3,240
Feedback Score: 8 reviews
---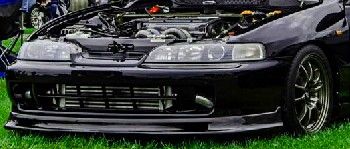 770whp/500wtq @31psi E85
2013 Carlisle P&S 1st Place Acura Integra Class Winner
2011 Carlisle P&S 1st Place Acura Integra Class Winner
2010 Carlisle P&S 1st Place Acura Class Winner
2009 Carlisle P&S 2nd Place Acura Class Winner
2007 Tuner-Evolution 1st Place Acura Class Winner


Click Me: Check Out My Build Thread - From Stock to 770WHP
Administrator
Join Date: Dec 2010
Location: Toronto, ON
Posts: 5,842
Feedback Score: 0 reviews
Site Founder/Administrator
Why would there not be a "Forums" link on the main/home page?
---
.
-
Running Log, the trials and tribulations of building a car
echlonwarrior: "Hondabond saves lives"
K2sInteg98: "the best thing to do is keep spending and not keep count....lol"
dpaton: "The road to hell is paved with good intentions"
Senior Member
Join Date: Jan 2011
Location: FL
Posts: 744
Feedback Score: 5 reviews
I haven't had time to check from a desktop, but from a mobile device, I miss having threads with new posts being in bold on the landing page.

Also on the landing page there are way less threads, not as much new stuff to check out with out having to click all around.

New site is harder to navigate. I visit the site several times each day every day. you have to do a lot of clicking and detective work to find all the new content on each visit with the new setup. I visited several times since the overhaul and it appeared no one posted today until I saw the new post tab. The new landing page is kinda boring actually. I like to see what is new the very first thing when I visit. overall I think it needs to be reworked.

But that pic of the white teg with the lights on in the banner is pretty cool.

One question, so with the new drag and drop feature, we don't have to use services like Photobucket any longer to upload pics?

Thanks for putting in the time to update the site. Can't wait to see what else is new.
---
Last edited by dhabell; 05-26-2016 at

09:25 PM

.
Quote:
I miss having threads with new posts being in bold on the landing page.
X2 This was my primary way of checking in to see what was new from a quick glance. I really miss not having this feature
Im also not a fan of this Google bar on the right. It makes it seems like when browsing threads that the content is squished to make room for the bar.
---
Last edited by drmix; 05-26-2016 at

09:21 PM

.
Site Founder/Administrator
it is just a few clicks away to see new posts and it's even separated by what you've seen and haven't: News Posts > Today
I'm not sure if it's bookmarkable though, this is the link to it:
http://www.team-integra.net/forum/se...archid=8197914
does that give people the desired result or an error page?
Site Founder/Administrator
Just what i figured.
Since those links go through the "search" function/feature, it's not a static link or even usable across sessions, which means one cannot set a bookmark for the "Today's Post" page because it has no idea what "searchid=8197914" is across users/browsers
Site Founder/Administrator
Senior Member
Join Date: Jan 2011
Location: FL
Posts: 744
Feedback Score: 5 reviews
Thank you. It worked. It's just not as clean and straightforward as before.
Senior Member
Join Date: May 2010
Location: Louisville, KY
Posts: 602
Feedback Score: 6 reviews
Will a dark option be available at some point? I didn't see it in the User CP and largely white forums can be a bit... blinding.
Super Moderator
Join Date: Dec 2011
Location: Chicagoland
Posts: 3,192
Feedback Score: 7 reviews
The new "Active Topics" seems to represent less information with more screen space, compared to the old 'Posts since last visit'. At least bolding works. I think? Kinda unimpressed.
Where did "Subscribed Threads" go to? That was the second place I usually went, after the 'since last visit' search. Oh, there it is, 5 clicks down the rabbit hole. Ugh.
@ mentions are new? Haven't we had those for something like a year? Oh, wait, that was 2014:
Poll: help convince AutoGuide to add "mention" plug in
Ads seem more intrusive. Why is insurance a top line menu choice? That doesn't make any sense in the context of the other menus.
The homepage seems cleaner, but the radical change in information density on the homepage makes me think I'm on a mobile page, not one built for desktop/laptop users. The new look may be cleaner or better to some, but it looks simple in the negative way to me.
Lots of whitespace was added. To what end? I now have to scroll more to see the same information. It seems like design was considered instead of usability.
Overall? Much less happy with the form and function. It seems the design was changed for the sake of change more than to optimize anything the user experiences.
I'll reserve final judgement until I've used the new skin for a few weeks, but my inclination for now....
Senior Member
Join Date: Oct 2008
Location: Straight Roads, IL
Posts: 1,232
Feedback Score: 3 reviews
I also liked having the newest topics displayed first when going to the main page, something that has remained unique to this site. I personally don't care about any of the Honda news we see these days. I come here for the Integra stuff, like our motto says. While it's sad this is gone, I believe the 'Active Topics' tab at the top, second/third one from the left, is essentially the same thing. This page can then be bookmarked if you wish to skip the home page stuff. Green check marks also appear next to any threads you are subscribed to.

Like Z mentioned above, the Forums tab is not present on all pages, only some. This should be there no matter what page you have loaded.

Edit: Another thing I noticed. Clicking on the banner will sometimes take you to either the main forum page, or the home page with all of the Honda news on it. This also coincides with whether there is a Forums tab or not.
---
"The Value of Life can be measured by how many times your soul has been deeply Stirred." - Soichiro Honda
[CONEV8R] 10:52 pm: blowjob gasket
[CONEV8R] 10:53 pm: err.... i mean, head gasket
Kaelorr: "It is, to this day, the only Honda I've ever seen roll coal."
---
Last edited by ILxIntegra; 05-26-2016 at

10:48 PM

.
Senior Member
Join Date: Jan 2011
Location: FL
Posts: 744
Feedback Score: 5 reviews
Quote:
Lots of whitespace was added. To what end? I now have to scroll more to see the same information. It seems like design was considered instead of usability.
Well put.
I think we are losing more than we are gaining. Looking forward to more tweaking.