Need some ideas on some wheels
---
I'm going with a big brake set up, RL calipers with 11.8" rotors. Im going with a 20mm spacer to get my slipstreams to clear the calipers. The slipstreams are 16x7 +40.

I've done some research, and according to fast brakes most 15" wheels will not fit over the brakes. but I also want a set of wheels for track only use (15" wheel, less rotational mass bla bla bla). I'm kind of thinking that because of the 20mm spacer I might be able to clear some 15" wheels that dip in towards the outside of the wheel...or maybe there are some wheels that have a straight barrel?...if that makes sense.

any ideas of some rims I can try to find measurements on? I'm honestly not too familiar with wheels aside from the well known stuff (good and bad), rota's, volks, rays...

on a slight tangent, if I can't get a 15" wheel, are there any 16" wheels that are really light and 4x100?

also, I will be running a 225 tire
---
Last edited by dark_reverie; 11-05-2015 at

11:33 PM

.
Senior Member
Join Date: Jul 2013
Location: CA
Posts: 441
Feedback Score: 0 reviews
It should be pretty simple, make the measurements beforehand and see if it will fit on both axis. If you do end up going with a 'really light' 16', you will probably need a 5 lug conversion so you can look into forged options.
sorry I guess I should have mentioned I tried K1's and 949's so far and they don't fit
Have you looked at the rims I am running? They are the Advanti Storm S1's.
They are available in:
15x7 +35 offset at 10lbs
15x8 +25 offset at 11lbs
15x9 +35 offset at 12.2lbs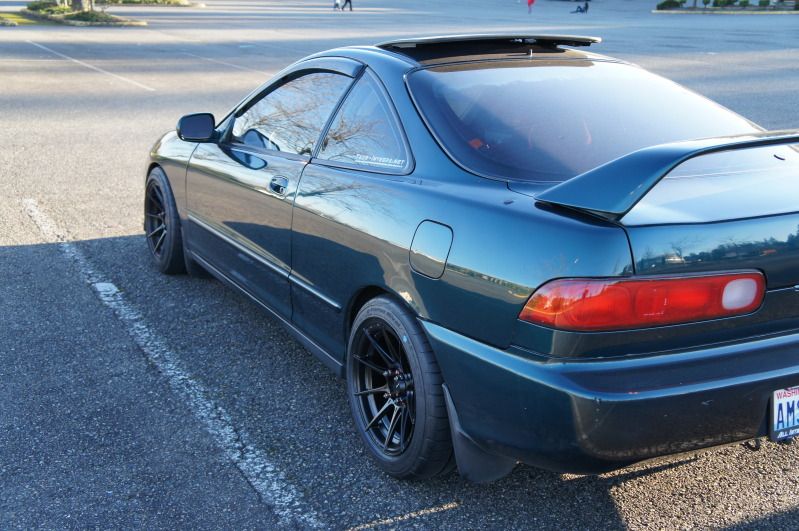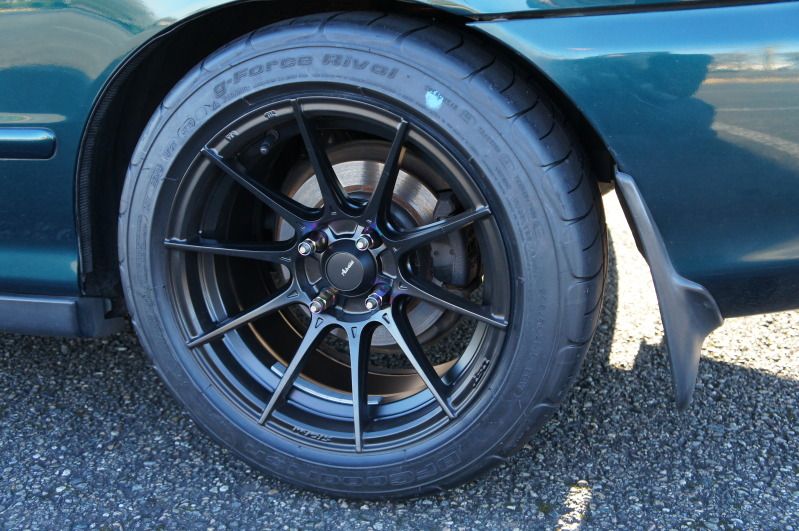 Not a very good pic but the last one is a shot of my front brakes with the mini cooper/ITR setup
This is the cheapest place I found them in. They offer them in a few different colors. Another option is the Konig Dial Ins which are also on the same site.
Advanti Racing Storm S1 15x8 Black for Miata, 15x8
I think they should clear but let me know if you need any more pics of mine.
I'll take some measurements of my brakes tomorrow....are they still on your car?
Quote:
I'll take some measurements of my brakes tomorrow....are they still on your car?
Yup still on the car. Im actually ordering another 2 so I can have a pair for my slicks next season. There arent many options for a cheap and light rim like that.
hmm okay. Im really curious what the inside diameters are on the wheel
I can measure the inside diameter and take better pics this weekend
if you can that'd be great help!
@
dark_reverie
Here are some more pics. I wasnt really sure how to measure the inner diameter since its a funnel shape so I took a measurement from straight across from where the rotor would sit which came out to 13 3/4". Let me know if you need anything else.
Remember I am running the mini cooper/ITR brake setup which has 280mm rotors which equals a little over 11 inches.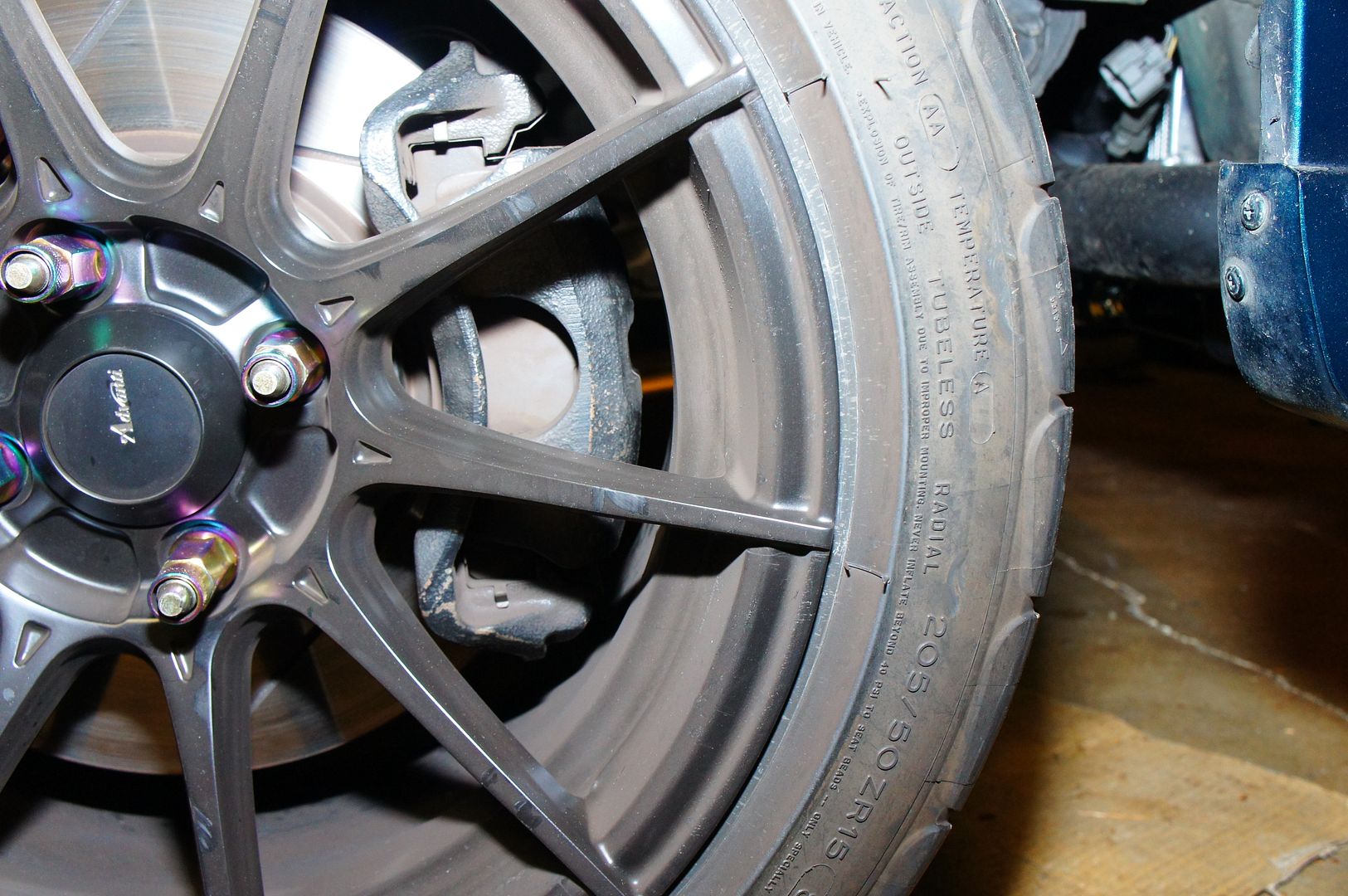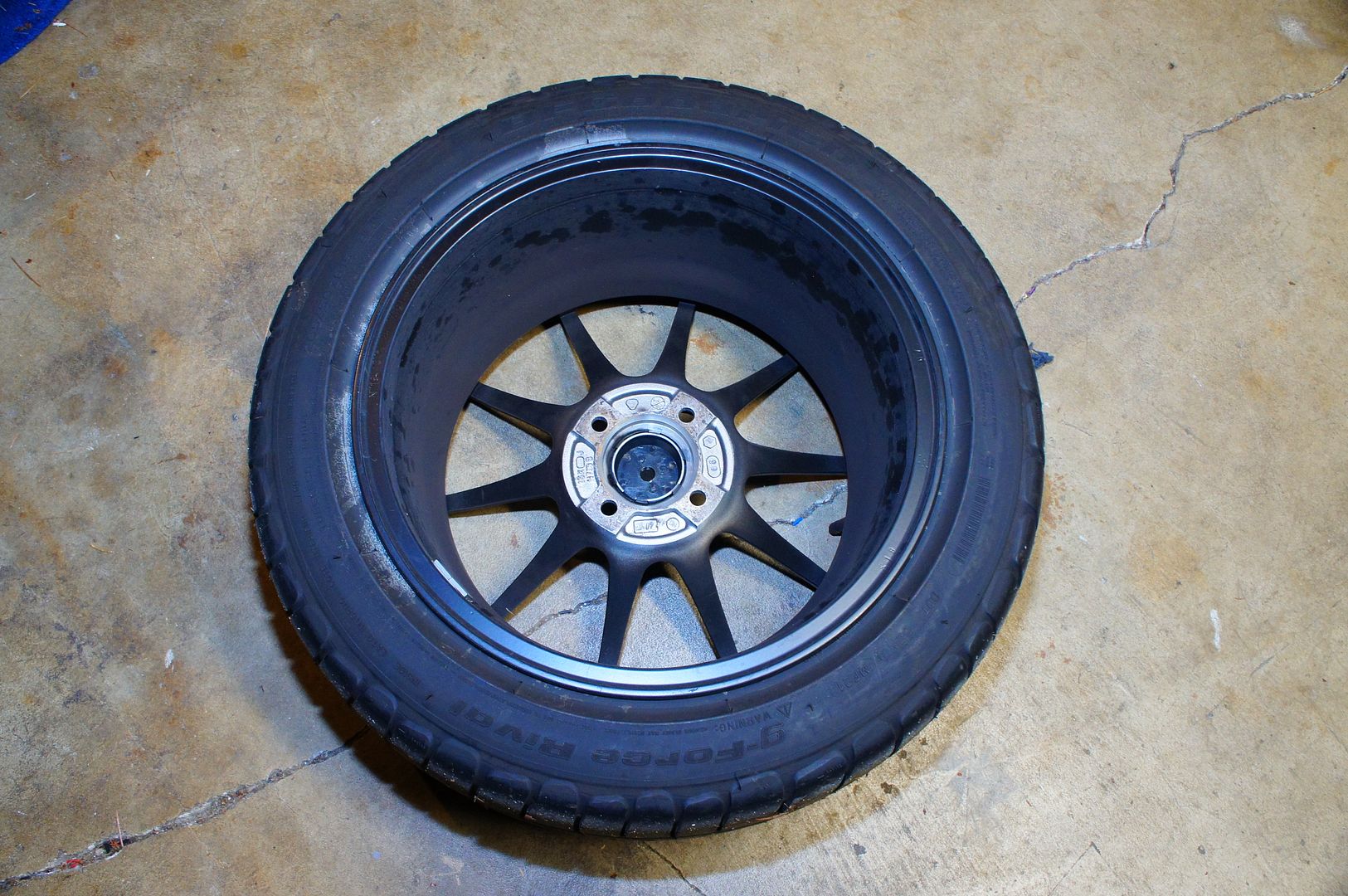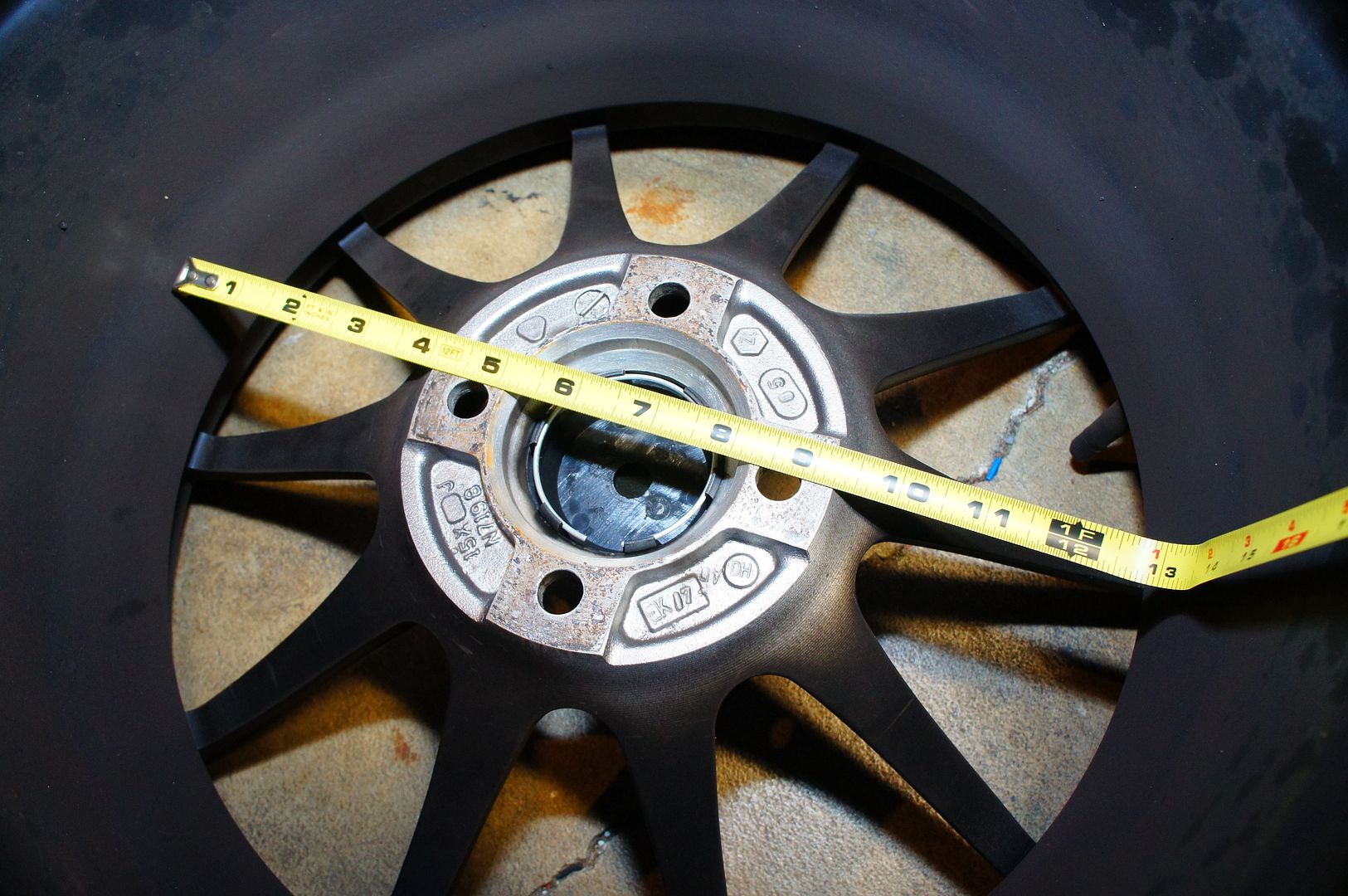 I believe you will be fine for clearance but am not 100% sure.
Senior Member
Join Date: Aug 2012
Location: Orlando, FL
Posts: 1,201
Feedback Score: 0 reviews
949 racing's 6UL wheels would likely fit well
@
Jeffaome
949's do not fit. friend brought his over and I would need a dangerously large spacer (over an inch) to clear the narrowest part of the rim.
@
drmix
thanks for the measurements! if you dont mind, I need just two more. What's the diameter of the wheel after the step down? and how far away is the step from where the hat of the rotor would normally sit on the wheel?
Here are my measurements....from the middle point of where the axle would be to the back of the caliper, I'm sitting at a 6.5" radius I'm running a 300mm rotor. I'm starting to think I'm SOL for a 15" wheel
from the middle of the axle to the ends of the calipers, I have a 7" radius (that is the "tallest" point of measurement). which means I have a 14" diameter...and I'd need something that's slightly larger to clear LOL......
and some brake porn for good measure
---
Last edited by dark_reverie; 11-07-2015 at

12:03 AM

.
I think I got all of the measurements. Let me know if you need anything else. If you were in the US I would just say buy one and see if it fit and if it didnt I would just buy it off of you since I need 2 more anyways.
About 6.25"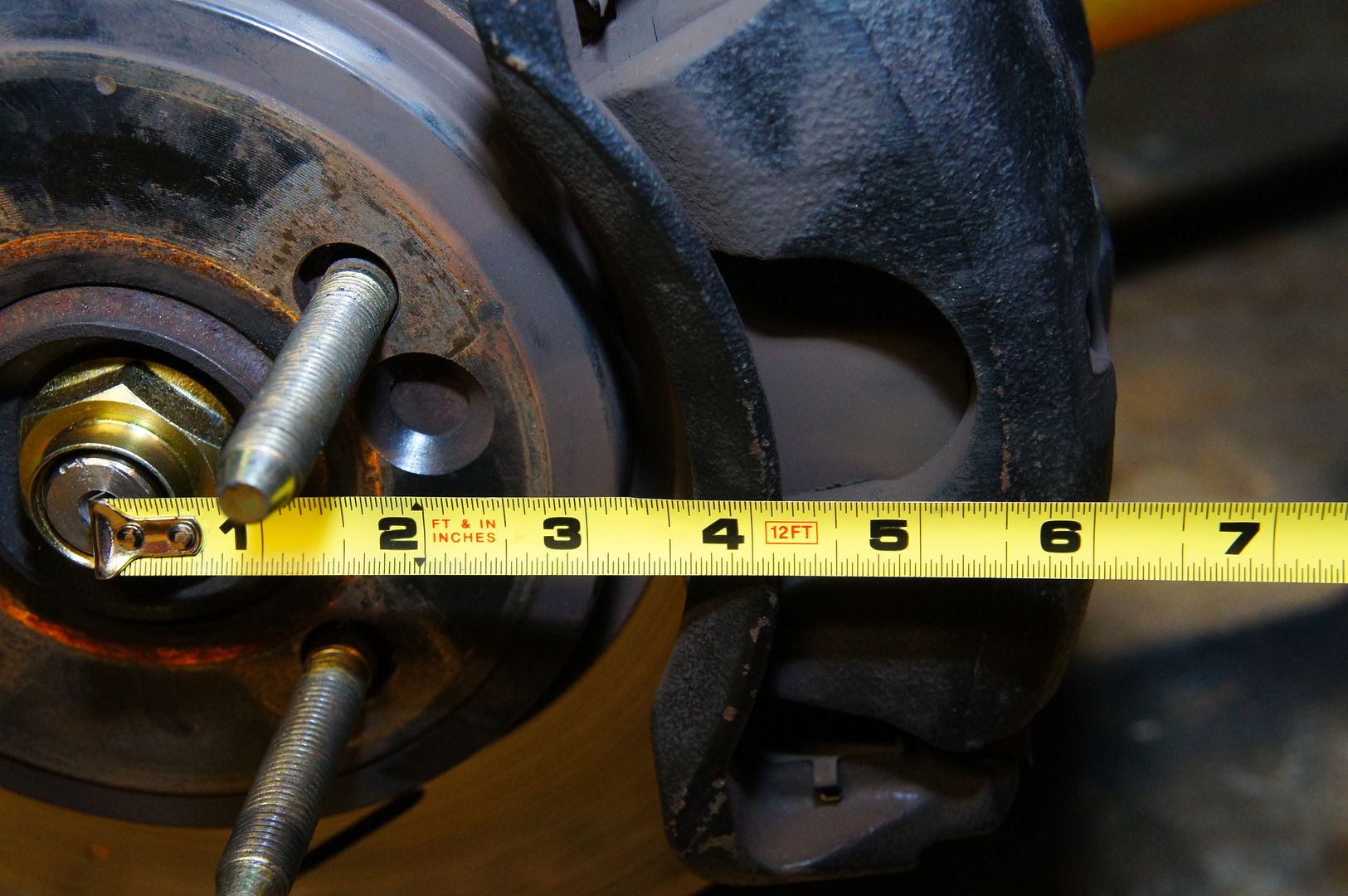 About 6.5"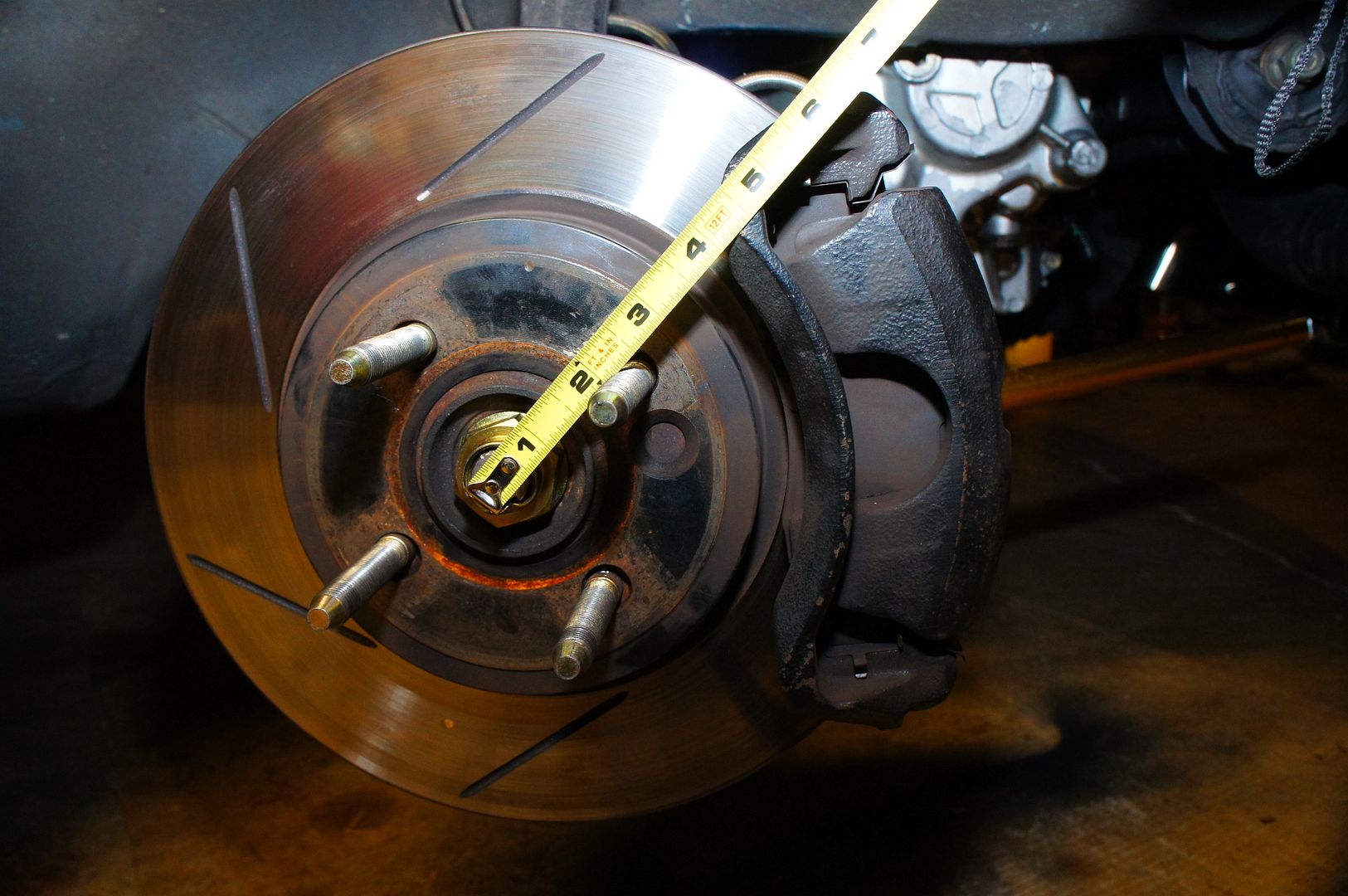 About 7"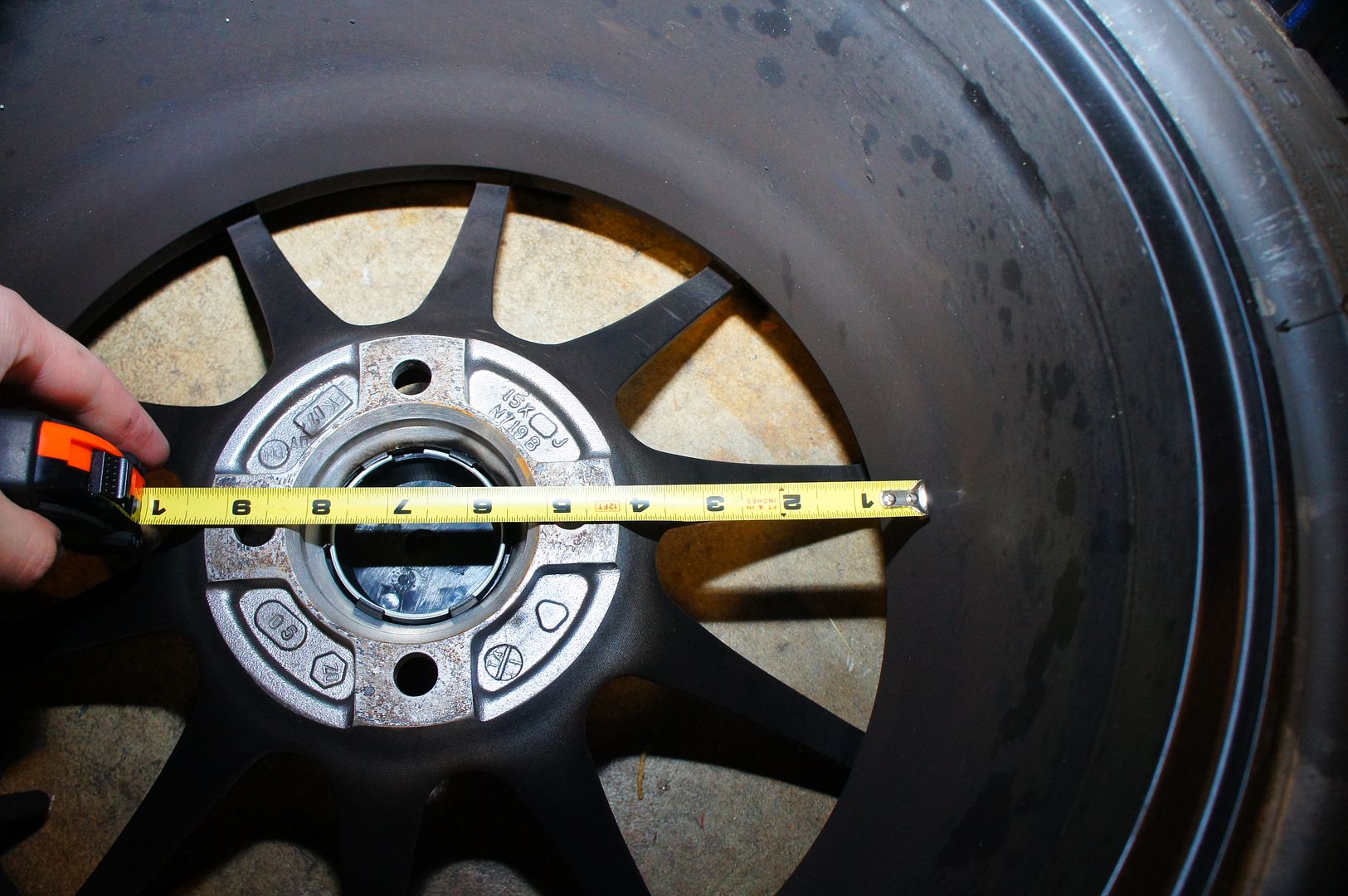 yeah it seems like all 15" wheels step out to around 14" inner diameter. I guess I have to buck up and get 16" wheels