Integratuner Teg Log *Finally Inspected*
---
Page 1: Progress of car since the beginning
Page 2 top: quick review of more progress
Page 2 bottom: transmission tear down and replacing 5th gear along with a new clutch
Page 2 bottom: New parts and latest dyno
Page 3: Dyno from 1 year ago for comparison
Page 3: Update on the tegs status as well as new pictures
Page 3: Future plans
Skip a few...
Page 21: Final Battery Tie Down Milling
Page 21: Exhaust stud fixed / injectors installed/ She lives!
Page 25: Engine Pulled and setup in my room
Page 25: Engine tear down!
Skip a lot...
Page 38: Engine assembly and degreeing cams
Page 44: Garage!
Hey all,
I think I've only posted pictures of my car on here once befor but it has changed a ton. I first bought it about 2 years ago with 110,000 miles on it and planned to do a lot of work but no where near where I am now. It cam with some fat fives and the first thing I did was throw on some rims and tires.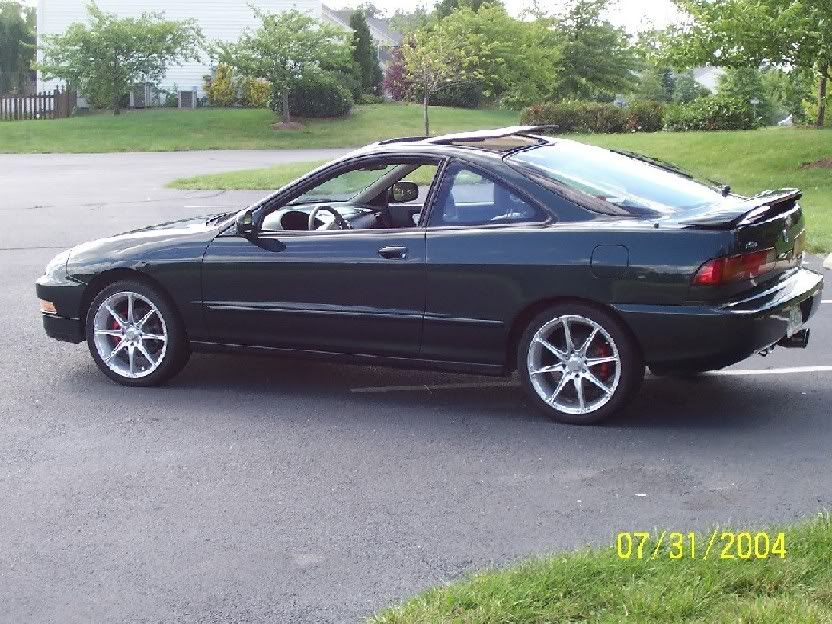 I also got a Greddy SP2 catback exhaust after mine rusted completely through and fell off.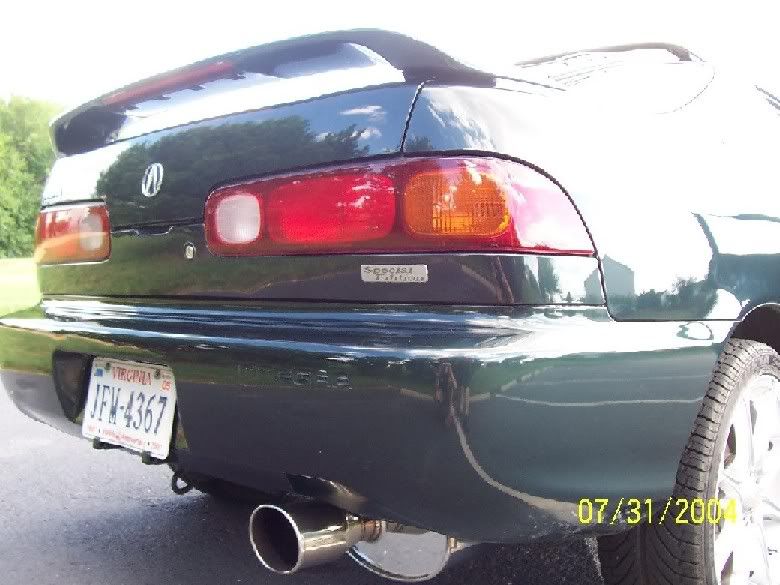 Then I did the black interior conversion which I dont have any pics of right now... Next I moved to performance and I decided to build a b20/vtec. I bought the engine and it sat around for awhile until I finally stripped it down and sent it to a shop. I had the whole bottom end redone, bored out, sleeved, micropolished crank, new rods, pistons and bearings. Then for the top end I went with a GSR head CNC ported and polished with full Toda internals and Toda Spec C cams. I have a blox intake manifold and a custom in-house headers. It is tuned on a Hondata S100. I'll get pics of the engine as soon as I can but I dont have any right now. Then just last weekend my LS tranny went out so I went ahead and finall bought this: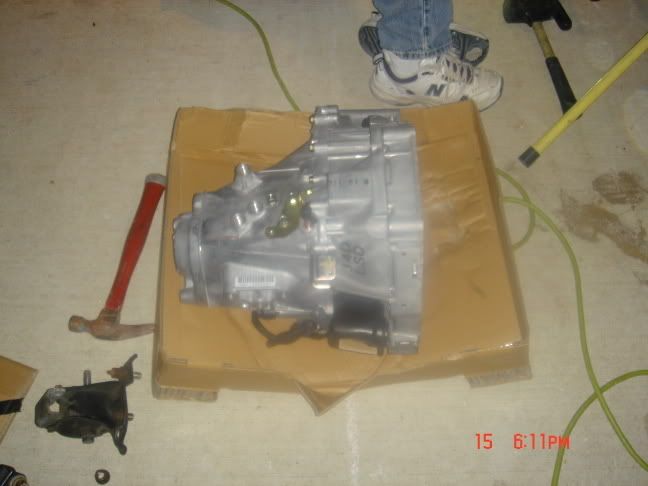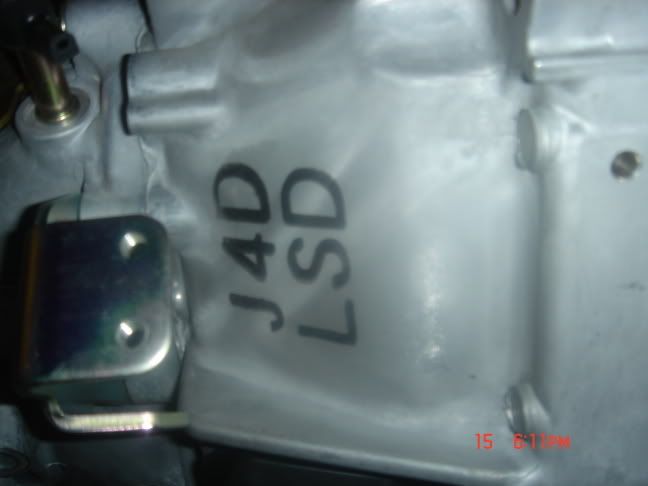 Just last weekend I installed it: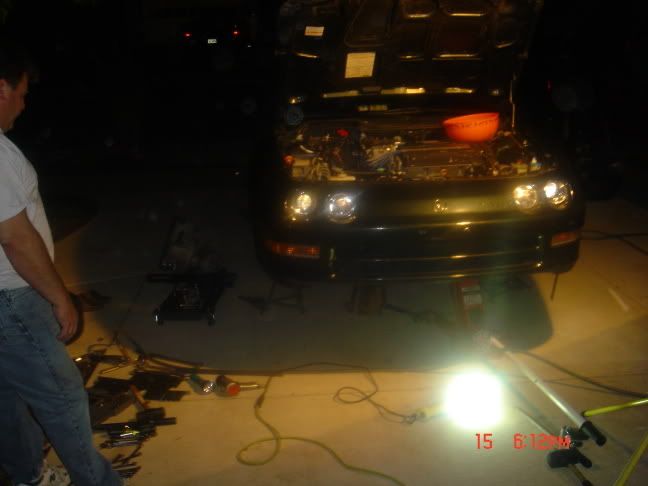 and this is my car currently. I'll try and get some day pictures for you guys too.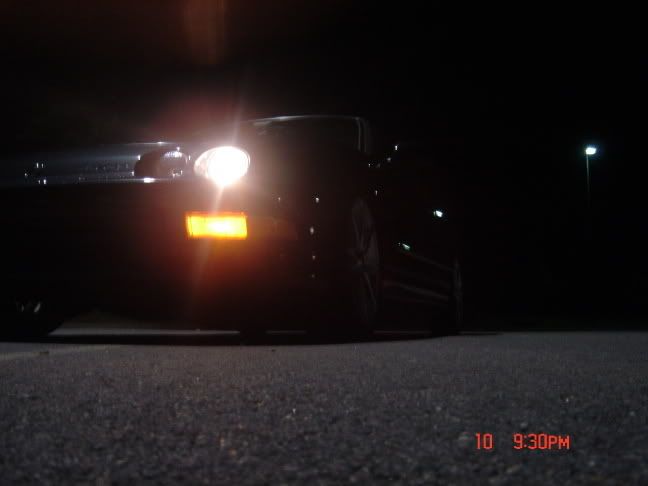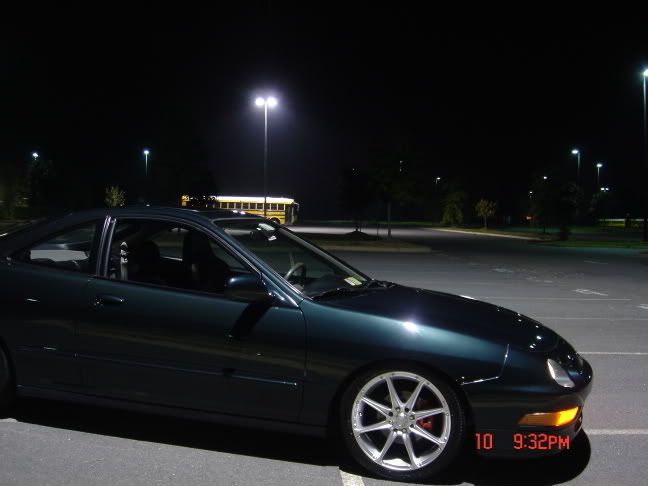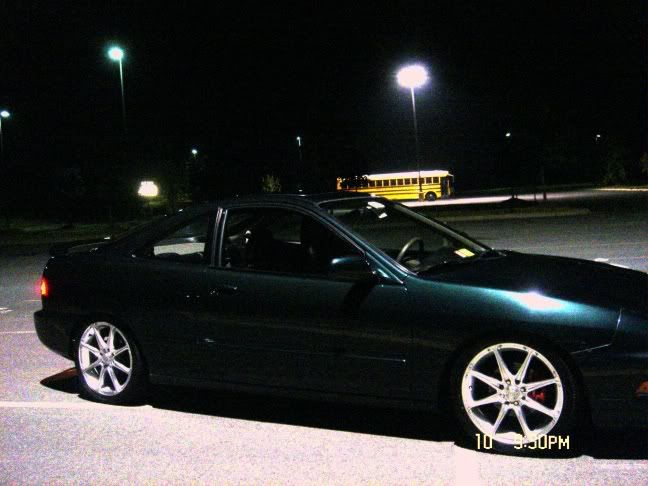 Thats all for now thanks for reading!
Mike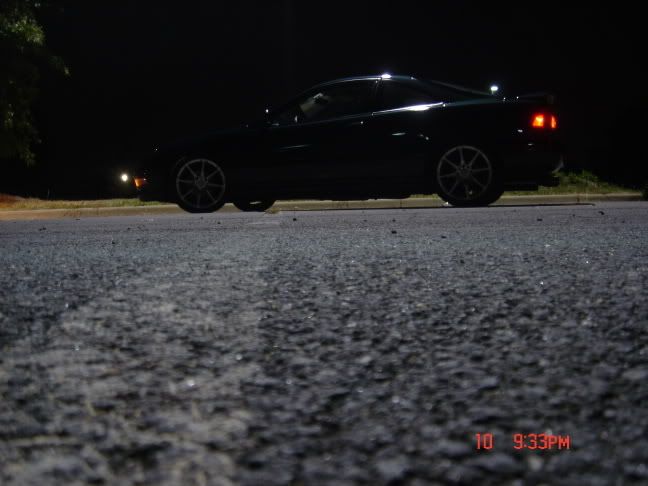 ---

---
Last edited by integratuner77; 04-18-2014 at

08:57 PM

. Reason: added text
Senior Member
Join Date: Aug 2004
Location: , CA
Posts: 503
Feedback Score: 4 reviews
Nice car. You did a lot of work. Congratulations on having a sweet teg.
---

Senior Member
Join Date: Jun 2002
Location: Murfreesboro, TN
Posts: 511
Feedback Score: 0 reviews
Sweet teg bro!!!!!!! What kind of #s are you expecting out of your build??? Have you taken it to a drag strip yet?? Im just interested to see what your teg can do. Keep up the good work man!!!!!!!!!
---
JDM Integra Show Car & Racer REX (CRX w/b18a) Honda:The Power of Dreams
Hey it was tuned at 210 whp and I cant remember the torque specs right now its been a while. I have a graph somewhere. I have not taken it to the track yet but I plan to do so in the next couple of weeks.

Mike
Senior Member
Join Date: Jul 2003
Location: At Acura in, MD
Posts: 3,732
Feedback Score: 5 reviews
wow nice..that tranny will compliment your setup nicely..

how it feel?
---
02' S2000 T4/T67 546whp/336wtq @ 20psi 93 Pump 92' Integra LS - Beater 98' H2B LS 13.93 @ 100.6 SOLD 94' 2.0L GSR t4/t67 SOLD OUT.. -Acura Factory Trained/ASE Certified/ADV L1 Tech
I havent pulled on it too hard yet because I'm going to break it in right. I can definitely tell a difference in my third gear acceleration though.

Mike
You have one crazy motor set-up. I like it!!! How's your idle with the Toda Spec C camshafts?
---
KvTheNINjA
The idle isnt bad its at about 1500-1700 which might sound kind of high, but it really isnt. I have vtec kicking in at 6k and my rev limiter is at 9500. Its a really nice set up and pulls hard all the way through both low end and top end power. I have a 70mm throttle body so the cold starts are a little rough but not too bad you just have to give it some time to warm up. All in all I'm very happy with the build.

Mike
Senior Member
Join Date: Nov 2004
Location: Summerville, SC
Posts: 588
Feedback Score: 3 reviews
man, that is a nice teg, did you upgrade your suspension any? i can't tell from the pics
---
college of charleston
Ya its on neuspeed springs right now.. I really need some shocks but am hurting for money after building the motor.
Senior Member
Join Date: Nov 2004
Location: Somewhere, OR
Posts: 460
Feedback Score: 1 reviews
sounds like somebody has some extra cash to spend.. lol.. nice car man.. keep it up..
Haha ya I wish I did... The engine cost me a pretty penny but I'm in serious debt for it now...

Mike
Hey all here are some new pics and some of the engine bay.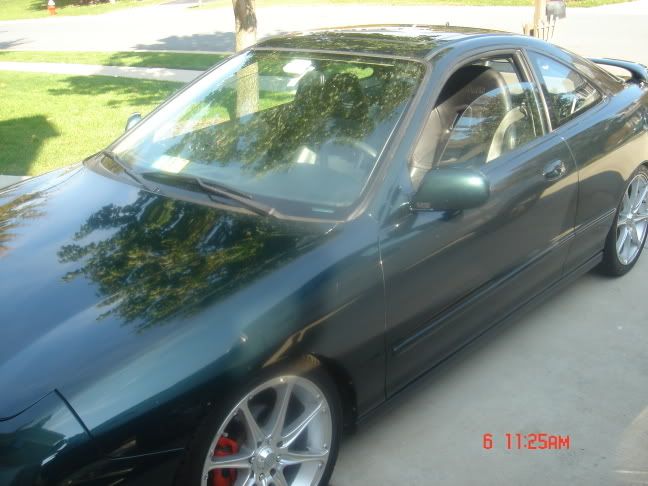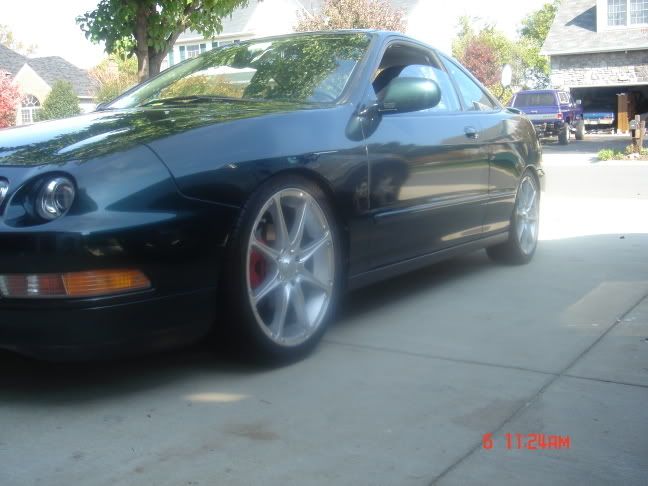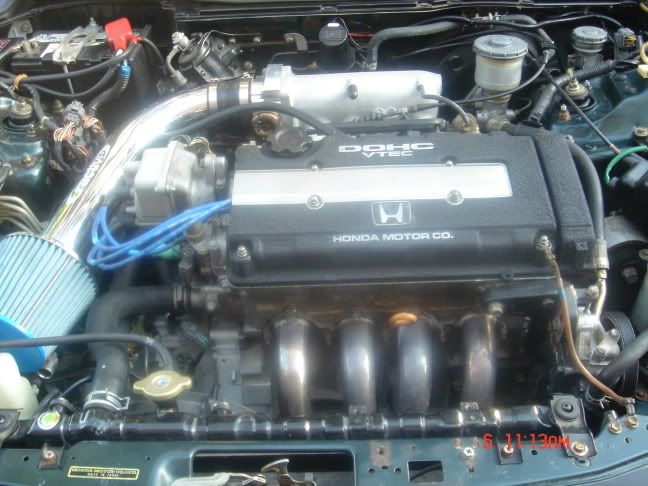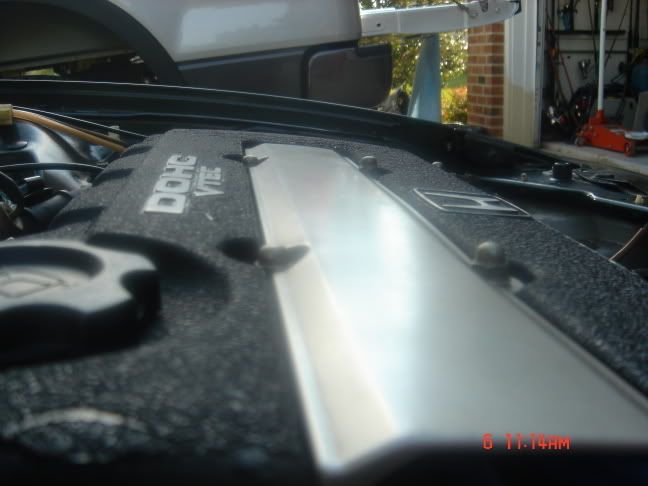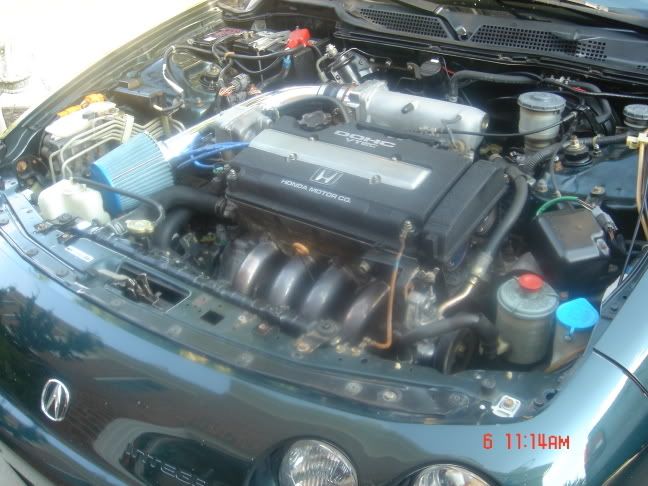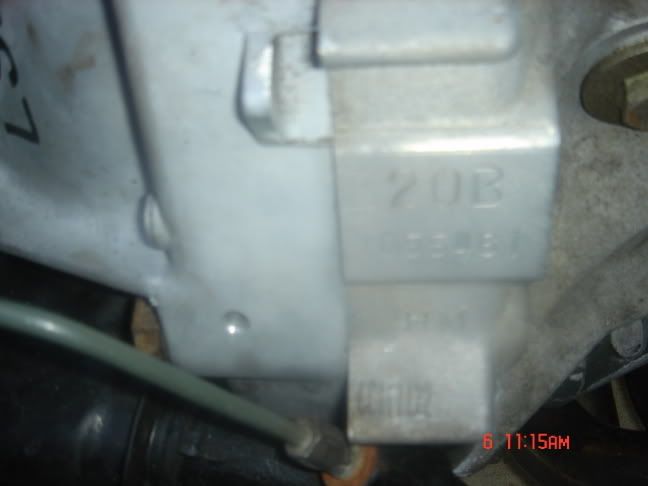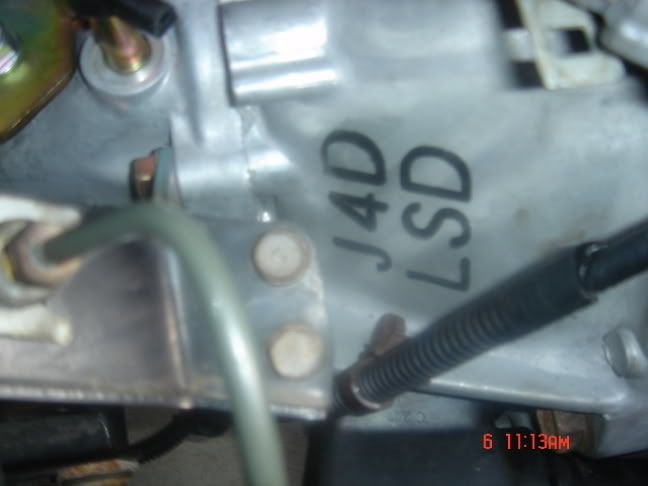 Enjoy!
Mike
Senior Member
Join Date: Nov 2003
Location: R-81 in, TX
Posts: 3,087
Feedback Score: 0 reviews
sweet, the way Integra's should be.. done right, or die trying lol =\

~P2P
---
T-I.net's Ulterior Mission Statement
: It is the duties of the Team Integra community and all its resources and members, to ensure a dollar earned is not a dollar wasted.. ~P2P ''Red the Line'' ~P2P