Junior Member
Join Date: Apr 2017
Posts: 1
Feedback Score: 0 reviews
Just bought 01 integra gsr with a check engine light!
---
Hey what's up people. I came to forum on seek of help. I just bought an 01 integra gsr. And it came with a check engine light. It reads the code p1607. Now ive swamped the ecu with my friends chipped ecu. And the engine light turns off. Now that I know the problem I have to get my own ecu. what do I need to swamp my ecu ? I want to keep it stock.
Senior Member
Join Date: Sep 2006
Location: Mechanicsburg, PA
Posts: 3,206
Feedback Score: 8 reviews
Swap an ECU? You mean, replace it with what you have? If you're wanting to keep it stock like you state, then remove the old ECU, and replace it with a known good one. I'm not sure what it is exactly that you need help with.
---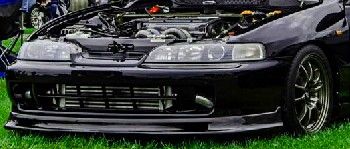 770whp/500wtq @31psi E85
2013 Carlisle P&S 1st Place Acura Integra Class Winner
2011 Carlisle P&S 1st Place Acura Integra Class Winner
2010 Carlisle P&S 1st Place Acura Class Winner
2009 Carlisle P&S 2nd Place Acura Class Winner
2007 Tuner-Evolution 1st Place Acura Class Winner


Click Me: Check Out My Build Thread - From Stock to 770WHP