Banned
Join Date: Apr 2011
Location: Fort Walton Beach, FL
Posts: 343
Feedback Score: 4 reviews
My 96 DB7 SE
---
Well Im nowhere near new to the Honda scene, I was actually a member of this site back in 04 when I bought my first integra a 90 RS. Since then I have owned 5 other Integras and two EG's:
90 Integra RS
92 Civic Si
95 Civic CX
92 integra GSR
91 Integra LS
94 Integra LS
96 Integra LS
01 CL-S
96 Integra SE sedan
So after getting tired of my car payments for four years I sold the CL-S and rode around on a Honda Ruckus I picked up used from the local dealer for a grand till my income tax check came in. After searching and searching craigslist I found this 96 SE for $2800. Cypress green, Tan leather, some 17"s, and besides the wheels 100% stock. THe tranny has no grinds, all the maintenance was up to date suprisingly for having over 200k on her. I was happy as could be as this is my 6th integra and my first four door. Ive always been hooked on the integra since day one because of a championship white ITR that worked down the street from my house. From that day I knew I had to have one. So I bought this car March 24th and have quite a few plans for it. I first swapped my 17"s for some 99 Civic Si wheels and ordered an HID kit. So far thats the most I have done. My future plans are as follows:
DB8 ITR spoiler
98 front conversion with ITR lip
Grey Rota Spec-R 16"s with the red H center caps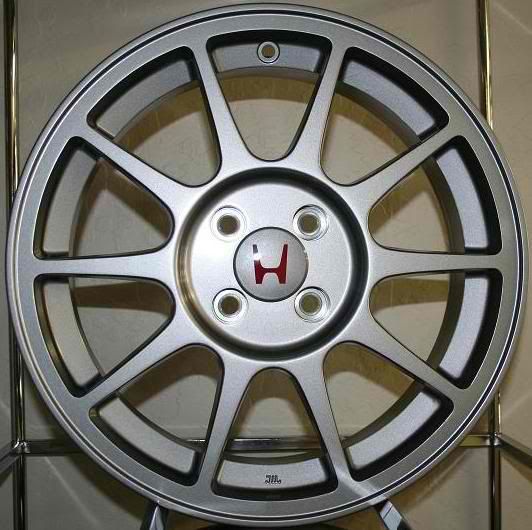 Either a repaint in Cypress Green (most likely) or change to nighthawk BP
Coilovers: either Type One or tein.
Later down the road:
CHange to black interior with ITR front and back seats, steering wheel, shift knob and boot.
Im basically going for a DB8 ITR replica because that was the car that inspired my first honda purchase. Thats all I have planned for now. Heres the pics of when I bought it and what it looks like now.
Got my roomies 91 NSX in the pic lol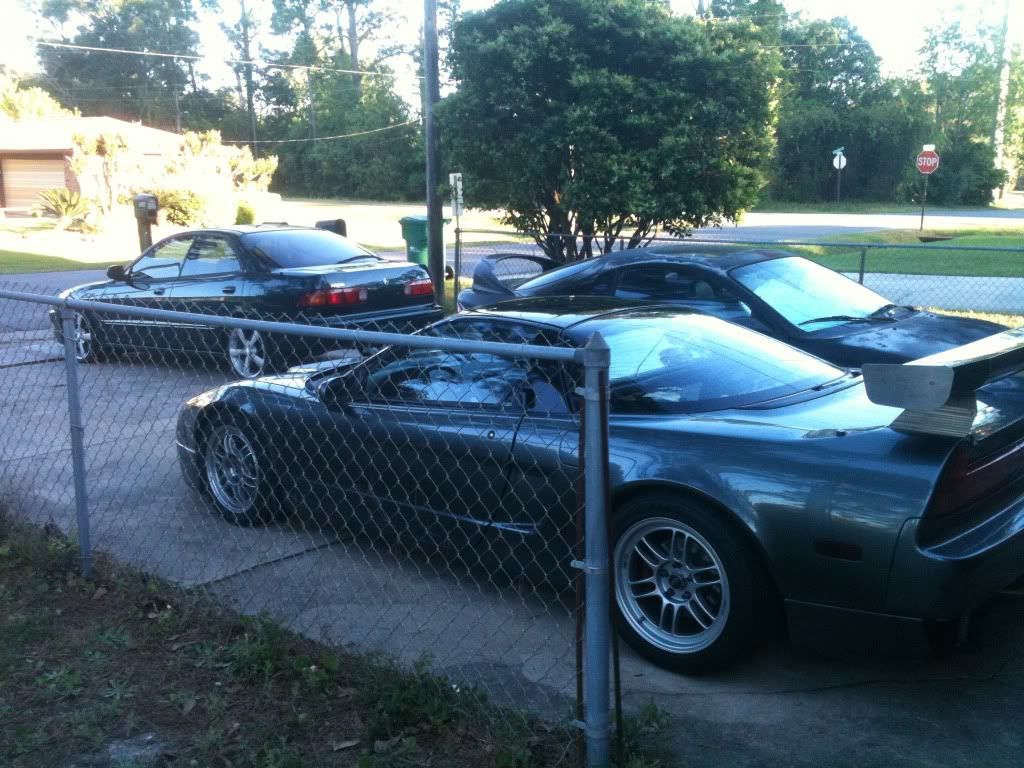 Now with the Si wheels
Interior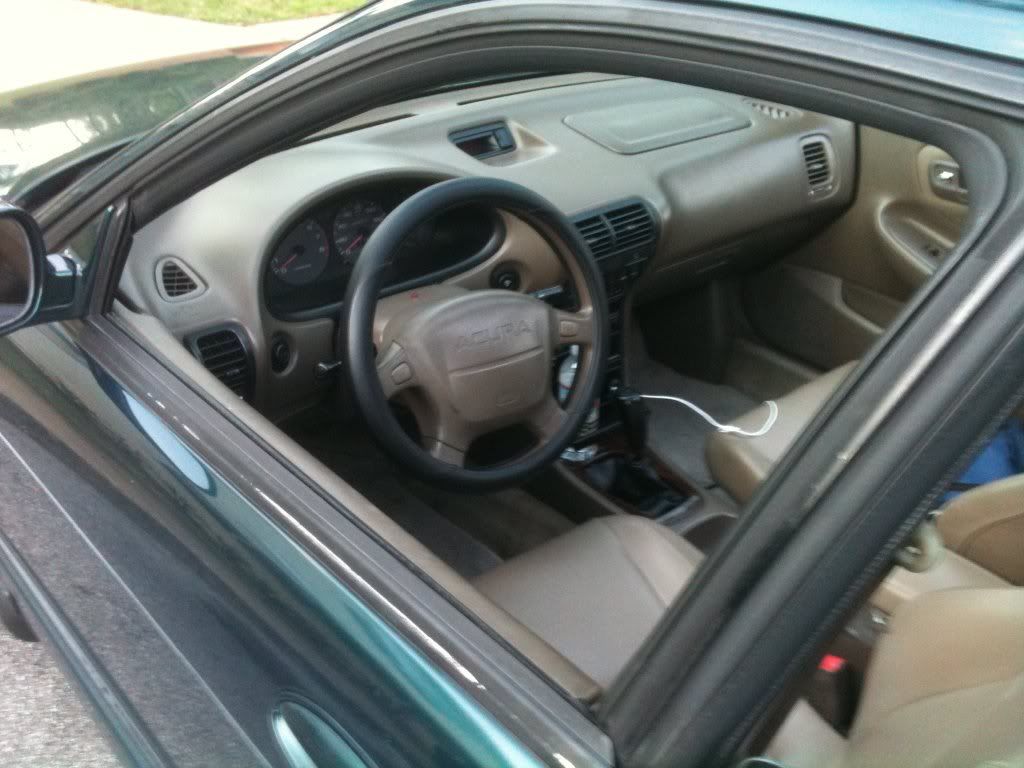 Let me know what you guys think for my plans. Looking forward to building this the way I want it.
---
Last edited by 96GreenDB; 06-10-2012 at

09:25 PM

.
Banned
Join Date: Apr 2011
Location: Fort Walton Beach, FL
Posts: 343
Feedback Score: 4 reviews
Well I guess the first mod will be suspension, my driver rear spring is sagging about a finger or so lower than the other three. Sucks because its enough to notice from the rear and side. Yay.
Senior Member
Join Date: Sep 2008
Location: , HI
Posts: 683
Feedback Score: 0 reviews
nice base to build off of
looks pretty damn clean, nice find.
and that nsx is best.
Banned
Join Date: Apr 2011
Location: Fort Walton Beach, FL
Posts: 343
Feedback Score: 4 reviews
Thanks guys, yeah its my first four door after 5 coupes so im excited for something different yet the same lol. I know, I love NSX's and having a roomate with one rocks.
Banned
Join Date: Apr 2011
Location: Fort Walton Beach, FL
Posts: 343
Feedback Score: 4 reviews
Well did a few mods here recently:
6k HID (changing to 4300 soon)
Red Honda Badges (Yes its not RHD but I prefer these badges more)
'
HONDA Trunk badge.
In the next week or so, Type One Coilovers and new tires on the list. Also, a DB8 ITR spoiler as well. After that just need an ITR front lip and some wheels and exteriorwise will be how I want it minus a repaint. I want to shave the moldings and match the sideskirts as well. Will update as it comes!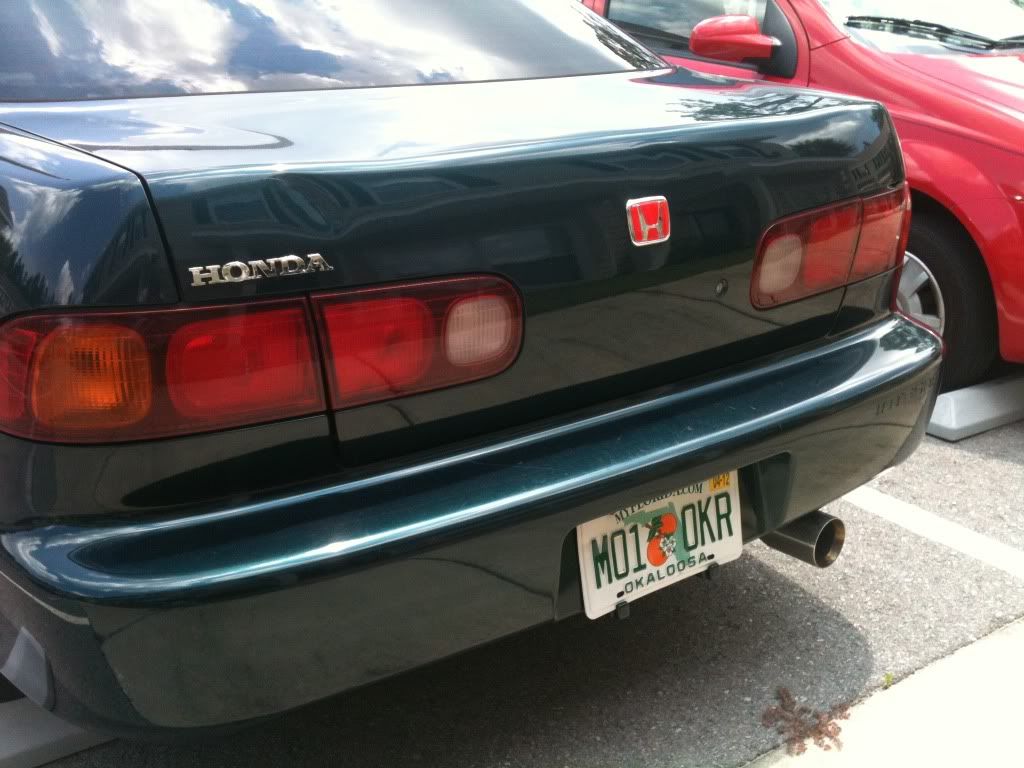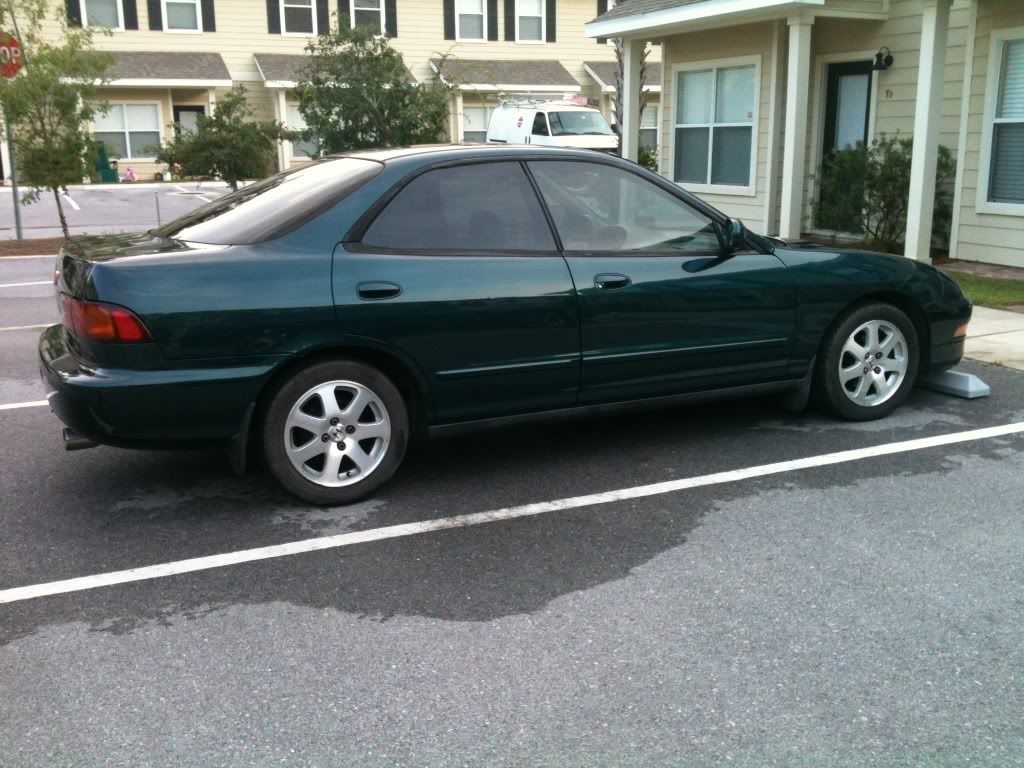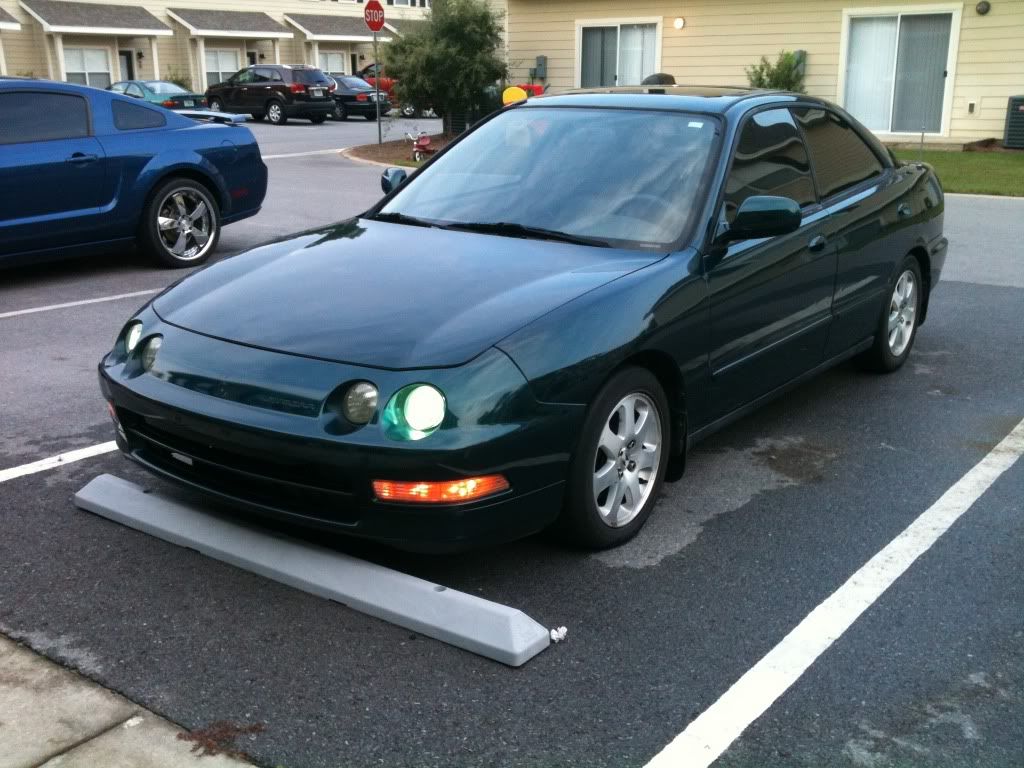 wow your paint is really clean!!! why repaint? just have of professionally details, and keep it waxed. can't wait for those 16" wheels and some slamage
Senior Member
Join Date: Mar 2011
Location: BC, Canada
Posts: 571
Feedback Score: 1 reviews
a professional grade detail will go a long way on paint that's in decent shape. Look into that before jumping into paint.

your roomate is so baller
Senior Member
Join Date: Jun 2009
Location: Venice, FL
Posts: 1,789
Feedback Score: 14 reviews
That DB looks good man, I always wanted one but ended up with a DC. SI rims look much better then those other ones.
Banned
Join Date: Apr 2011
Location: Fort Walton Beach, FL
Posts: 343
Feedback Score: 4 reviews
Thanks guys, unfortunately my roomie bought a house in the next town over so I dont get to see it everyday lol. BUT, yes the Si wheels look better and wait till I get those 16" rotas. I wanna keep a stock ITR look so those ITR replicas will be great. Those will be next semester as my tires which I need now are $350 and the coilovers are $615 so I dont have enough to buy new rims and tires. My paint is ok but it has lots of little dings and scratches, most down to the primer and the dent on the trunk is scratched all along the crease. I also have clear starting to peel from passenger mirror and where the bumper meets the hood
I love my color but also would love to go nighthawk black.... My Main goal now is tires, drop, spoiler and lip. Then I will try to get the Rotas, and do a black interior swap. Then I can do the DB8 ITR interior. Its definately a work in progress. I'm also stuck on which front end I want, I love ALL of them lol. The 98 looks fresh with an ITR lip, the 94 looks good with one too. And I have ALWAYS wanted a jdm front for every DC2 I had and never got to get there...... The joys of playing with hondas.
tell your former roomie to ditch that godawful spoiler lol nice lookin teg man
---
-b
Banned
Join Date: Apr 2011
Location: Fort Walton Beach, FL
Posts: 343
Feedback Score: 4 reviews
Sorry, op. But only integra pics on this site.
---
Last edited by 91_LS; 10-16-2011 at

10:55 PM

.
Senior Member
Join Date: Aug 2009
Location: Protect the Teg, CA
Posts: 654
Feedback Score: 1 reviews
my rim choice was between te37's and rota rspecs. i chose the former rather than the latter, but i still love rspecs, they're the only rotas i like. where do you plan on purchasing them>?
---