Arod's build: I Sold my integra today!
---
this is dedicated to my cars timeline from day one until now and the swap that i plan to do. We all know its income tax season is here and 2011 is the year of the RAT maybe not but any this year i am going to tackle something I have dreampt of since I first got into the Honda game and that's a 98 B18C JDM TYPE R SWAP for my 2000 Integra GSR. So with this income tax coming up im going to buy the B18C Spec R from Steve at Hmotorsonline. I wont be stopping there though i also would like to upgrade a lot of other parts. I will go into more details of the swap once i get this timeline out of the way.
Ok team integra/world i have had my GSR for almost 3 years now and the first 2 years were very slow in terms of upgrades etc. In the summer of 2010 I finally went full time at my job!!! We all know what that meant for me and of course the BLACURA!! I had patiently waited for years to upgrade the suspension wheels and all that other jazz... Im going to take you through my cars Time line aka 2008-PRESENT DAY. Please note the very first picture of my car isnt available to me right now so im going to post the oldest one that i have access to right now.
OK people here is my 2000 Acura Integra GSR i picked MoNA ( LIL NAME I GAVE HER ) up with 52,000 on the clock!! I paid a pretty penny for her but I originally went to buy an 06 RSX TYPE S and when my salesman walked me into the garage to go get the car so we could go for a test drive I saw my baby in all her glory unmolested! It took my brain about 30 seconds to process what i was looking at and that was all she wrote!!! My salesman was so pissed and frustrated that he was becoming disrespectful so I got a new salesman lol and he was happy to sell me the car haha... So here she is as stock as it was the day i got it..
9/15/08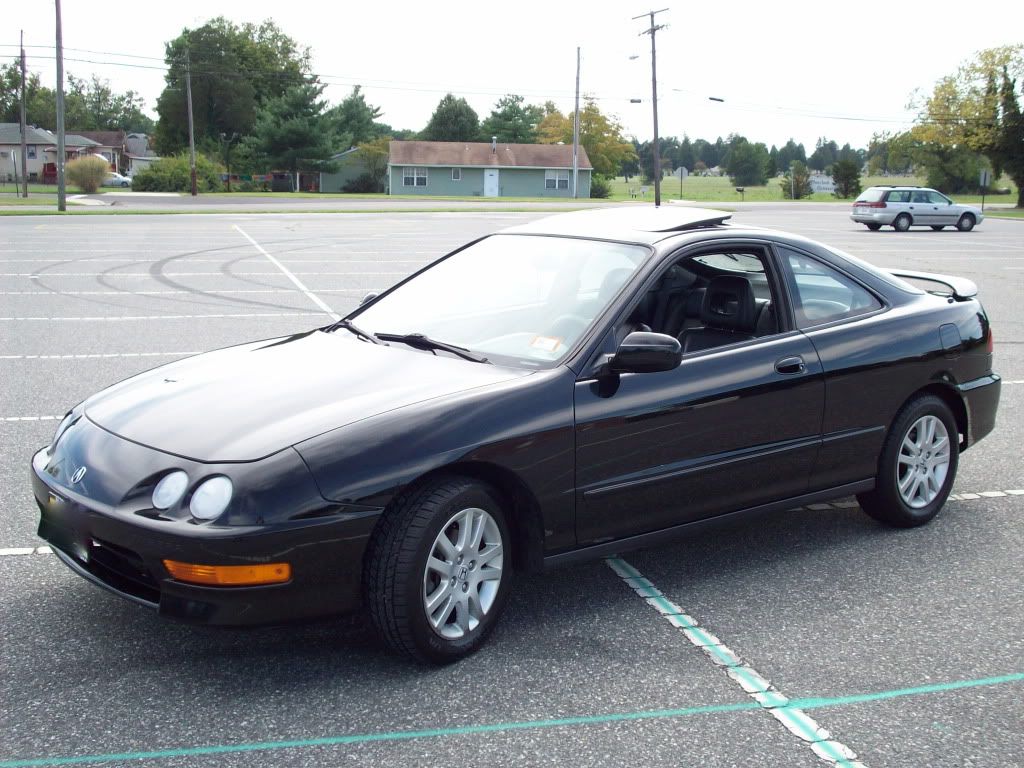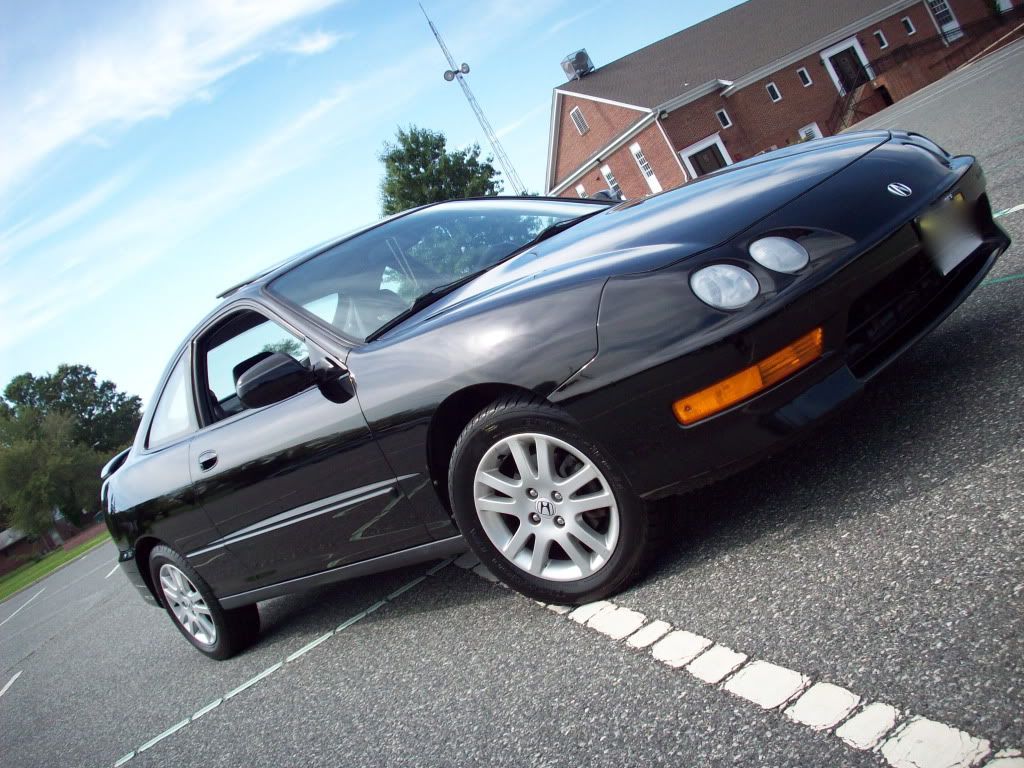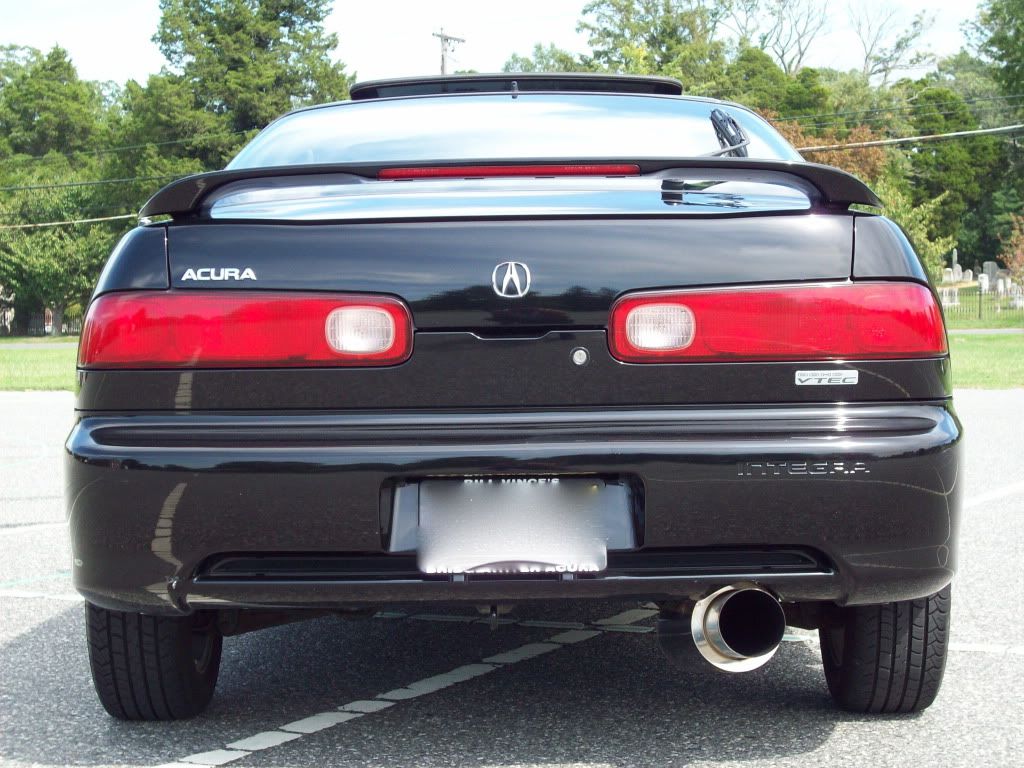 ---
Last edited by Arodgsr2; 05-20-2015 at

08:13 PM

.
all in 8 months i rode the B18C1 out for all its glory ( 40,OOO MILES ) and blew the motor so it was time for a rebuild.. enjoy lol
Befor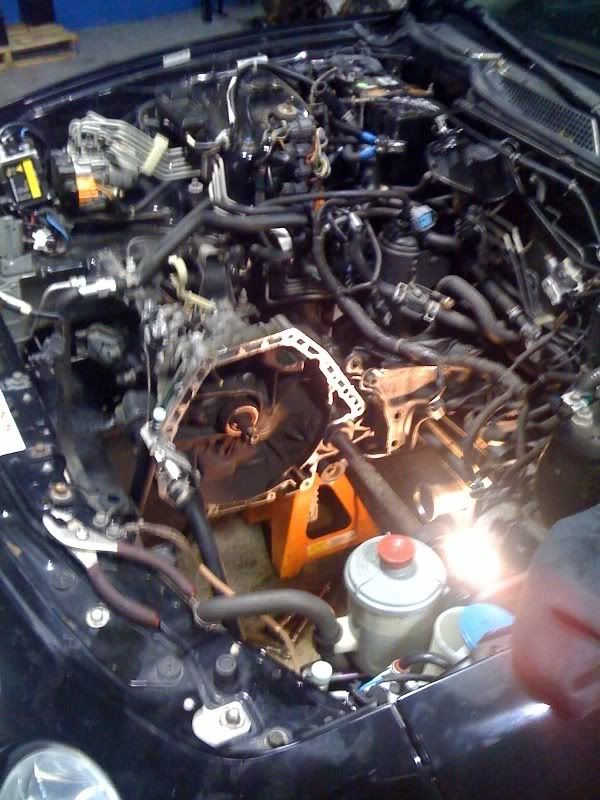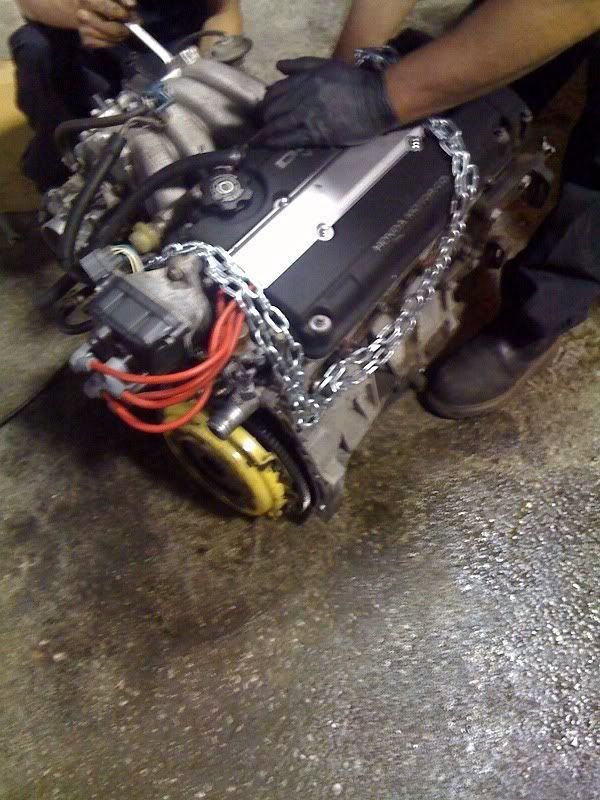 after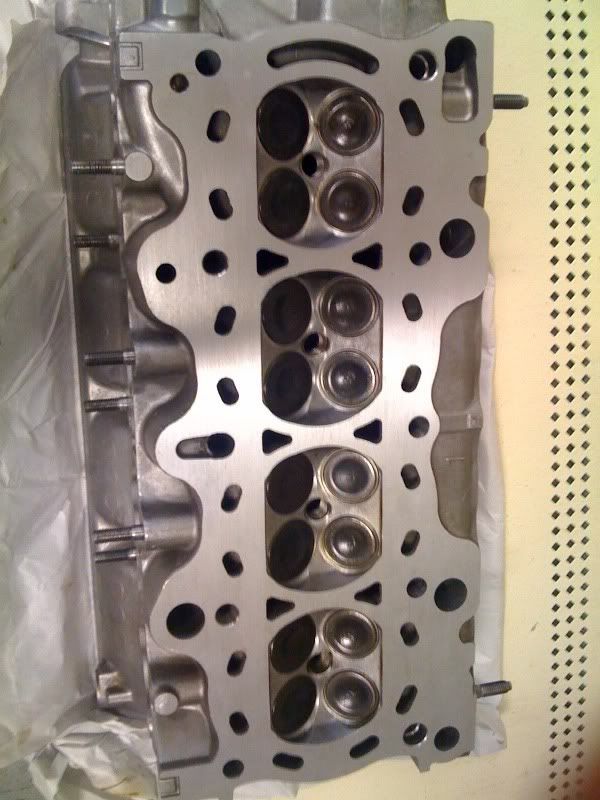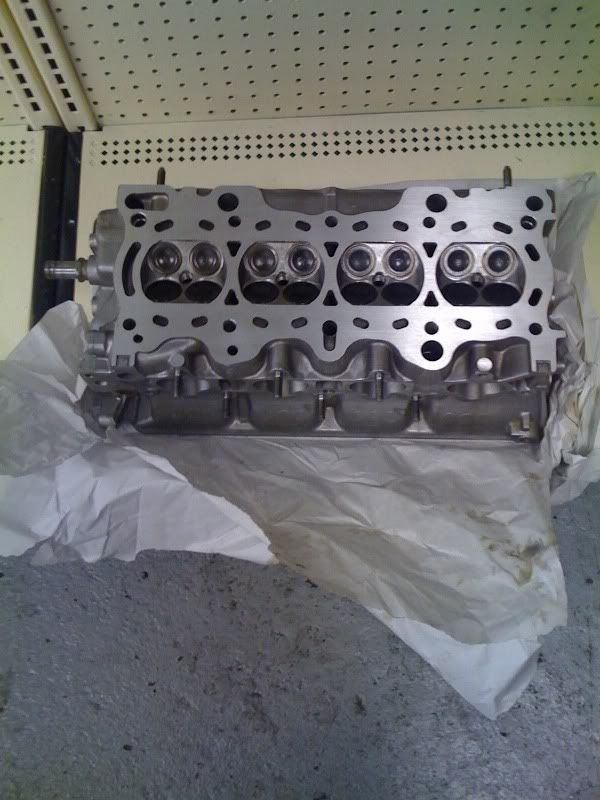 the valve train in the head was all brand new from honda minus the cams again i apologize for the low res pics these were taken before the iphone lol
---
Last edited by Arodgsr2; 07-04-2011 at

10:05 AM

.
ok and here are more pics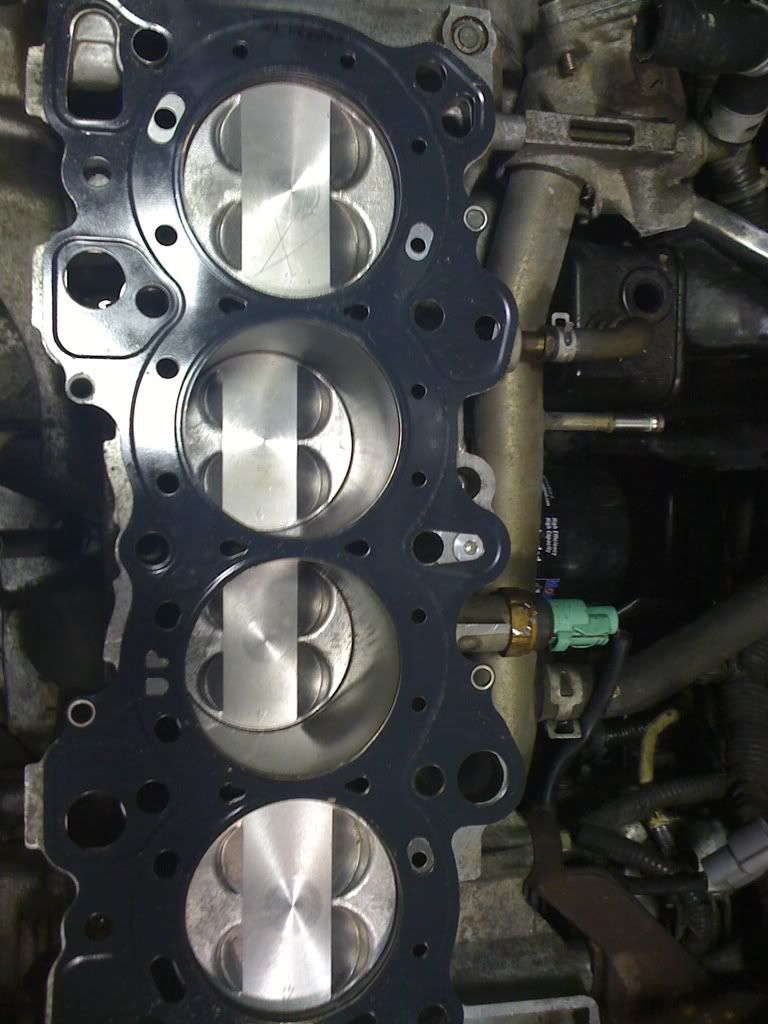 here she is all put back together for now lol
---
Last edited by Arodgsr2; 07-02-2011 at

12:29 PM

.
so this was just a stock rebuild with a slight over bore .20 the car runs smooth nice and i felt a nice power increase nothing to crazy though.. Before the rebuild this thing was drinking like QUARTS of oil every 3 days!!!!
ok people its getting late ill post my suspension pics set up tm and ill get to the swap portion of all this good night
Ok so here i am again well after the rebuild i wasnt making crazy money but i had gotten a new job so i saved up and bout these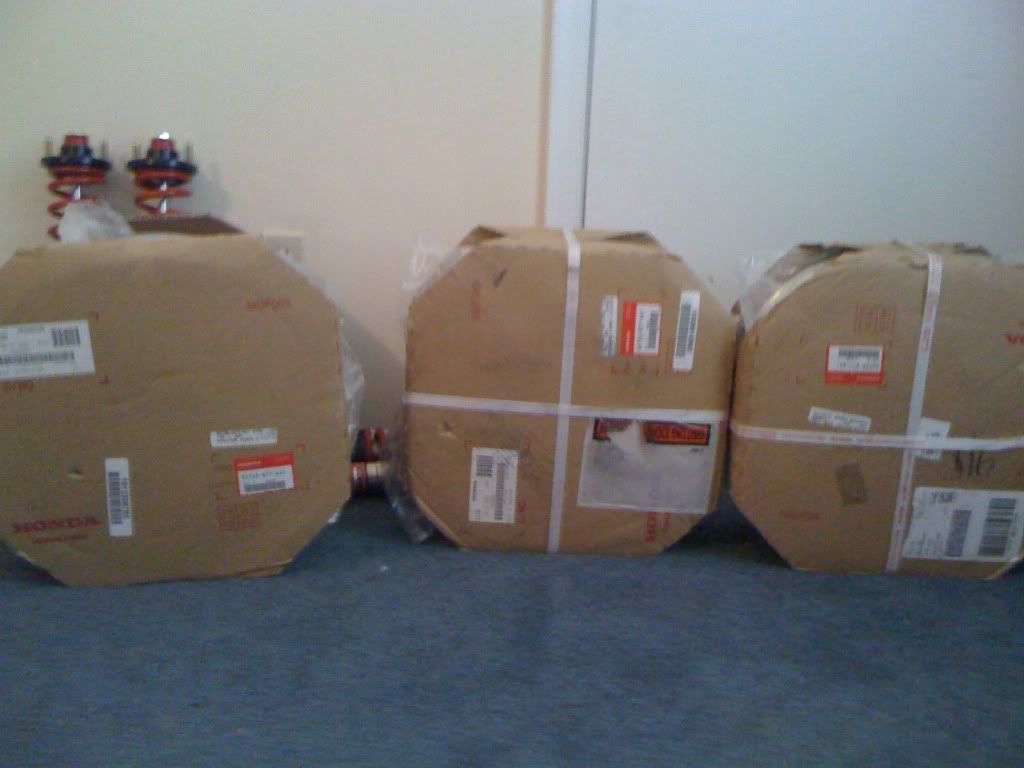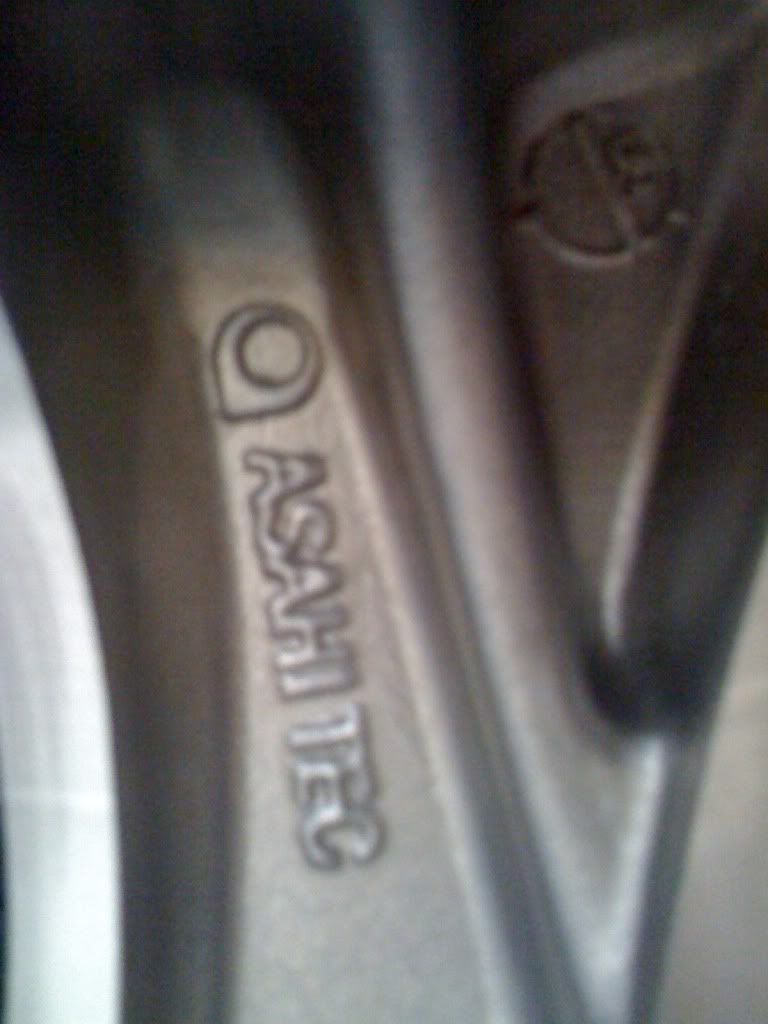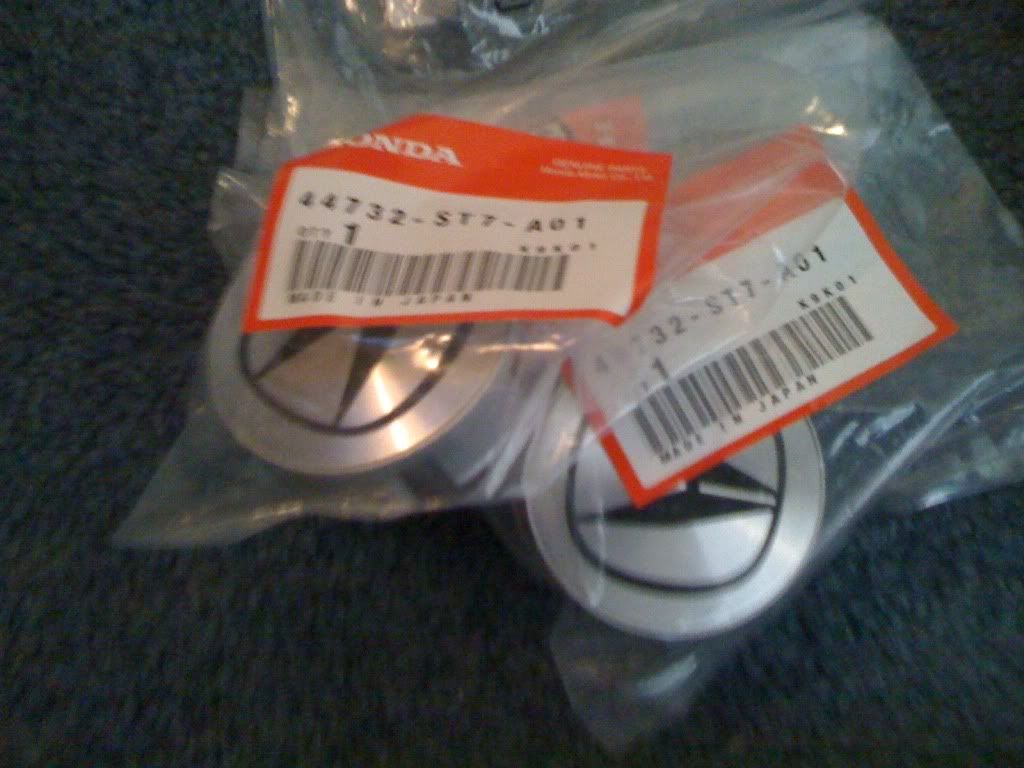 yes it is exactly what you think it is BRAND NEW BLADES from Show Case Honda Dealership in Arizona.. Some people say its outrageous but its a small price to pay for perfection. you wont find used blades in this condition. youll see the finished product shortly
---
Last edited by Arodgsr2; 09-08-2012 at

04:32 PM

.
So in the spring of 2010 i was driving and it was probably the nicest day of spring and i swore everyone washed their cars and brought them out to show off and then i noticed everyones car was slammed but there was this one kid who had a slammed white DC2 on white slips and it was so clean he looked at me funny and from that moment on it was time for suspension work so i went i ordered this
disregard my daughters diapers lol
so what i have is Skunk2 Pro S coilovers skunk2 pro series camber kit Fucntion7 polished lower controls arms the polished ASR subframe brace USDM ITR 22mm rear sway bar Fucntion7 heim adjustable end links also i have the beaks polished lower tie bar which i dont have in the pics!! Can anyone say EVERYTIME I COME AROUND THE CITY BLING BLING!!! Lol brought it back a lil bit there but yeah...
PS JDM ITR 25MM front sway bar and 24MM ASR rear sway bar coming soon
Senior Member
Join Date: Jan 2009
Location: , NJ
Posts: 1,035
Feedback Score: 4 reviews
awesome lookin teg dude, you comin out to sandy hook?
---
95 GS-R...... STOLEN!!!!!!! 4-18-11 out of central NJ at 2am! help me find her!!!! last known it went north!
yeah ill be out there with a couple friends maybe a couple civics.... you going????
ok so this is my car the day after and its slammed baby
ok so the moment of truth its time to show you the finished product of the suspension set plus a little washed and waxed pics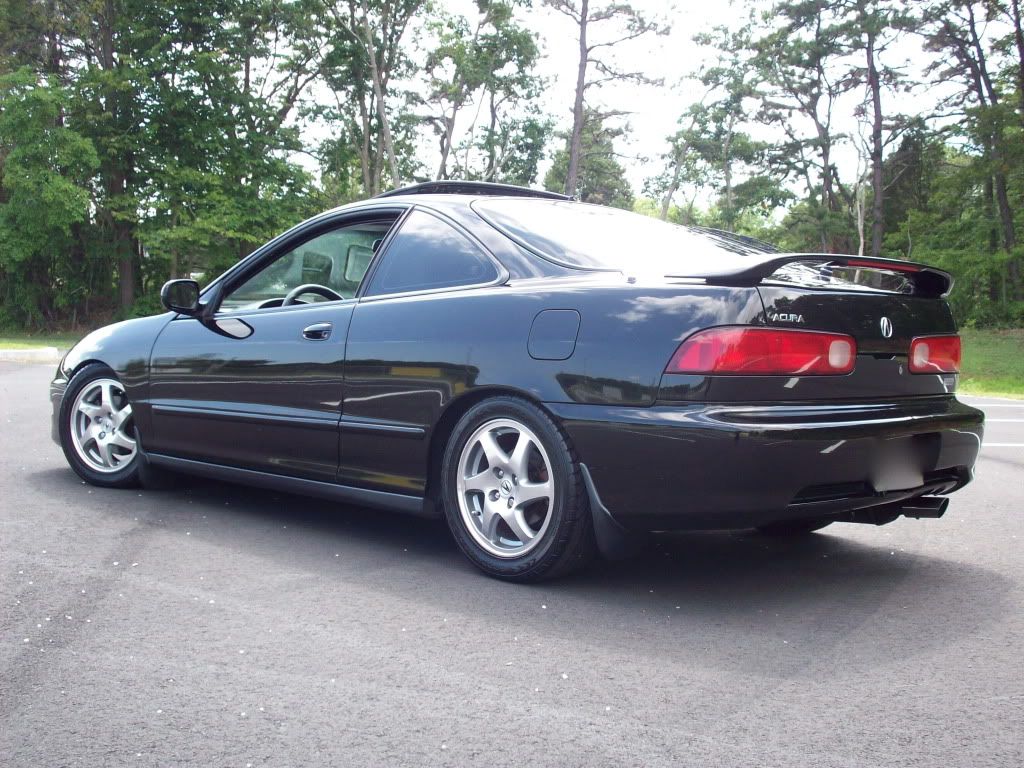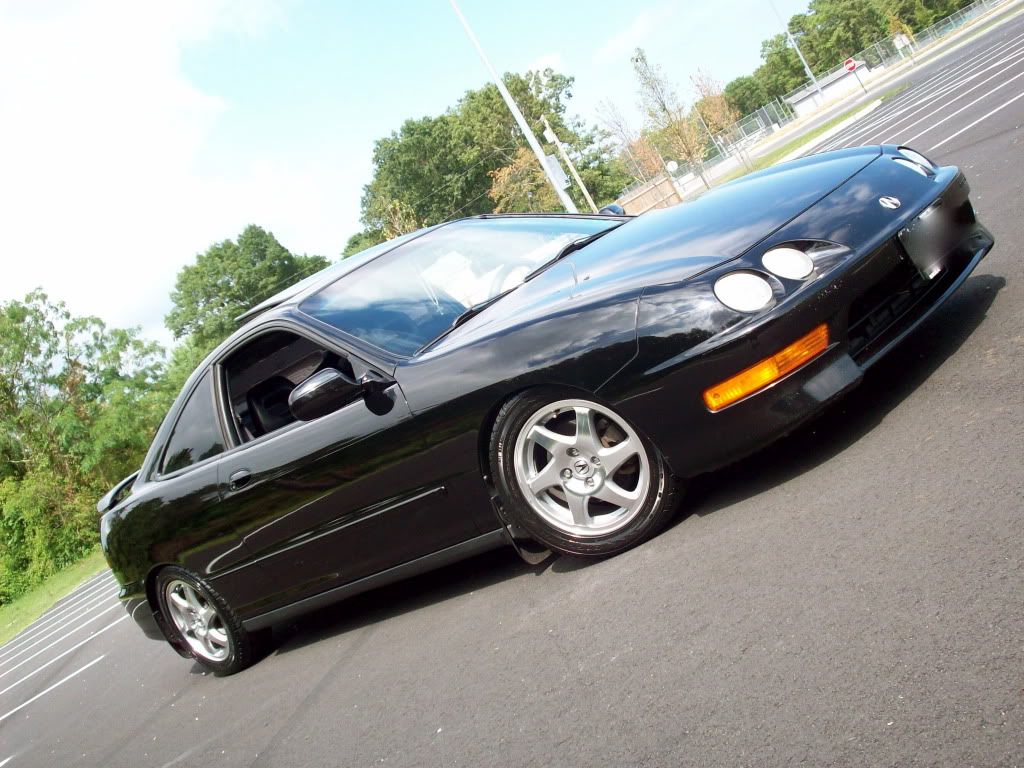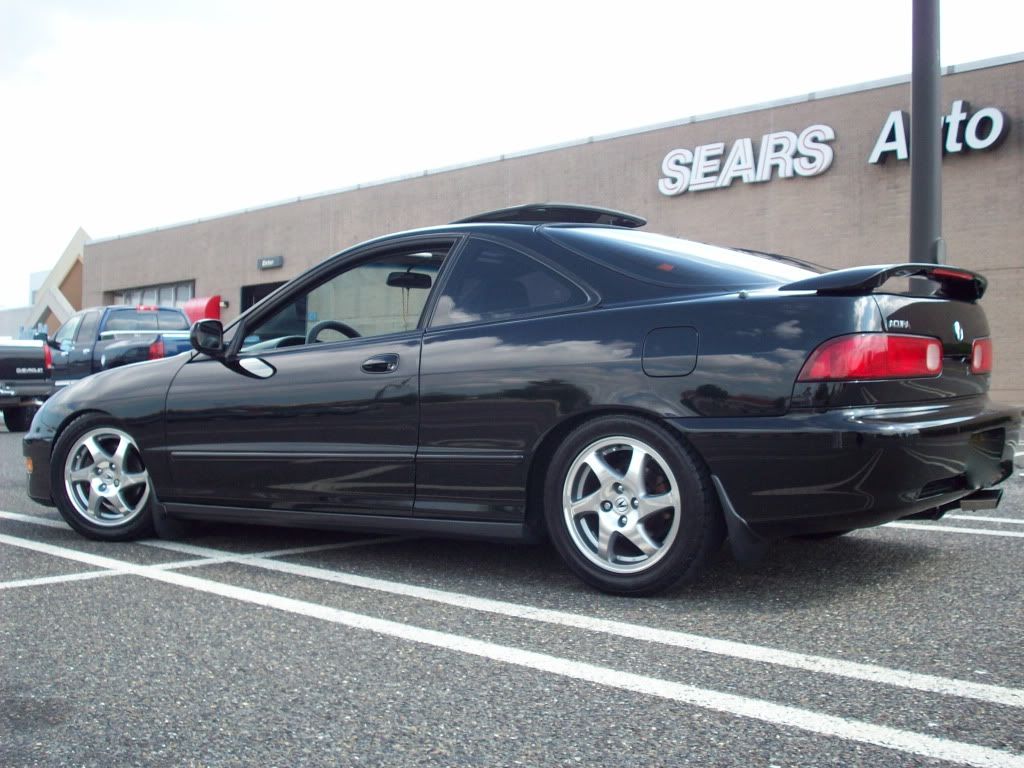 it always pays off in the end!!!
ok now here are some pics from this winter with the ITR FRoNT LIP
my wife in the corner she was pissed at me that day hahah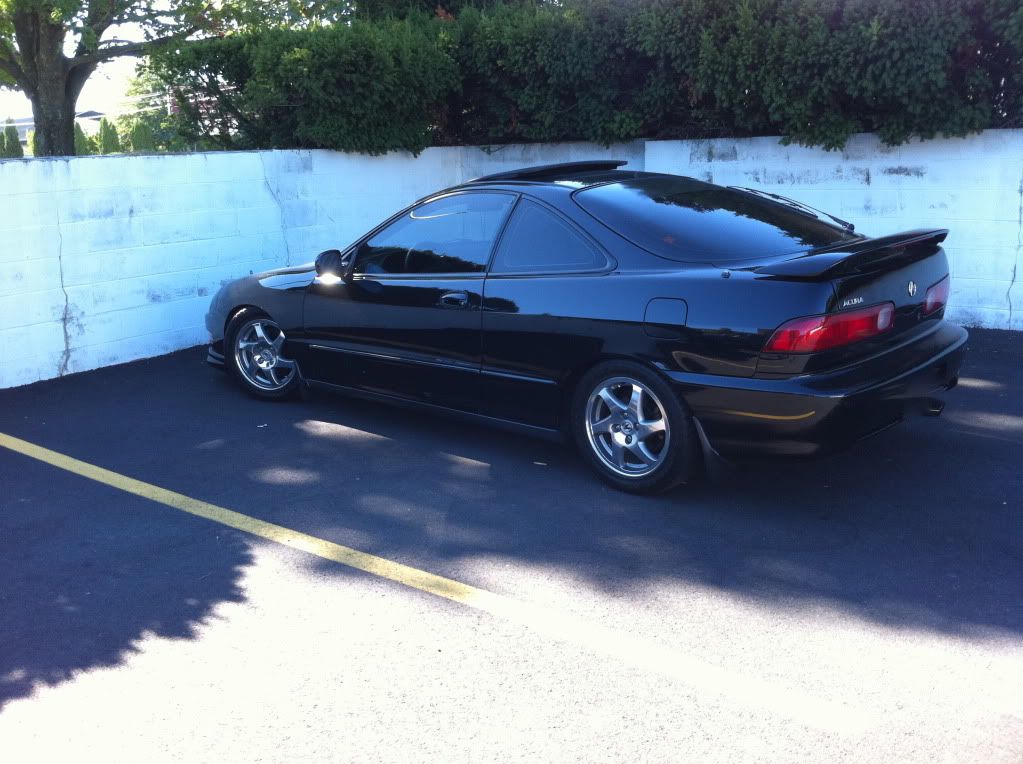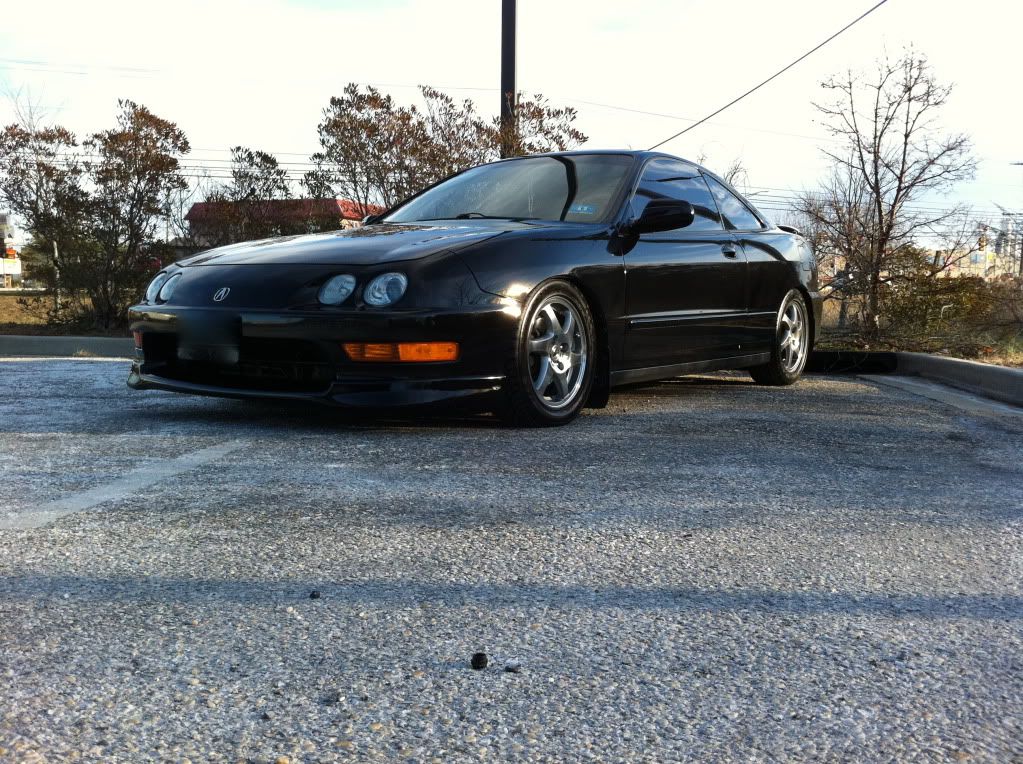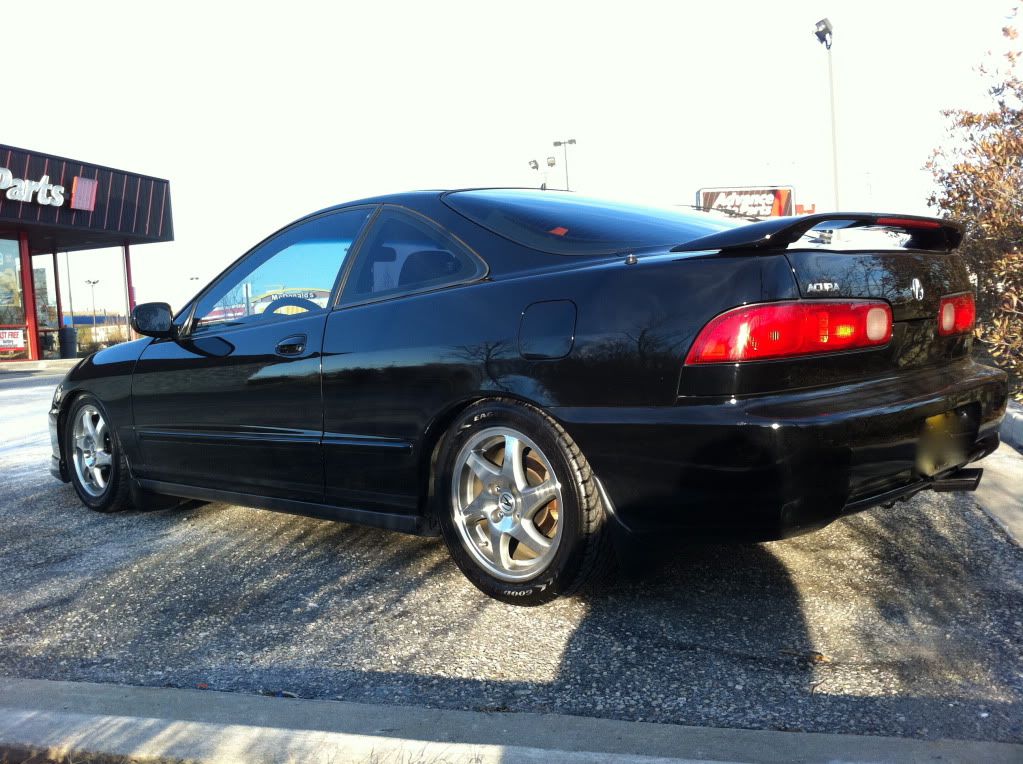 GOD I LOVE THIS F*N CAR!!!!!
for those of you who are wondering what happened to my apexi N1 exhaust it rotted out so bad that the pipe separated and you could see the baffles i ended up trashing the entire exhaust and i kept the muffler and hung it for decoration in the garage lol
ohhhh this is what i get for being lazy and not putting the car in the garage!! 22inches
there she is!!!